Let's Get This Party Started!
If you're viewing this page it means you purchased a Breakfast Box! THANK YOU so much for supporting my little shop. I cannot wait to see what kind of magic you make for your little ones!
Here you will find some of my best tips and tricks for setting up a cute breakfast for your kids!
*This post contains affiliate links*
Setting your table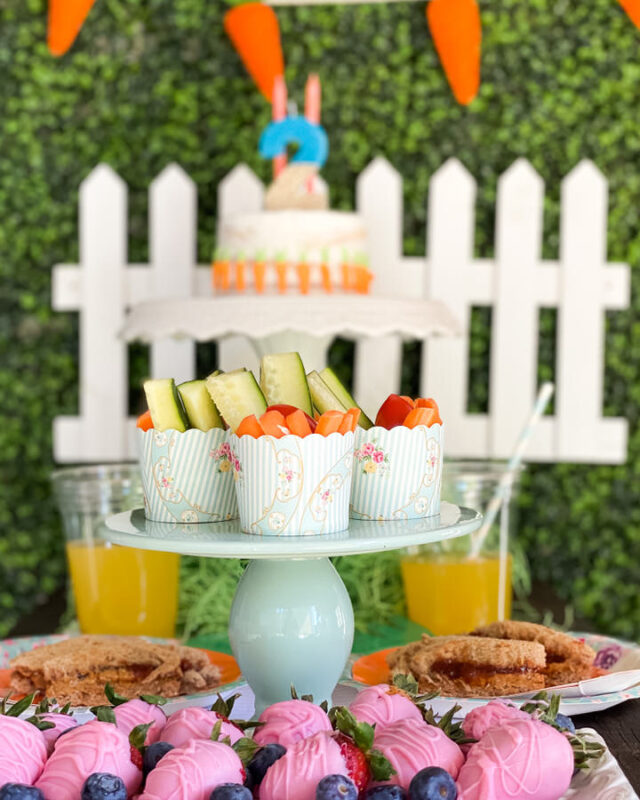 I always like to add some levels to my tablescapes and incorporate fun elements like honeycomb balls, disco balls, or felt garland to really jazz it up! Homegoods has such cute felt garland!
Want to get really fancy? grab the greenery wall pictured above! this is always hanging on our patio wall and it makes for the cutest setups!
Favors + Fun Activities!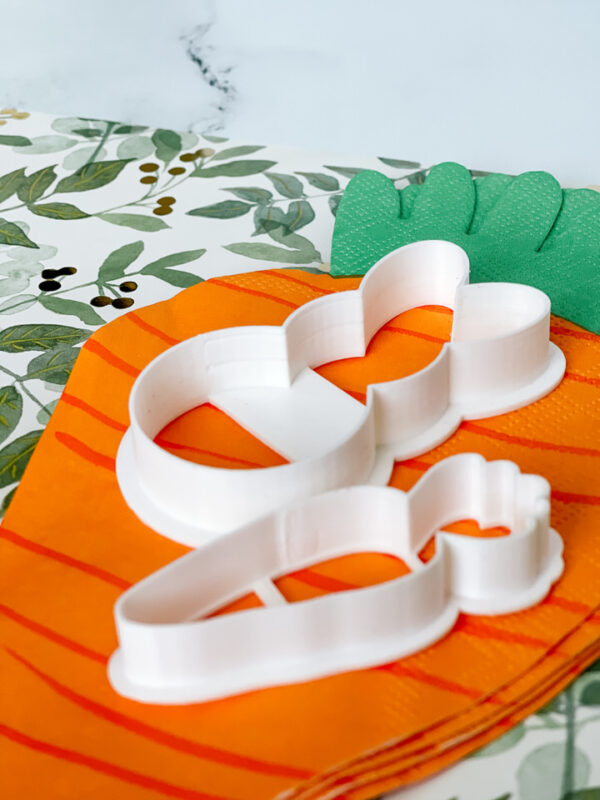 Grab some playdough and the cookie cutter/playdough
press that came in your box and let the kids have some fun!

Create a spring-y sensory bin!
– Dye a bag of rice green (to look like grass)
* to dye rice toss it into a big ziplock bag, add a tsp of vingegar, food coloring… mix mix mix
spread it out on a baking sheet covered in parchment paper to dry overnight
– Head to the dollar store, grab any bunny, chick figurines and any other fun props ( plastic eggs are fun to fill!)
– grab some scoops, funnels etc in the kitchen section
– put everything into a shallow bin like this or this ( any bin will do, kids dont care) bins with lids are great to store and play with again later

Paint your own cookies! Order some from Icing by Joni my kids LOVED doing this!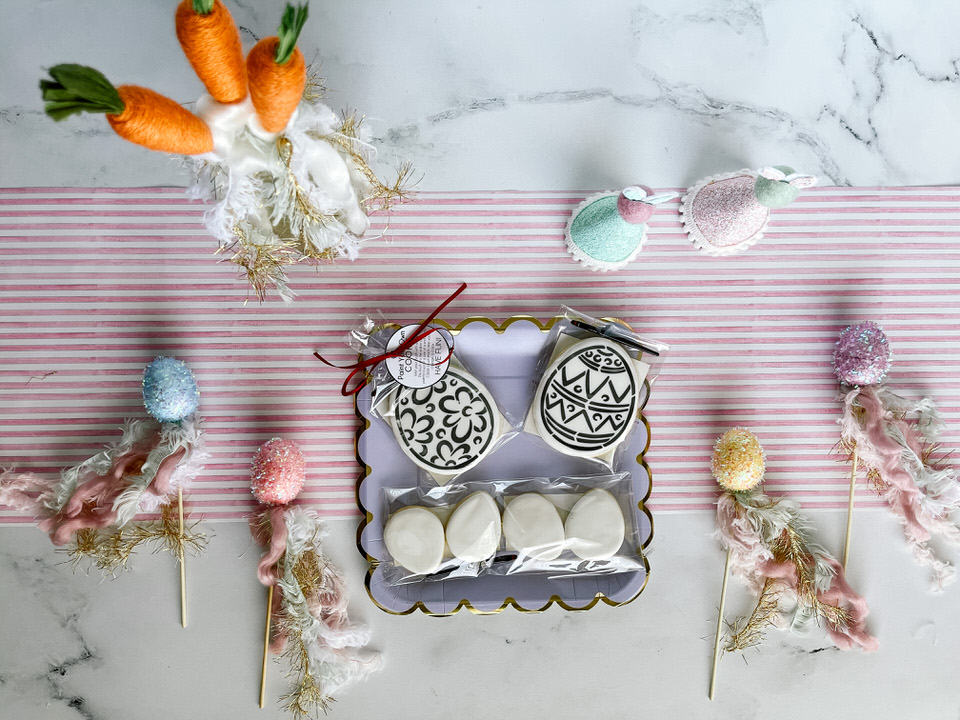 Tips for Hanging Banners & Balloons
I love to hang things for my parties but dont want to ruin our walls here are the things that are always in my toolkit
I love these fringe garlands from Glamfete because they really make any occasion feel complete!
Code GFFRIENDS will get you a discount on anything in their shop! I hang these with command hooks too!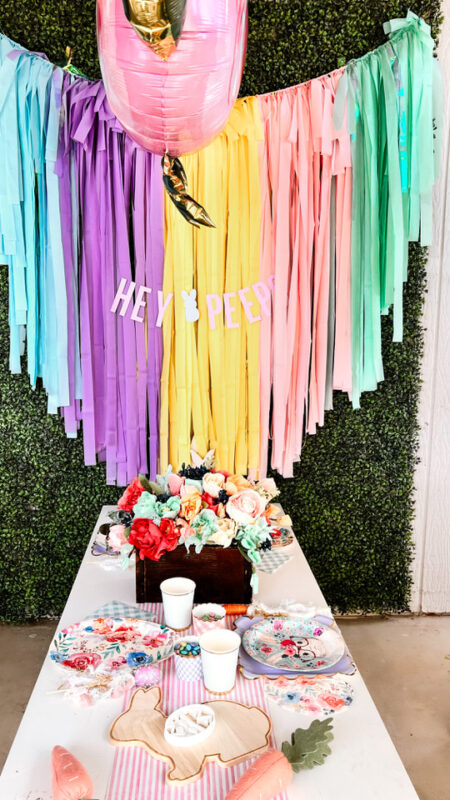 Menu Ideas
Kids are pretty easy to please I typically serve pancakes, waffles, or donuts and then fill their treat cups with fruit #balance
I love these mini waffle makers for making things more festive :
My kids flip out over colored powdered sugar – I grab mine at JoAnn Fabrics. An easy way to make any simple item feel fancy!
Another fun breakfast treat I made last year were Cinna-bunnies!! You take one regular cinnamon roll as the head, then unroll a second cinnamon roll and loop it into ears on the 1st roll. Add eyes or sprinkles as a bonus 😉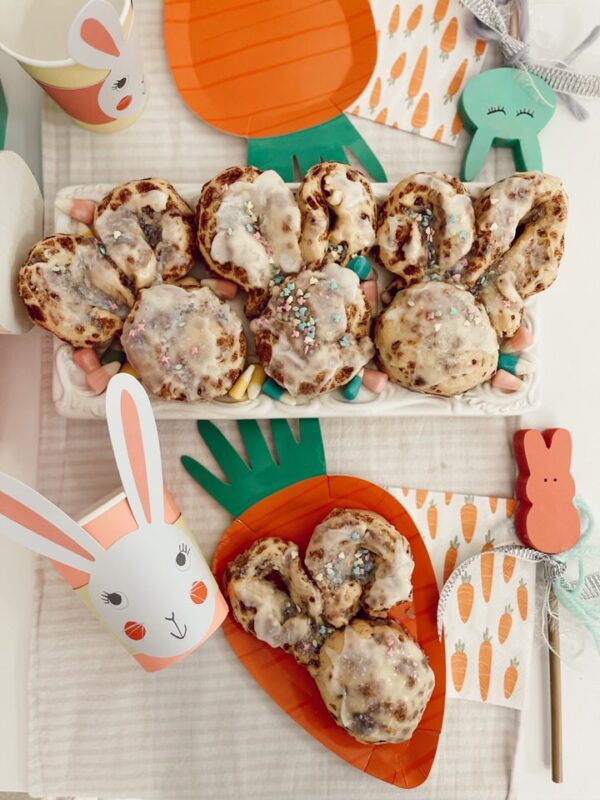 Easy Jam Crisps
My gf Stacy made the cutest Halloween treats using premade pie crusts, jam & a cookie cutter. Check out her highlight on how to make these adorable treats and give it a whirl with your themed Cookie Cutter!
Fruit Shapes
These mini veggie + fruit cutters are a big hit in our house! cut-up watermelon, apples, cheese slices you name it.
Candy Dipped Covered Strawberries
I always keep candy coating on hand because when all else fails I just dip whatever I can in a candy coat, throw some sprinkles on it and the kids loveee it. Pretzels, Pretzel sticks, any and all fruit, waffle cookies, truly anything goes.
Each easter I dip strawberries in orange candy coating so they are like little carrots. My kids think this is so funny!
Last year I made a "carrot patch" and put Oreo cereal in the blender to make dirt….they LOVED this!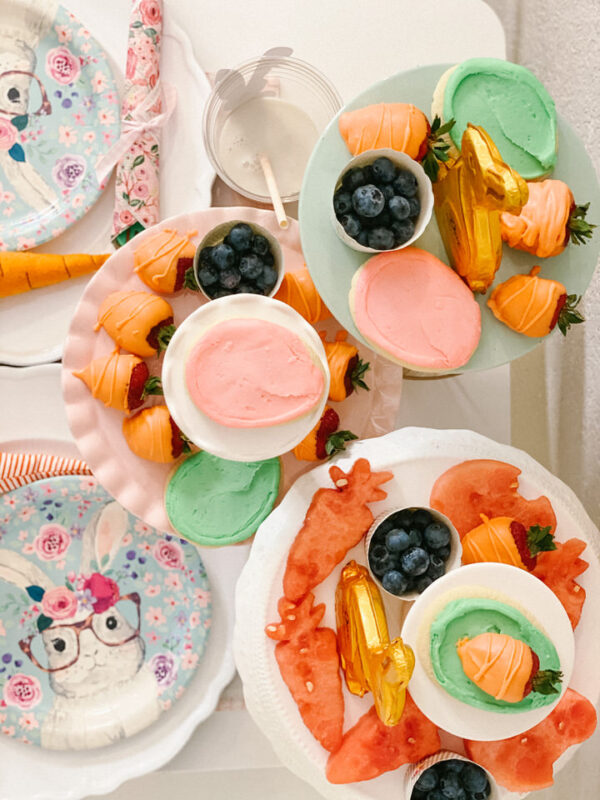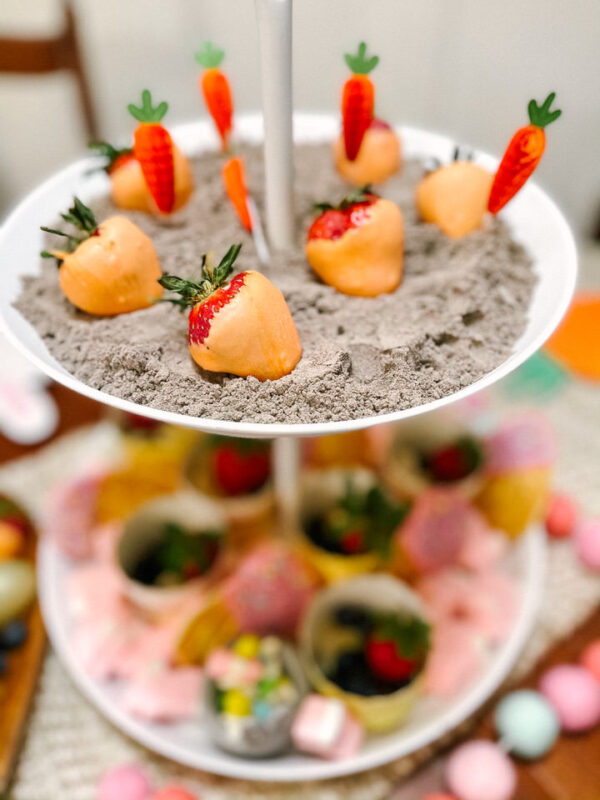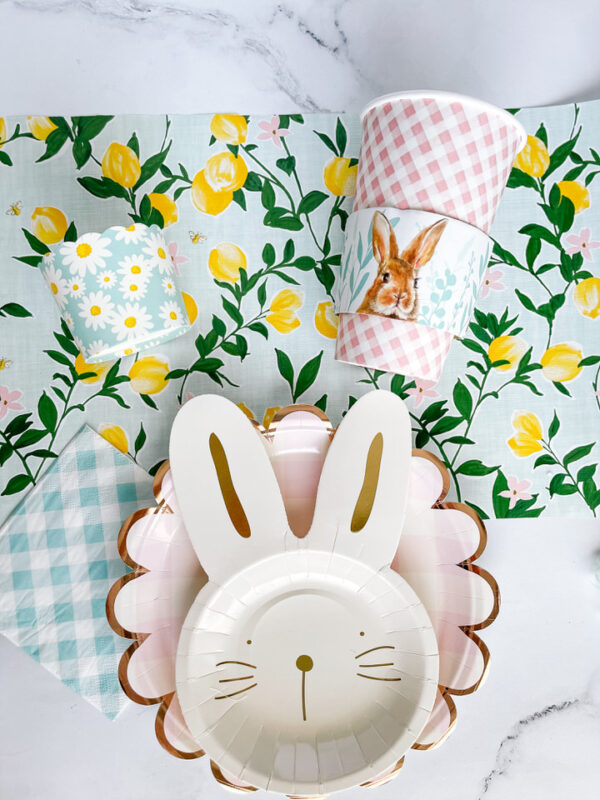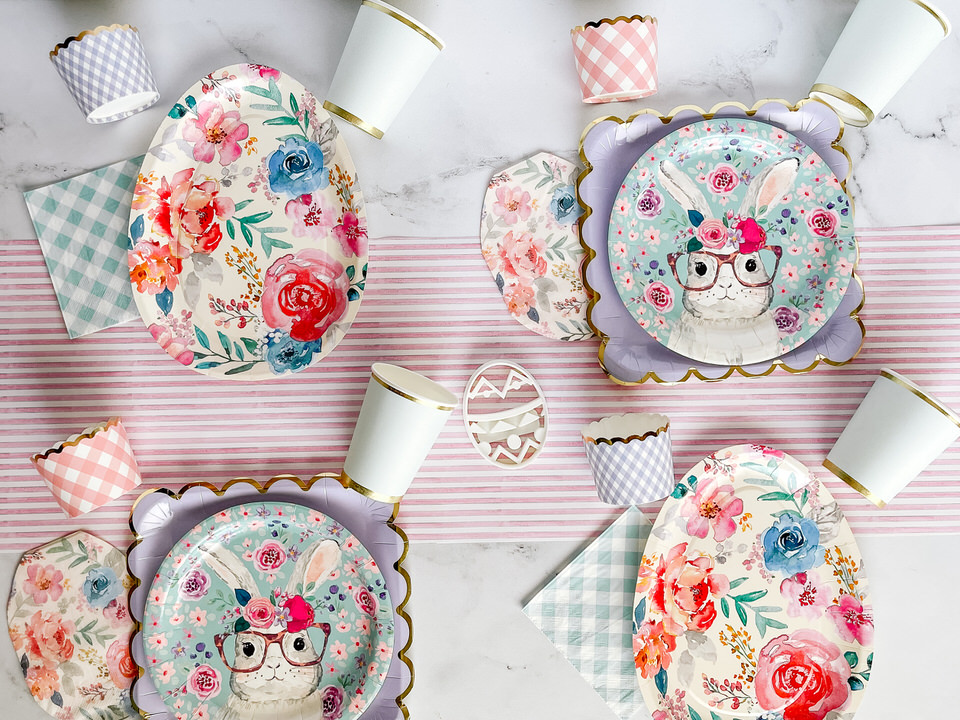 Spread Some Cheer
I'd absolutely love to see your Breakfast setups!! Tag me on instagram @whitneyirene
Want to bounce an idea off of me! Shoot me a DM! I'm here to help
XO