Schools out for the summer and many families are booking family photo sessions to document a season everyone loves. If you're looking for summer outfit inspiration for your next family photo session you're in the right place!
I'm a stylist for photographers across the country and below you'll see some mood boards I put together for their summer mini sessions – these are not styled to a specific family but rather to give ideas for a range of ages and family dynamics. If you're looking for someone to style your own family or if you're a photographer who wants styling for your sessions shoot me a message I would love to work with you!
*Some of these links are affiliate links, if you choose to shop using these links it's at no additional cost to you but the small commission helps me keep this blog going! Thank you for supporting my content.
Click the images to download a PDF with all the outfit links!
These two guides below were created for an incredible photographer Joanne Barratt for some sessions she offered in Hawaii. The colors and style are perfect for a summer-beachy vibe!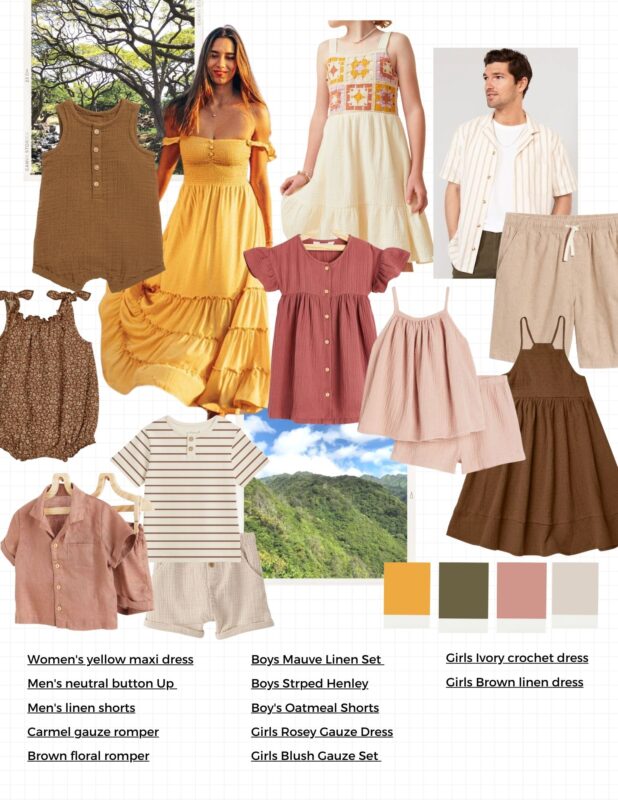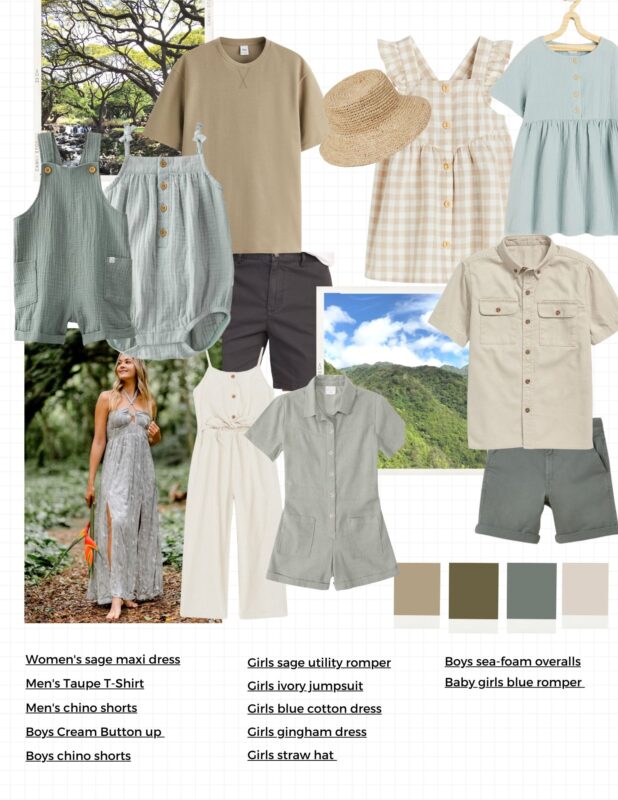 Click the images below to download a PDF with all the links to these outfits
These guides were created by an amazing photographer based out of Southern California, Duffi from Chaotic Perfection Photography offered these awesome VW Bus Minis Sessions – it was a blast to pull style inspiration for these!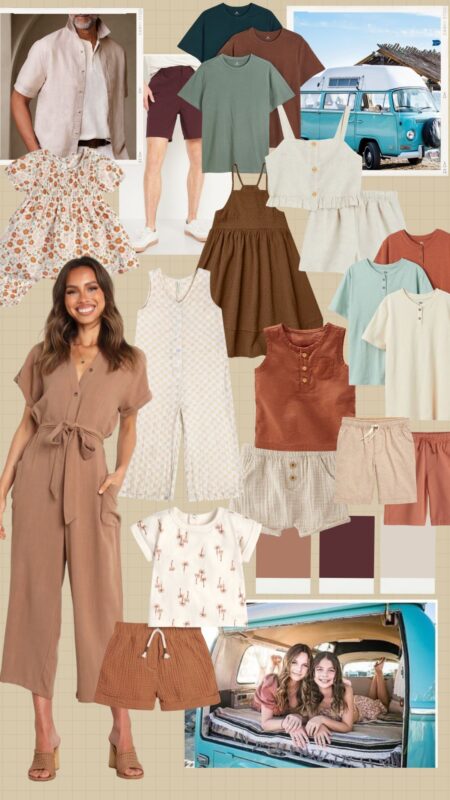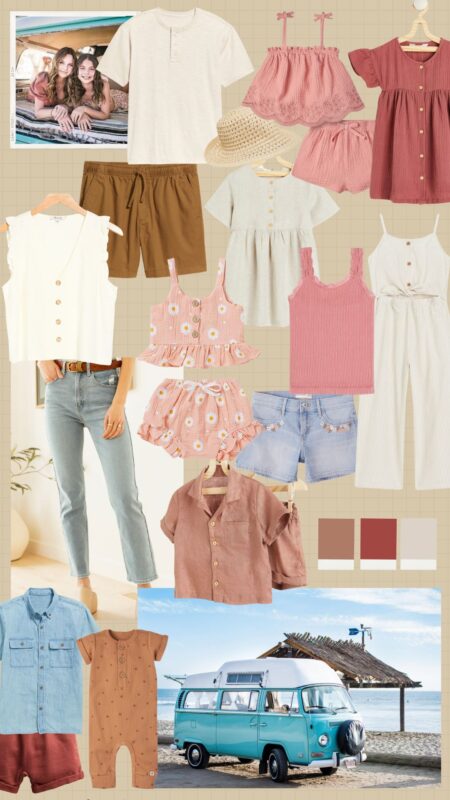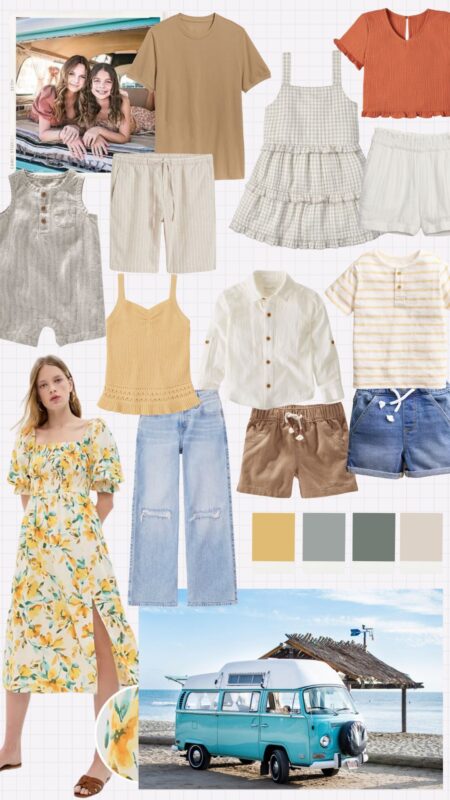 Did you find some styles that could work for your family photos this summer? I'd love to hear from you – let's connect over on Instagram @styledbywi !
If you found this post inspiring it would mean so much if you Pinned it, or shared it with a friend!