The holidays are just around the corner, and what better way to ring in the holiday spirit with a festive party! Aside from the main Hallmark holidays, the season is also filled with baby showers, gender reveals, baby's birthdays, and more. Kick off the season by hosting a winter party, and start planning it with these 5 must-haves. Your guests (and your decor!) will be merry and bright!
1. Winter Color Scheme
Ice Blue, Silver, White, and Lavendar
Feelin' the love for an icy winter wonderland? Try decking the halls in ice blue, silver, white, lavender! This color pallet is perfect for a female gender reveal, birthday party, or bachelorette party.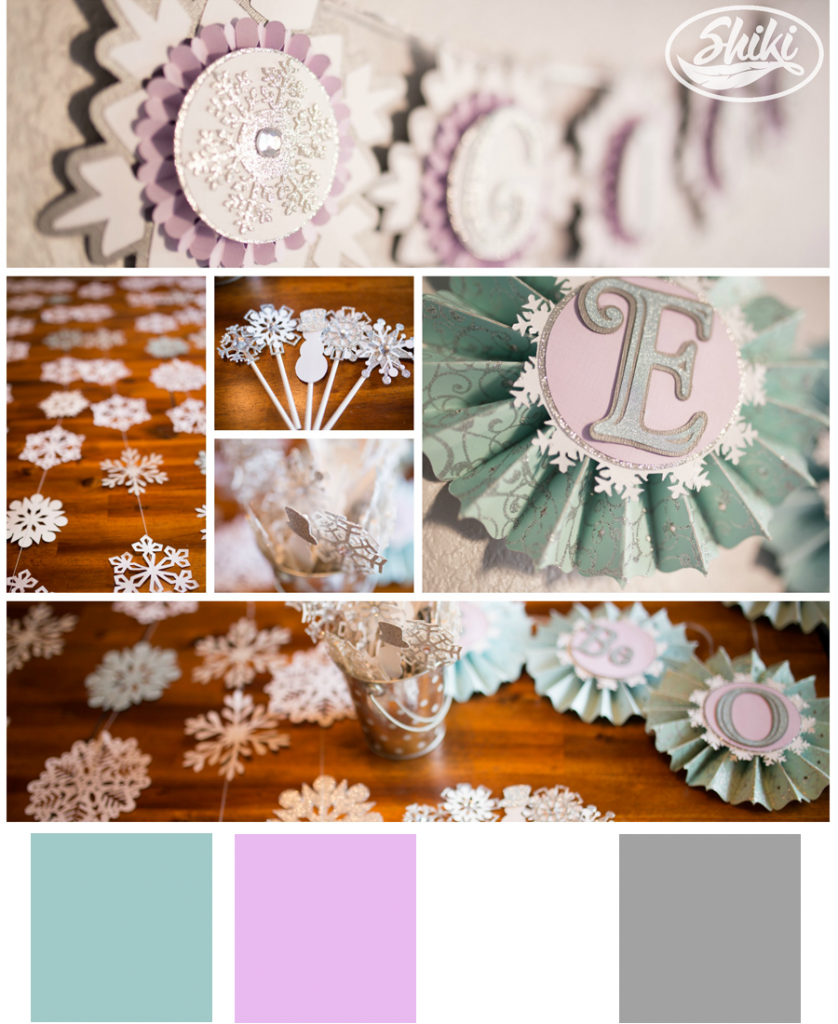 Kraft Brown, Gold, Cream, and White
A kraft brown, gold, cream and white look offers a more classic winter approach. We used this theme for a little boy's first birthday party, but this color theme pairs well with any party type.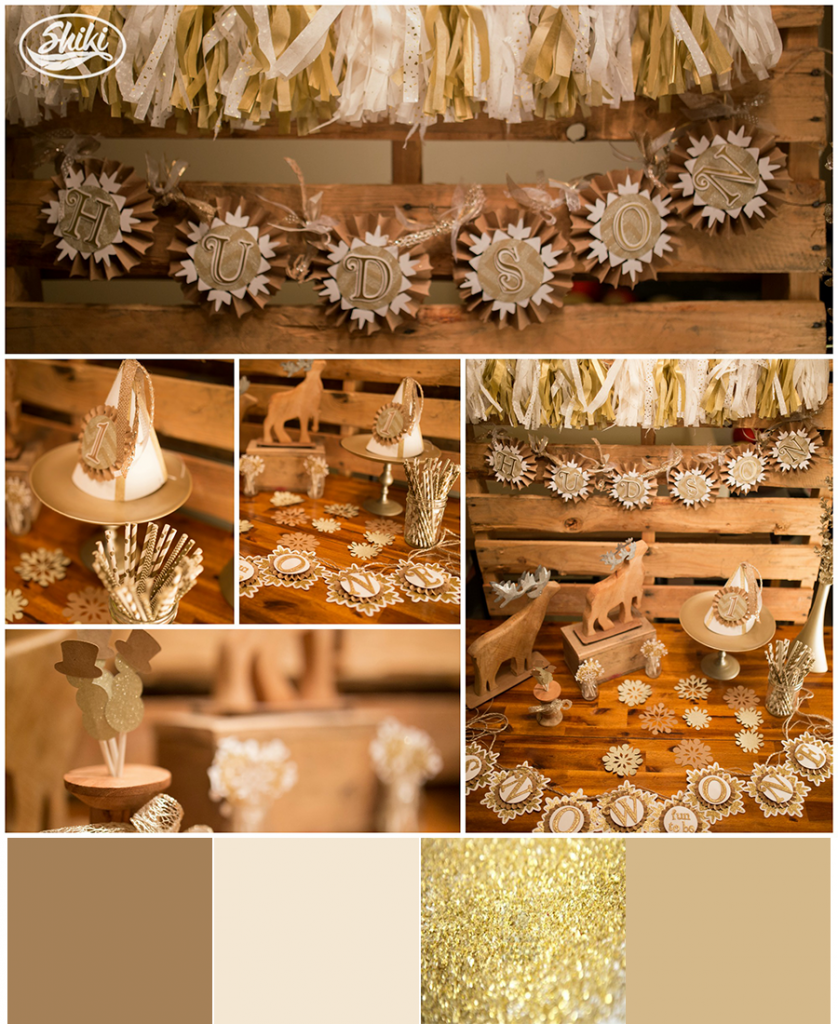 Gold, Green ,Red, and White
With the approach of Christmas, why not incorporate the classic holiday colors into your party? We used these colors for a baby shower during the holidays, and the decor turned out beautifully.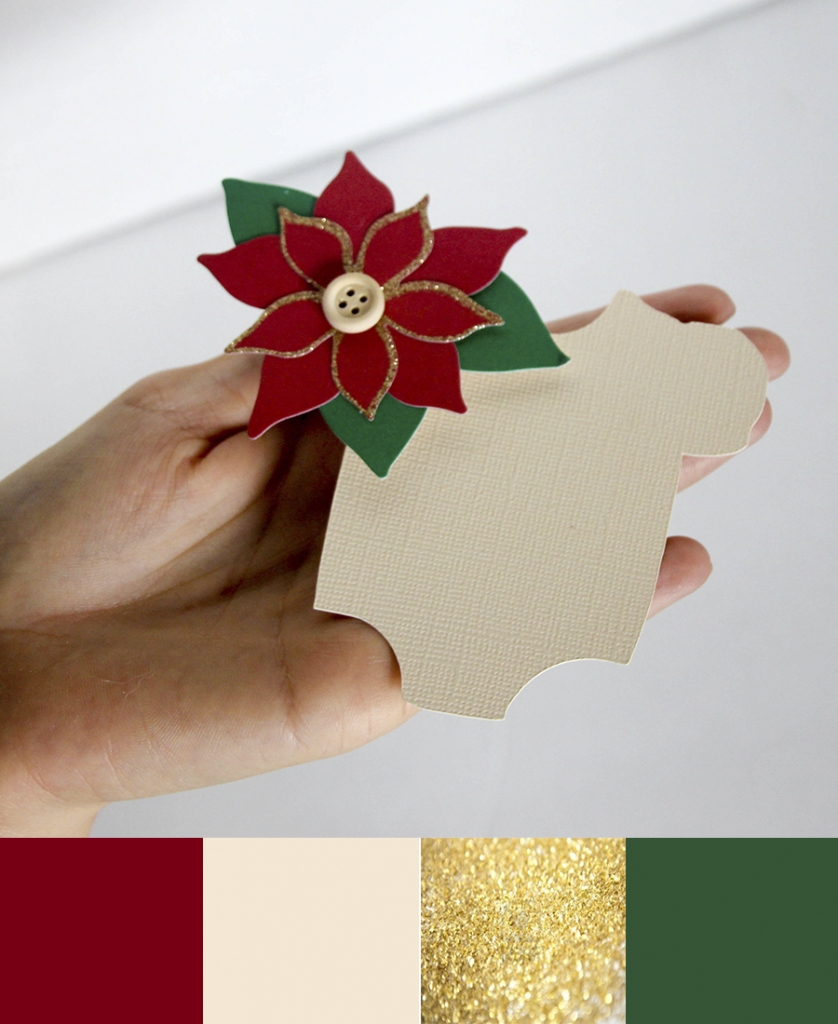 2. Winter Desserts and Accessories
Cupcake Toppers
What better way to add some winter accessories to your party than custom
handcrafted cupcake toppers
? Perfect for any size cupcake or cake, these simple designs add a ton of personality to your dessert table.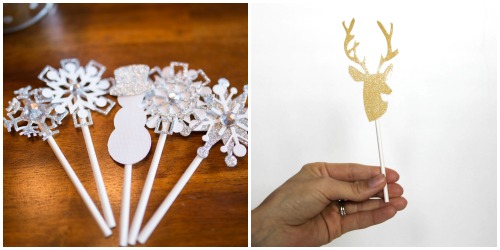 Custom Cookies
Our friends at
AP Sugar Co
. are pros when it comes to custom-made holiday cookies. Chose your favorite snow flake, ginger bread man, ugly holiday sweater, or snowman to bring the winter spirit to your party. Not only are they super tasty, but they bring so much cheer to the table.
3. Banner
Quite possibly one of the easiest ways to decorate a winter party is to add a cute and
custom party banner
. These can be made in almost any color and can say whatever you want! Whether you're celebrating a birthday party, bachelorette shin-dig, or baby shower, these banners make for the cutest hanging ornamentation. Plus, you can order the pennants
individually
as well!
4. A Place to Keep Warm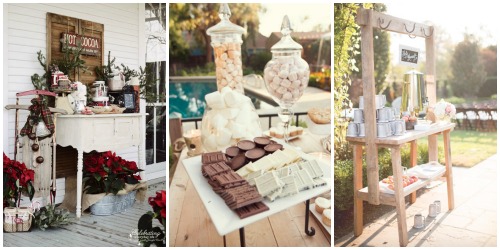 Hot Cocoa Bar
Nothing says winter wonderland like a hot cup of
cocoa
, am I right? Arrange candy canes for stirring, marshmallows for topping, and nutmeg for sprinkling! Hot cocoa is an easy way for guests to keep warm for both indoor and outdoor winter parties – and it makes for an adorable photo op! Set out unique copper or silver mugs to add to the festivity.
S'mores Station
The best thing about a
s'mores station
is that all you have to do is lay out the ingredients, and your guests can finish the job from there. Provide guests with skewers or forks (for roasting), marshmallows, graham crackers, and chocolate. If you're feeling adventurous, you can also find
marshmallows of various flavors
. Thin mints, Snickers bars, and other chocolate candy also make great s'mores toppers as well!
Apple Cider Bar
Want a simple (and homemade?) way to entertain your guests? Whip up some
apple cider
the night before your event. Many recipes only call for a few easy ingredients and can be made in a slow cooker! Add a chalkboard sign to label to the setting, and your guests will flock!
5. Backdrop
With the increasing popularity of Instagram, having the perfect "photo backdrop" is becoming a must at every party. Stick a themed-backdrop behind a table or on designated "photo wall" to make your party picture perfect.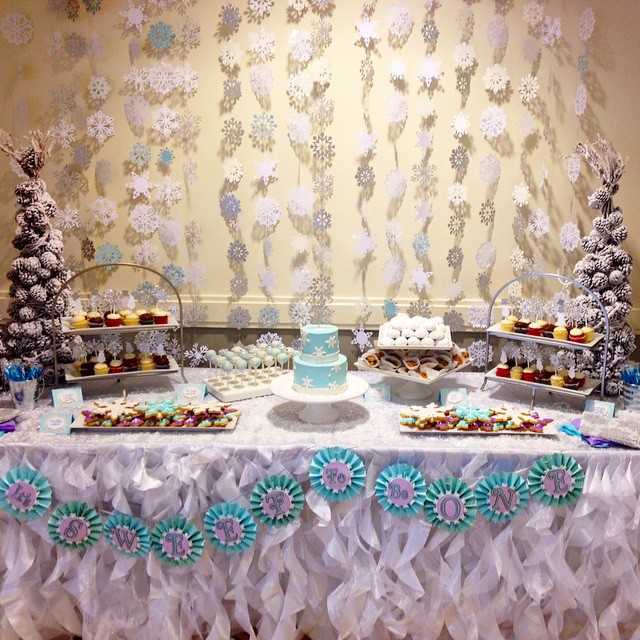 Let's #MakeItShiki!
Need any more inspiration? Fill out our
contact form
or
request a custom order
from our Etsy shop! Happy party planning! Let's
#makeitshiki
!