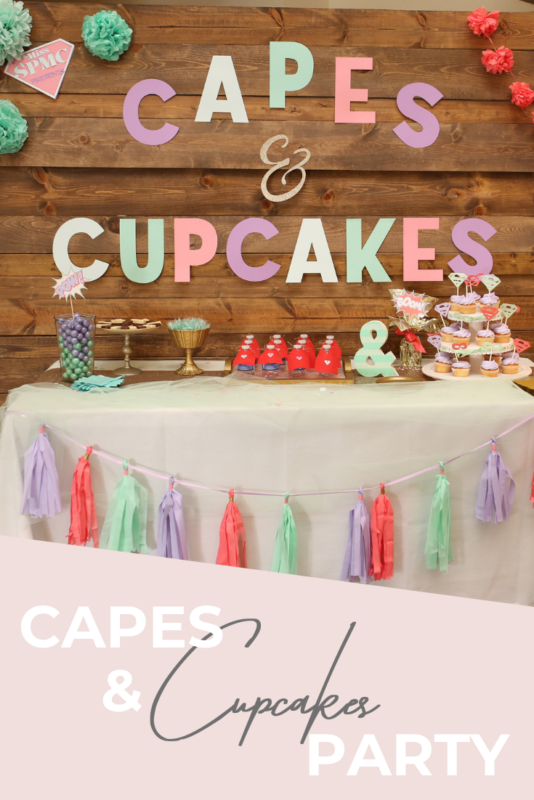 Each year the Miss Maricopa County Scholarship Pageant hosts their annual Princess Tea Party for girls ages 4 to 12. Pageant contestants are paired with a princess to spend time with and mentor throughout the program. This year to go along with the Miss America's initiative to empower young women we decided on a "progressive" princess theme: Capes and Cupcakes.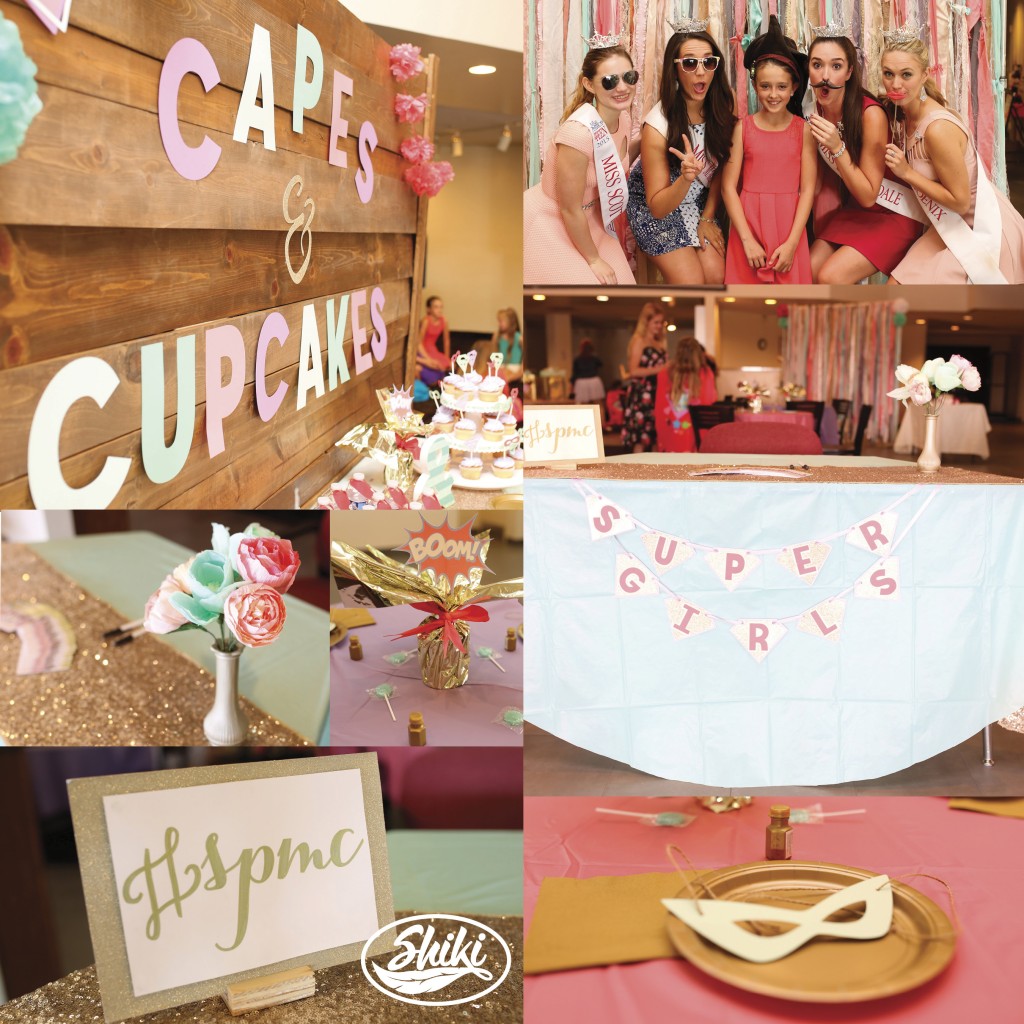 Party Highlights:
Activities:
Princesses and contestants enjoyed posing in the photo booth created out of a pipe frame and various ribbons, lace, and fabrics adorned with tissue paper poofs!
Each princess received a cape with her initial on it to decorate. These capes were worn during their official dance performed at the Miss Scottsdale, Phoenix, Maricopa County Pageant along with their princess tee-shirts
Princess director Andrea lead the ladies in story time, and a game of "super girl says" ( Simon Says)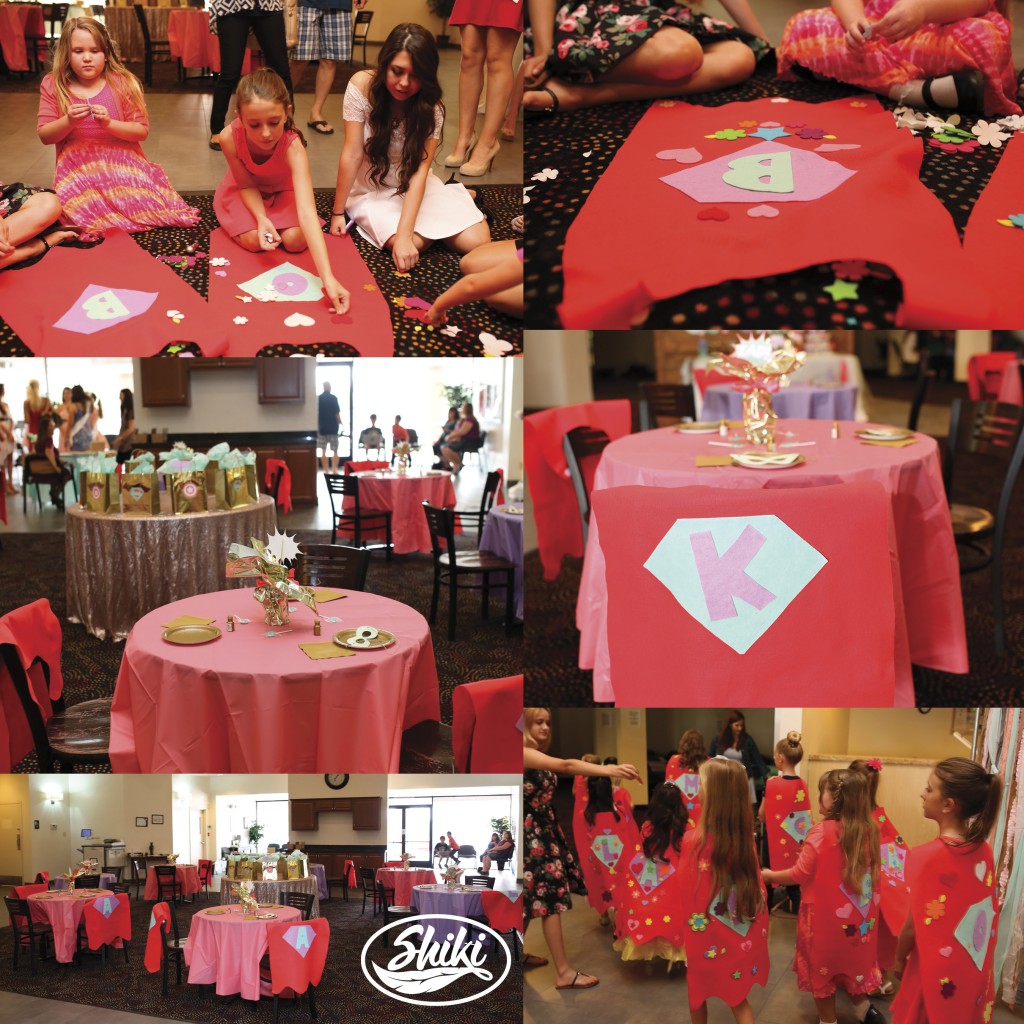 Decor:
Color Scheme: Coral, Lavender, Mint, and Gold
Hand made capes draped around water-bottles, and super hero emblems woven through the party on cupcake toppers, gift bags, and confetti tied in a super hero vibe! Each table was set with "boom," "zap," or "pow" centerpieces along with masks and capes at each place setting. The dessert table filled with colorful candies, and delicious cupcakes was framed by our wood wall dressed with giant letters and tissue paper poofs for dimension. Sequin runners and linens added an extra princess shine because even super heroes like a little sparkle!!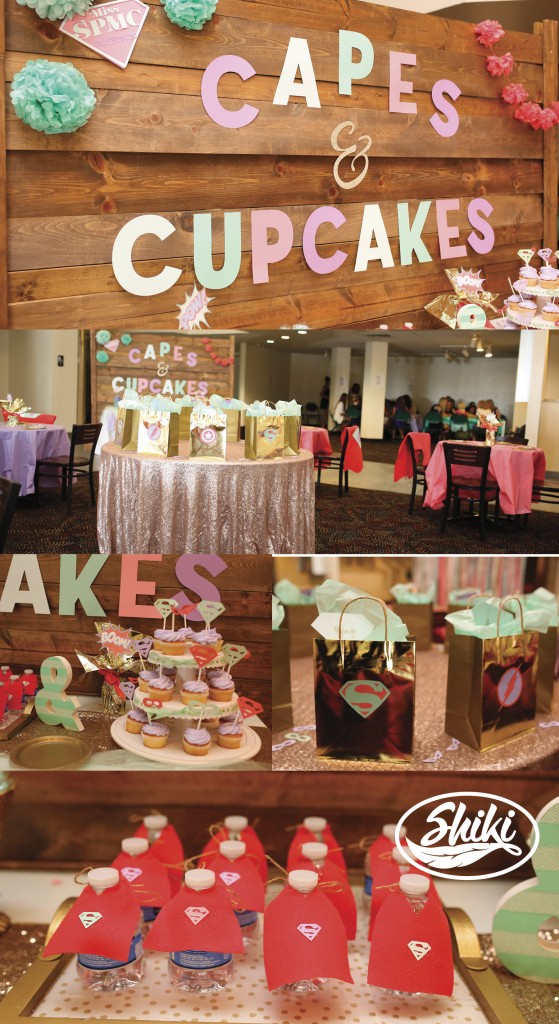 Princess Program:
When Liz and I aren't working, one of our passions is empowering young women. Together we are the Executive Directors of the Miss Scottsdale, Miss Phoenix, & Miss Maricopa County Pageant ( "Miss SPMC") which is a local preliminary to Miss America, the leader in scholarships for young women in the world! One of the highlights of our involvement is the mentorship we get to witness through the Princess Program. A non-competitive program where girls 4-12 can get involved in the Miss America Organization by participating in our pageant and the events leading up to it while being mentored by our contestants. Seeing the sparkle in these young ladies eyes as they get to spend the day with the "big girls" is so rewarding!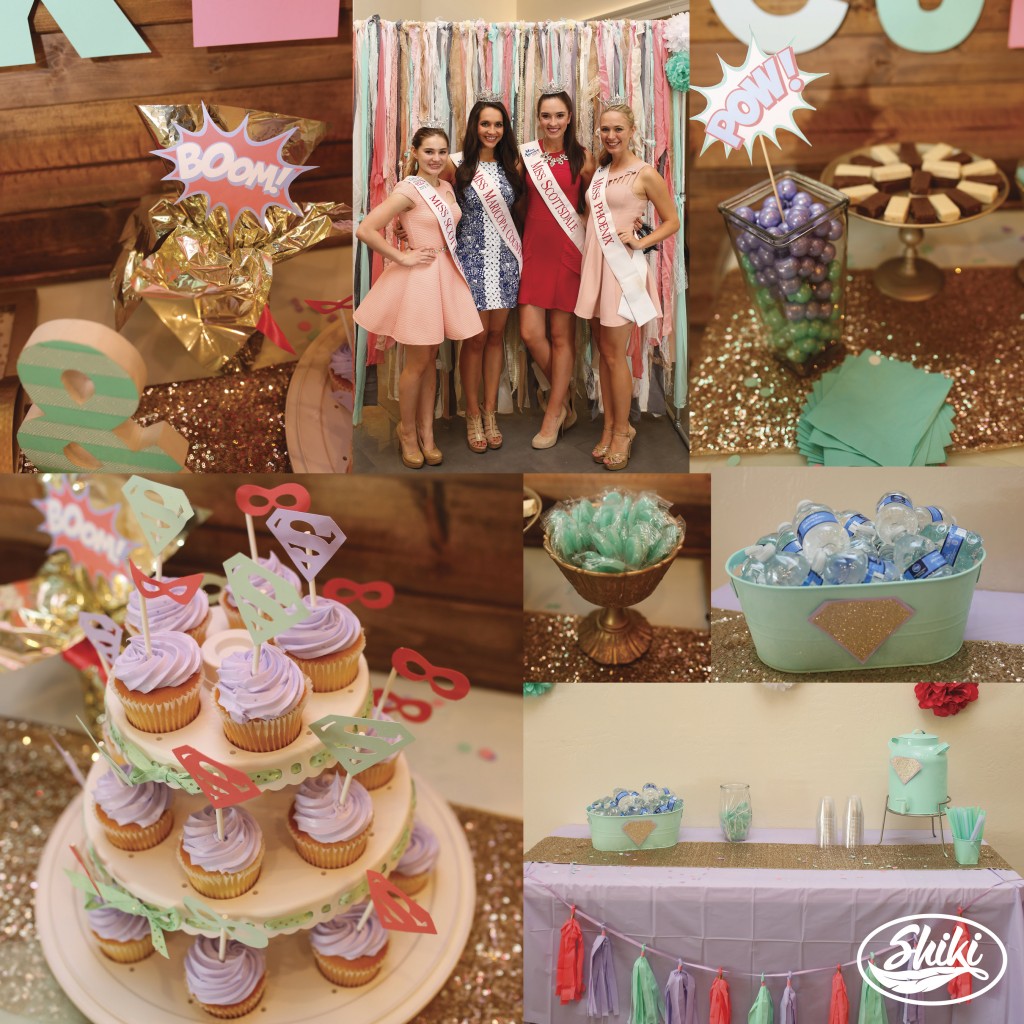 All Decor & Styling by: Shiki
Photos by: Morgan McLane Photography