I've been hoping to sit down and write this since the moment she was born. I don't want the details to flee my memory, the birth of our daughter is and will remain one of the best days of my life. Kennedy is my second child, so in my mind when I thought about labor and delivery I pretty much assumed it would play out similar to the birth of our son Tatum, ( I need to blog about his birth story, I just have his in a journal… one day! ) The spark notes on Tate's Birth: Leading up I had no contractions other than braxton hicks, my water broke at 39 weeks on the dot and 20 hours later I had him. This kind of set my expectation that baby girl would be early, and that my water breaking would be my first sign of labor…She had other plans.

On March 31st I started having contractions (not braxton hicks… legit painful contractions) however they weren't consistent, April 1st I almost cancelled our Easter plans because the contractions were coming and going all day. Convinced she was coming that night Taylor and I finished packing the hospital bag and reviewed what we would do with Tatum (Who we would call, who was available that particular day of the week, what would happen if we were in a rush and had to take him with us… basically every scenario played like a loop in my head) Note: We don't have family in Arizona so we are thankful to have a long list of trusted friends who offered to come watch Tate, but that doesnt mean I didn't still stress over it. Up until Kennedy's birth I had never spent a night away from him.
This routine continued daily, contractions, and us cycling through every "labor inducing" trick in the book… We were walking 2 miles in the am, 2 in the evening… eating spicy foods, using clary sage EO, pressure points, labor tea… the list goes on. On Saturday April 7th I lost my plug which made me super hopeful that she was coming any minute…false hope people, false hope.
While I was going completely nuts waiting for our little miss, I did have a few moments of reflection where I realized how much time Taylor and I were spending together (usually I'm working on Shiki orders from the time he comes home until I fall asleep) so our morning and evening walks were some much needed quality time, and looking back I'm so thankful for that time.

April 8th my mama arrived, I felt like "okay my water is going to break on the way home from the airport"… because now my mind is as ease knowing she will be there for Tatum during go-time. Over the next few days we impatiently awaited Kennedy's arrival, I was discouraged by my lack of "progress" from one weekly appointment to the next I went from 2cm dilated to 2.5 with little change in effacement. Having Tatum at 39 weeks made it mentally a challenge to accept being pregnant each day after, don't get me wrong I enjoy being pregnant and know how much of a blessing it is, but we were more than ready to meet our sweet girl. My contractions felt like a tease, they would start up, and the second I'd start to time them, or sit down they would dissipate.

April 12th (KJ's due date) My cousin's wife went into labor at 37 weeks… for a split second I was jealous and my pregnancy hormones caused me to have a good cry. But then I got myself in check and went about my day, and we all anxiously awaited the arrival of their sweet boy. We are so blessed that Kennedy's 2nd cousin Charlie is healthy, and darling, and while Kennedy already loves him to pieces, she decided she wanted her own birthday and kicked it in my womb a bit longer. ( PS here are Kennedy and Charlie wearing matching outfits home from the hospital… in two different states, totally unplanned!! )
[vc_row][vc_column width='1/2′]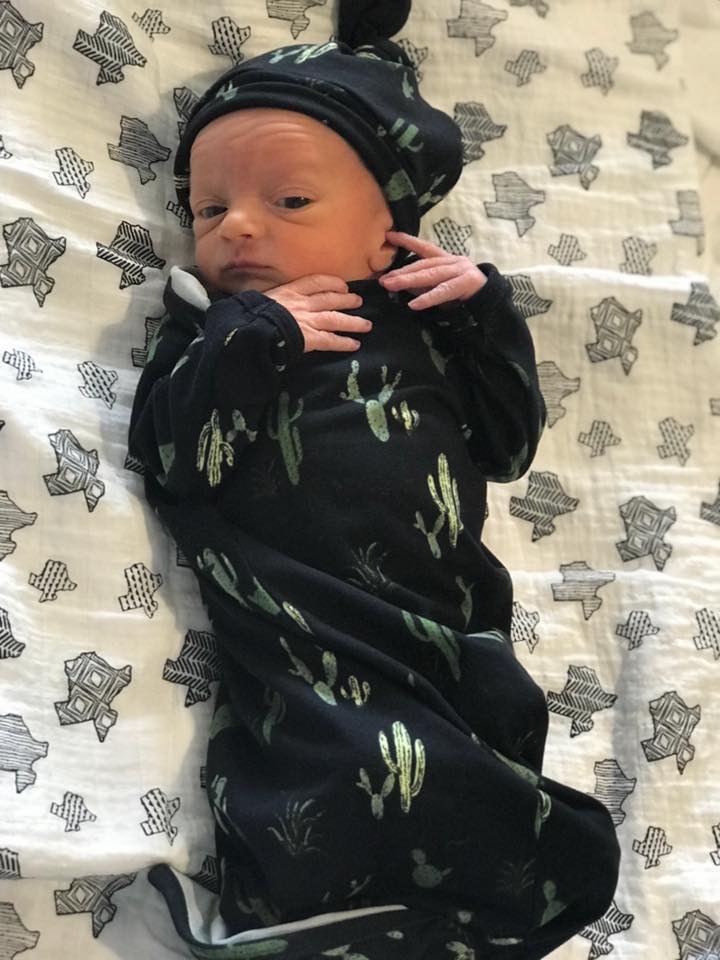 [/vc_column][vc_column width='1/2′]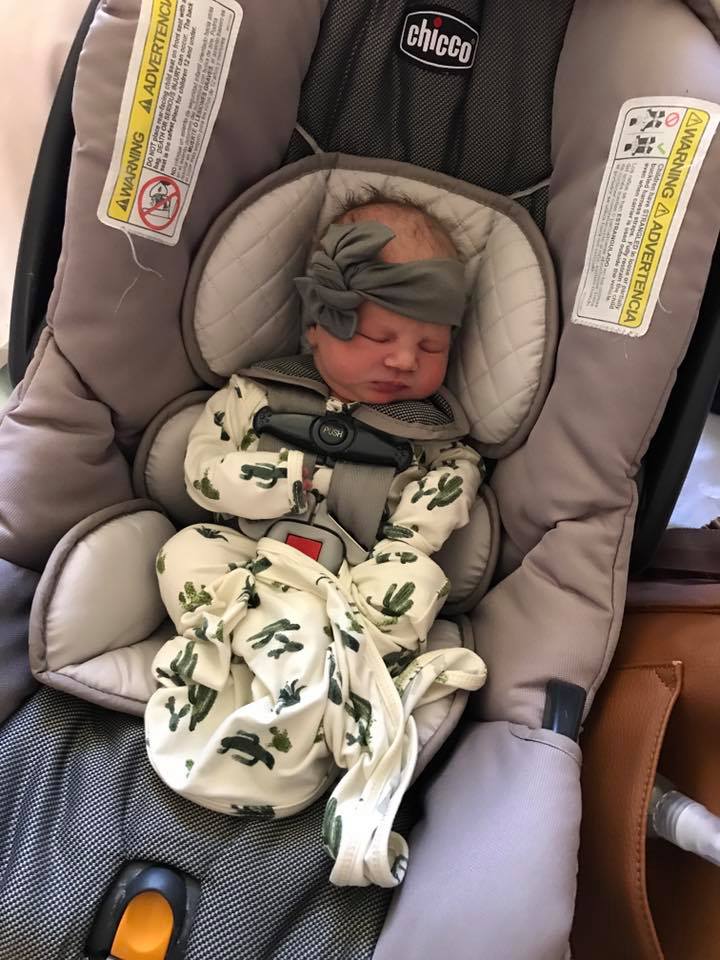 [/vc_column][/vc_row]
On the evening of April 13th Taylor gave me a massage, and I was laying in the dark trying to rest (and quite honestly just take my mind off going into labor, bc clearly thinking about it 24/7 was only driving me nuts) Around 11pm my contractions started becoming more consistent (now I don't think my body fully does the super consistent contraction thing/ is anything but text book…because when I say they became more consistent I mean they just didn't die off after a few. They were anywhere from 2 min 30 seconds apart, to 5 min apart. Once I realized woah, I'm laying down completely relaxed and they are still coming (which for the past 2 weeks wasn't happening ) I didn't want to risk them stopping so I leapt out of bed, turned on Grey's Anatomy and bounced on the yoga ball while eating cheerios and timing my contractions. They began getting stronger so around 12:00 I woke up Taylor and my mom and we began to get ready to head to the hospital. Tatum woke up while we were loading up the car so Taylor snuggled him to sleep in our bed so he could stay with his normal routine (yes we co-sleep.. Tatum joins us half way through the night like clockwork ha.)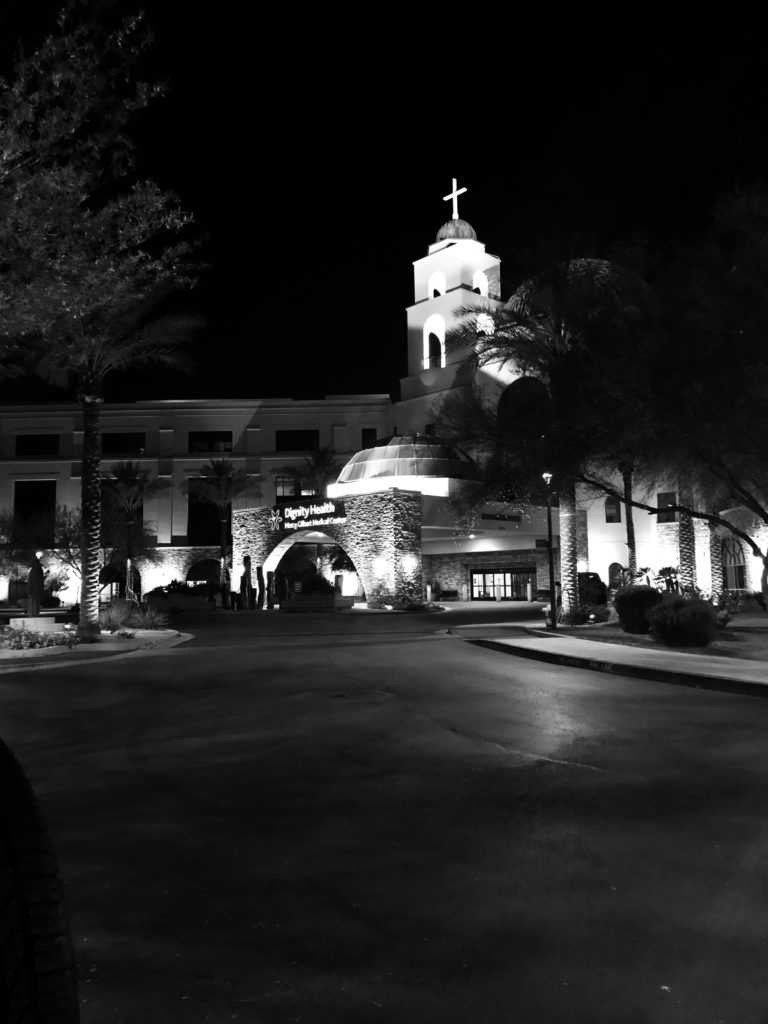 I'm super type A so it was almost freaking me out how calm everything was throughout this process. As Taylor drove I did my makeup in the car (once a pageant girl always a pageant girl #noshame) Once we arrived I finished my makeup in the Jeep, pausing through contractions that were getting steadily more painful… my excitement that it was finally happening way overpowered the pain. Taylor texted our birth photographer to keep her posted on our status ( sadly she didnt make it for our birth, so I'll spare the updates on that front, but she did make it for some beautiful photos of baby girl being weighed, Taylor's first time holding her, and Tatum meeting her!)
In triage Taylor and I joked with the nurse, once again freakishly still so calm. They checked me and I was at 5cm (My goal all along was to arrive at the hospital at 5cm #YAS) I literally did a fist pumped and exclaimed "YASS" when she told us! Can I also just mention how incredible the staff at Mercy Gilbert is?!
We requested a room with a labor tub, I was hoping to deliver her unmedicated as I felt like my epidural with Tatum significantly slowed my labor down, but I also like to keep realistic expectations and attempt to go with the flow. That being said Taylor and I watched several birthing classes online, and prepared ourselves with techniques to labor unmedicated since I got my epidural with Tatum at 1cm we didnt use many coping strategies. Taylor was an absolute champion labor companion, while I got into the labor tub he set up the diffuser with essential oils, dimmed the lights, and set our portable speaker to play theta music (Thank you Ansley for the music suggestion)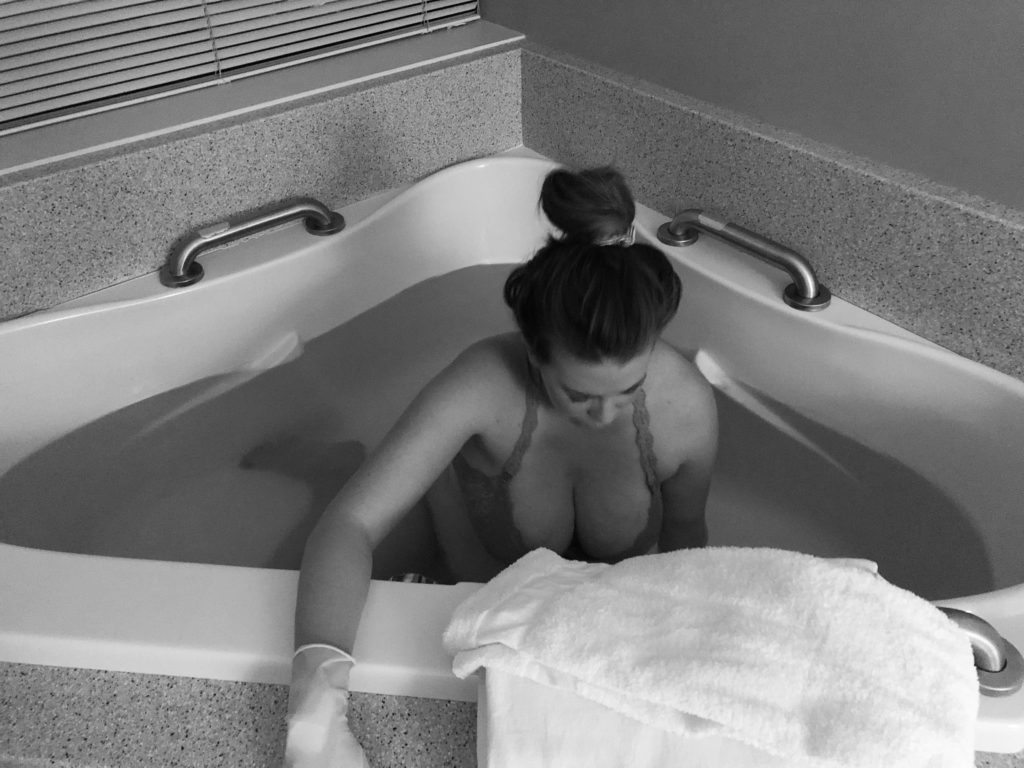 While he created the labor space I desired, I got into a rhythm with my contractions in the tub, and Taylor would come over to massage my neck or hold my hand through the peaks of the contractions. The warm water was so therapeutic and soothing, Taylor has a calming effect on me as well and having him encouraging me helped me stay in the zone while I labored.
Eventually I got too hot in the tub and wanted to try to cool down and labor on the ball, the contractions were getting very close together about a minute apart or less, and we felt like this was the fork in the road where I needed to decide if I wanted an epidural or not.
I think Taylor could see my internal struggle, the pain was becoming extremely intense, but he knew my desire to try delivering unmedicated. One thing I love about him is his ability to center me, and reassure me without pushing any sort of agenda. He told me I had already accomplished my goal of feeling like I was experiencing labor, and that he was proud of me for staying strong. We both agreed I could relax and feel a bit more present in the moment if I got some relief so we called for the epidural. Around 4:40 am they checked me and I was 8cm ( my bag of water popped during this check), and so long as I could sit still I could get to goods! I was pretty much cursing in pain by the time the anesthesiologist arrived.
So meds kick in, and we both take that time to relax while we wait for baby to drop a little lower.
Around 6am they wake me up to check me, I'm at 10cm and baby is low and ready to go. The nurse mentioned that we may not have time for my dr to make it and asked if a midwife from the same practice could potentially deliver Kennedy. I just wanted to meet my babe, so I totally didnt care, we waited about 30 min or so and the urge to push become a lot more evident. The sun was coming up and it was bright and beautiful in our room. For the first 2 contractions the midwife was there, and then my doctor hurried in and took over…I remember feeling like it was an out of body experience. Everyone was so calm, I'm assuming because it was in the early stages of pushing and they didn't need to "amp me up" like they did during the 2 hours of pushing with Tate. A wave of peace washed over me, I got into a groove of pushing, and there she was, after 10 short minutes, Miss Kennedy Jean. There is nothing like hearing that first cry, it's like time stops, your heart skips a beat and you hold your breath until you hear it, then everything hits you like a tidal wave and the emotions of relief, and pure joy rush over you. They placed her on my chest immediately and didnt take her to weigh or measure her for at least an hour and a half while we bonded, she nursed, and we just snuggled.
Taylor cut her umbilical cord, and we soaked in those first moments with our precious gift.
[vc_row][vc_column width='1/2′]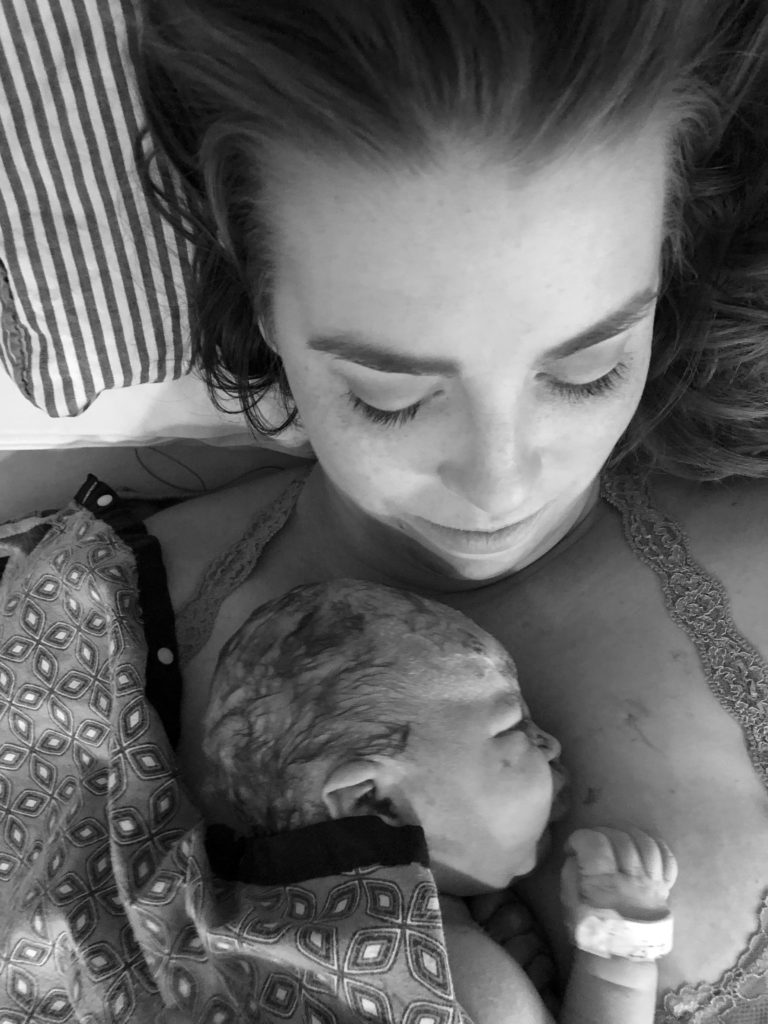 [/vc_column][vc_column width='1/2′]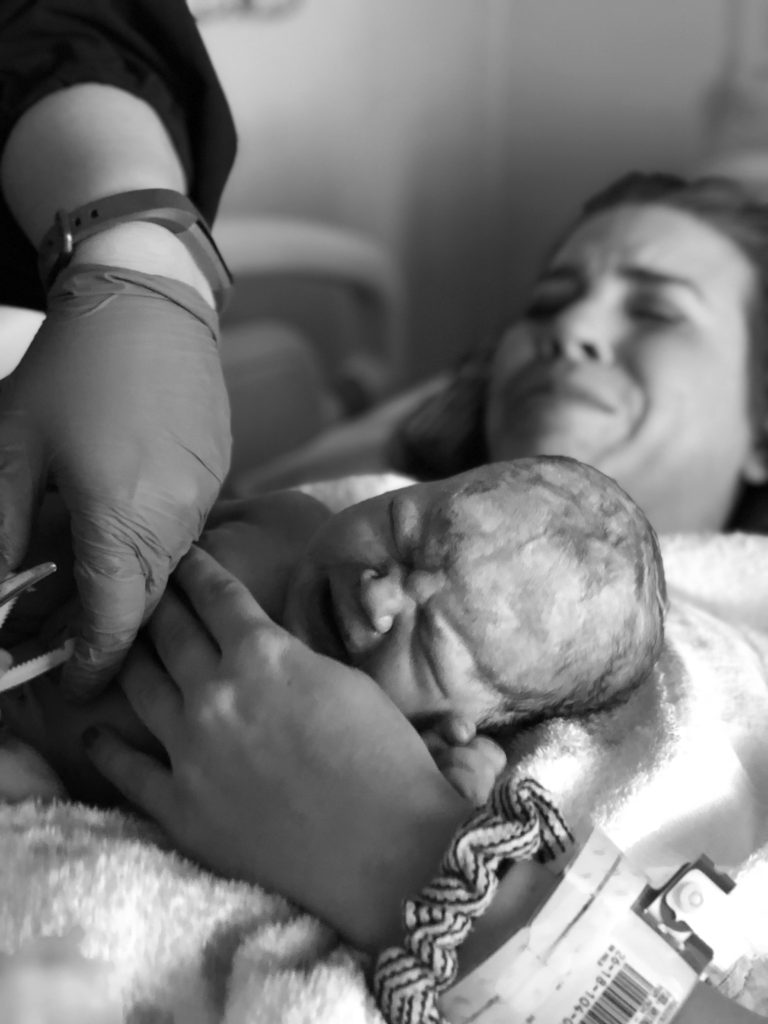 [/vc_column][/vc_row]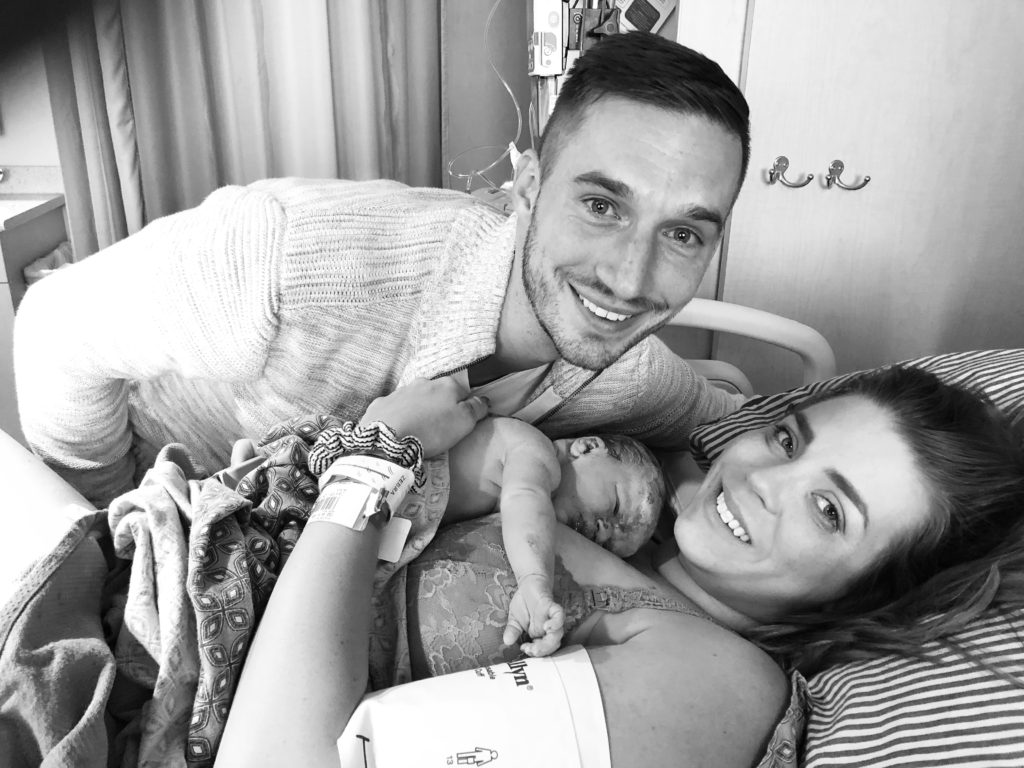 I was so appreciative of the nurses respecting that skin to skin time and giving us our space as a family to bond. I hope to never forget the feelings we experienced on this incredibly special day.
Kennedy Jean Ford
4.14.18
6:47am
7lbs 8oz
20 inches
The gorgeous photos below are from the talented Elise Juna Photography
[vc_row][vc_column width='1/2′]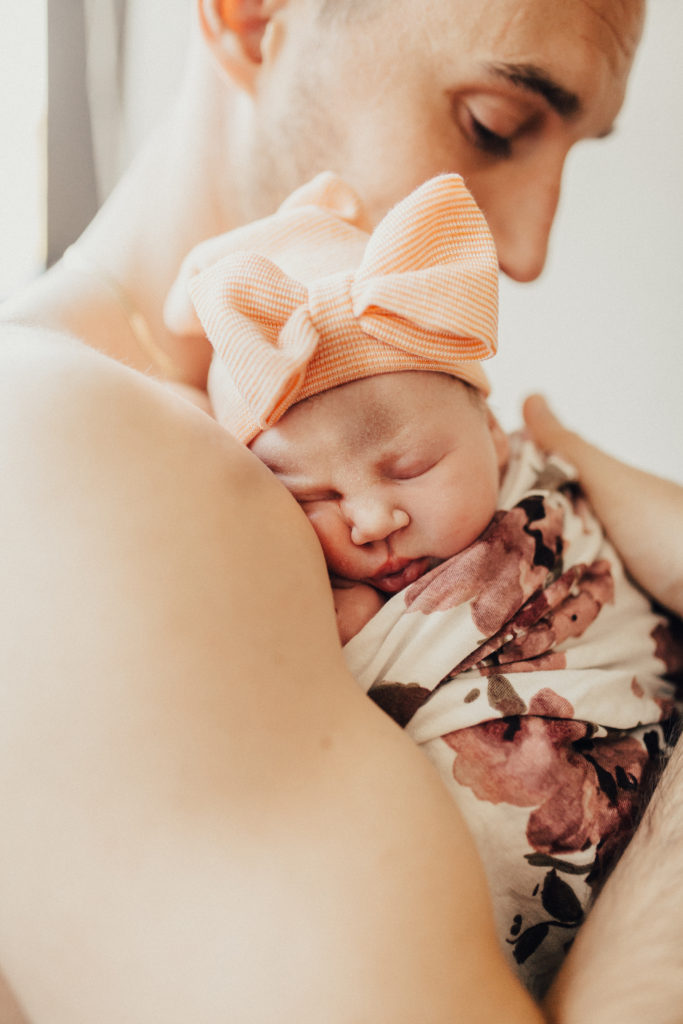 [/vc_column][vc_column width='1/2′]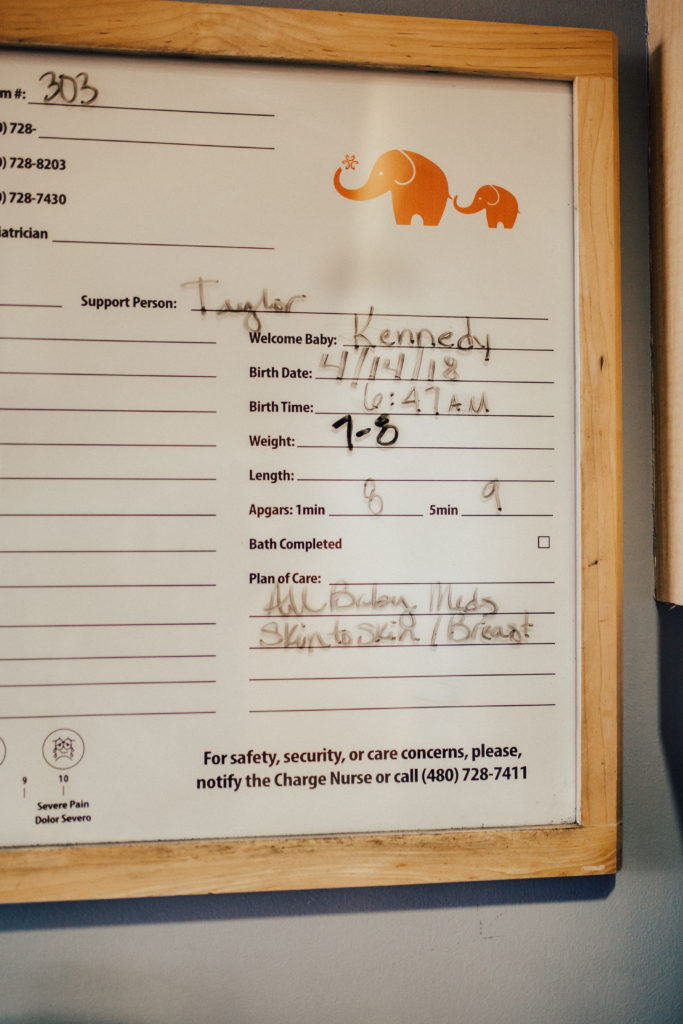 [/vc_column][/vc_row][vc_row][vc_column width='1/2′]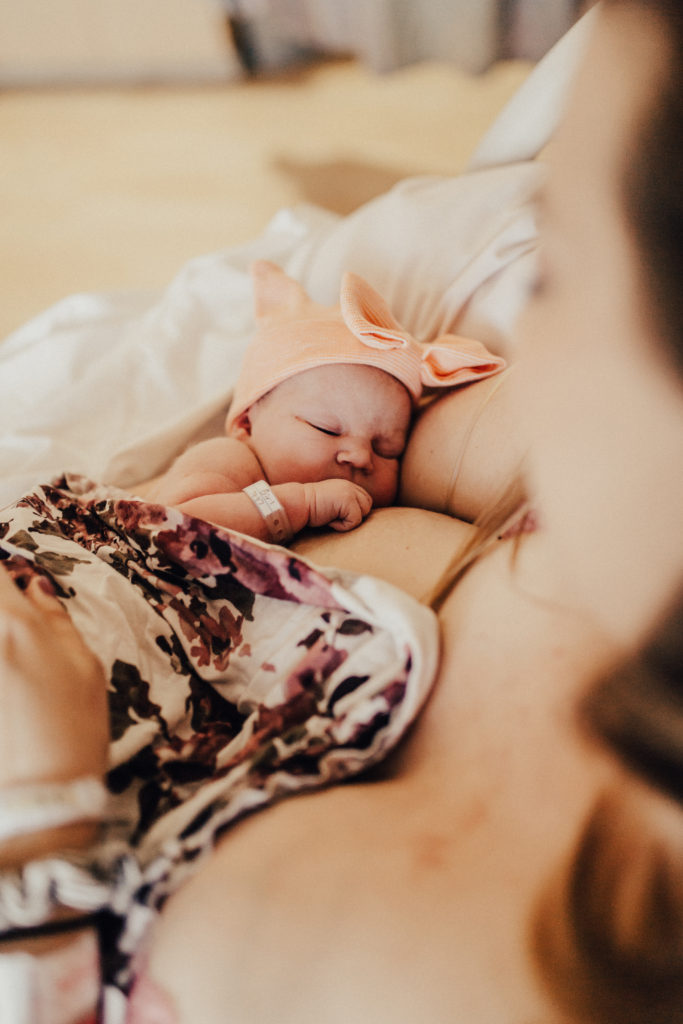 [/vc_column][vc_column width='1/2′]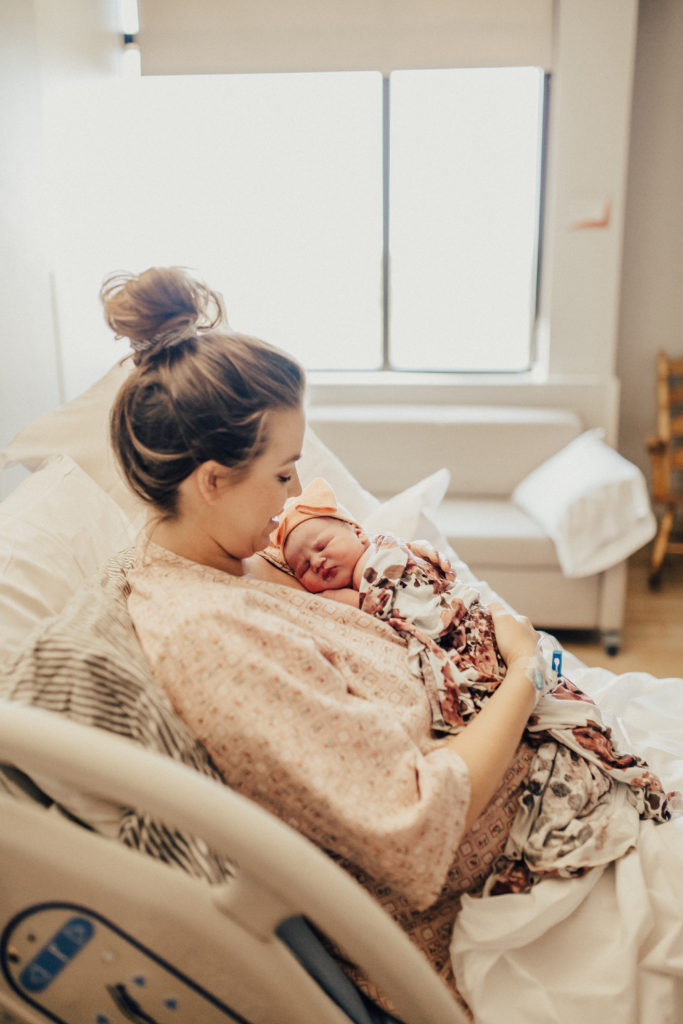 [/vc_column][/vc_row][vc_row][vc_column width='1/2′]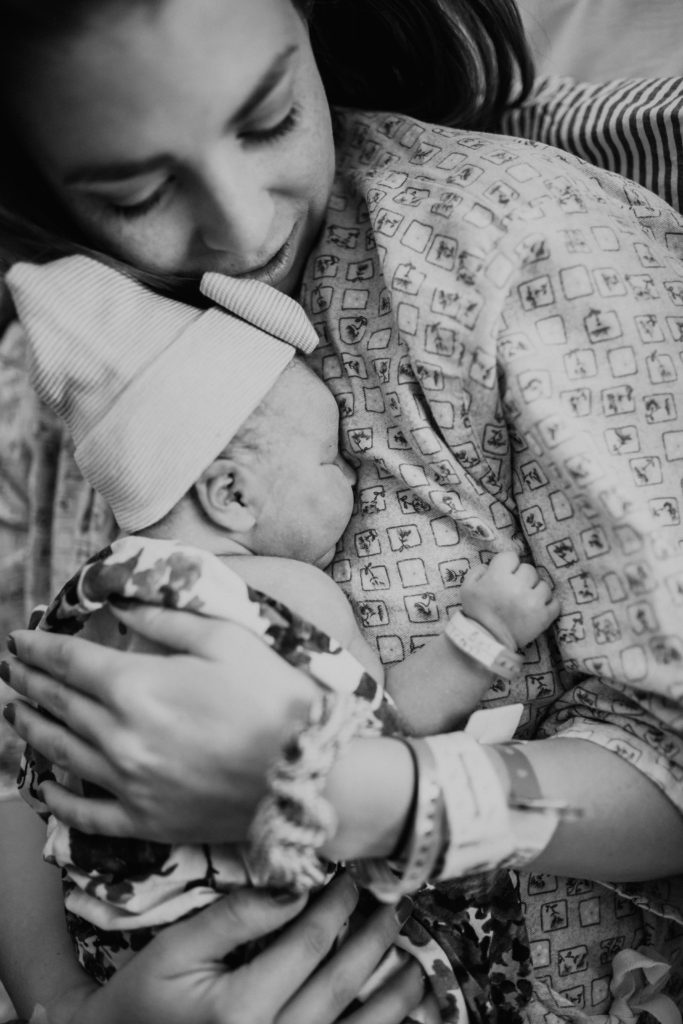 [/vc_column][vc_column width='1/2′]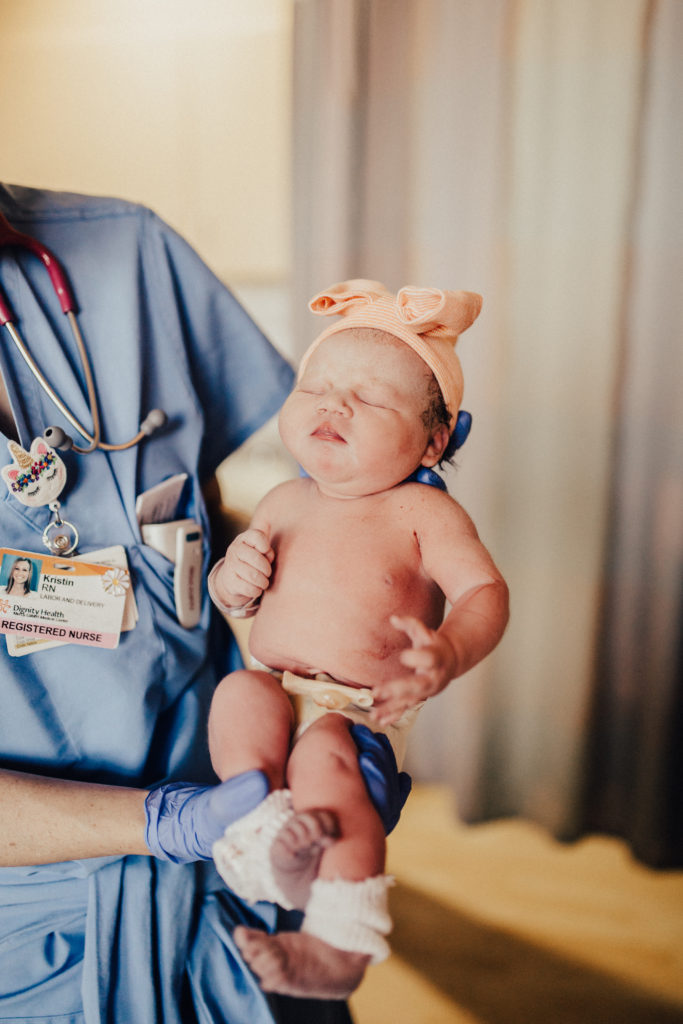 [/vc_column][/vc_row]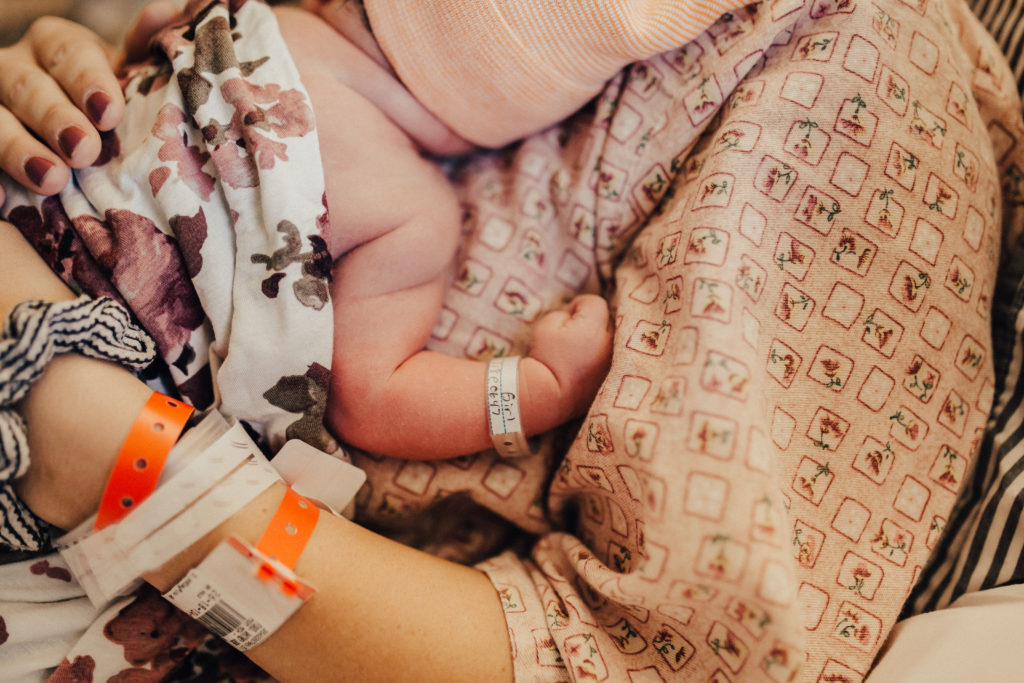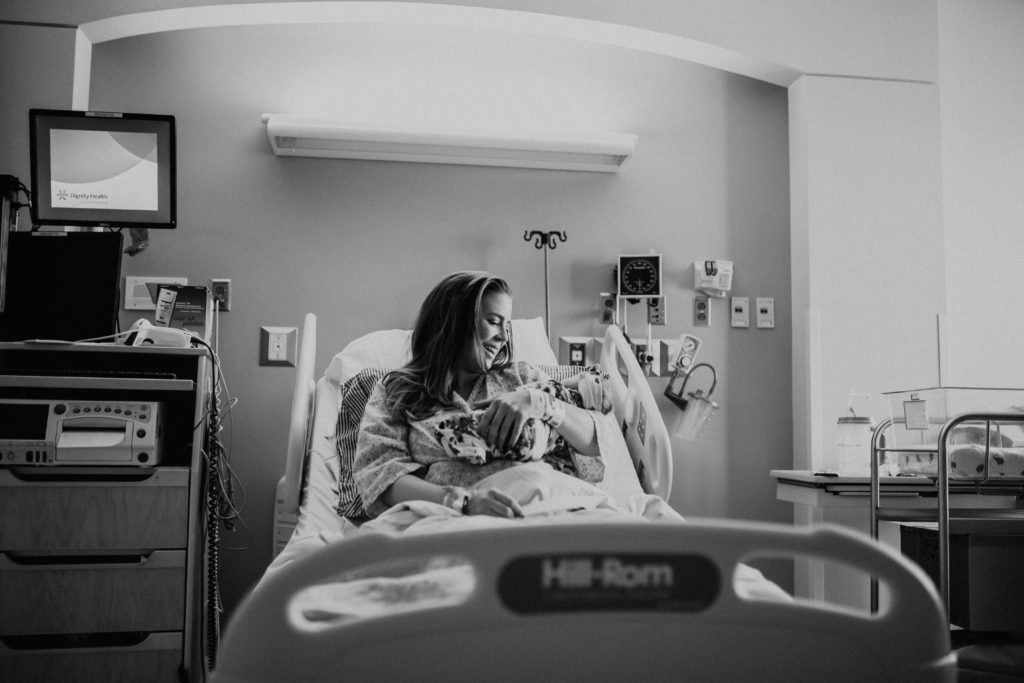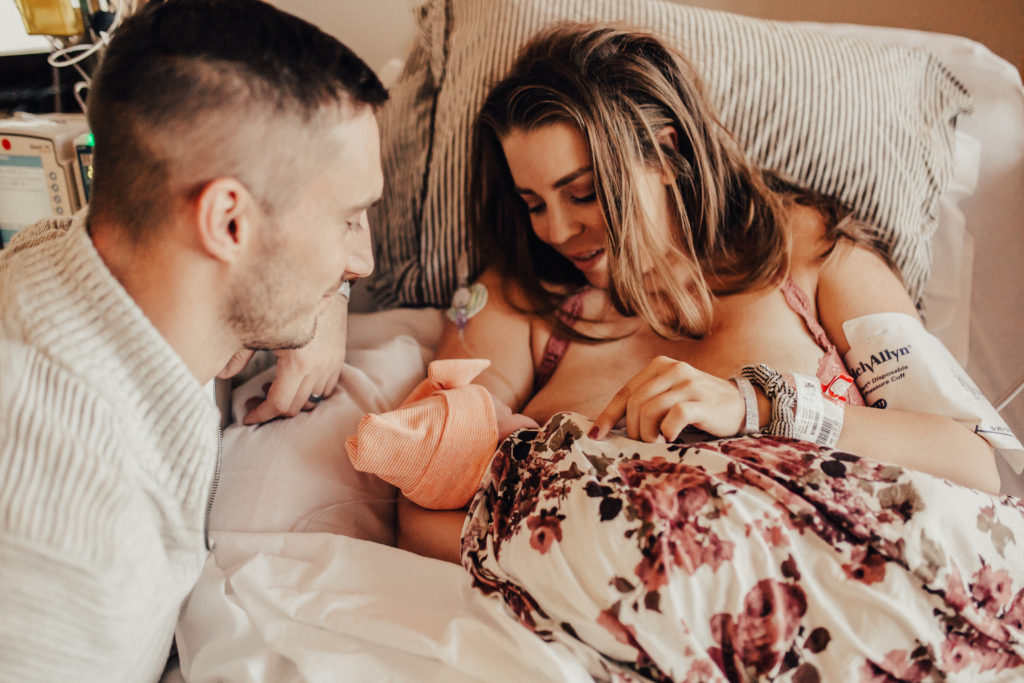 [vc_row][vc_column width='1/2′]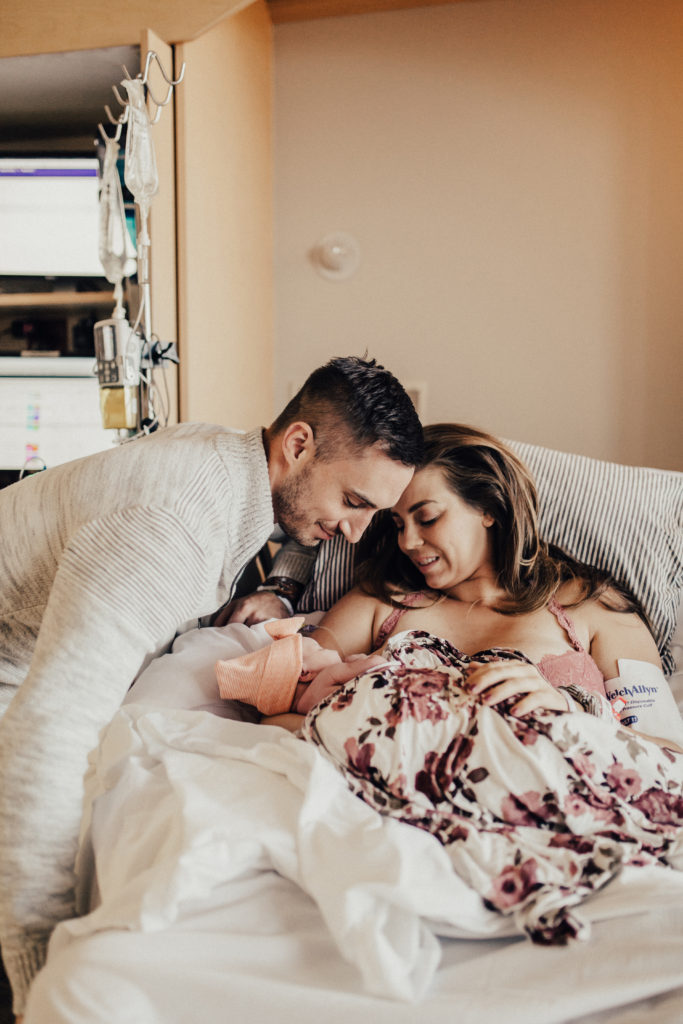 [/vc_column][vc_column width='1/2′]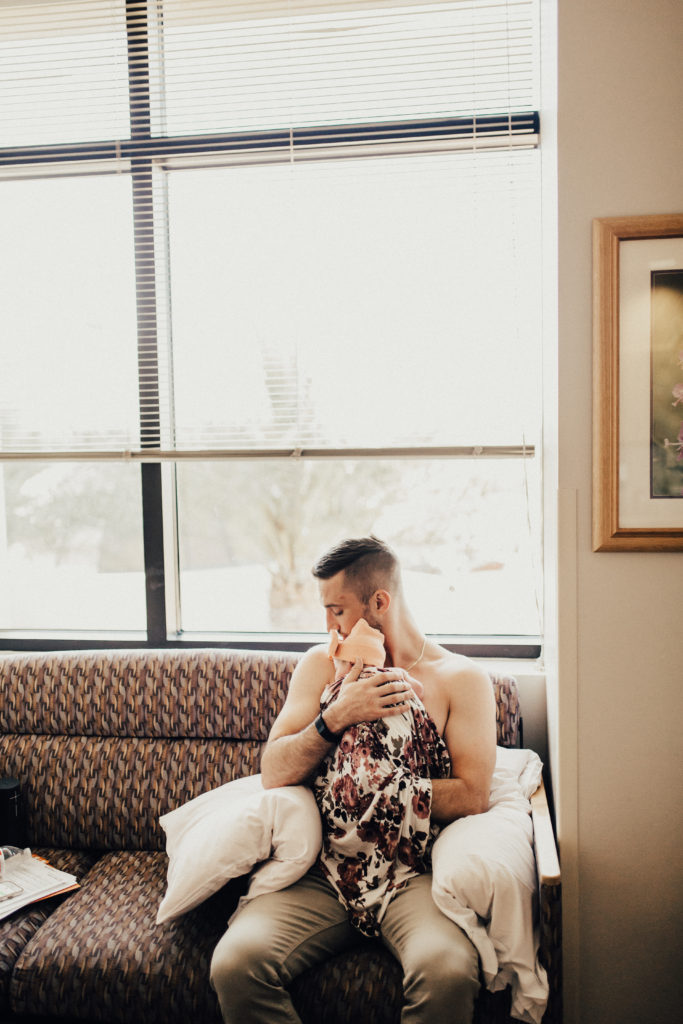 [/vc_column][/vc_row][vc_row][vc_column width='1/2′]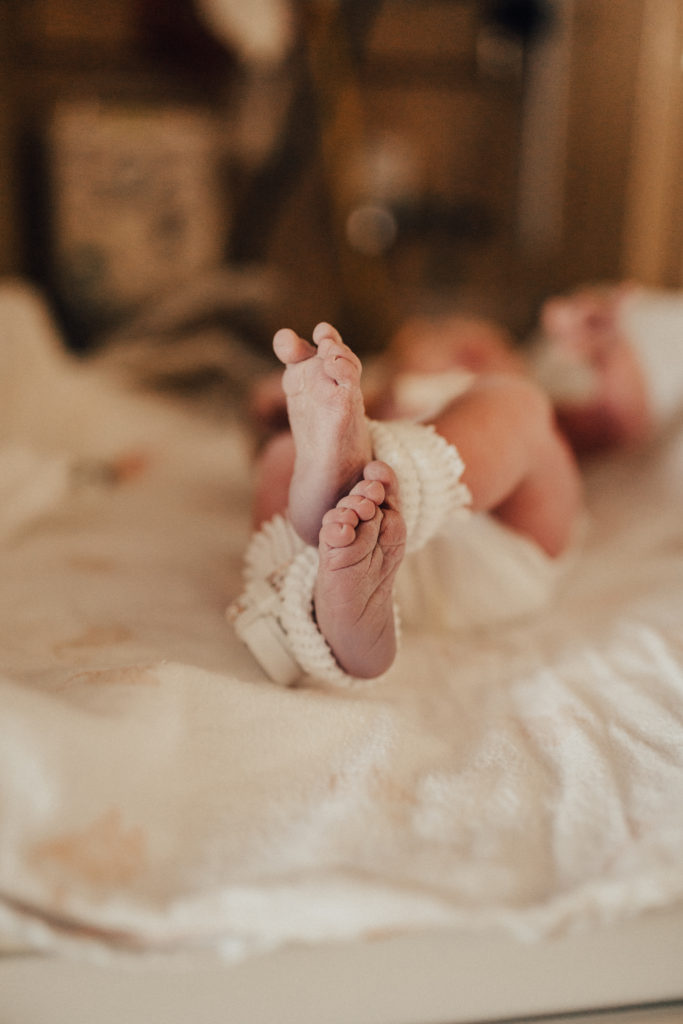 [/vc_column][vc_column width='1/2′]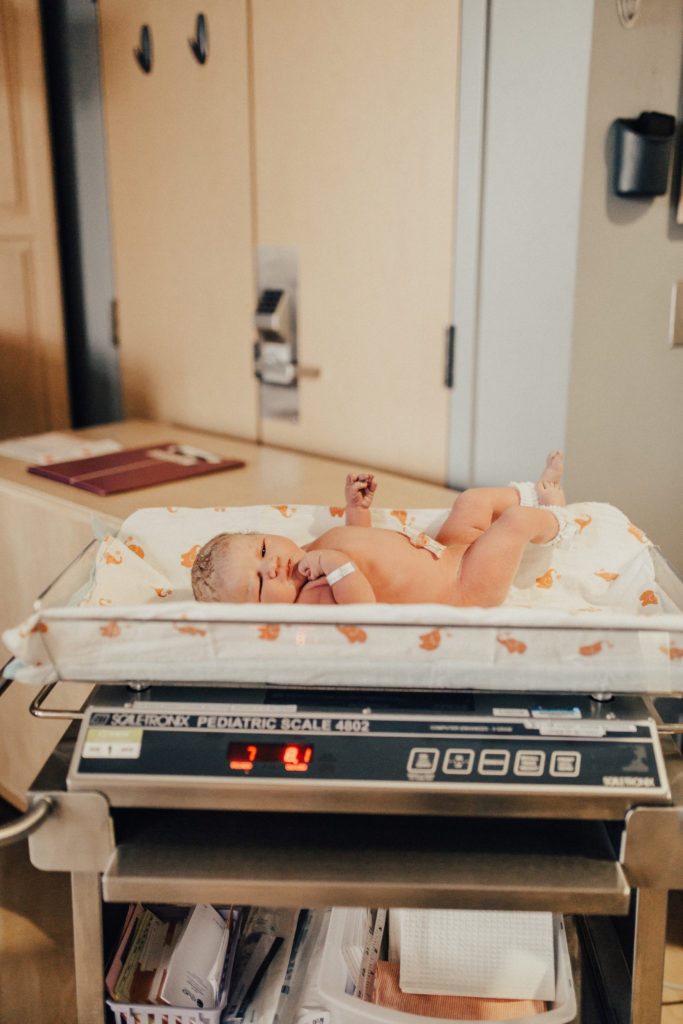 [/vc_column][/vc_row]