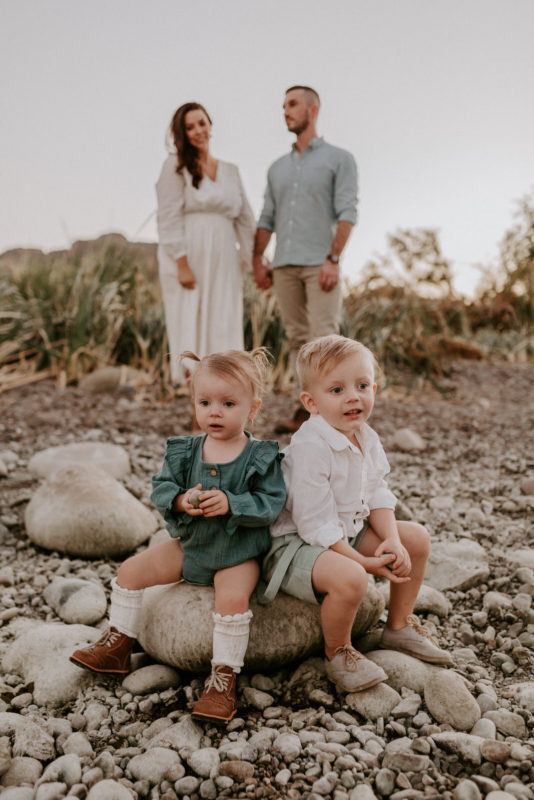 Tis the season for family photos!! Before reading this post let's all give a big shout out to all the photographers out there booking out their days, and editing all night to get us dreamy holiday pics!

If you know me then you know photos are my love language. I love all of it from dreaming up color pallets and locations, to coordinating outfits, the candid "outtakes" from the day are usually my favorite. But I know not all are like me, some have husbands who loath family pics (props to my man Taylor for being the BEST sport!) some feel completely stifled shopping for outfits, and so I'm here to share the method to my madness.

If you want to shop any of the styles in the post below you can find a lot of them / similar items on my favorites page. Some of the items on my faves page are affiliate links and I receive a small commission when those items are purchased through my link (at not additional cost to the buyer)
Thanks for reading, I hope you find some value in these tips

Location:
Selecting your location will help you know the vibes you're going for, it also helps with color pallet selection.
Often times the way photographers are doing things these days to streamline and accommodate the many clients they have is offering mini sessions, therefore the location is determined when you book.
I love the way Elise (the wonderful photographer who took our photos this year) posts a sneak of the locations along with her availability so you can choose your slot based on where she is shooting.

Last year our photos took place in a Christmas tree lot and in this vintage Ford truck, we knew the colors would include a true red so I wanted to be sure we complimented the setting and didn't clash.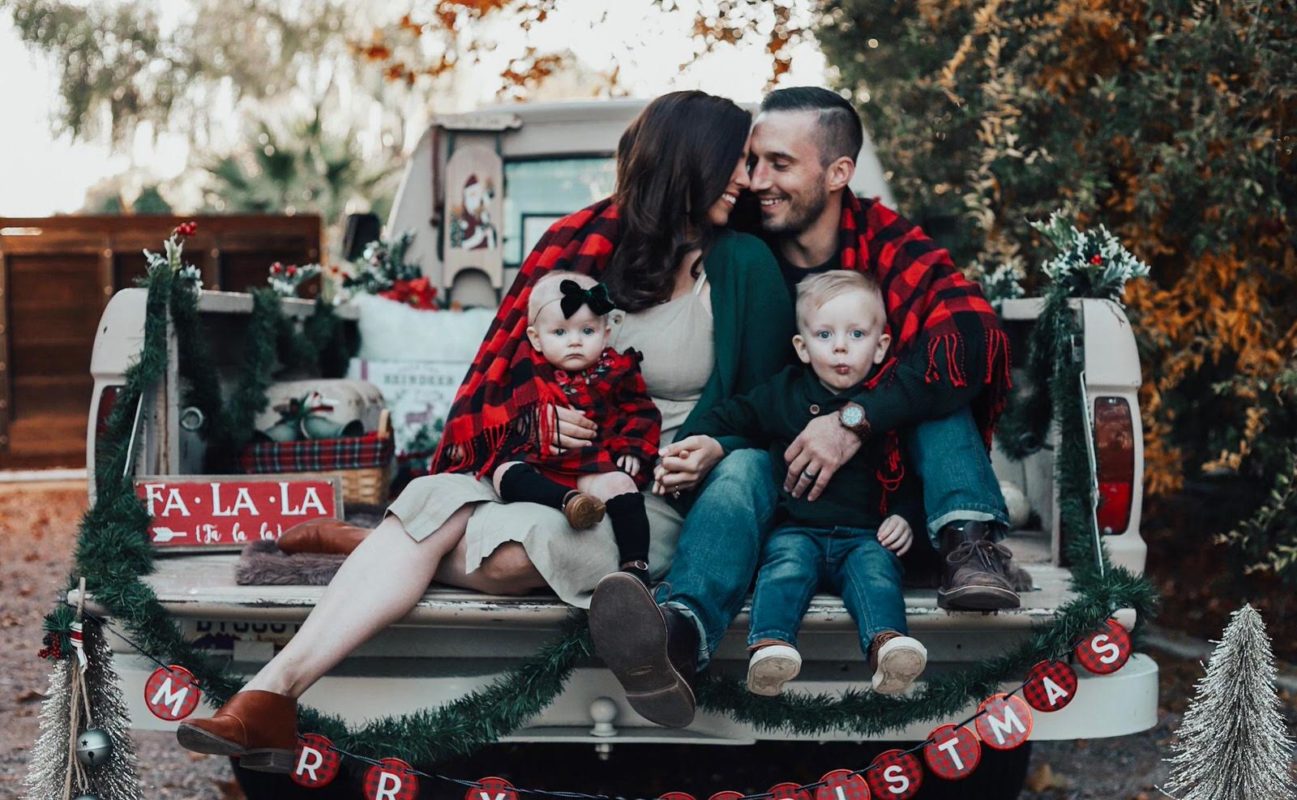 This year we shot at the Salt River in the beautiful greenery and against the desert mountains, I wanted a neutral color pallet.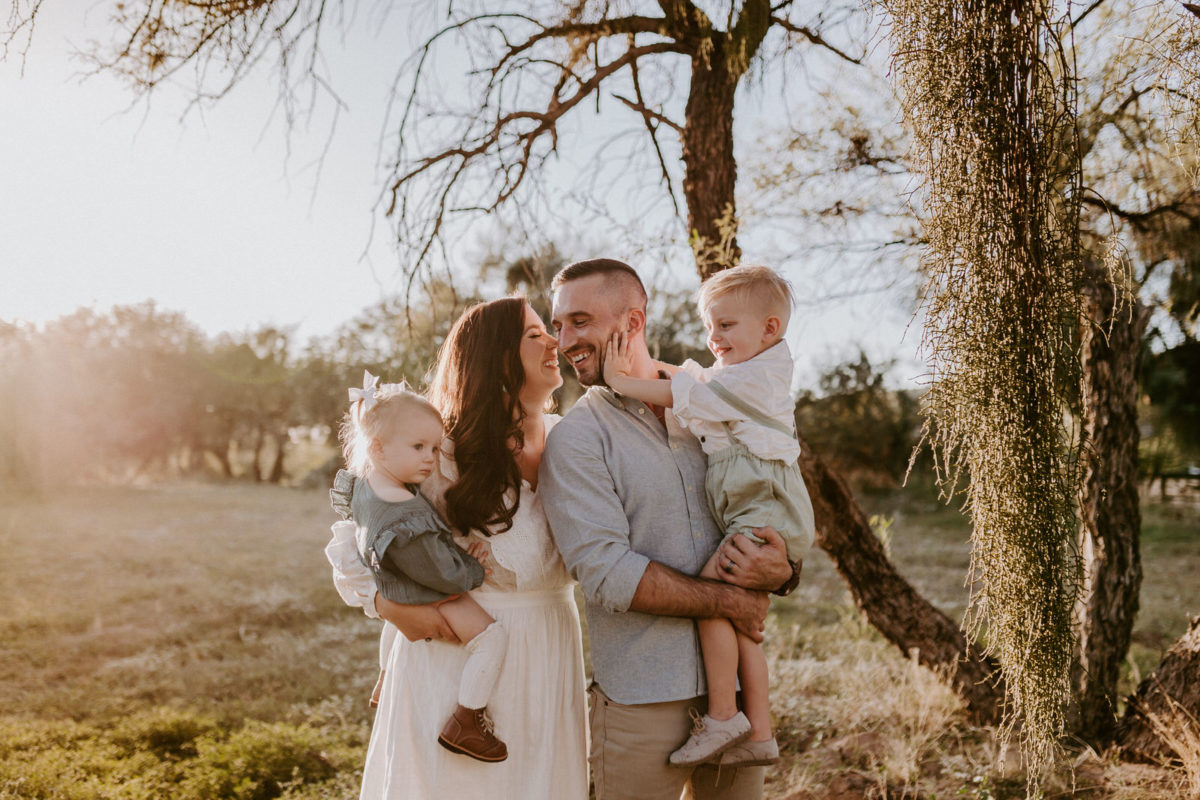 Color Pallet:
I typically have a color in my mind that I'll pop into the Pinterest search bar – "sage green color pallet" and see what colors pair nicely with it. It's such a blast seeing how various colors can look with other colors surrounding it.

For example such different vibes and feelings with these color pallets, all of which include a sage-y color.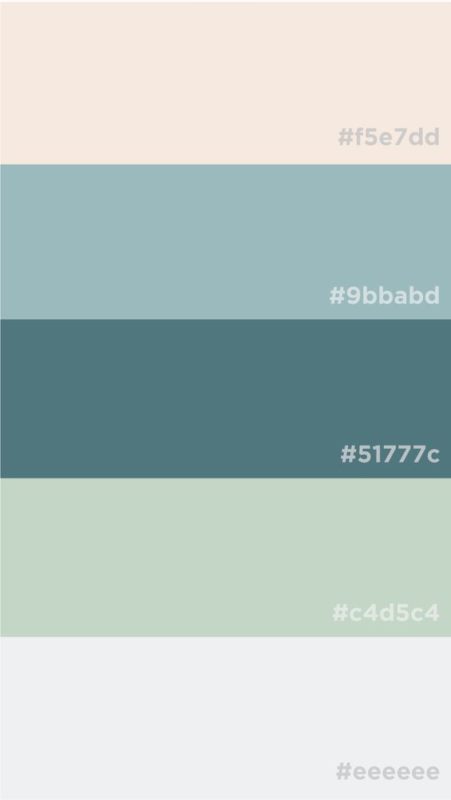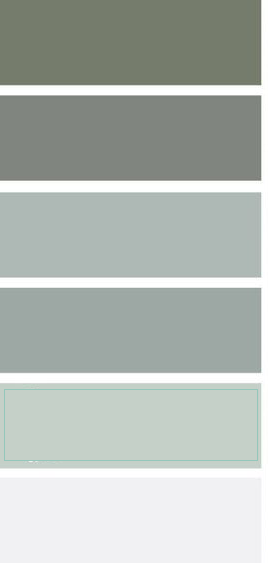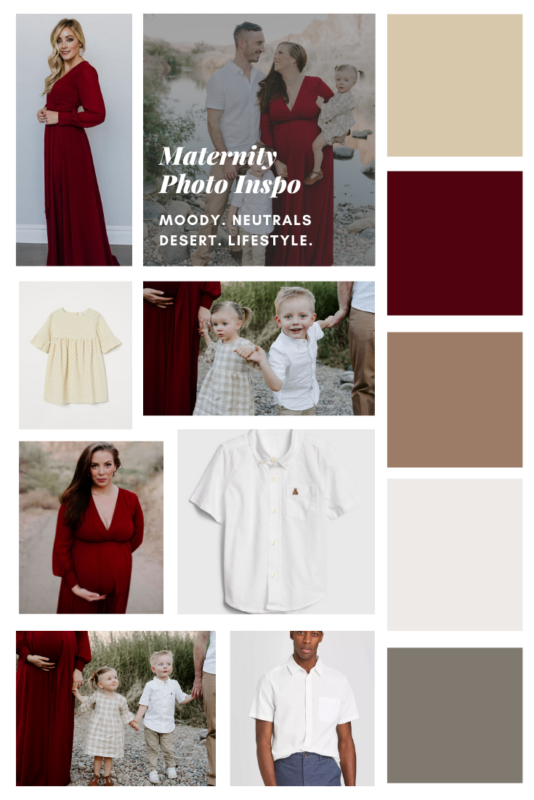 General guidelines:

Only one person in a pattern
Match the level of dressiness ( if Dad is in a suit little boys shouldn't be in shorts and a t-shirt)
Mix and Match textures
Time to shop: Where to start

I typically start with myself unless there's something I have for one of the kids that I'm absolutely dying to use. For our 2018 holiday pics, I instantly fell in love with this dress for Kennedy and built the rest around her. Keeping patterns to a minimum / limiting them to one person is ideal so keep that in mind when shopping.

Why start with mama?
One, I feel like I'm the hardest to dress, and two there are just so many more options for women than men (men are pretty simple if you ask me) + us mamas are usually the most critical (and the ones doing all the work to set these shoots up) and we deserve to look and feel good. I've done this in reverse where I have selected my family's outfits first and then felt panicked trying to find something flattering for myself that met all of the criteria the other 3 outfits established.

If I'm being 100% honest this is the hardest part for me, I've cried in dressing rooms, returned many misfits, and felt totally defeated by this. But I will say I am so glad that I didn't let my insecurities get the best of me because I look back on our family photos and just beam. They are truly priceless seasons of life captured for all of time.

When shopping for mama keep in mind what features you want to show off, what you're self-conscious of and want to minimize. For me I prefer long sleeves or something covering my arms, then I'm not stressing about how my arms look in a photo. I also love a flowy dress, very flattering for a variety of figures!)

I had ordered a sage dress but it didn't come in time so as a hail mary I bought this long sleeve white dress and I am so happy I went with it!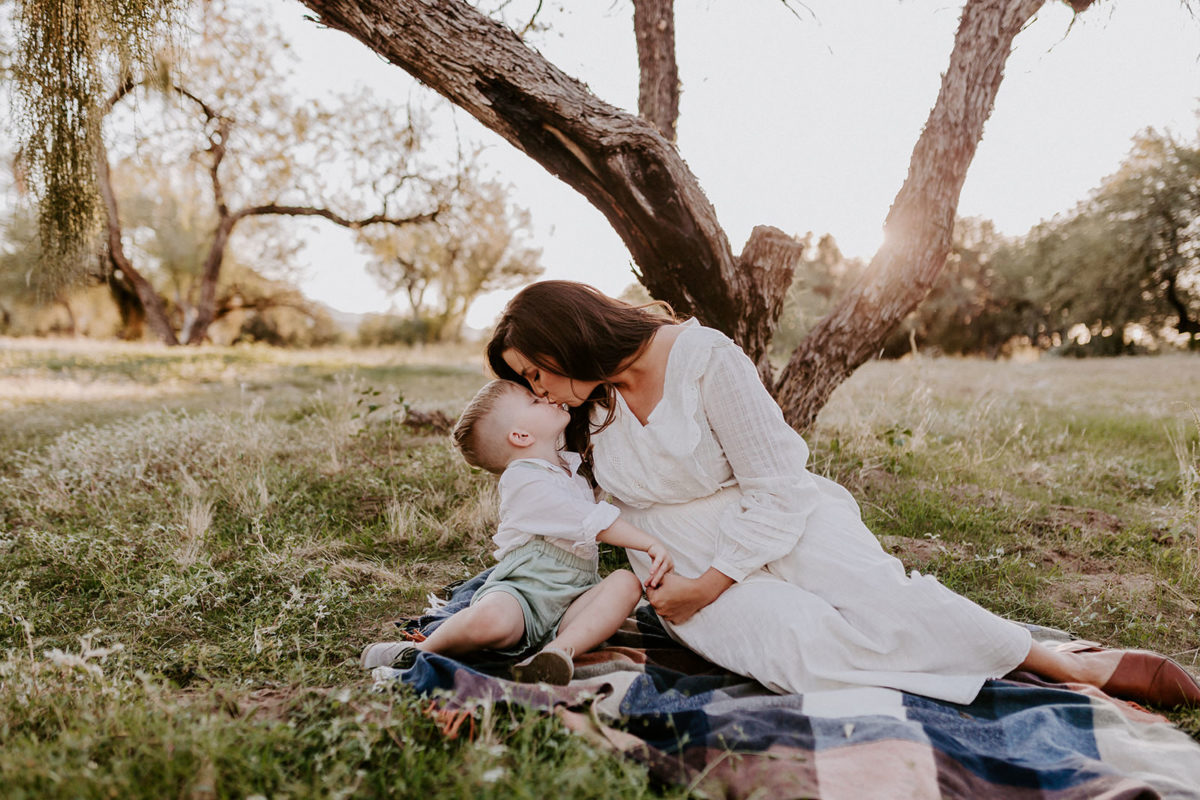 Once this is determined, you'll have a baseline for how dressy or casual you'll be, and if you're in a pattern then you'll know to dress everyone else in solids!

What's Next?
The girls! I have a boy and a girl and my tendency is to dress her first, there are so many options with little girls with bows, headbands, rompers, dresses, pants etc. I like to make sure she and I coordinate and complement one another first before dressing the boys.

If you have small children that need to be held I recommend not wearing the exact same color so you don't blend together.

If I had multiple girls I think it would be fun to mix it up a bit, have them coordinate without matching head to toe. So maybe one in a romper and one in a dress that's similar in color or texture.

This isn't a professional shoot but my bestie and I love to match our daughters when they see each other, these holiday coordinating outfits were such a cute way to match without being identical.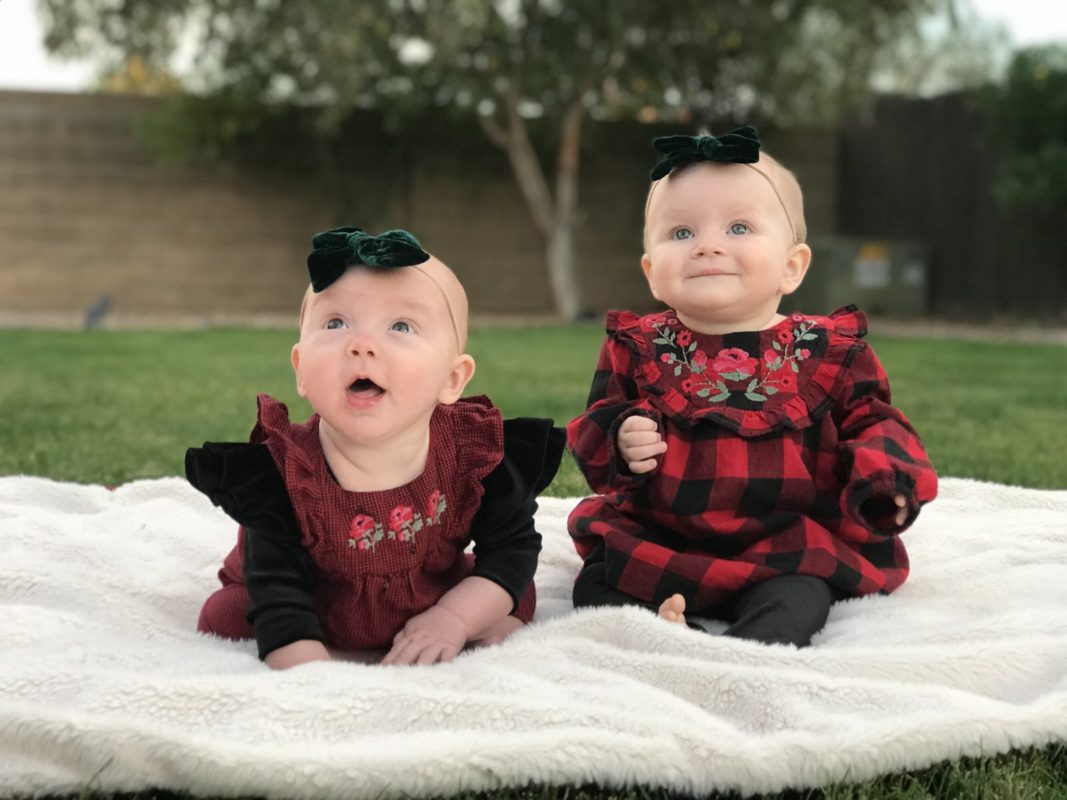 I love the way linens photograph so we chose a linen romper in Lake Blue for Kennedy in our recent photos.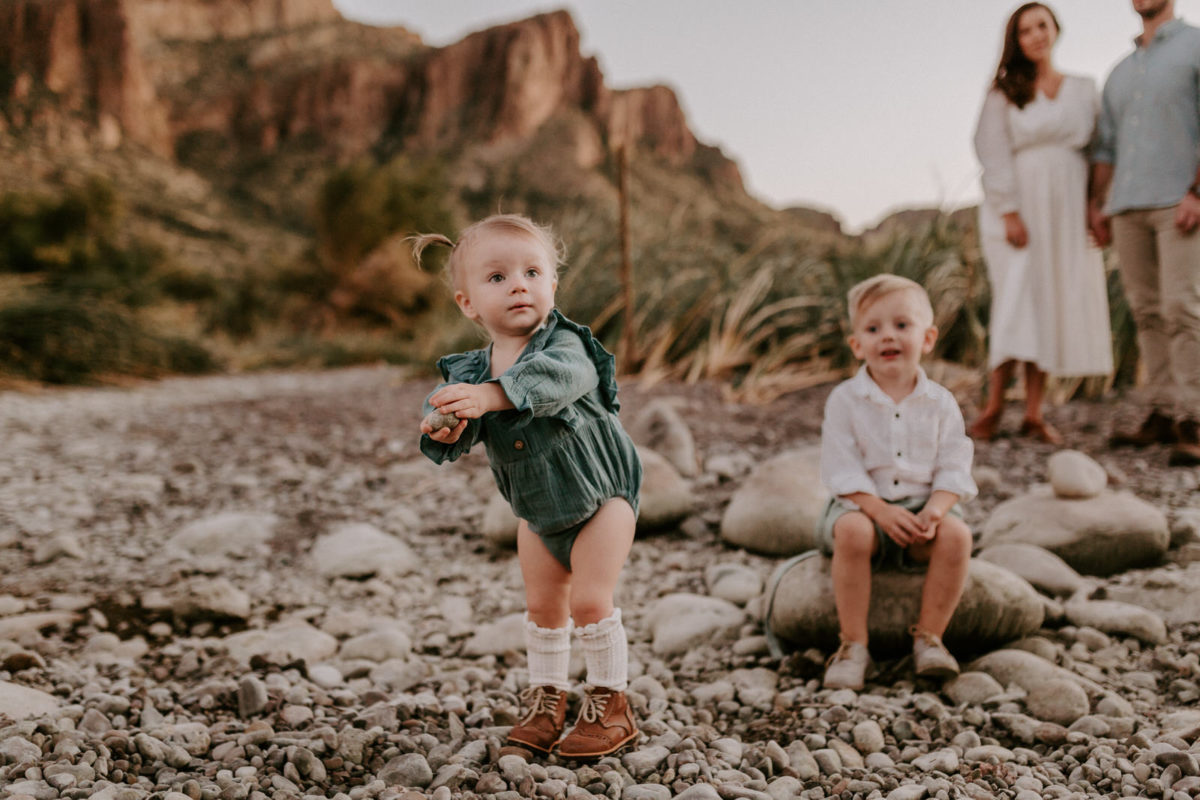 Dress the boys

My son is my first born so I spent my first two years as a mom scouring for the cutest boy clothes. If you're feeling bored with boy clothes here are some ways to make your dapper dude stand out:

A hat (depending on how dressy or casual a slouchy beanie, paper boy hat, fedora etc)
Suspenders (all the heart eyes for suspenders)
Vest or blazer
Fun shoes ( I think boots always make my son's outfits pop)
Bowtie or tie
I had these adorable linen shorts in Sage with suspenders for my son, and he wore light grey oxford shoes.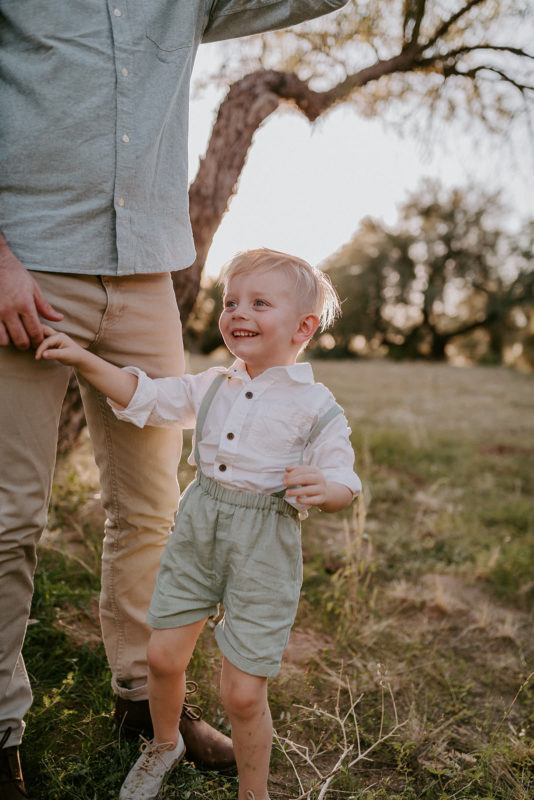 A fun way to tie in dad and the boys is a matching tie or bowtie!

For my husband, well he looks good in everything so we dress him last. I found a seafoam colored shirt for him and pair it with Khakis. A quick way to dress up a photo is to put dad in a blazer or fitted vest, I often have dresses that could go either way….so the way you dress the men will help you achieve the vibe you want.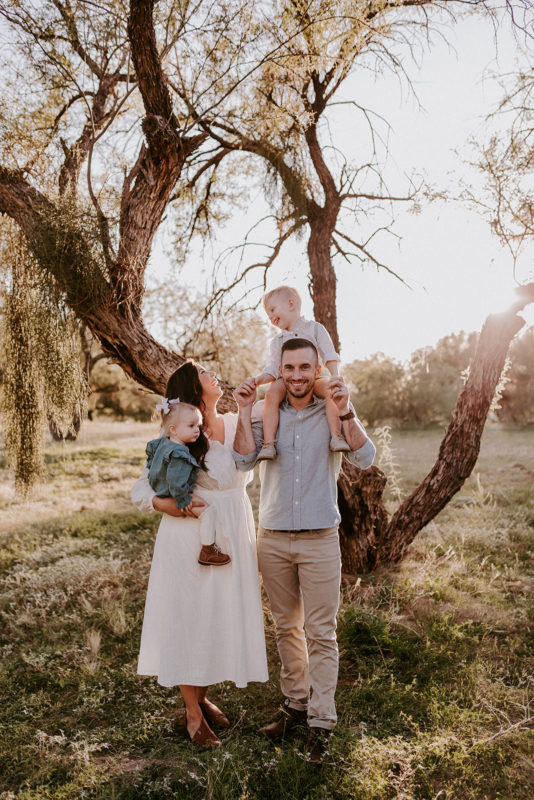 Non-outfit related advice:
Choose the time of day that your kids are at their best ( if possible with scheduling!), if you have small kids this is likely morning!
Pack a blanket that compliments your outfits!
Prep as much as you can the night before, outfits steamed and hung, snacks packed etc.
Pack a bag of touch up items & necessities ( powder, tide pen, wipes, lint roller, water and bribery snacks)

* we pack something small like fruit snacks so they aren't shown in the photo like a lollipop would be (we also try to pack snacks that aren't super messy or gooey)

Below are some of our favorite shoots for inspo! Pin them if they inspire you too! What are your tips for shopping for family pics?