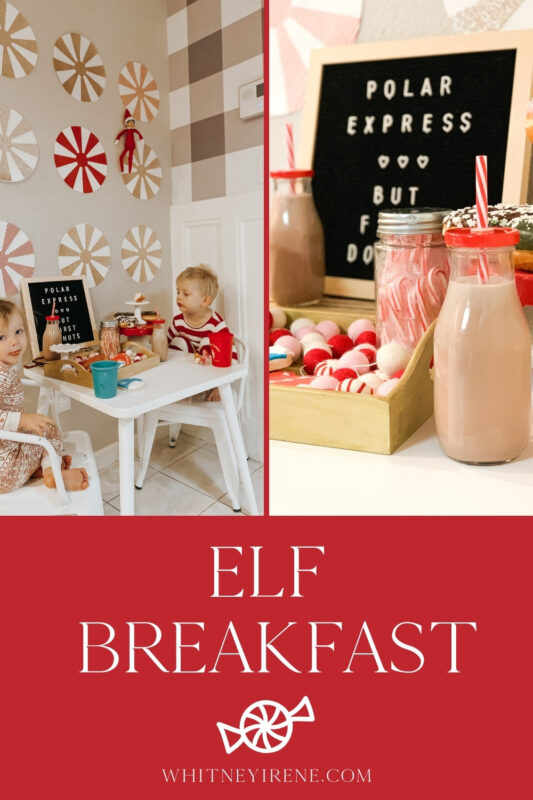 The Scout Elf Tradition is beloved by children everywhere, a fun addition to that tradition is throwing your kids an Elf On The Shelf Breakfast. We are Elf On The Shelf obsessed, and I even have dressed my babies up as the infamous Elf for their monthly photos! Check out how to turn your baby into the Elf on The Shelf here.
This post contains affiliate links for your shopping convenience. Click here to read my full disclosure policy.
This will be my running post with each annual Elf Breakfast. Keep reading for our 2019 & 2020 Elf Breakfasts.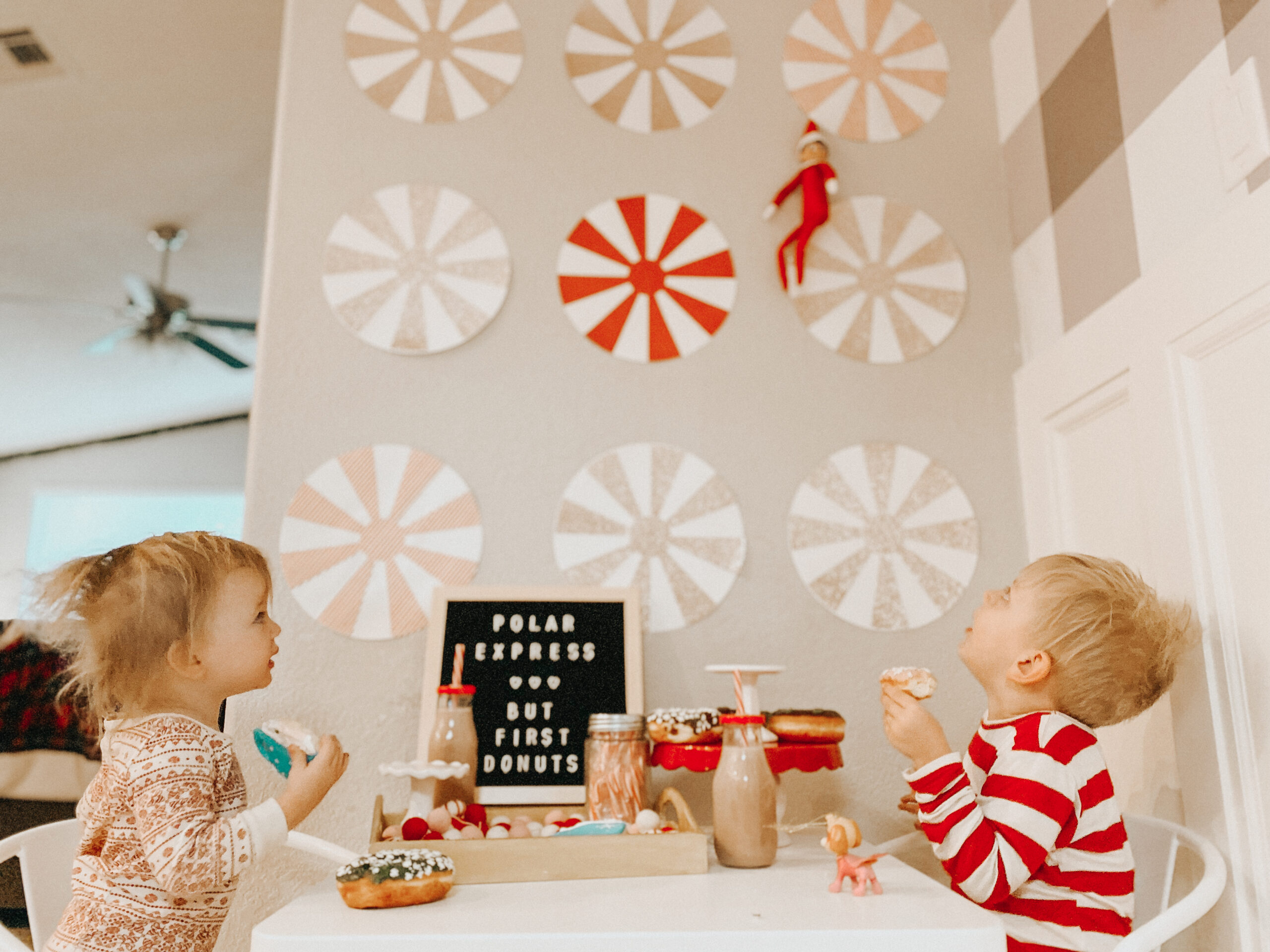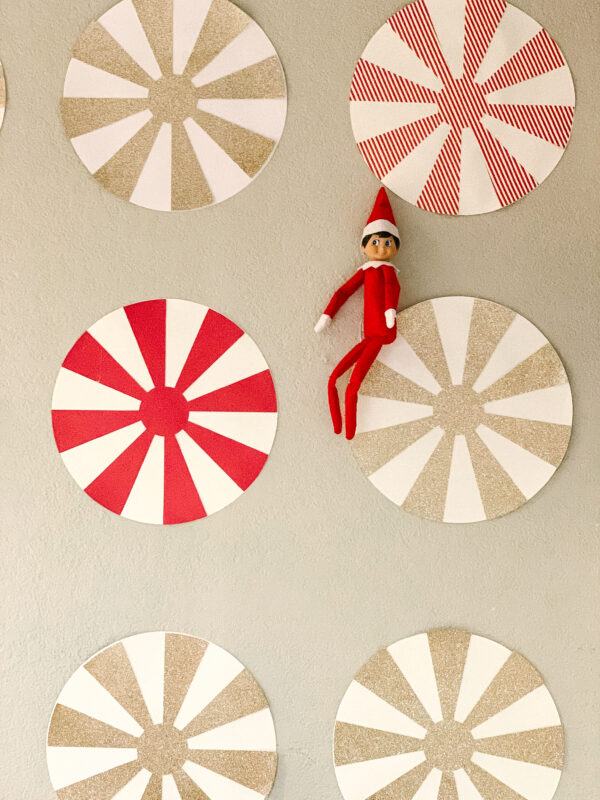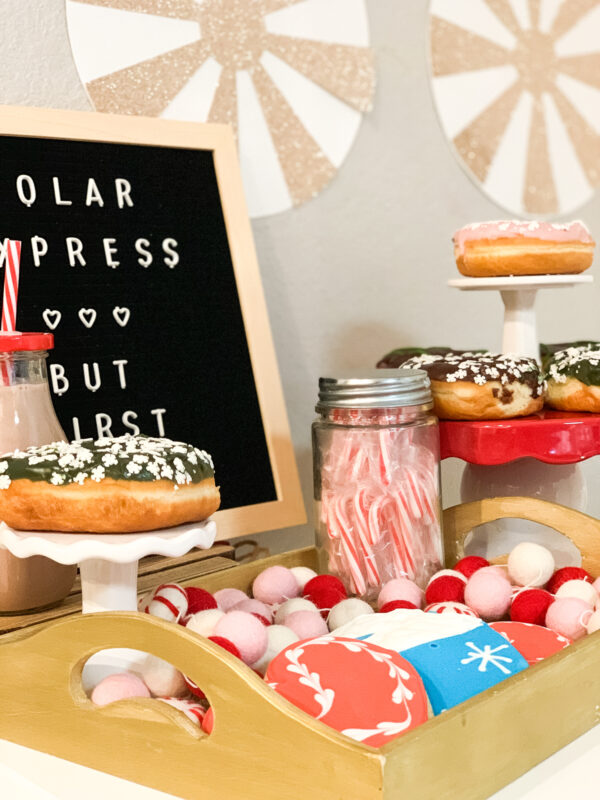 As a parent of little kiddos, I am fairly new to the Elf on the Shelf and creating holiday traditions in general. One thing I've incorporated into each holiday/season is a fun festive breakfast. This was inspired by my friend Arin Solange, be sure to check out her themed breakfast setups, they are the cutest!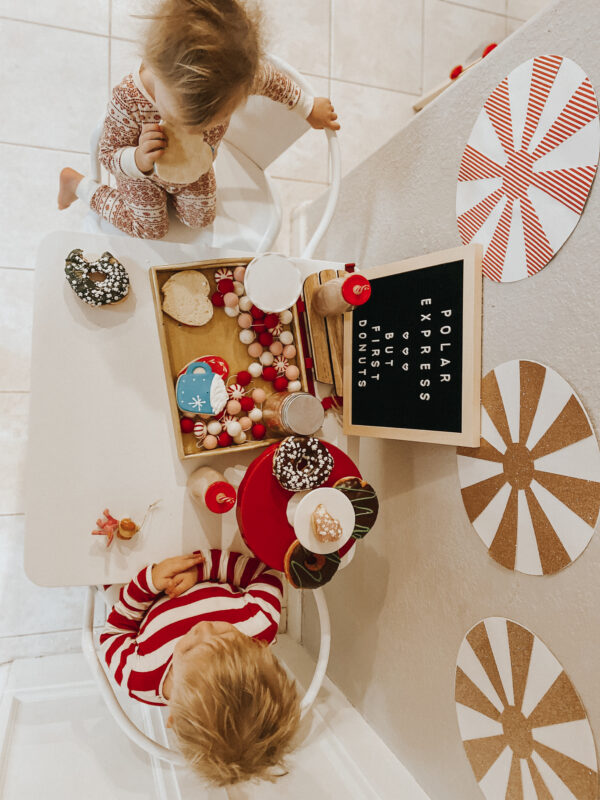 So what is an Elf on the Shelf Breakfast?
An Elf Breakfast kicks off your Elf coming to your home for the season! A fun festive way to introduce or re-welcome your family Elf to the family. Last year was the first year that our Elf "Dash" came to our house! I really wanted him to show up the day after Thanksgiving and we happened to be on a trip so Dash appeared in the hotel during our trip with some small gifts for the kids and then we held off on the Elf Breakfast until the morning we took the kids to the Polar Express.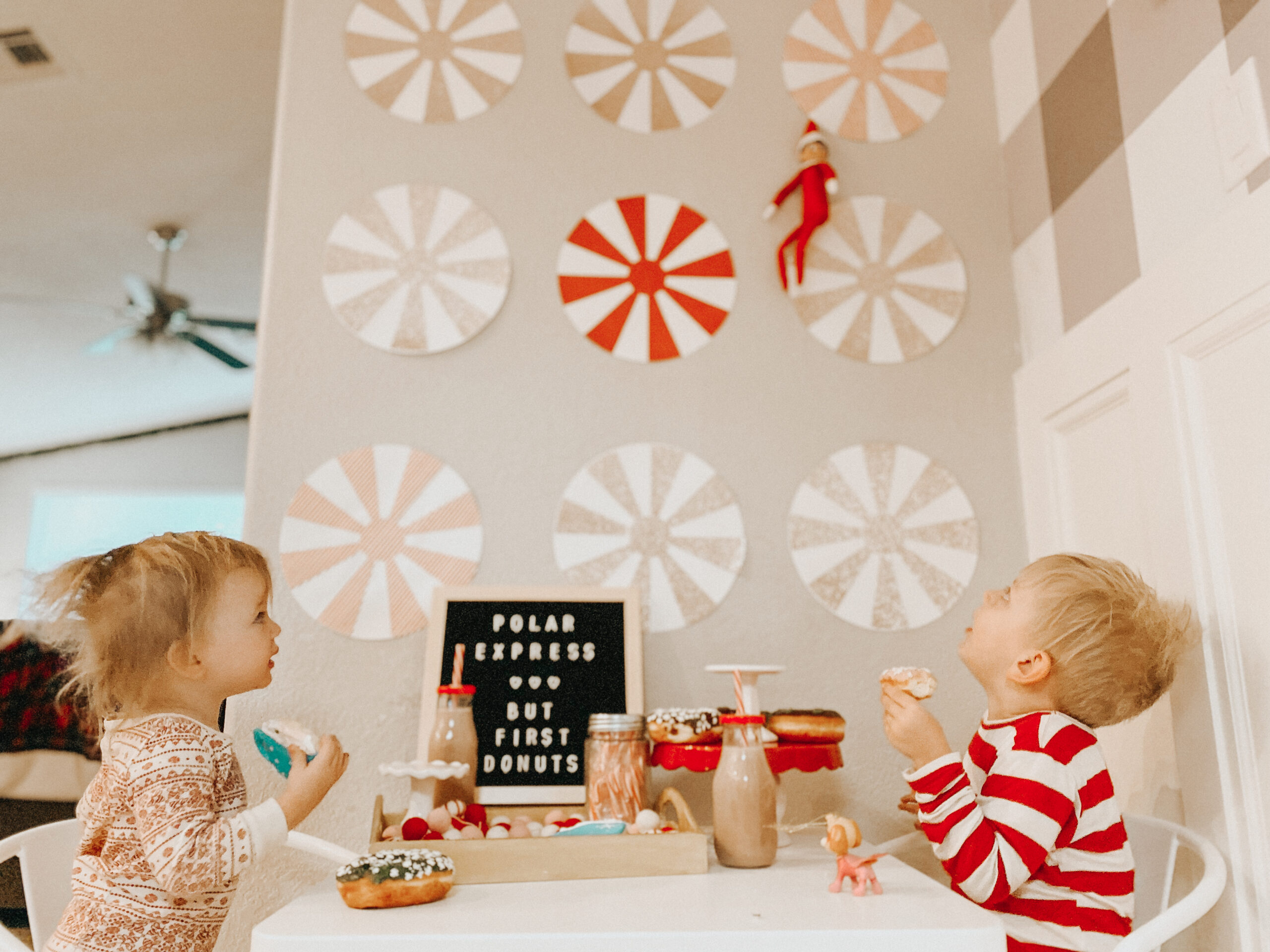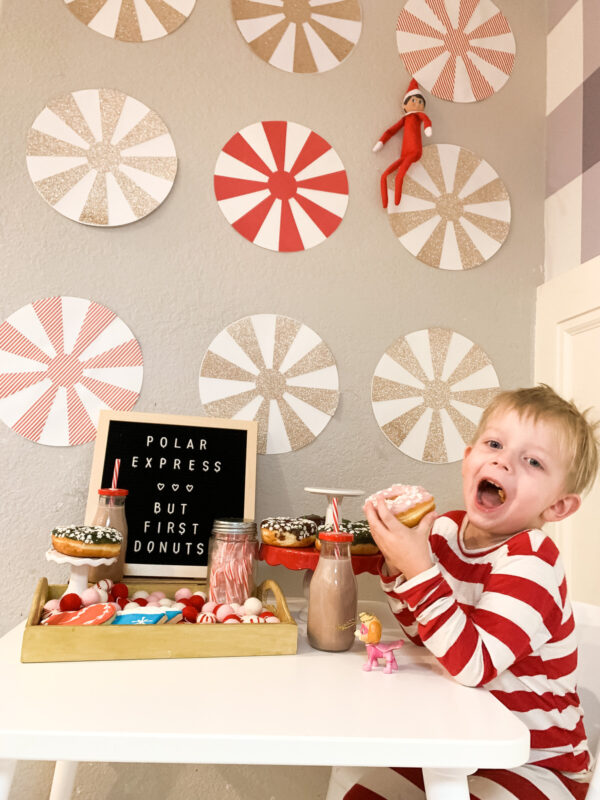 Our kids enjoyed it so much, you can make an Elf Breakfast as simple or elaborate as you'd like.
2019 Elf Breakfast Details
Giant Peppermints made with my Cricut Maker
Chocolate Milk in Cute milk bottles from the Target Dollar Spot
Holiday Cookies – Target
Festive Donuts – Dunkin' Donuts
Traditional Scout Elf hung with Command Hook + Fishing Line
Garland GlitterPartyCo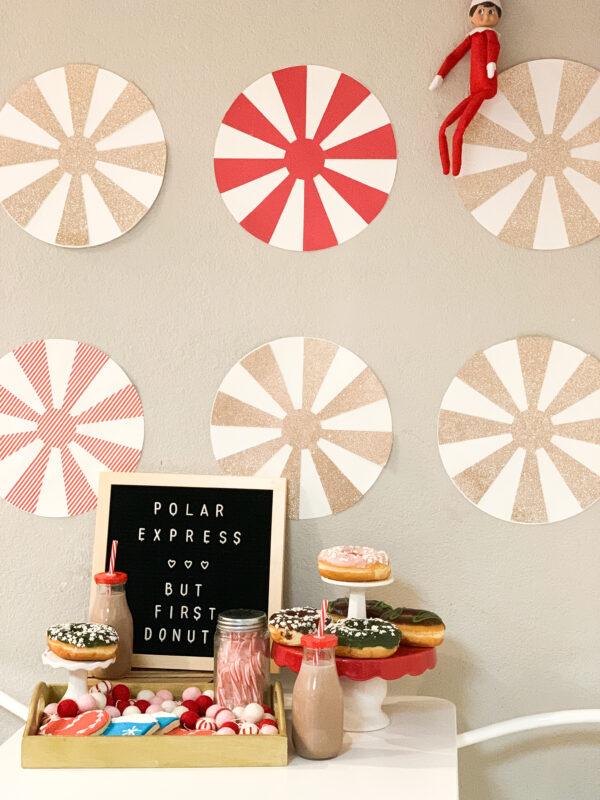 2020 Elf Breakfast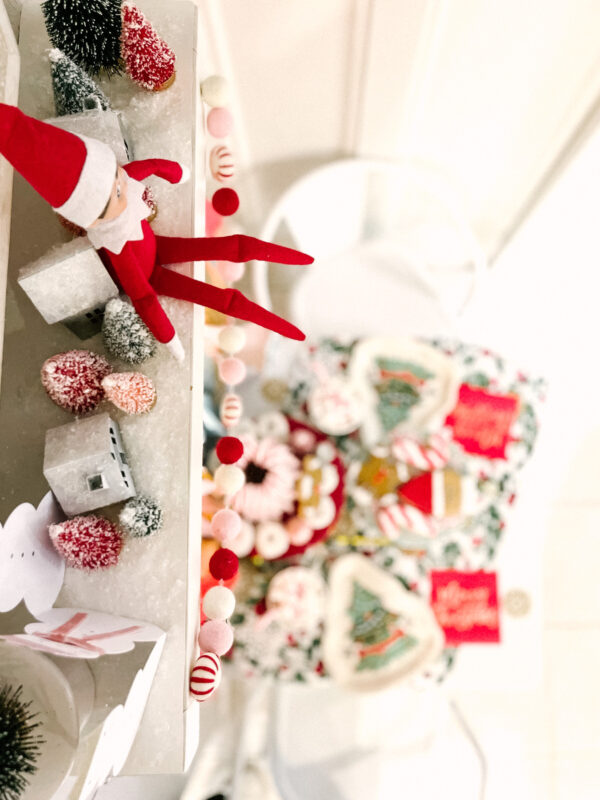 I had been dreaming up our 2nd annual Elf Breakfast for quite some time.
* Note: This Elf On the Shelf Breakfast was styled and shot in advance while my kids slept and will be re-setup on the actual Elf arrival day.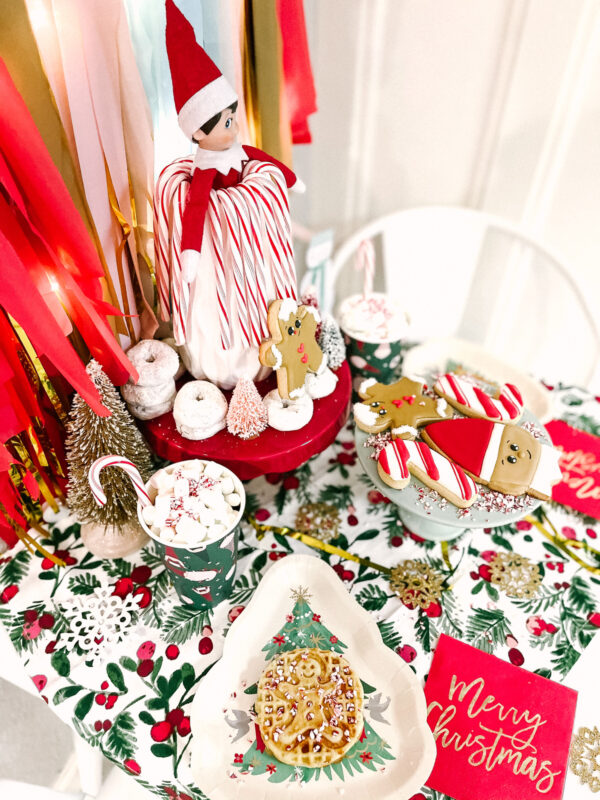 Now that Tatum is 4.5 and asking many questions I decided to take a new approach to the execution of it because if I try and make the entire breakfast a surprise I risk getting caught.
Here is how we are switching things up – The kids got a note and a treat from their Elf one week prior to the Elf's arrival letting them know when he would arrive so they could count down with excitement.
We (the kids and I) will set up a welcome breakfast for our Elf (as opposed to the elf setting up the breakfast) this way they can feel part of the Elf Breakfast and I don't risk them seeing any of the decor, or sweets ahead of time and being suspicious.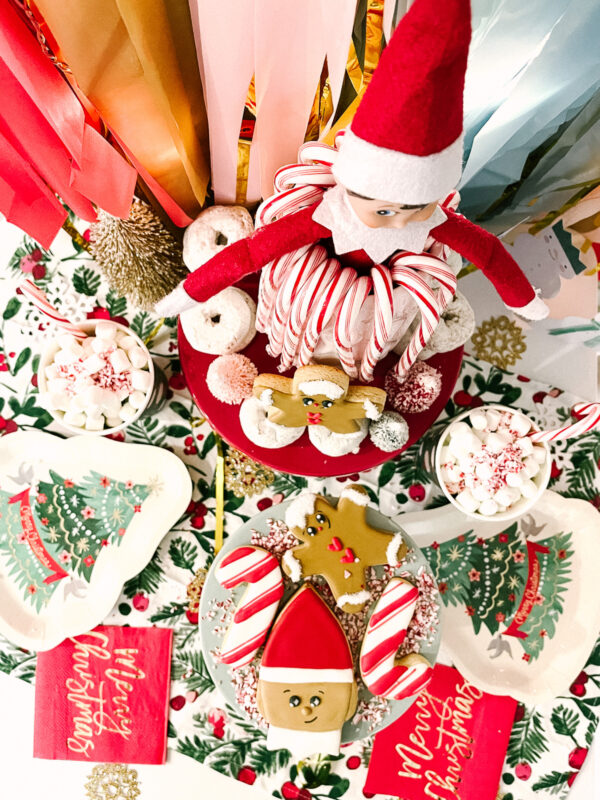 The evening before we will setup our breakfast, decorate for our Elf's big arrival. Once the kids go to bed our Elf on the Shelf, Dash will arrive and I'll set out some small gifts and treats from our Elf.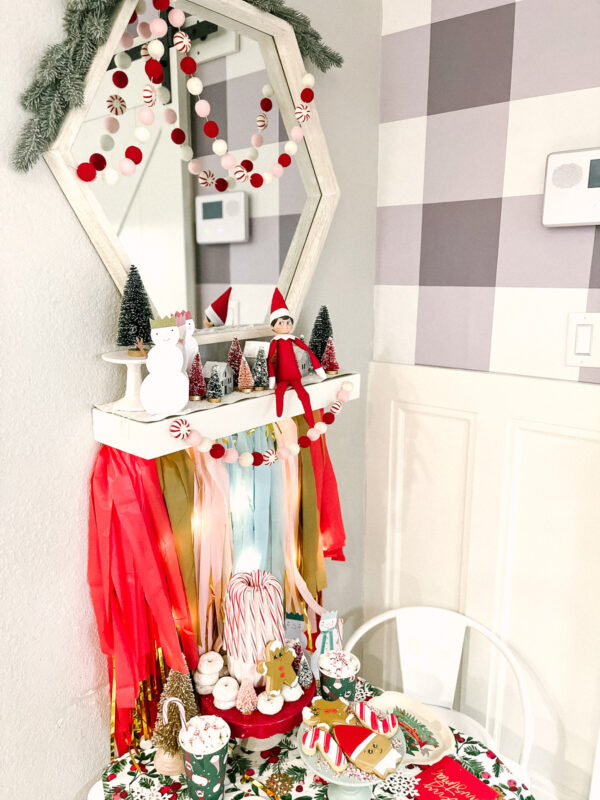 For our actual breakfast I plan to serve the gingerbread man waffles & a "candy cane parfait" – layered yogurt and strawberries to resemble a candy cane, and hot coco!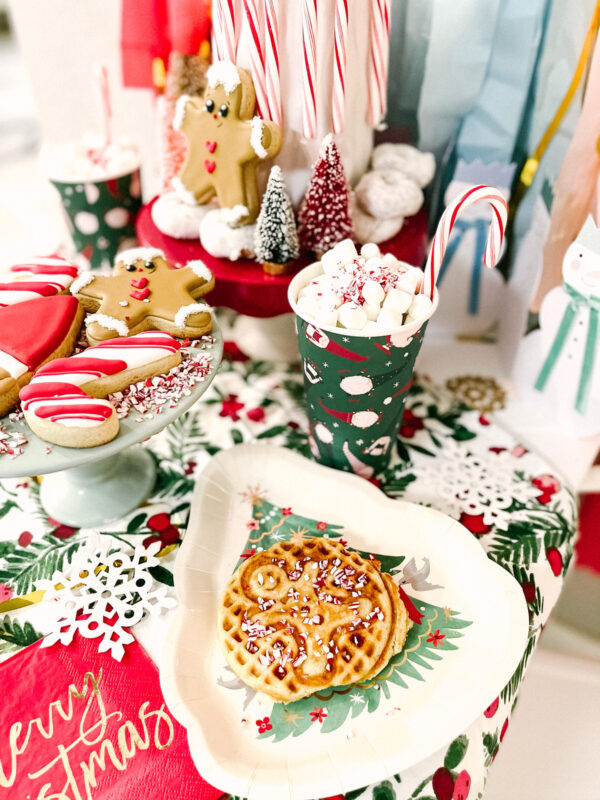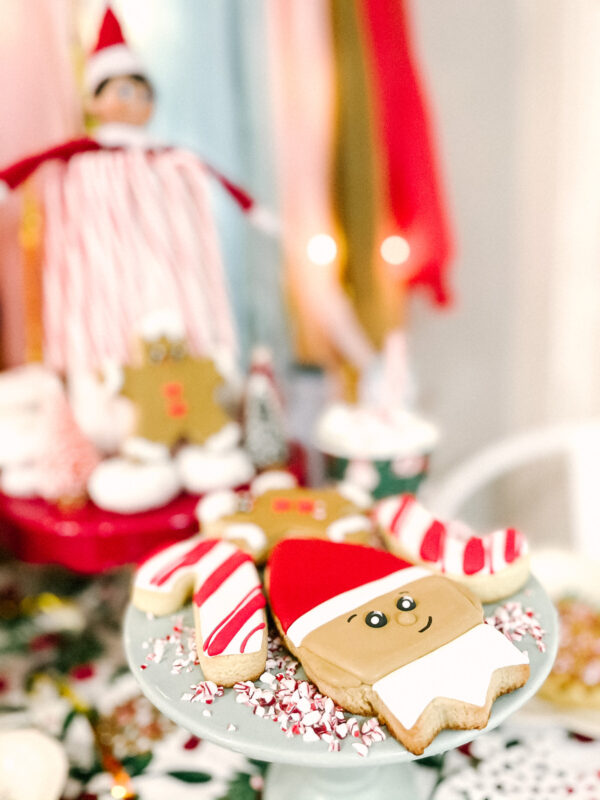 These darling custom cookies will be part of our Elf's surprise to the kids. If you're local to AZ check out Bader Bee Bakery on instagram!
2020 Elf Breakfast Details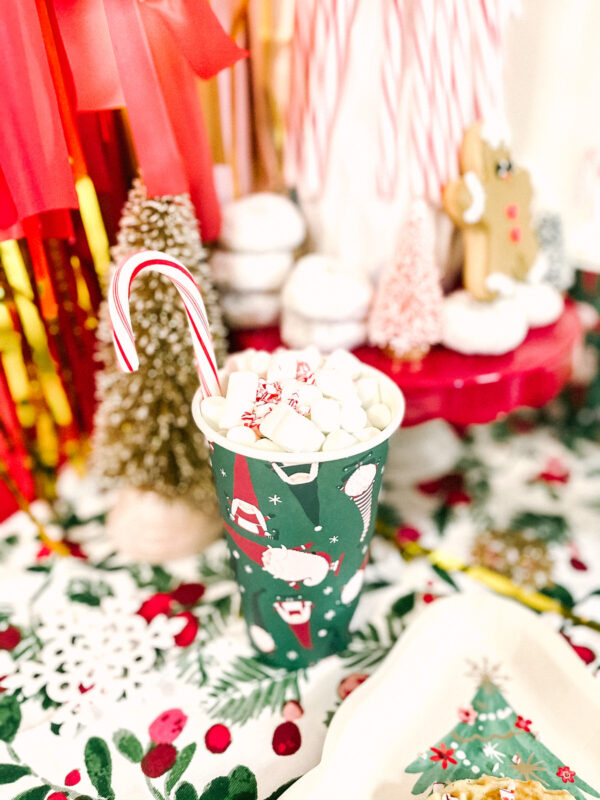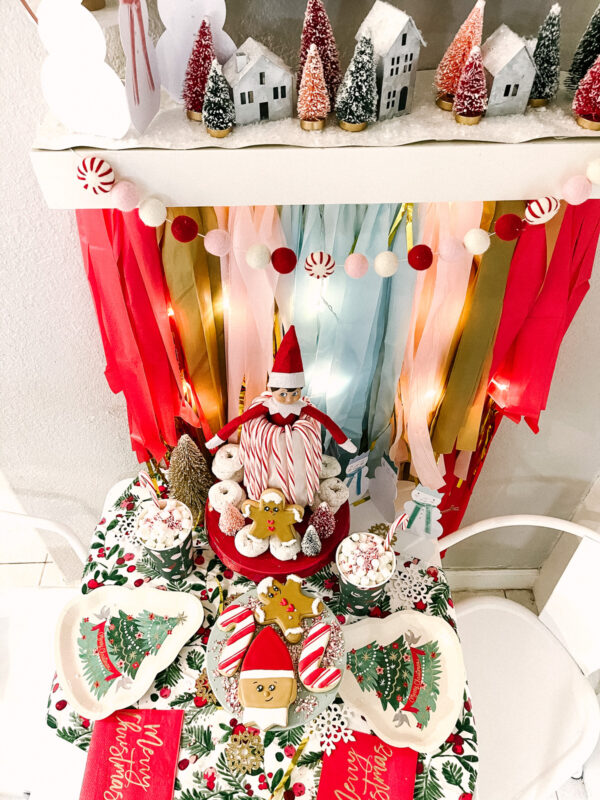 What are some of your favorite Christmas Traditions?
Did you enjoy this post? The best way you can support me is by sharing this! Pin It Below!