Inspired by my American Indian heritage I knew when we found out our little blessing was a boy that I wanted to create "Tatum's Tee Pee." Our goal was to create a space our son could enjoy for years to come, and incorporate meaningful touches through heirlooms, and DIY projects. Adding personal touches, and hand crafted elements was a must because I'm a maker by nature and it meant so much to me to create things for my sons nursery custom to us. The color scheme was pulled from the aztec bedding and coordinating changing pad cover: Navy, Mustard, Mint, White, & Grey. The Aztec bedding complimented the custom quilt my mom ordered from BB Sprouts on Etsy which became the focal point of Tatum's Nursery.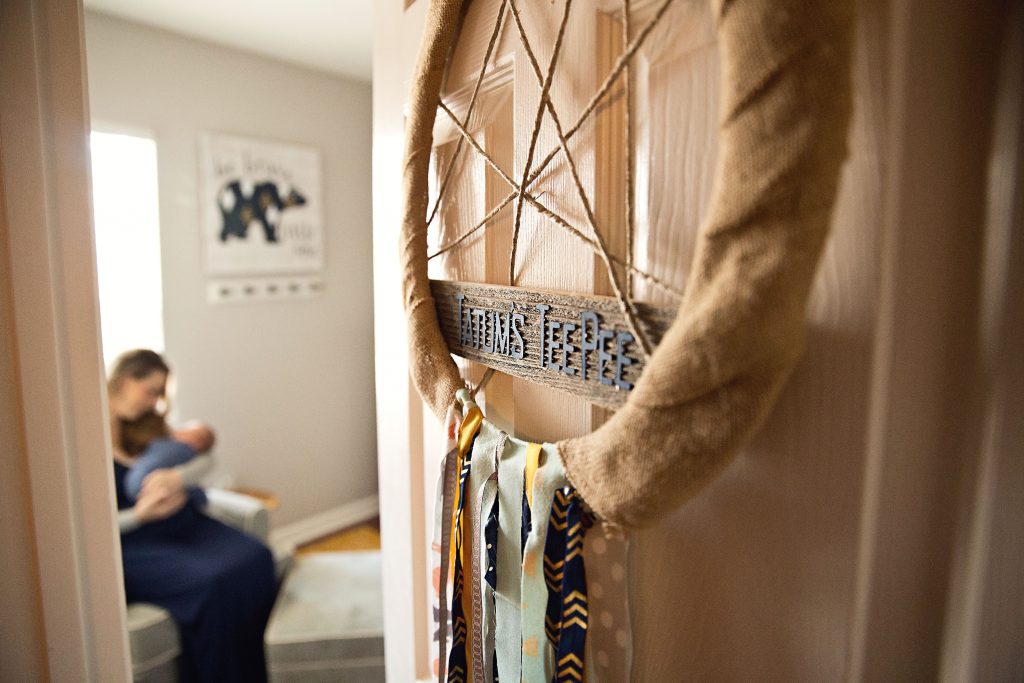 Highlights:

Rustic Wood Wall:
We used pre-distressed planks from Home Depot and a nail gun. Big shout out to my hubby Taylor and Liz's hubby Brett for knocking out this project and making my vision come to life! ( We bribed them with pizza and beer naturally )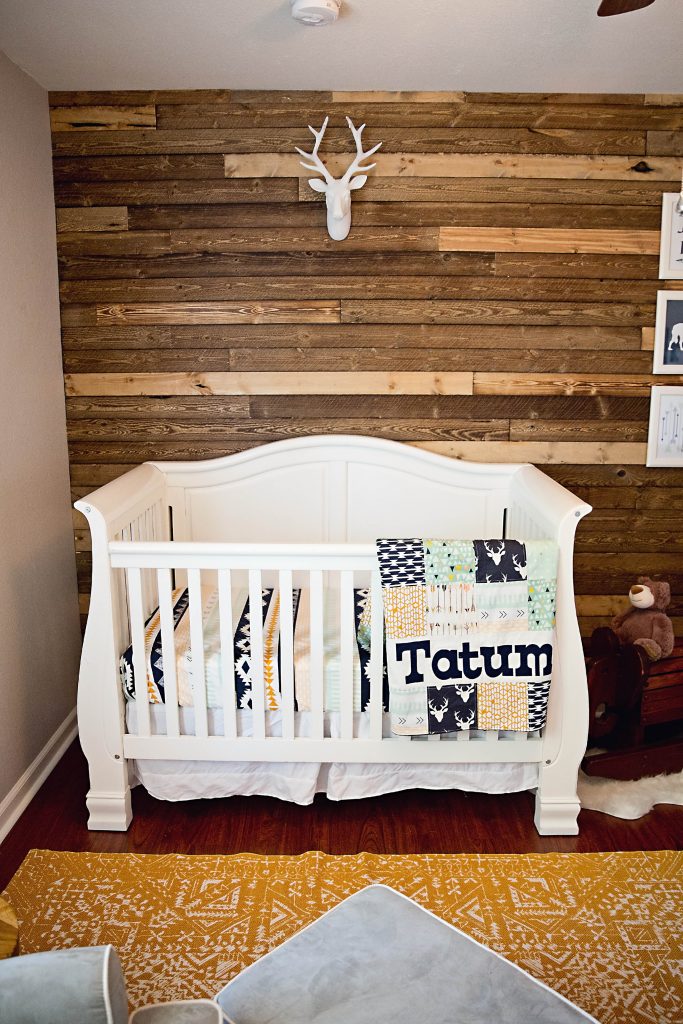 Restored Dresser/ Changing Table:
Using Annie Sloan Chalk Paint and some knobs from Hobby lobby we restored a dresser left behind from a former roommate. We love it because the drawers are handy for organizing lots of little items, and it's the perfect height to be used as a changing table. My husband created a frame for the changing pad that can be removed once he's out of diapers.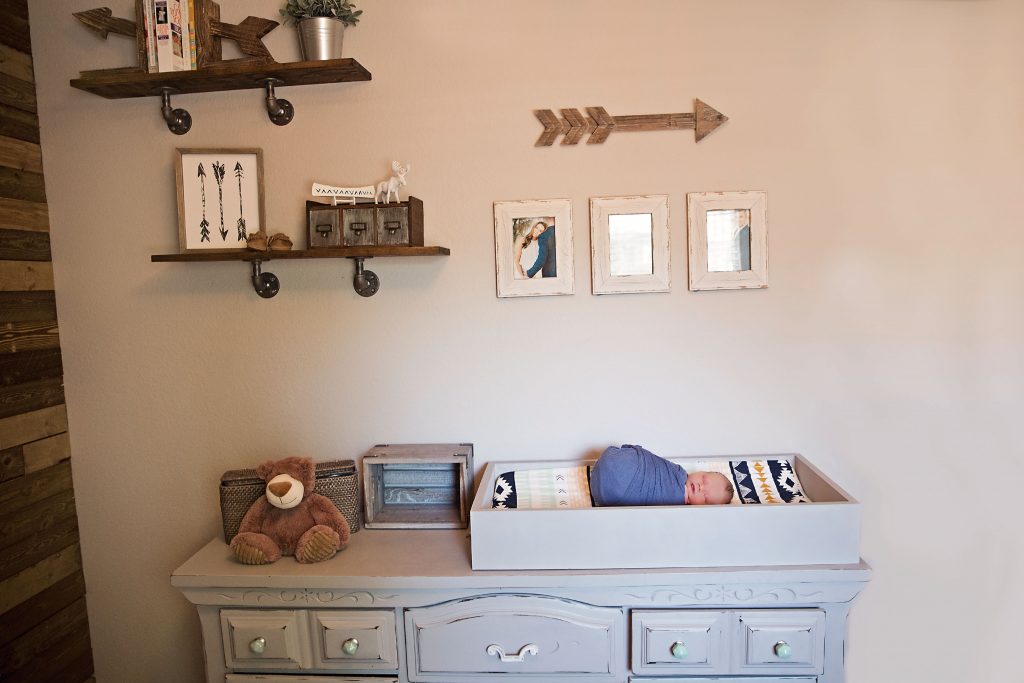 Galvanized Pipe Shelves:
My husband stained and distressed the wood for the shelves and used piping as the brackets for a more rustic feel!
A few fun items adorning the shelves are a wooden canoe from our baby shower, toy moose painted white for a more modern feel, and moccasins given to Tatum by his Grandma.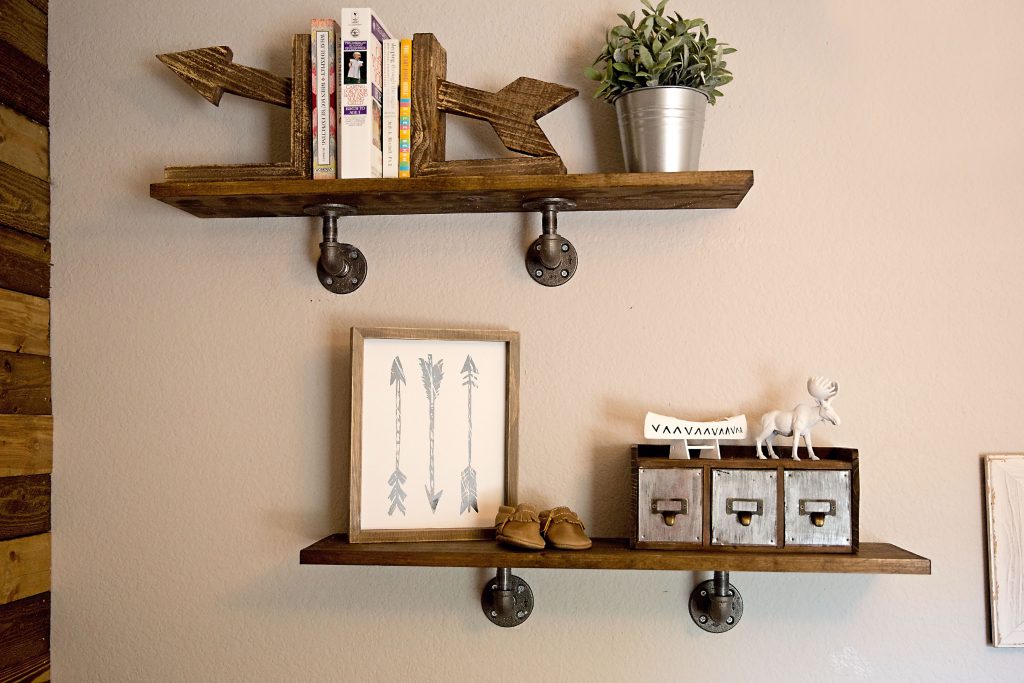 Details:
The wooden elephant rocker was made by my great grandparents and given to my mom as a baby gift for me. I look forward to the days when my son can enjoy rocking on it as much as I did!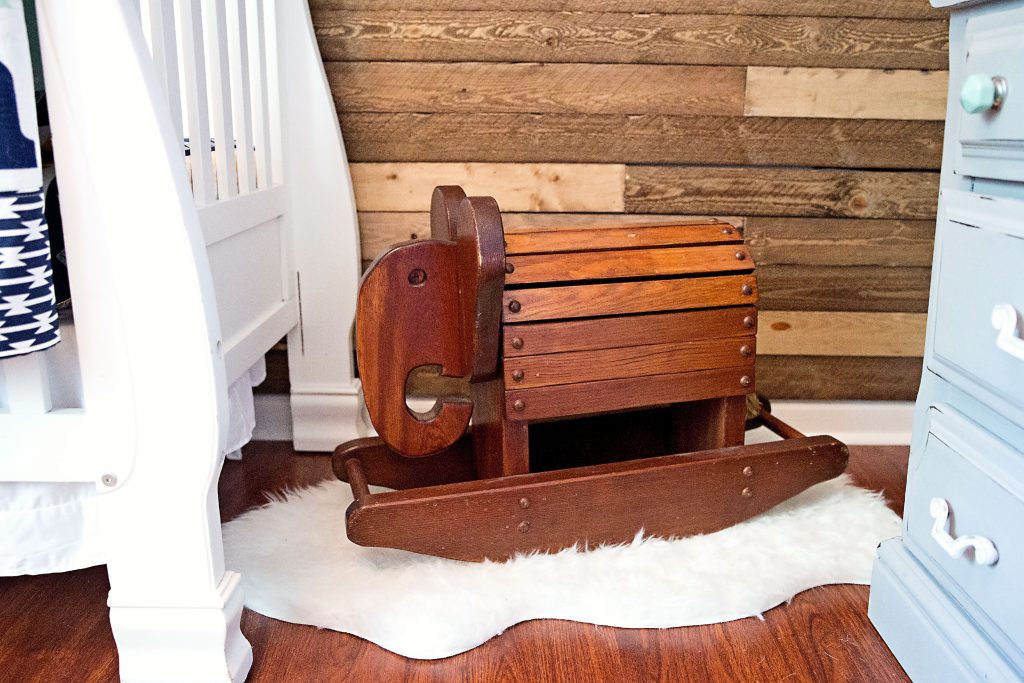 The bookshelves are spice racks from Ikea that we stained.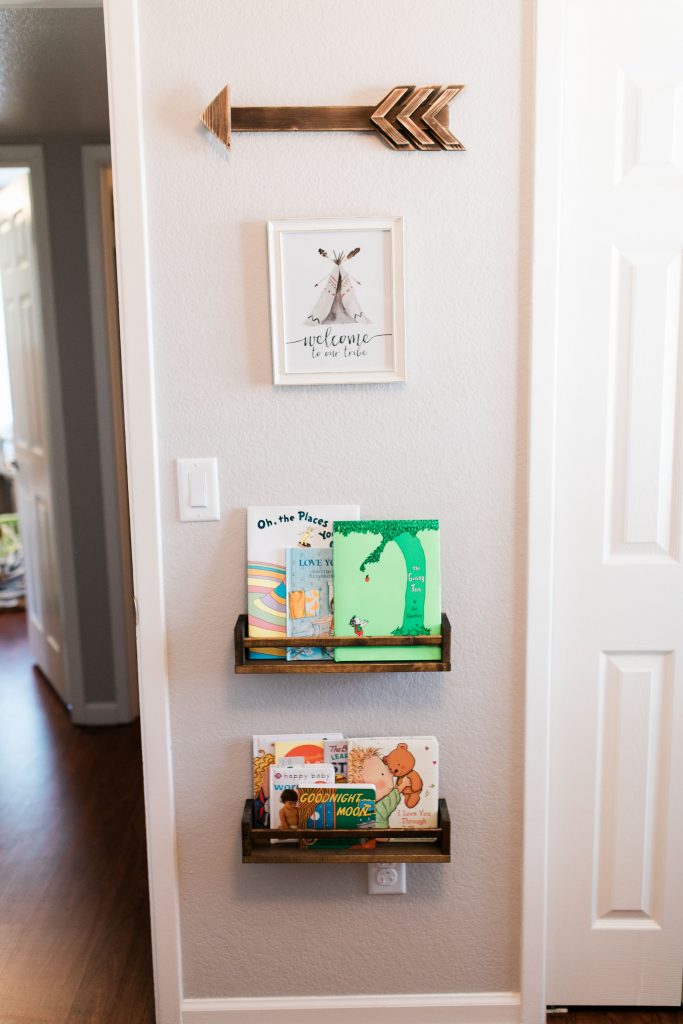 Many of the decorative details were gifted to us (Like the gorgeous mustard rug #AllTheHeartEyes Liz picked that out and gifted it to us, thank goodness because I would have never had the courage to pull the trigger on a rug!) Other details were part of the incredible Welcome to the Tribe Shower my Little sis from sorority threw me! Including the dream catcher on Tate's door, this was something from my shower that I took and swapped out the lettering and ribbons to compliment his room, he loves playing with those ribbons as we walk in and out of his room.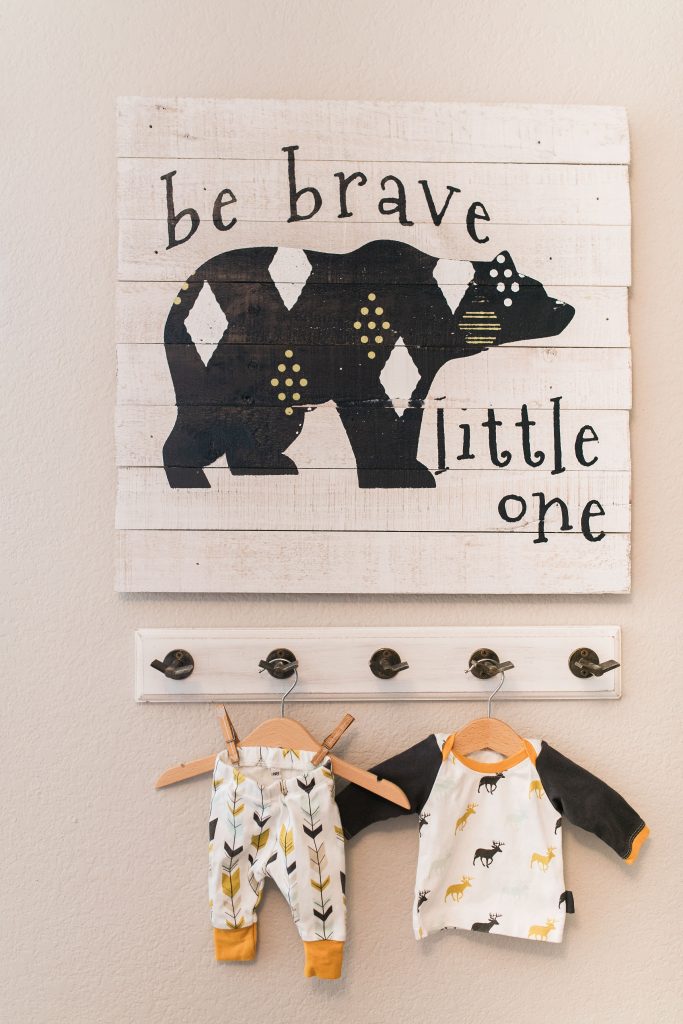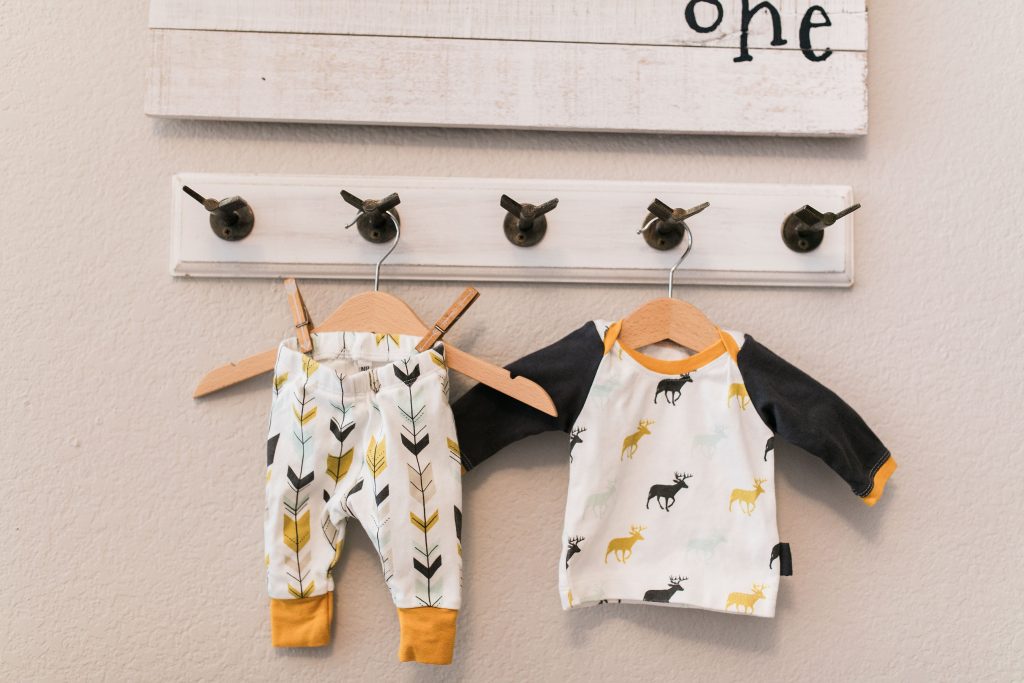 I must confess this blog has been sitting as a draft for well over a year (mom life isnt for the faint of heart yo!) BUT now that my SONshine is 15 months I can say this room is in it for the long haul, I haven't once gotten bored of it, I still to this day admire the details we so carefully chose before we even knew this tiny human who would rock our world. And while my heart isn't even close to being ready to think about this, I truly feel this room will transition into a "big boy room" seamlessly.
I want to know, what inspired your nursery décor? What elements were your favorite, and what aspects did you DIY!?
[vc_row][vc_column width='1/2′]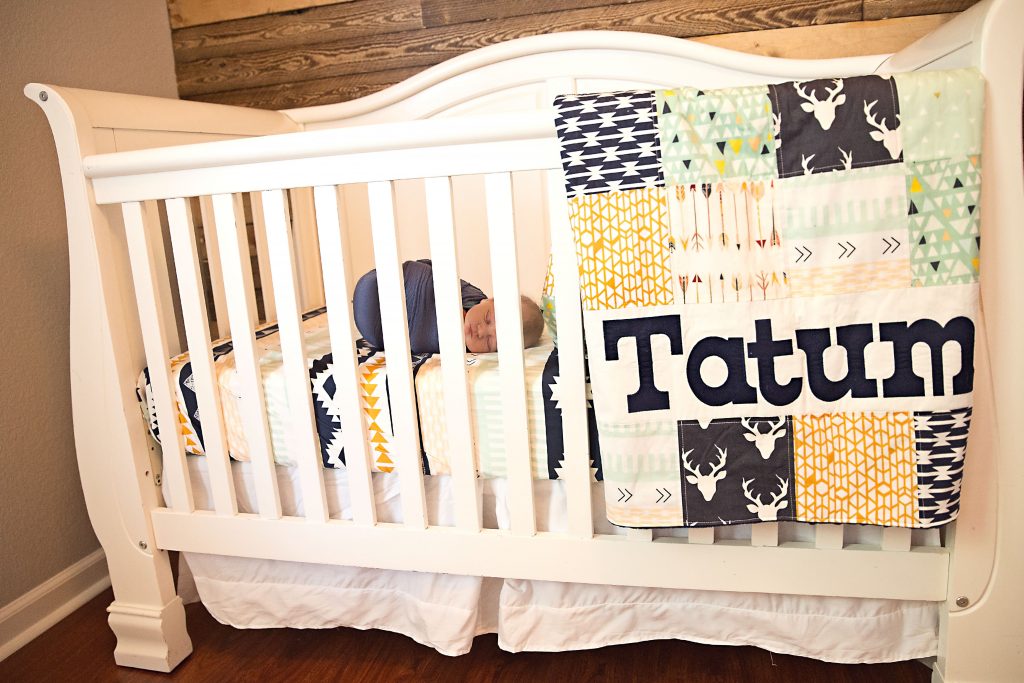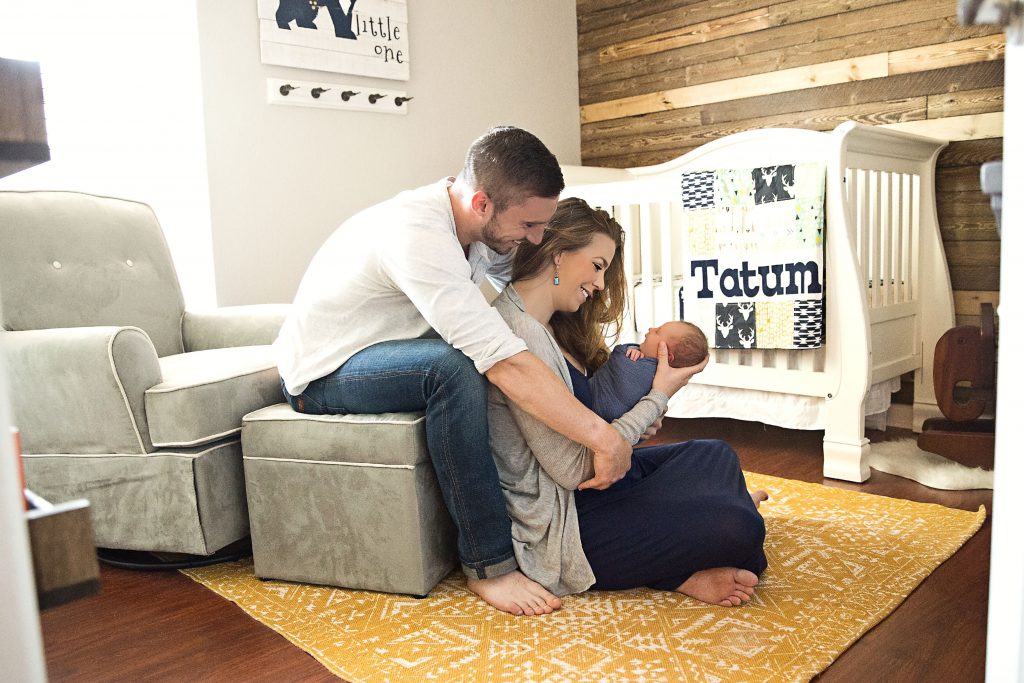 [/vc_column][vc_column width='1/2′]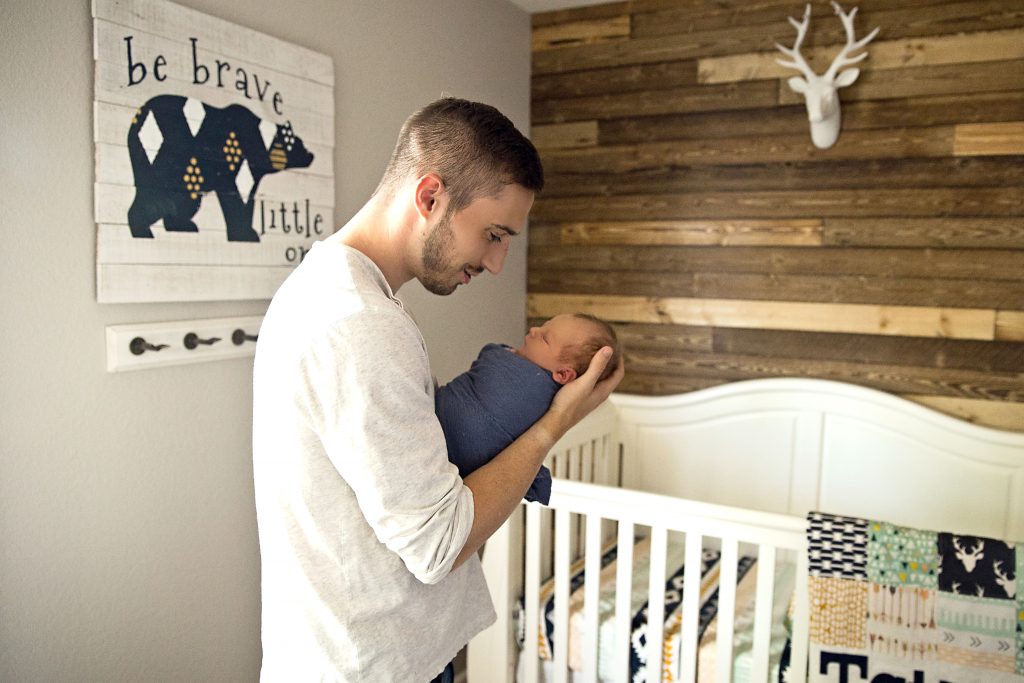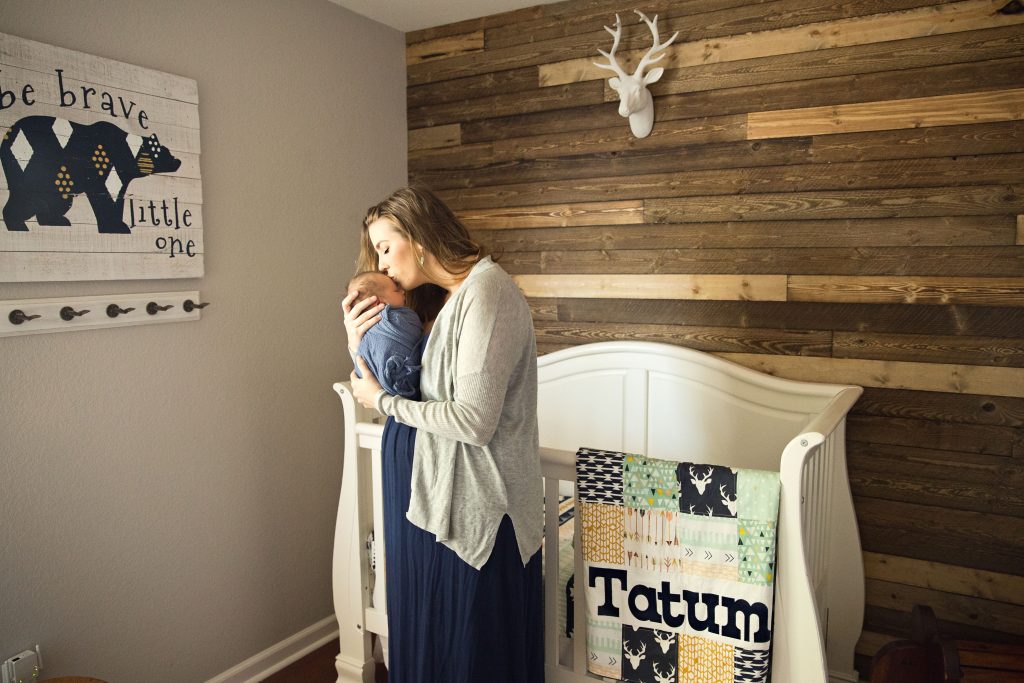 [/vc_column][/vc_row]
PC: Madison Leigh Photography
PC: Cacie Carroll Photography