Your Love is Wild For Me: Foster Care Shower
"I believe the choice to become a mother is the choice to become one of the greatest spiritual teachers there is." – Oprah
Often we are celebrating the pregnancies of our closest friends, and the miracle of life they are creating. Our society has many, many traditions centered around celebrating a woman as she embarks on motherhood ( in the way of becoming pregnant and giving birth) and with the digital age and idea sharing through social media this exciting chapter now has many milestones to be acknowledged and celebrated along the way.
From a pregnancy announcement to a gender reveal, baby shower, maternity photos, the list goes on.
But how about those mothers ( and fathers ) who are choosing to build their families through adoption and/or foster care? Do we give them the same fanfare we give parents who are growing their family through biological children?… I'm pretty certain the answer is no. If you're hosting a foster shower or adoption shower and you're looking for some inspiration and encouragement you came to the right place.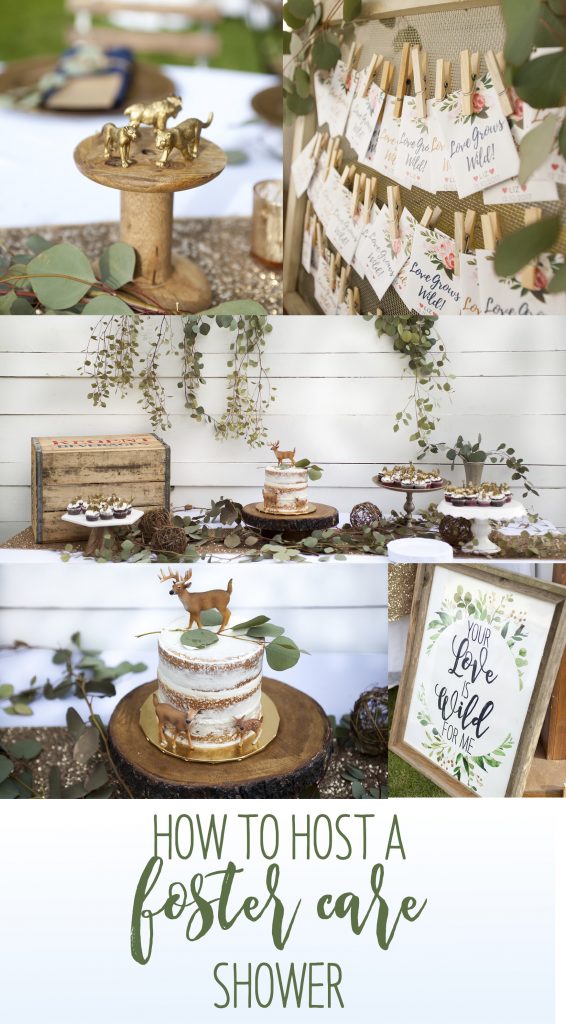 Adoption and foster care isn't something I know too much about, I certainly don't know all the lingo, ins and outs, etc. However when my best friend of 12 years told me her and her husband were going to begin the foster care process with the goal of eventually growing their family through adoption, I was #1 ) Thrilled to see this longtime dream taking shape into something real, tangible, and on the horizon, and #2) kind of surprised with the lack of content out there for celebrations surrounding this type of parenting.
Anywho, this post isnt trying to single-handedly change that second point. However I do hope collectively celebrations like foster parent showers begin to trend, and that in our efforts to shower and celebrate our dear friend Liz as she embarks on her motherhood journey that someone else might find some inspiration when searching for ways to celebrate someone they love growing their family through foster care and adoption.
For as long as I can remember Liz has had adoption on her heart, and it has always been her plan A for starting a family ( even prior to meeting her hubby ) so needless to say when she and Brett met and I found out he had that same heart for adoption, I knew he was the one for her ( even though he remained in the friend zone for quite some time haha. That's a whole other story )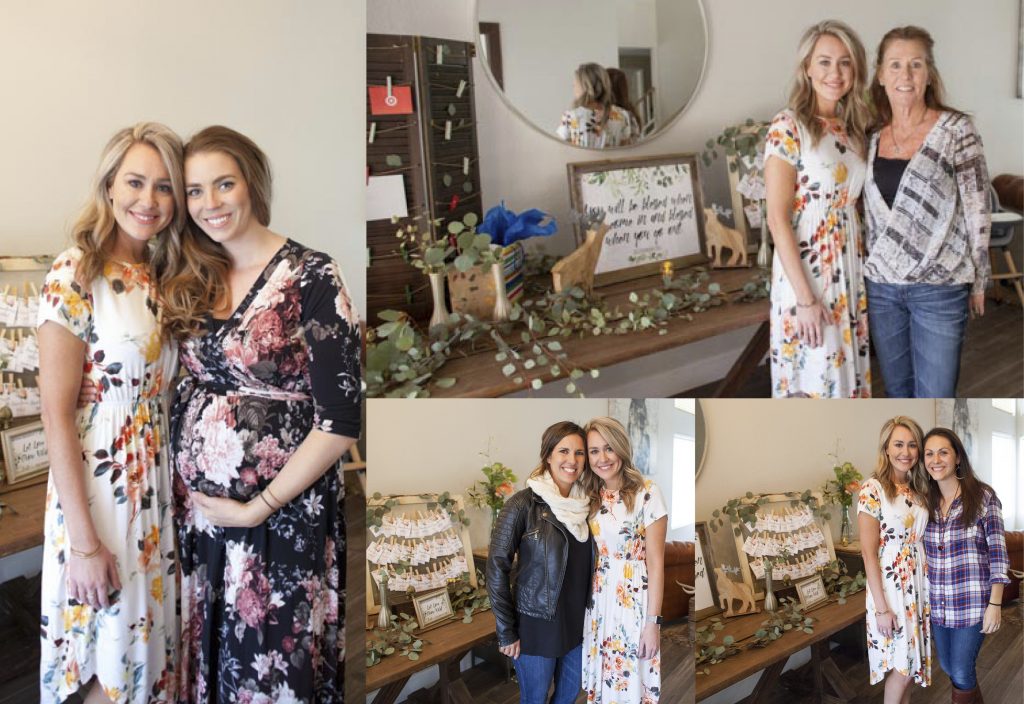 There are many things I admire about Liz ( heck shes my best friend for a reason ) but one of the biggest things is how sure of herself, and her decisions she is. While we've made plenty of stupid decisions at a young age together, she has always been wise beyond her years and for sure the most mature out of all of our peers, even at age 18.
The week her and Brett are celebrating a big milestone in their foster care journey, as they just got the official news that they are licensed to be foster parents.
While they were in this long, and tedious process of obtaining their license myself and Liz's closest friends want to celebrate her journey into motherhood.
Below are the details from Liz's Foster Care Shower. When dreaming up this shower I knew I wanted to pull inspiration from the nursery/bedroom theme Liz had been carefully and purposefully been designing.
Your Love Is Wild For Me
When hosting this shower a few things I wanted to keep in mind aside from tailoring the decor and event in general to Liz's style, and personality, was being aware that this needed to be intentionally different than most baby showers as the journey is different.

Two big things to consider when planning a foster care shower:

1) You won't know the age, gender, or the number of children this family may be blessed with. A traditional registry/ traditional "baby shower" gifts probably won't be useful until the family knows more details about the children who will be welcomed into their home.

How we navigated this: We requested guests to bring gift cards instead of gifts. Many times foster parents receive a call that a child needs placement with little to no notice.
Having gift cards on hand is super helpful to be able to run out and buy what you need as far as clothing, toys, and gear goes as you need it. This also meant we didn't reserve a block of time in the party for the mama-to-be to open gifts. Instead, we just enjoyed extra time mingling with one another.

* Note: We did want her to have some presents so her bridesmaids each took a week leading up to this and mailed her a gift more centered around her becoming a mom than necessities for a baby/ child. Our hope is this was a way to celebrate this amazing new role she'll be taking on soon!

2) Most "baby shower" games and activities were not relevant or applicable to this event ( Also Liz isnt big on games, especially if it requires her being the center of attention, so we were sensitive to this when planning. I recommend always feeling out the guest(s) of honor prior to planning )

* Instead we had a "Words of affirmation/prayer card" at each place setting. Liz has an innate ability to know just the right words to say to encourage those she cares about (it's truly one of her superpowers) so inviting her friends to return that gift was something really special. Hopefully, during the inevitable up's and down's this process will take them on having some words of encouragement, and thoughtfully written prayers will give them strength.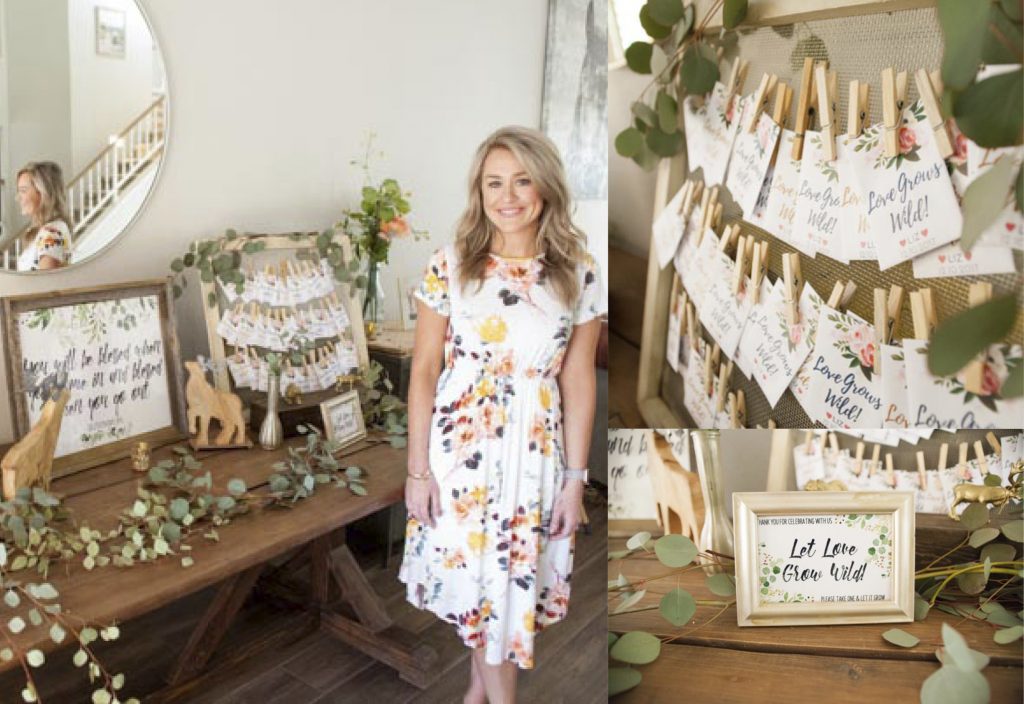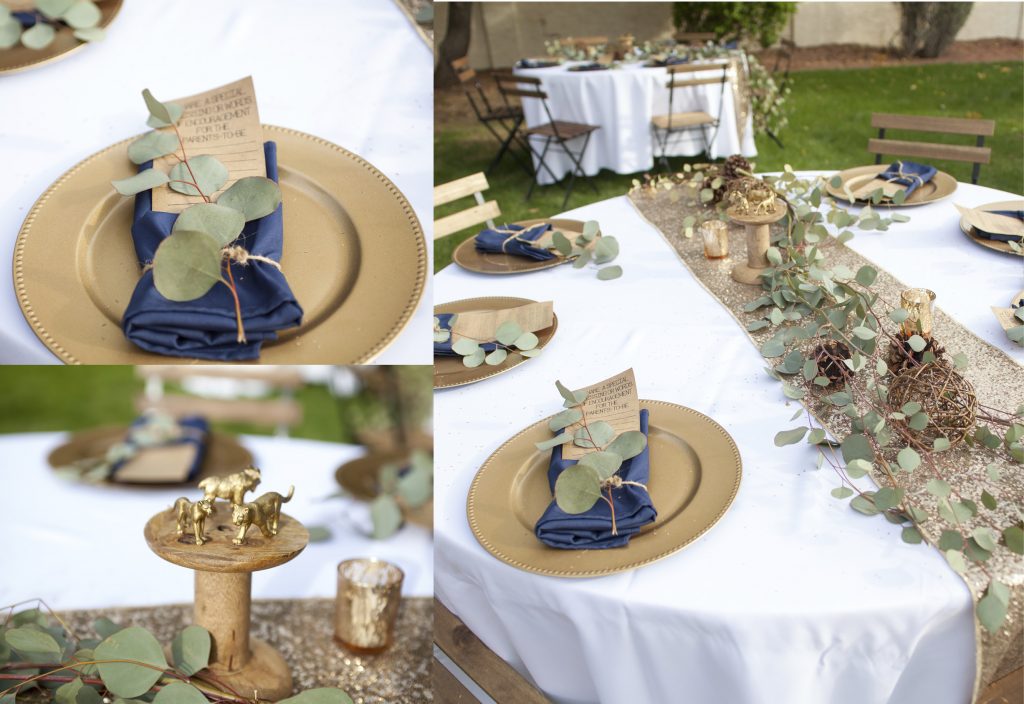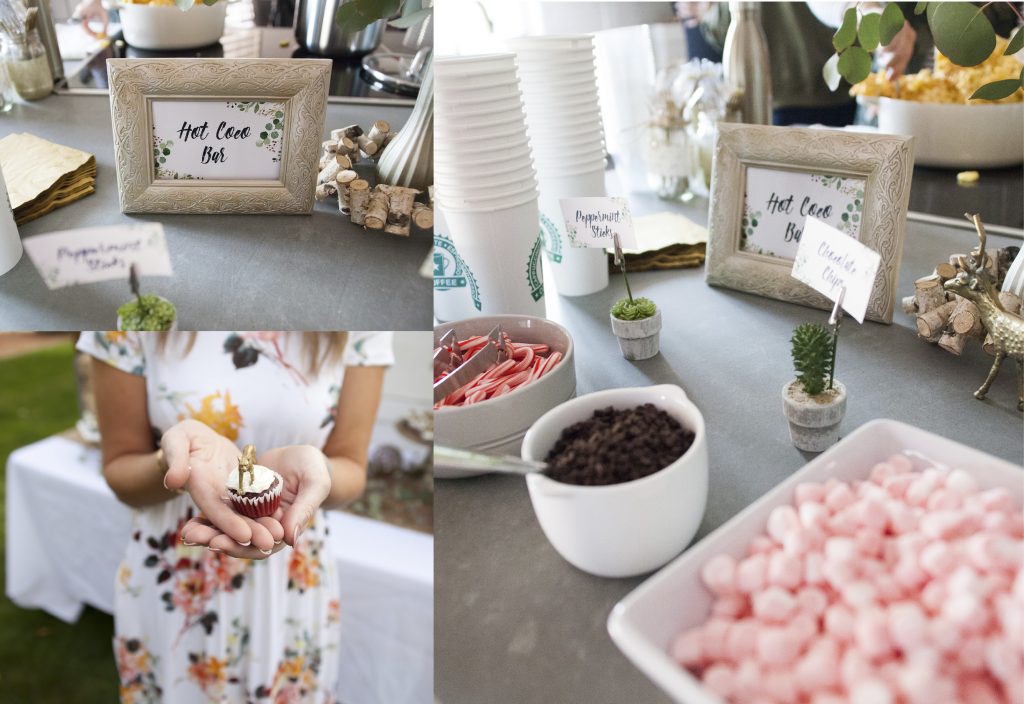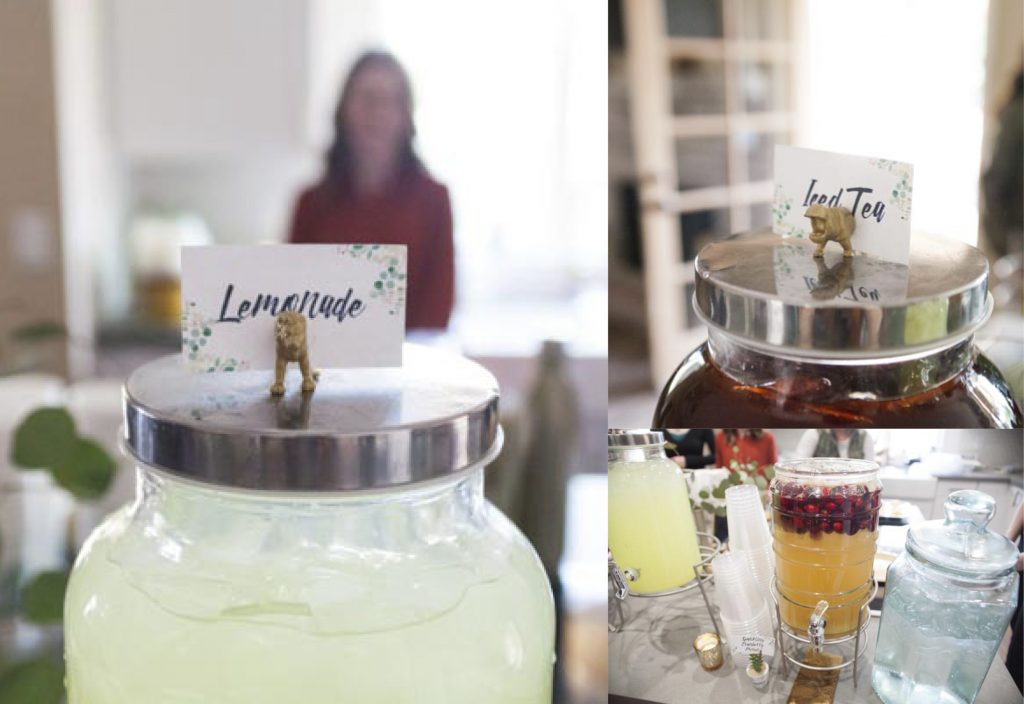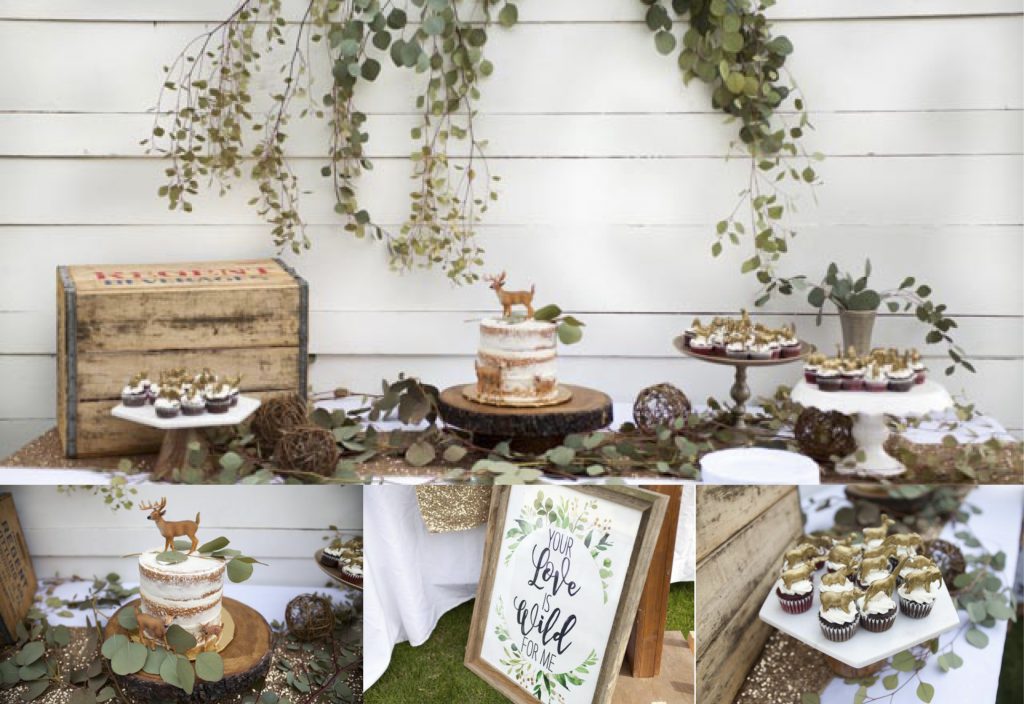 Take a look at their foster care announcement with some nursery sneak peeks here
Colors: Olive, Navy Gold
Notable details: Fresh Eucalyptus, Wild Animals
Drinks: Hot Coco Bar ( This was perfect for a December shower!) Lemonade, and Iced Tea ( Liz's faves ) Sparkling cranberry punch
Menu: Buffalo Mac n Cheese Cups ( my mouth is watering thinking of these ) Caprese Pasta Salad Cups, Wild greens pomegranate pear salad
Dessert: Naked Lemon Cake, Mini cupcakes in Chocolate & Red Velvet by Cake Junkie
Rentals: Chairs by Dang! Fine Rentals
Decor, Event Design, Graphics: Shiki
Favors: Wild Flower Seeds by PlainJane2424
A huge thank you to my co-hosts Noelle & Nikki
Are you a foster or adoptive parent? We would love to hear how your support system celebrated you throught this journey!
Have you planned an adoption or foster care shower? We would love to hear your ideas as well!