Kennedy and I have made it to 18 months of nursing and I'm enthusiastically celebrating this significant milestone! My daughter is the perfect blend of sweet and sass and I'm so honored to have a front row seat to watching her conquer the world. One thing I've loved over the course of the last 18 months, is no matter how independent she is, no matter how many times I've felt like she's growing up too fast because she wants to do what brother does, those moments, the ones where I'm nursing her, are tender and sweet, and she's my baby again.

I pray that no matter how high her dreams take her that she always knows her mama is right there ready to cheer her on and comfort her. Soon I'll blink and I'll be writing about her 18th birthday and my mama heart just can't go there so let's dive into celebrating mamas and babies on their breastfeeding journey!


Anyone who has nursed a baby, for any amount of time, knows that it's quite an accomplishment. If you're expecting or you're in the thick of it nursing a newborn,
Check out my tips for surviving nursing a newborn. Setting myself up for success with nursing is 3 fold and I outline most of those tips in that blog, but here's a quick recap.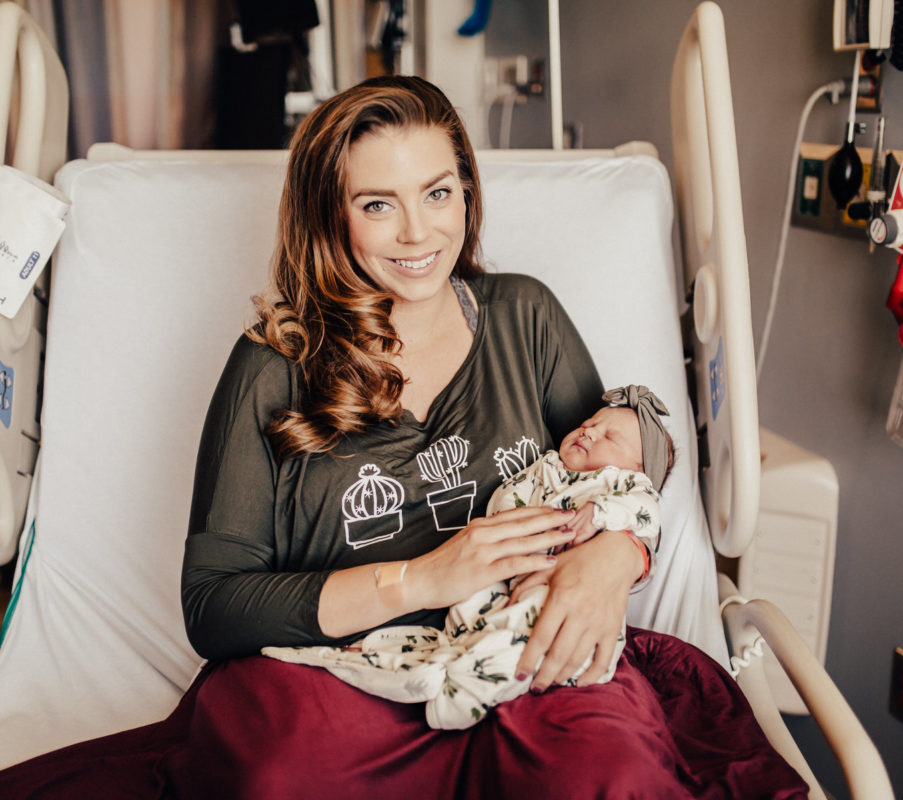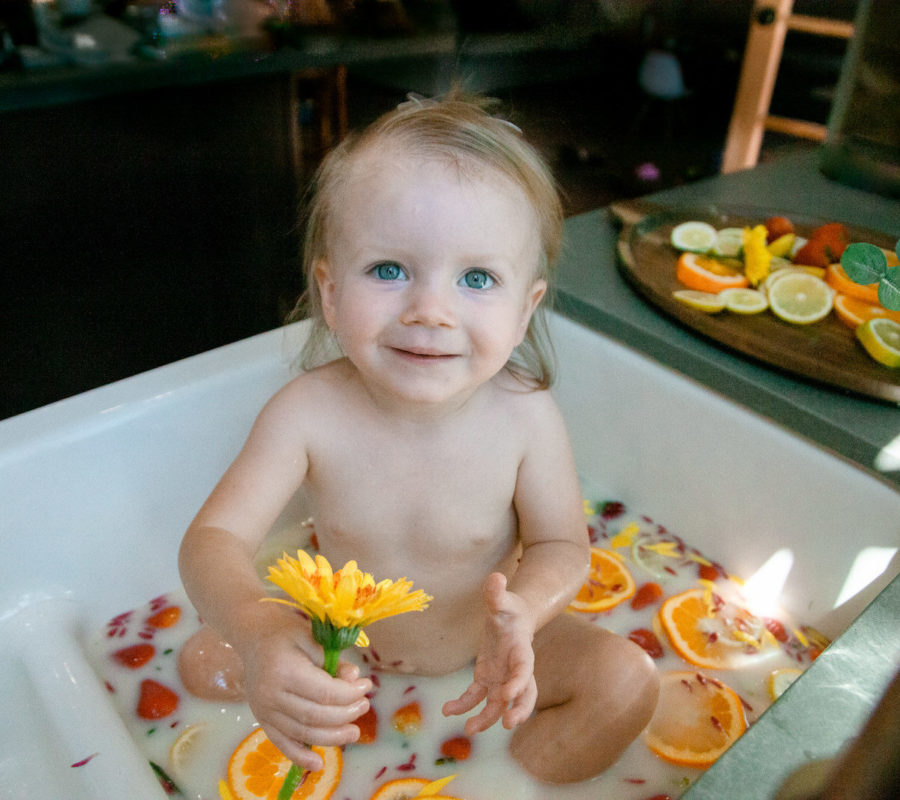 Setting yourself up for nursing success
Mindset – This is huge. I set goals for myself outlining how I wanted my breastfeeding journey to be with my kids, but I also gave myself so much grace. I set those goals with the understanding that I would try my BEST but every mom and baby are unique and sometimes nursing or long term nursing just doesn't work out, and that is OK!
Support System – Surrounding yourself with people who support your goals, simple things like my husband knowing he was incharge of keeping me hydrated + having snacks handy in those first few weeks was major. Also texting your mom, friends, or joining a mom group on facebook or in real life. I also went to a nursing support group and met with a Lactation consultant with my second child and I am so thankful I was open to accepting help (I'm an Enneagram 8 so being vulnerable is really hard)
Mama must-haves for surviving nursing are all outlined in that previous post so I'll just give an analogy for why its important to prepare to succeed. Back when I was training for pageants and I had to work out at the crack of dawn, the chances of me doing that and doing it well were SO much higher if I prepped the night before, having my clothes laid out and my bag packed made it harder to say no and give up because I was already set up to rock. Nursing is challenging but if you prepare ahead of time to have the tools and resources you need to succeed you'll be in a better spot.
---
It's been said that exclusively breastfeeding a baby for one year is approx 1,800 hours…wow talk about dedication. I nursed my son for 18 months and this post is to celebrate making it to my goal of nursing my daughter for 18 months!

I am going to let Kennedy self wean, but hitting this goal is something I am very proud of. Often when we become mothers we feel like we lose a bit of ourselves or we are accomplishing things that the "outside world" doesn't give accolades for. Whether you made it 2 years or 2 months, I'm here to say mama, celebrate that goal!

In brainstorming ways I could commemorate our nursing journey I came up with three meaningful ways to celebrate your nursing journey. (Obviously, there are so many ways to celebrate & I hope you find something that resonates with you!)

3 Meaningful Ways to celebrate your breastfeeding journey:
Breastmilk Jewelry
I was blown away when I saw how special some of these pieces are, (if my husband is reading this I saved some frozen breastmilk in case you want to gift this to me haha) I love the idea of something tangible to remind you of all of your hard work and dedication while breastfeeding but also to signify that beautiful bond between you and your baby. I love the work of The Milky Way Breastmilk jewelry – she makes pieces that are timeless and I could see myself wearing forever.
A Nursing Photoshoot
If you know me than you know that photos are my love language. I come from a family of photographers, even my great grandmother was a photographer so it runs deep. Having a photographer do a mini session of just you and your baby nursing will be something you cherish forever.
I've seen gorgeous shots that are in a scenic landscape and shoots in the baby's nursery capturing where a lot of your nursing has/will be done. Both are so special!
Thank you to my dear friend Stephanie for sharing these beautiful photos with me! Next baby, I am totally doing this!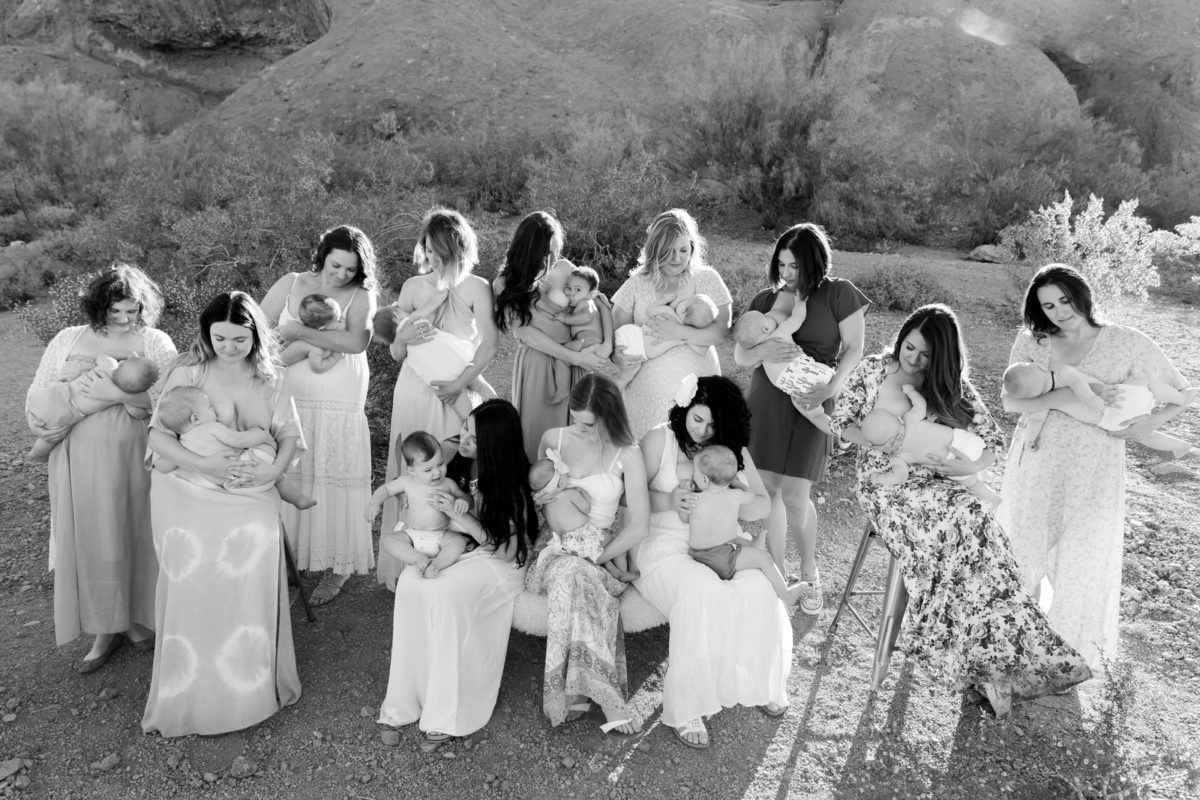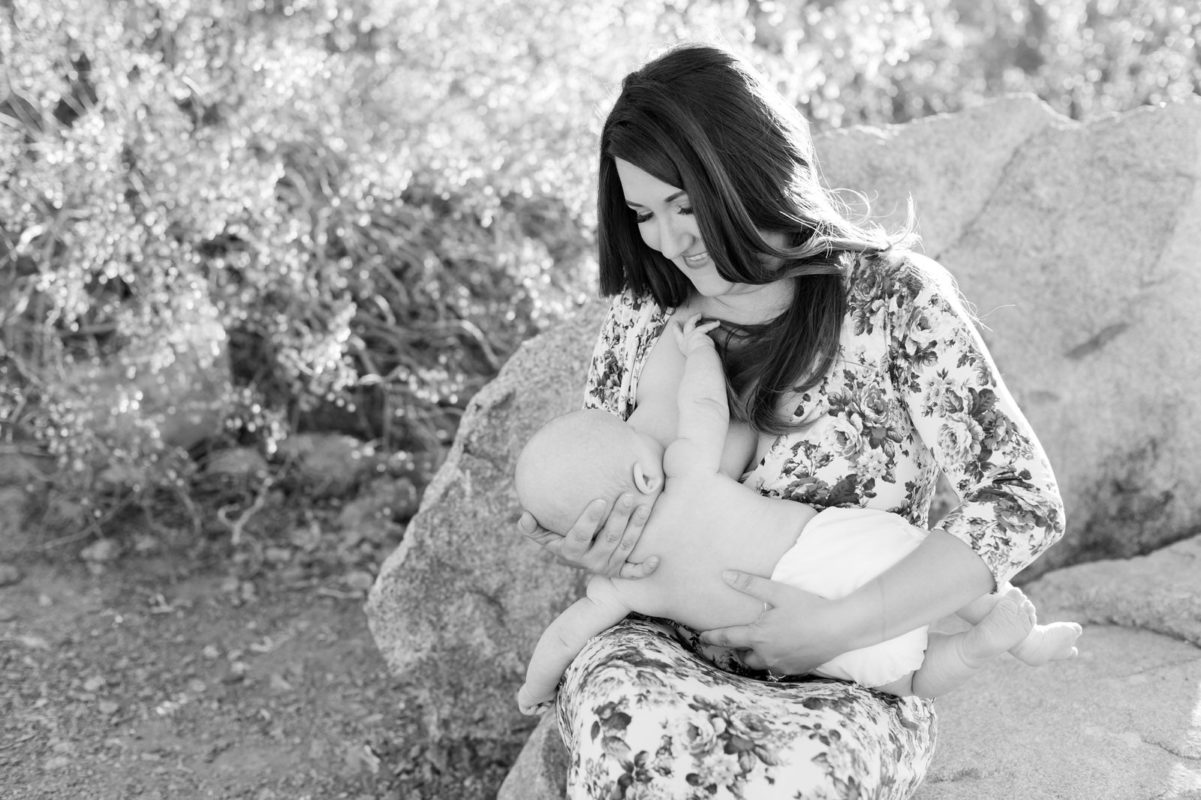 Milk Bath
I decided to go with a milk bath! I had been wanting to do a milk bath photoshoot of Kennedy for a while and once I researched and found out that you can use expired frozen breastmilk I was in. These special photos will forever be some of my favorites of my sweet girl. We got to use up the rest of my freezer stash (minus what I am saving for that jewelry) and capture my gorgeous girl having a blast.
+ Plus there are endless benefits to using the breastmilk on the skin, it can clear up eczema, diaper rash, acne, bug bites, cradle cap and more.
Pumping mamas
I see you!! I have had many friends who have exclusively pumped for their babies. Dang can we get a standing ovation for these bad ass mamas? A huge reason I included idea 1 and 3 are because these work for pumping mamas too!

Do you have a special way that you celebrated your nursing journey? Drop them in the comments below I would love to hear them!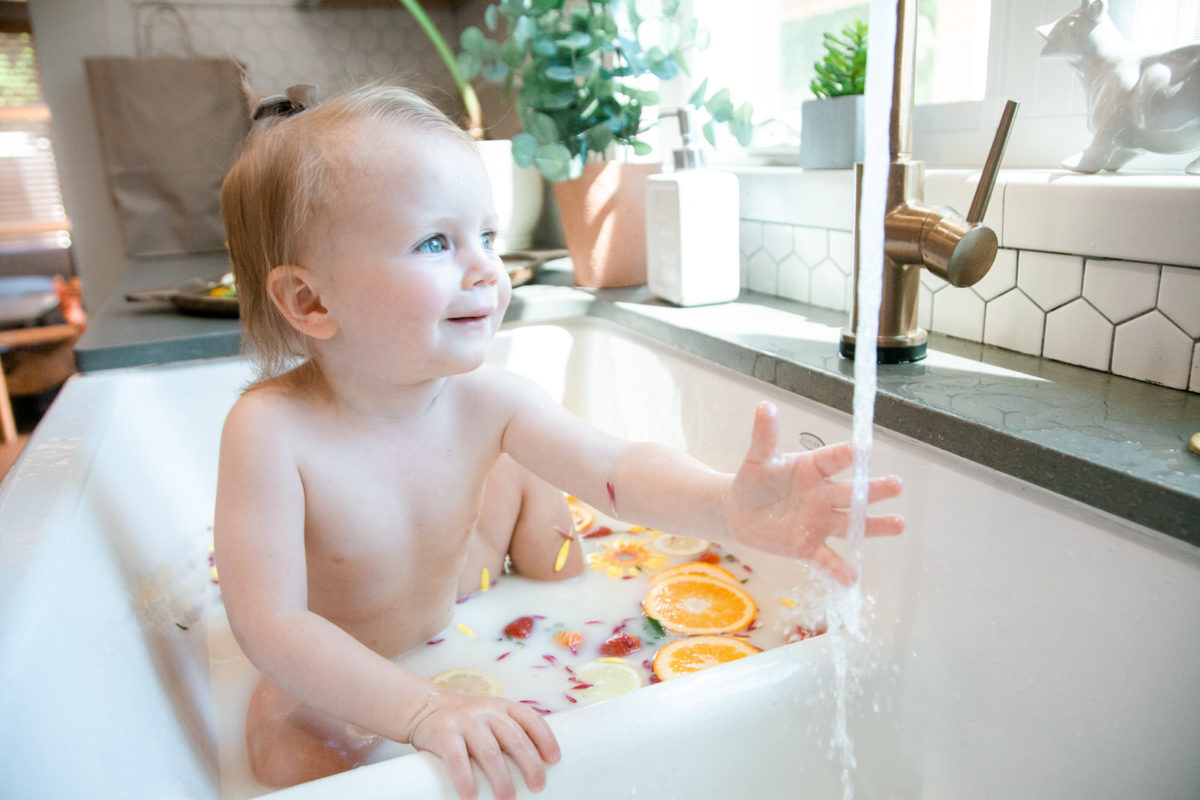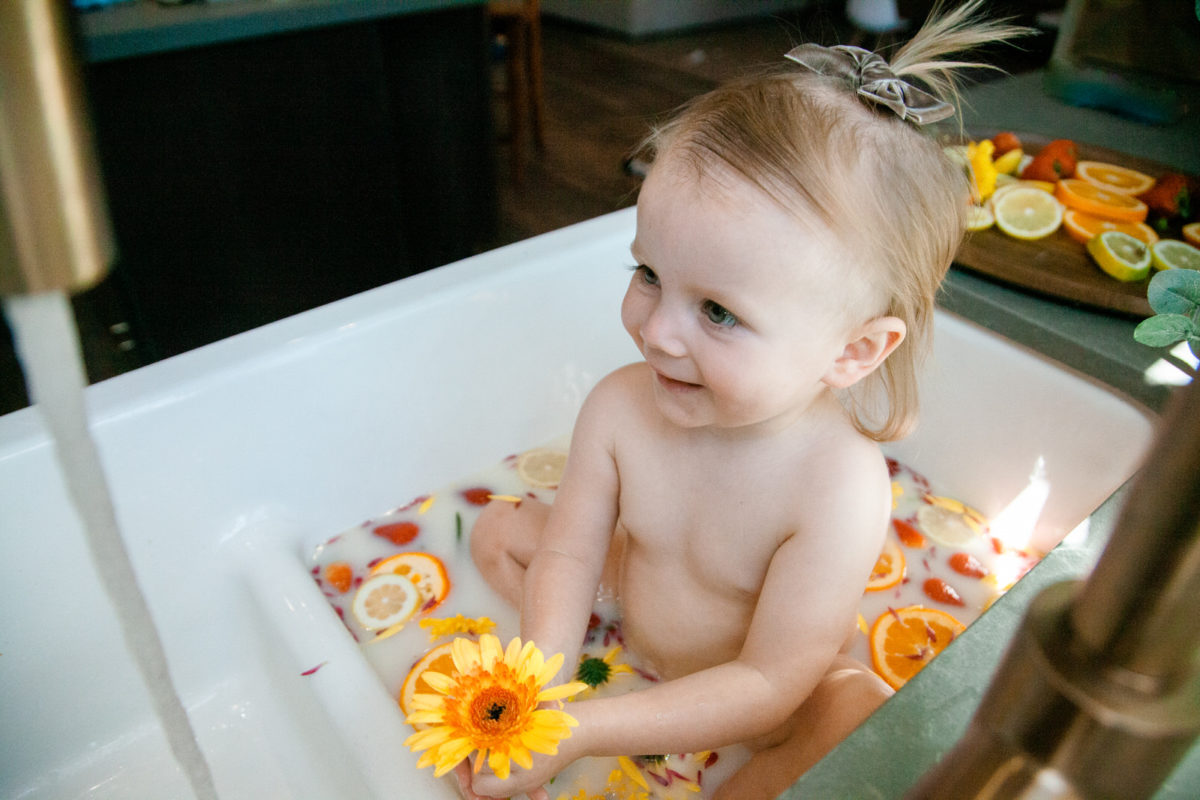 Kennedy's Milk Bath
How to set up a DIY milk bath photoshoot

Step 1. Location
I decided to use my besties gorgeous kitchen for this shoot (Thanks Liz!) for two reasons:
1- The natural light coming in the window (very important)
2- The aesthetic of her kitchen, the whites, and neutral colors kept all the focus on Kennedy and our setup and was the perfect backdrop for our session.

Once we had determined the location I had Liz note what time of day that window was getting the best light, not too dark but also not direct bright sunlight!

If you are shooting outside in something like a cute galvanized tub try selecting somewhere with diffused lighting / don't shoot midday when the sun is at its highest it will cast bad shadows and be too harsh.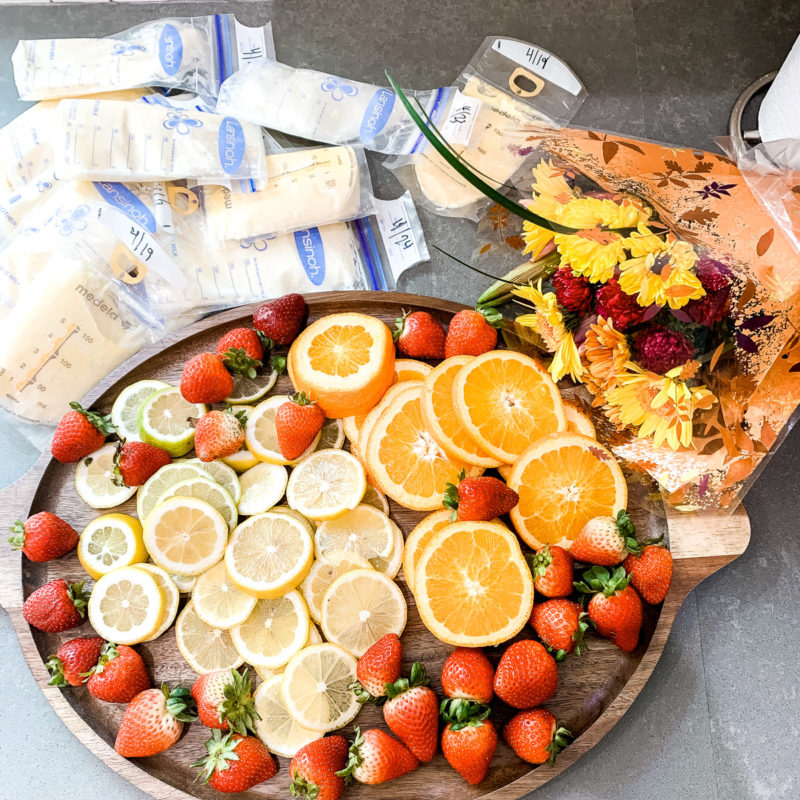 Step 2. Decor
I chose a mixture of fresh flowers and fresh fruit for our milk bath photoshoot.
We prepped all the fruit and flowers right before we filled the sink up so it wouldn't brown or spoil.

Checklist:
Breastmilk (enough to make the water cloudy/milky looking)
Warm Water
Lemons cut into thin slices
Whole strawberries
Oranges cut in thin slices
Colorful bouquet from trader joes
After we did this shoot I found this amazing post from a photographer Melodie who shows an incredible hack on how to get your flowers to stay afloat using bubble wrap!

Check out the blog post of how she sets up milk baths for maternity clients for more details

Step 3. Milk

Because I was using the remaining of my frozen milk I wanted to make sure the bath was as milky as possible so I added the breastmilk FIRST and then added warm water gradually so I could control how milky the water would look.

Step 4. Adding the decor – We added all the fruit, pedals and flowers in and left a few flowers on the stem for Kenney to hold ( anything to keep her happy and still!)

Step 5. Step ladder + testing light

Its important that before you get your baby undressed and in the bath that everything is READY. Babies have a short window of attention. I tested my light form various angles got my camera settings adjusted + had a tall chair near by for above shots.

Note: For smaller babies you can roll up towels and make them a little mat + headrest so they can lay back and be comfortable or I think it's super sweet when you can see moms arms in there propping them, bathing them.