This post was sponsored by Wayfair.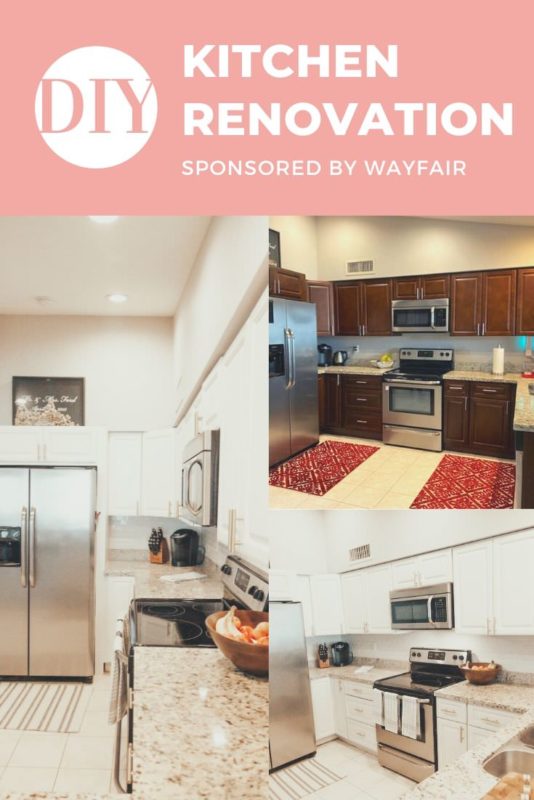 Hip Hip Hooray! I am finally able to reveal our DIY Kitchen remodel in partnership with Wayfair.
I have been dying to freshen up this kitchen since the moment we moved in, don't get me wrong it was a super nice kitchen but being in the middle of our house with no windows made these dark cabinets feel even darker. It almost had a Tuscan vibe and we have more of a bright, airy farmhouse vibe throughout our home.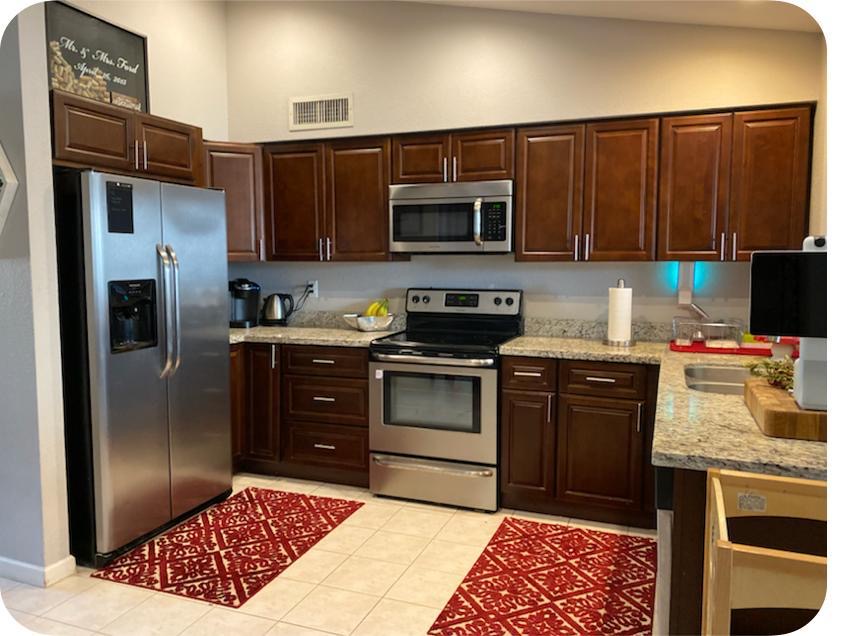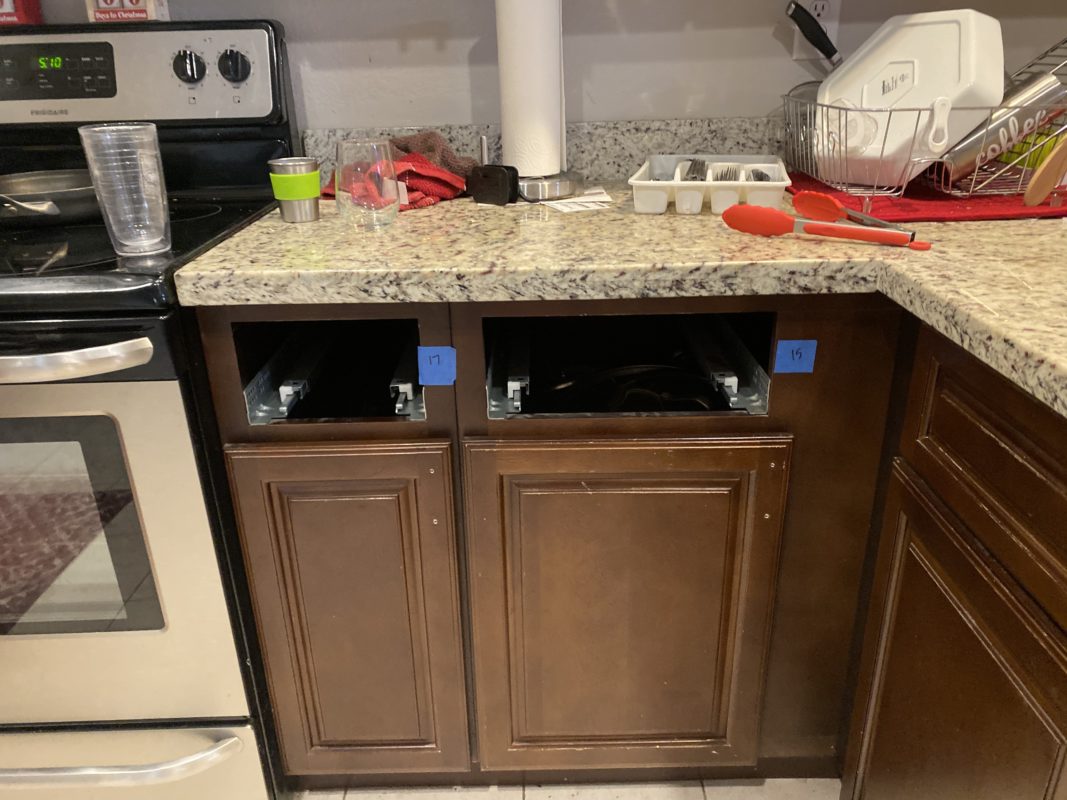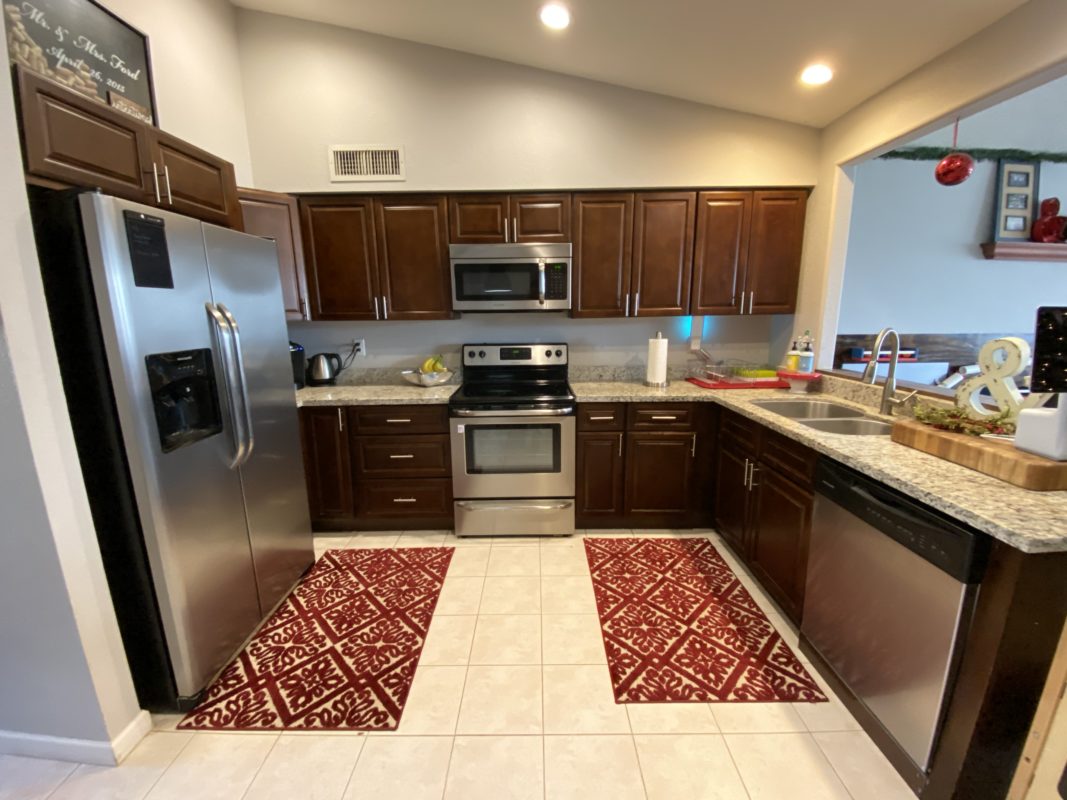 Prior to this we did a kitchen nook makeover, and we really wanted the rest of our kitchen to reflect that bright white farmhouse feel. In our nook we added grey and white gingham wallpaper, DIY wainscotting, a sliding barndoor, and changed the light fixture. The space was transformed and I couldn't wait for our kitchen to have a transformation if its own.

When I got the opportunity to work with Wayfair on this project I jumped at it because hello everyone loves Wayfair, and I had no idea they had so many supplies and options for home renovation. We have purchased furniture and home decor from Wayfair but discovering their extensive section of home improvement products was a game-changer. Especially because I could pick everything from the comfort of my couch and not drag my two toddlers around picking out what we needed.

Here are the projects we took on to transform our kitchen into the bright airy space that it is now!

Painted cabinets white ( A lot of friends who have come over have asked if we changed our countertops and the answer is NO! The white just changed the whole vibe so much!)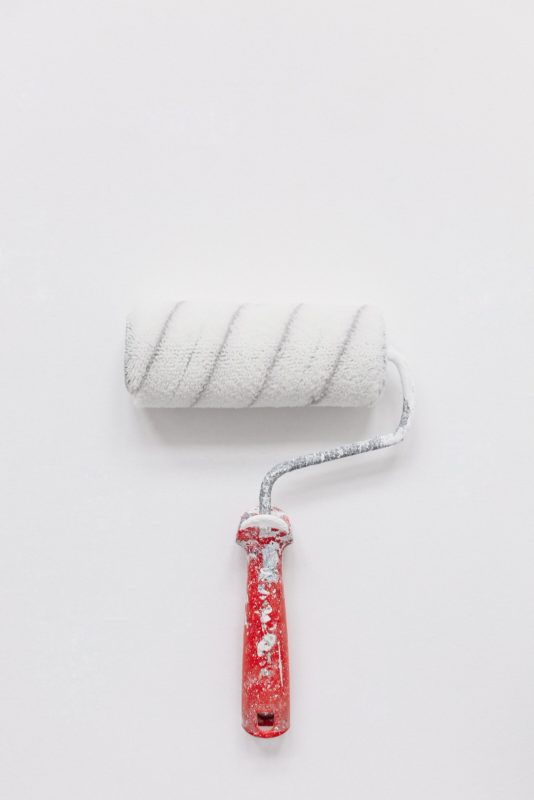 2. Switched out the pulls for gold pulls from Wayfair ( previously they
were a brushed nickel in the same style)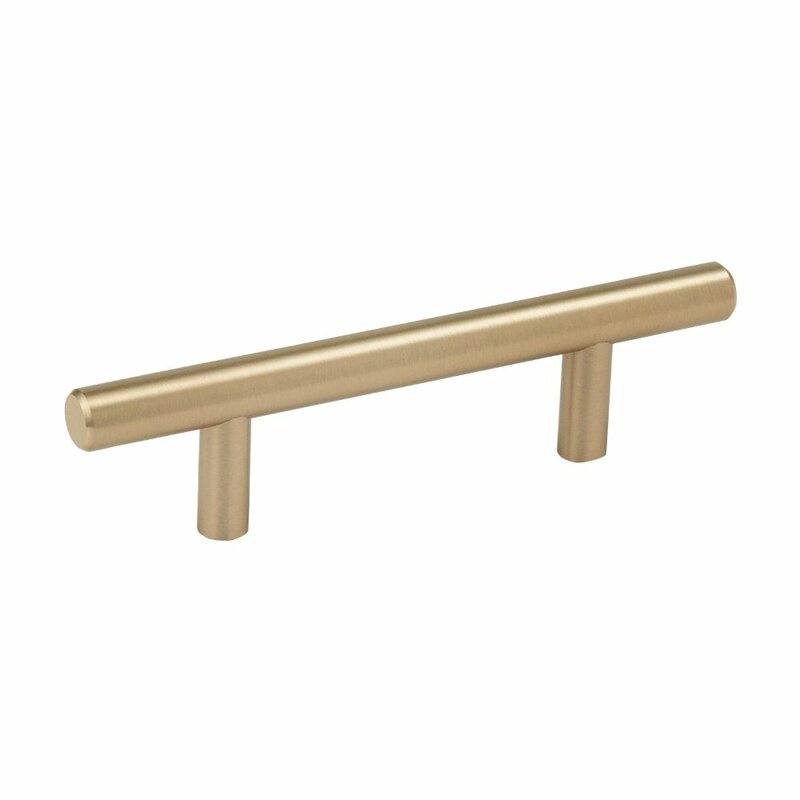 3. Added white subway tile backsplash with white grout from Wayfair.
We chose the Classique 2″ x 4″ Porcelain Mosaic Tile.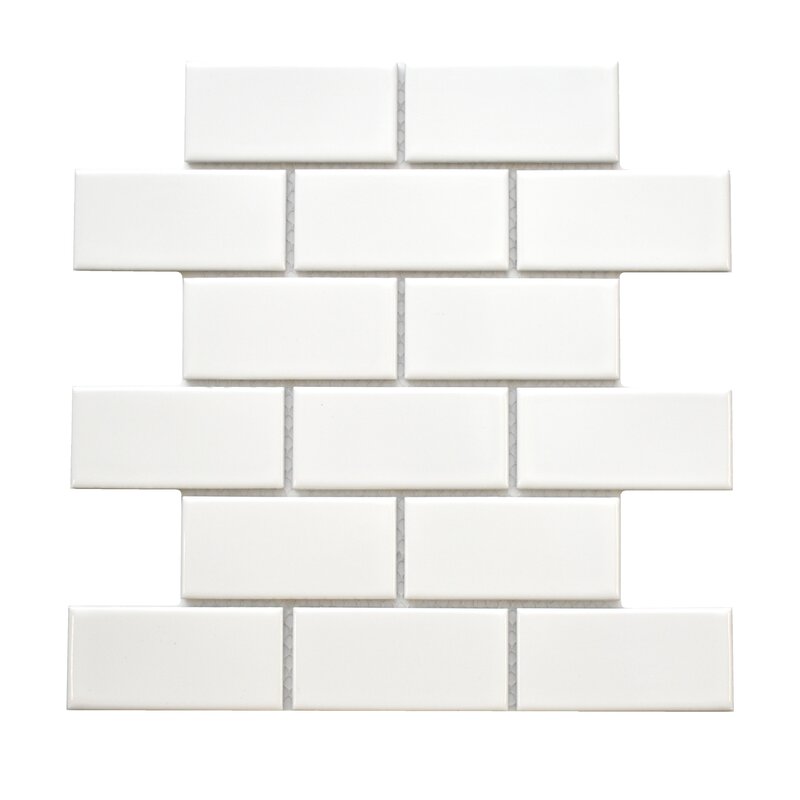 Final Thoughts
My handy hubs and I decided to DIY the whole thing starting with painting the cabinets. It was quite an undertaking but made a major difference in the brightness of the space. I love the gold pulls, they feel so elegant. Taylor and his buddy Bill tackled the backsplash, and now I feel inspired to add gorgeous tile to every untouched surface of our home (haha probably because I was only supervising!) We were able to get everything we needed from the tile to the mortar and grout all from Wayfair (hello one-stop-shop!)

The backsplash was the biggest surprise to me, I didn't think we needed it, but wow does it make such a major difference in the vibe of the kitchen. It makes everything feel very complete and truly compliments the cabinets so well.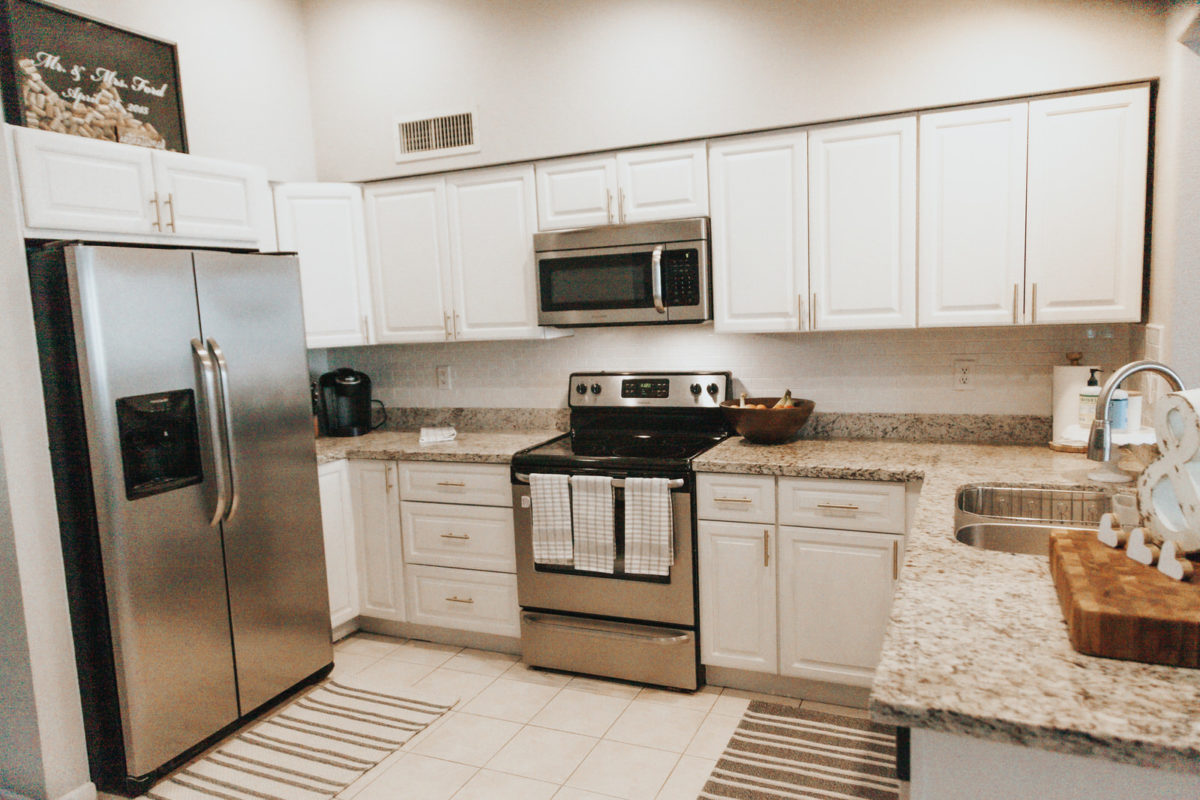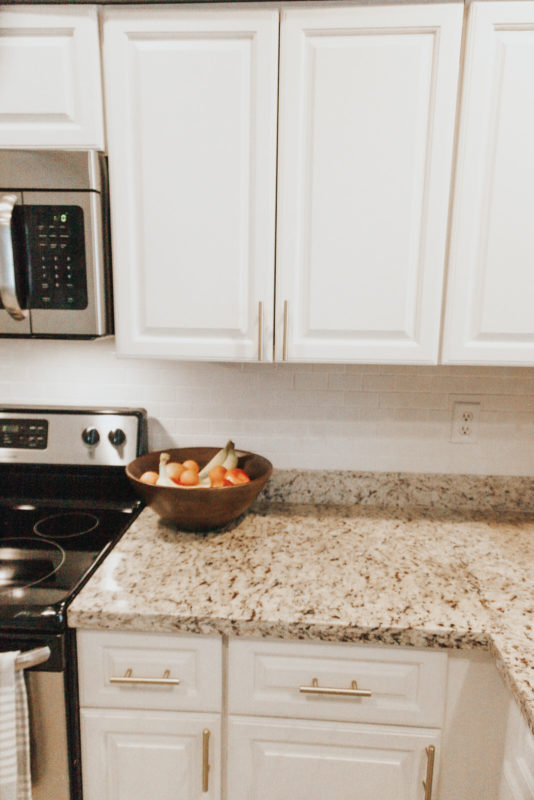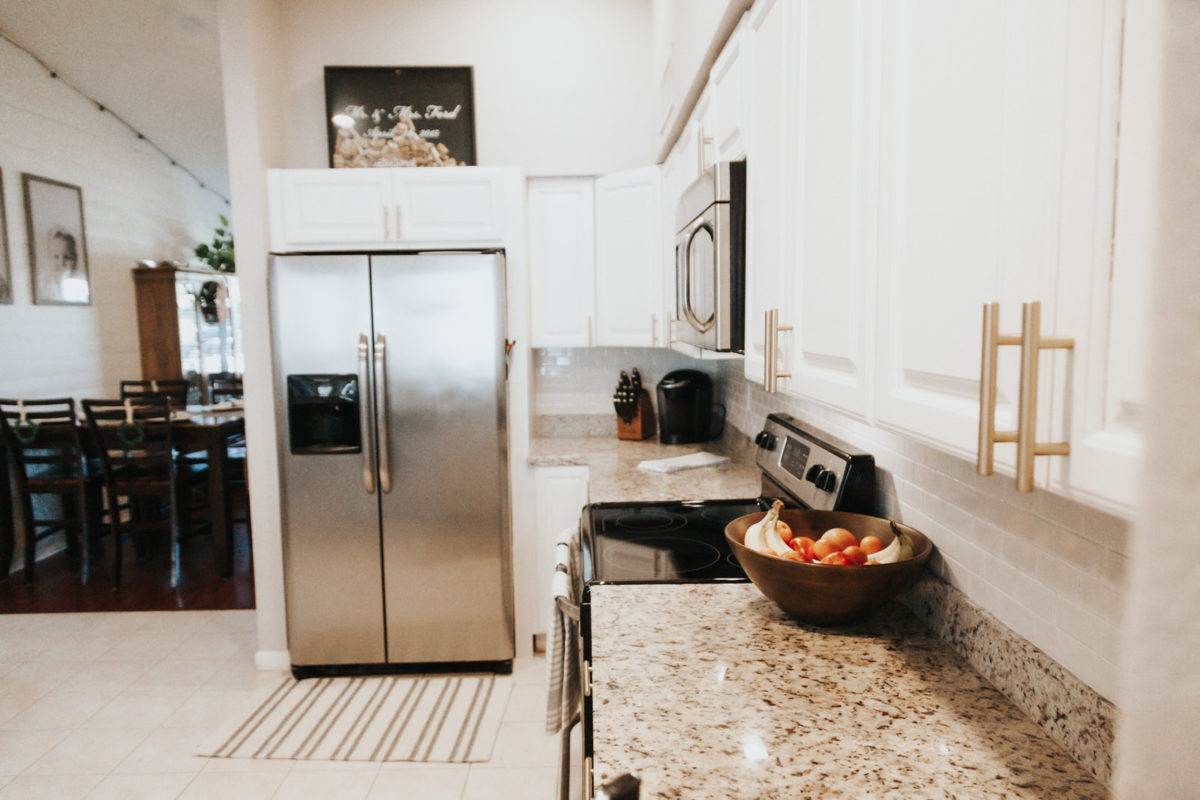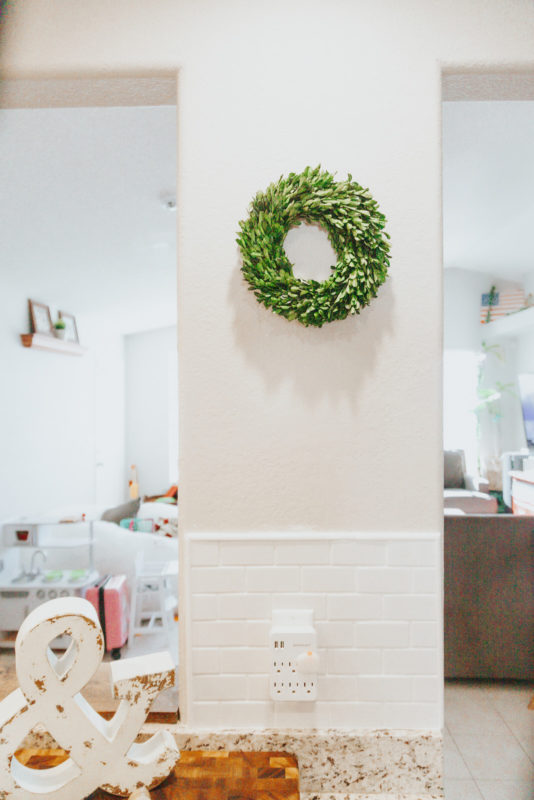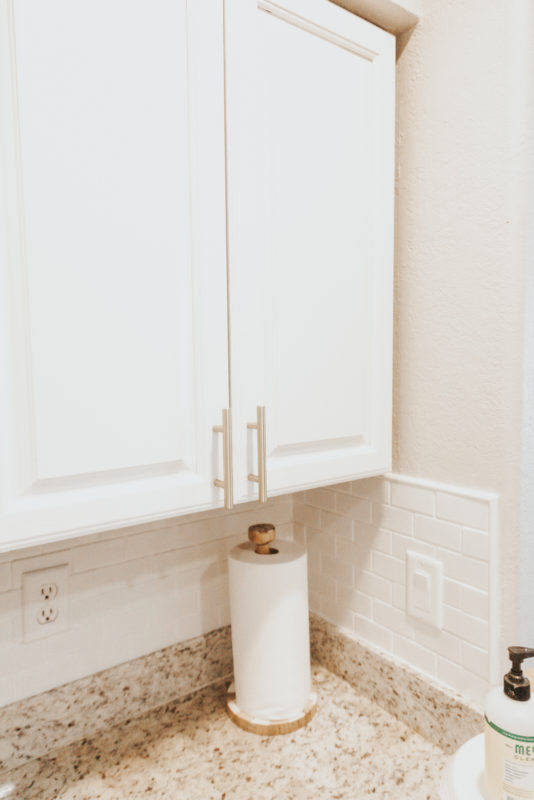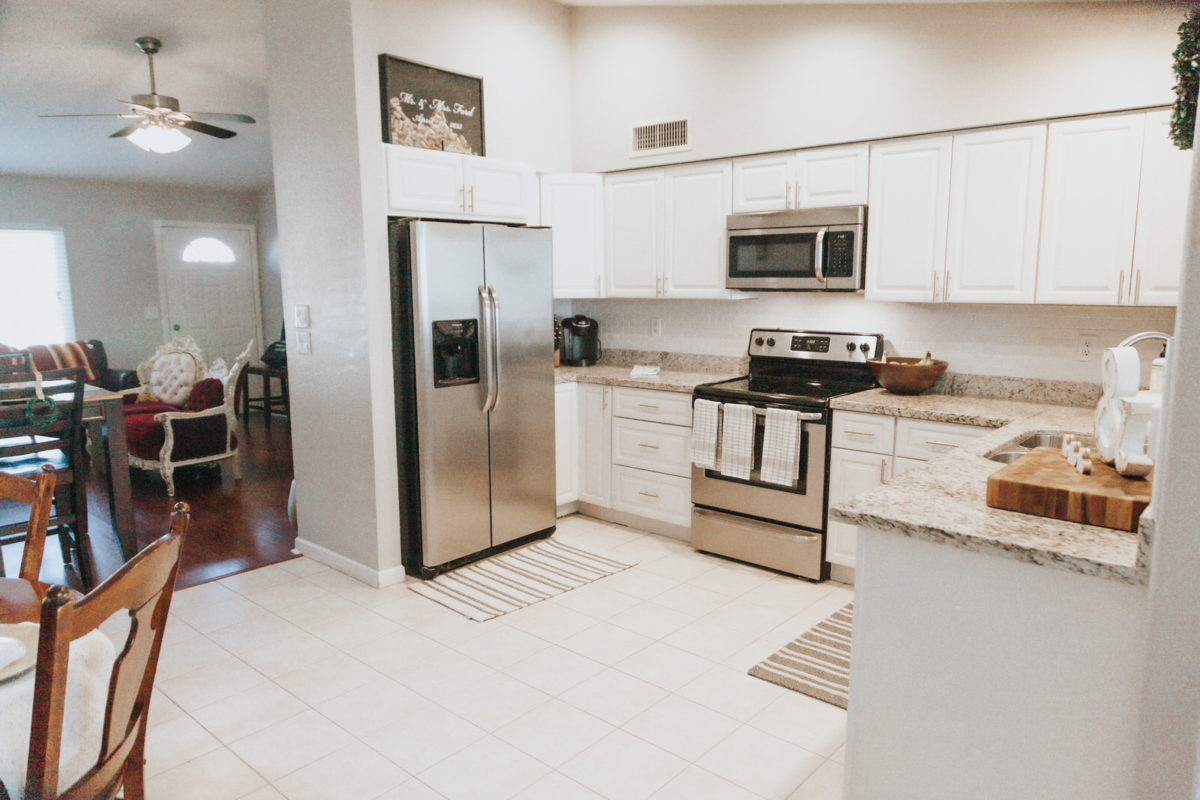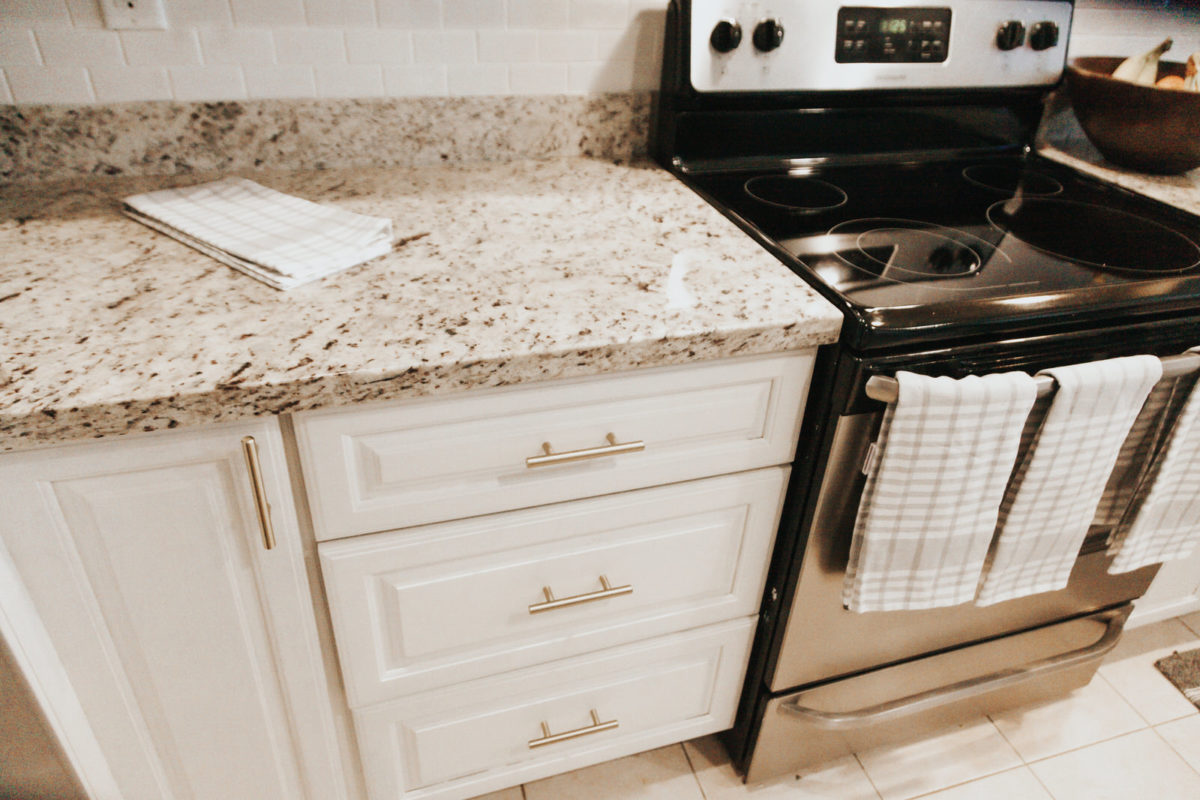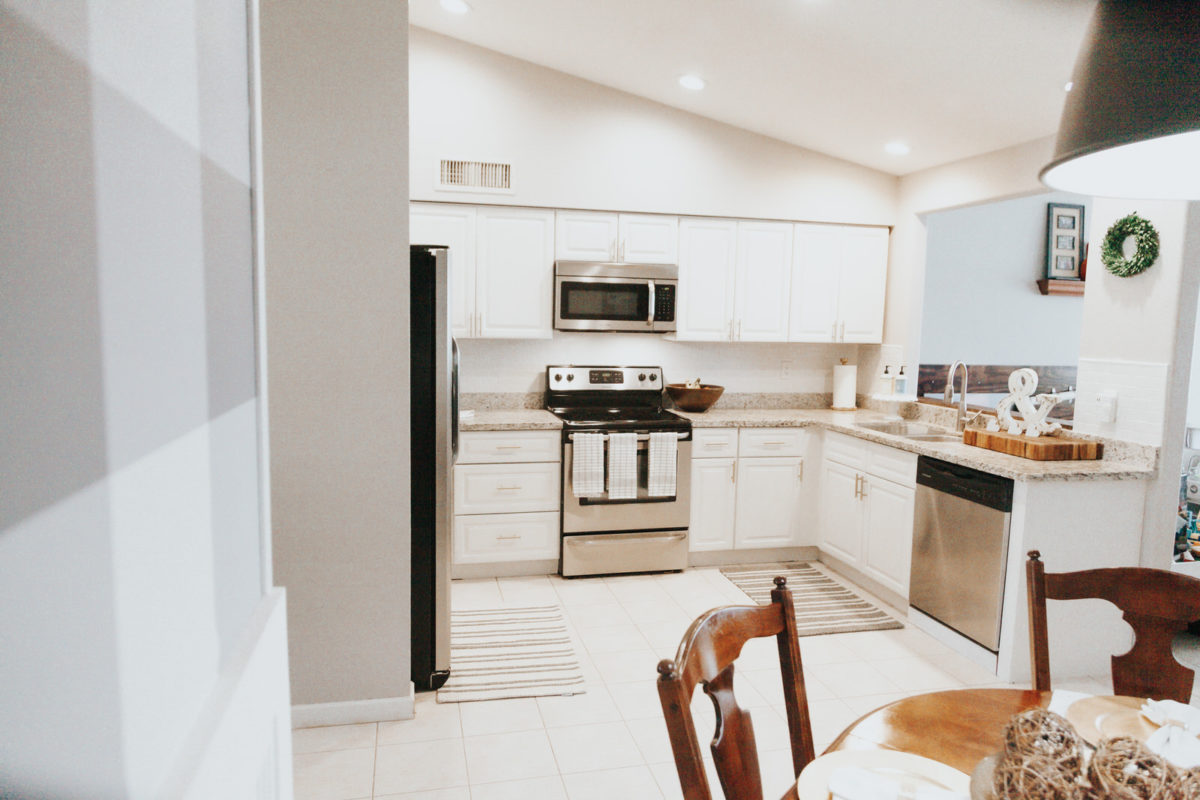 Questions about our remodel? Drop a comment below! I can't wait to hear from you.