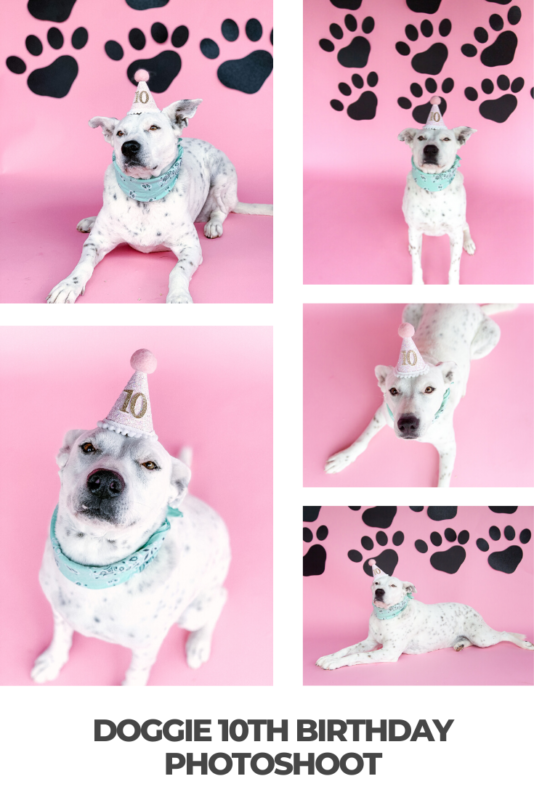 This week we celebrated our Desi Dog turning 10! Just 11 days before my husband and I met for the first time on a blind date he was feeling lonely and walked into the local animal shelter to adopt a dog. Little did he know this sweet girl would be such an important family member to us!
Desiree, a two-year-old Dalmatian Pitbull mix whose brown eyes won Taylor over and he knew he just had to have her! There is truly something so special about our Desi girl. Everyone who meets her falls in love with her!
She has been there for everything from Taylor and I dating, adopting her sister dog Lacee to getting engaged and married. Desi moved with us from our condo together into our first home. She was there when we welcomed our first and second babies! She is the best big sister, loves exploring, snuggling and has the best doggy pageant smile!! (I wish she would have smiled for these pics but I couldn't capture it!)
In celebration of our first baby turning TEN we had to do a cute photoshoot because seriously just look at that sweet face! Lets Pawty!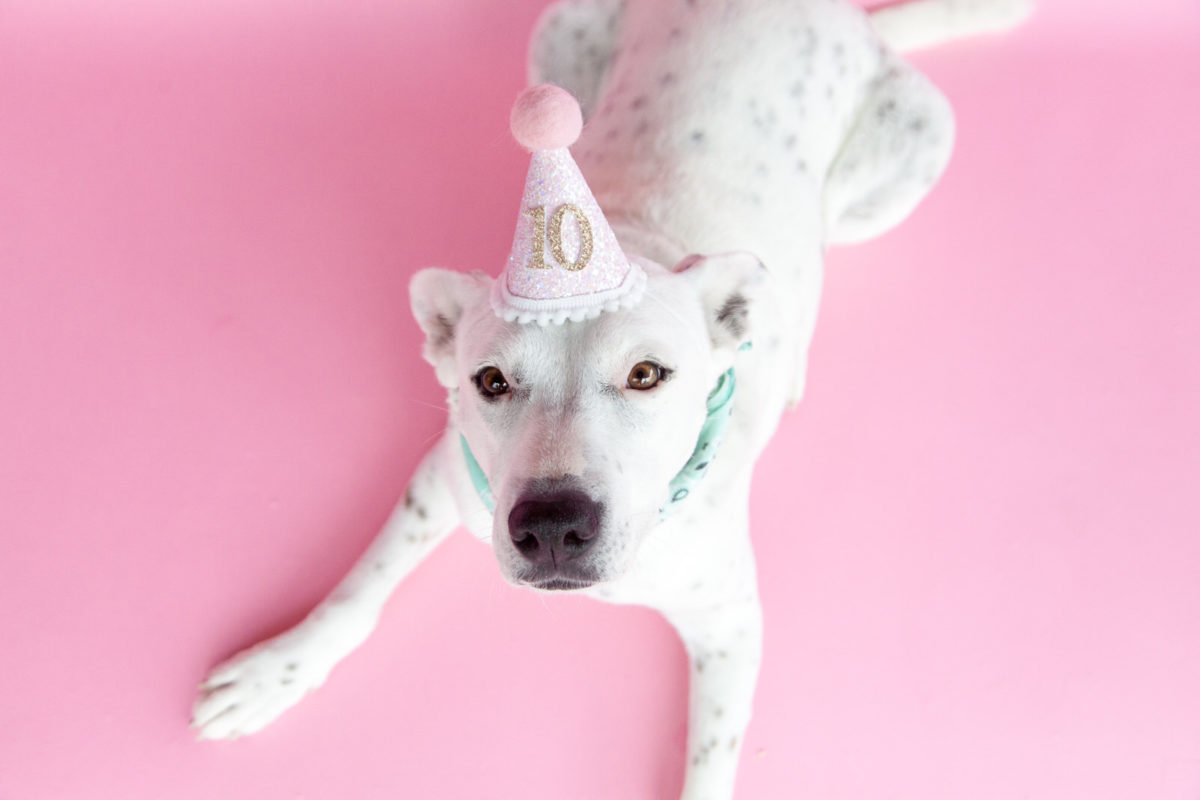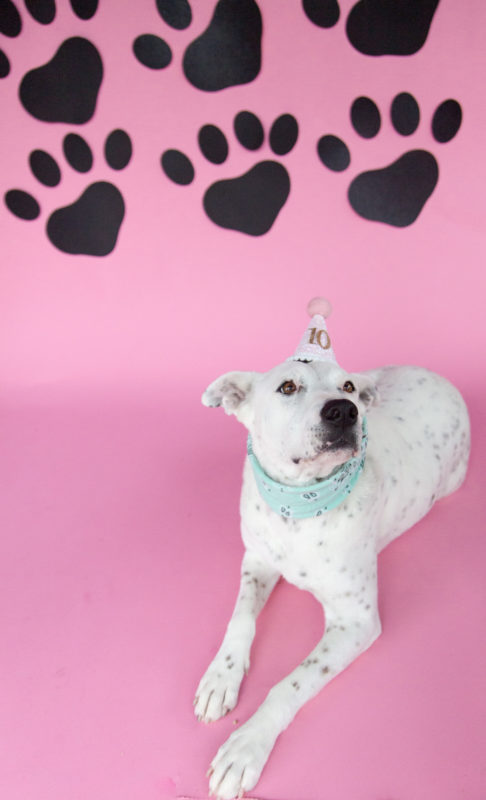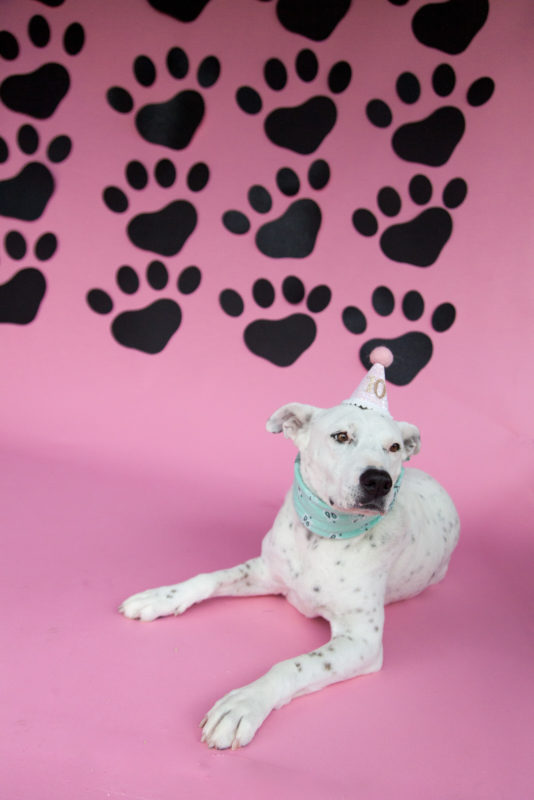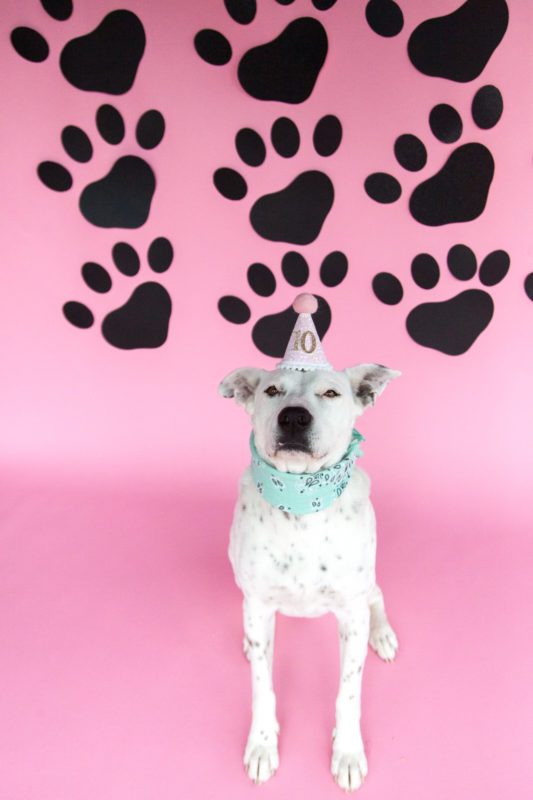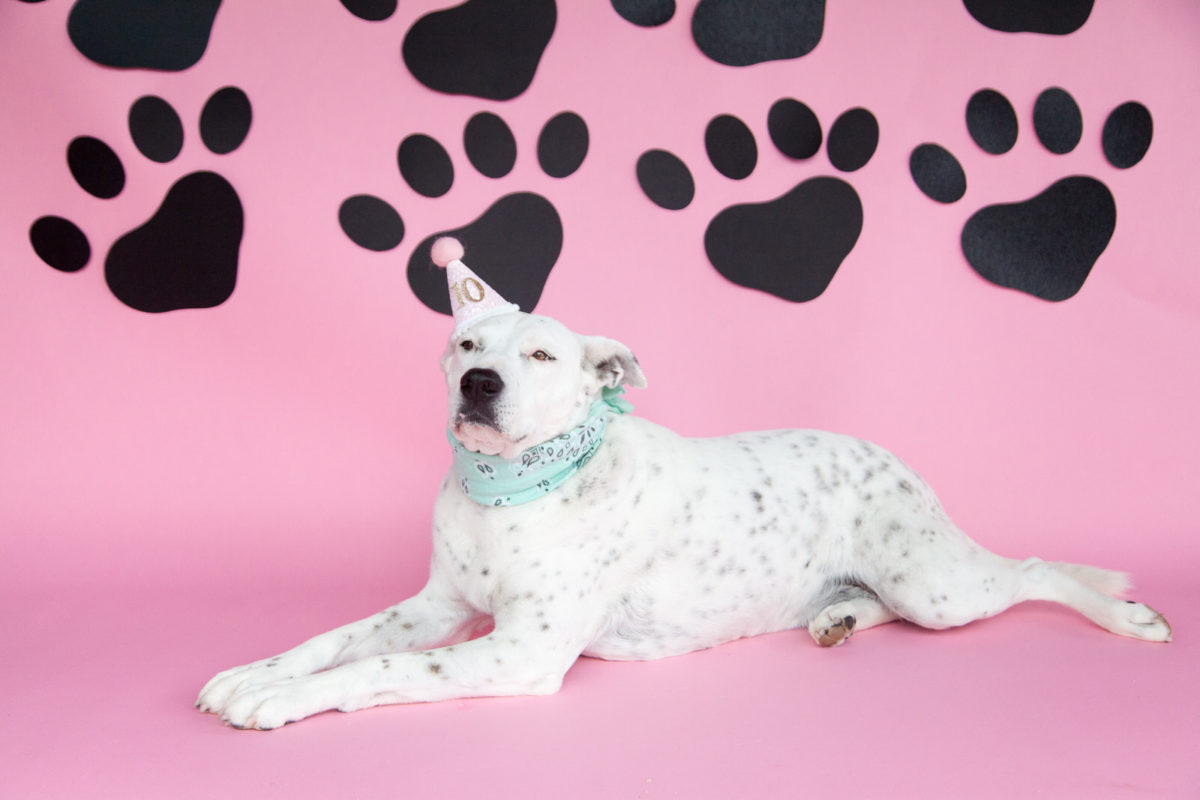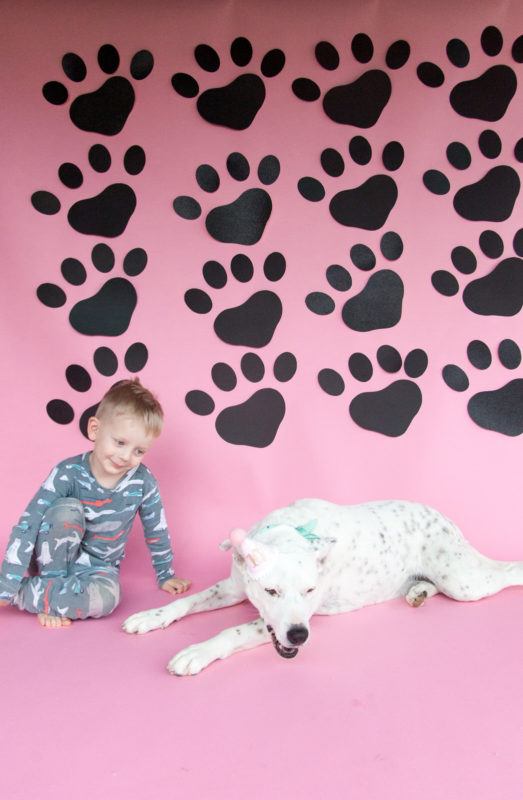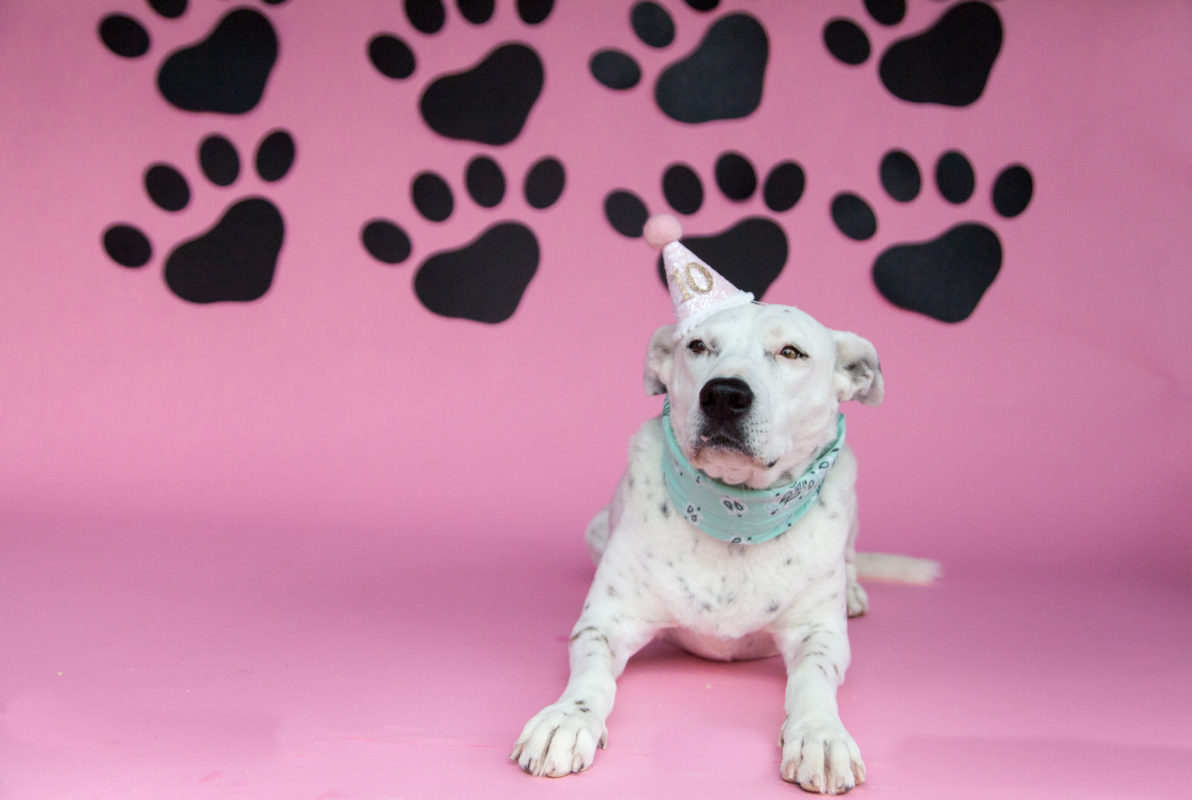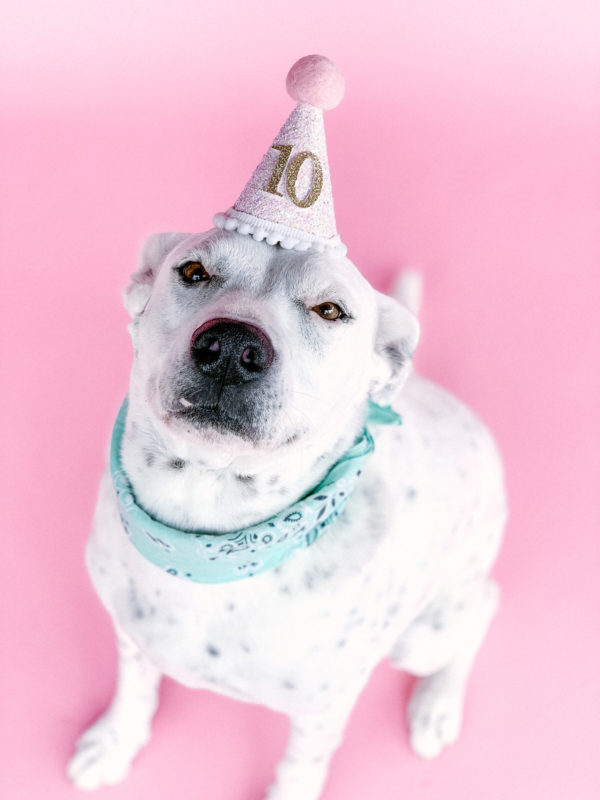 Supplies
I made the hat and the pawprints using my Cricut Maker. If you want a cute party or pawty hat here are a few places you can snag one!
Little Blue Olive
Cutest Little Party
If you want to make a party hat of your own you can grab the supplies you need here: Thicket Company