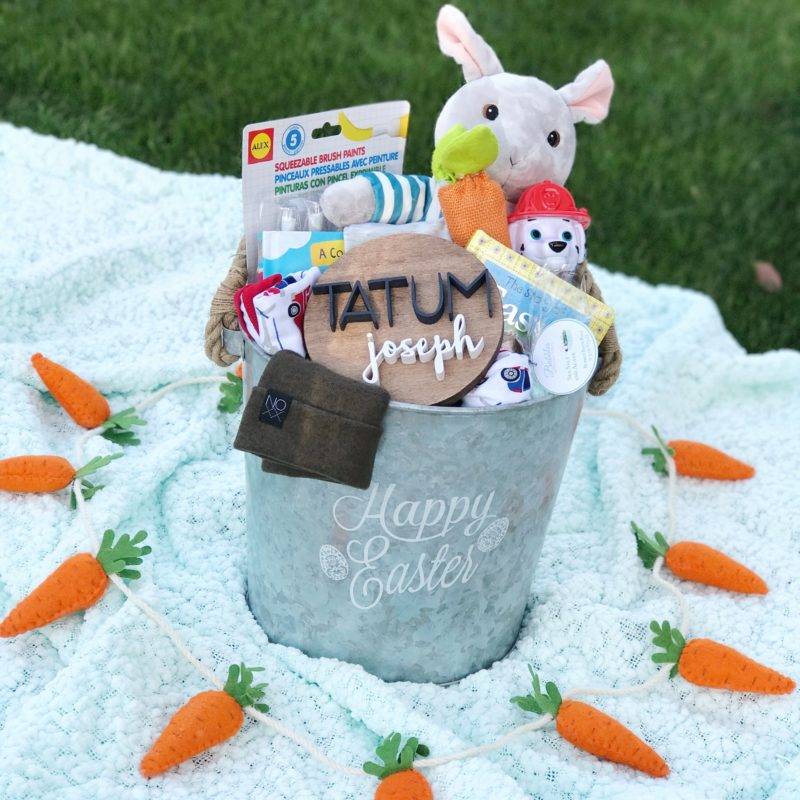 So as much as I'd love to be the mom who is super prepared all the time, that's just not me. Now that we are #SocialDistancing to lower the spread of the CoronaVirus I started wishing I had finished my kid's Easter baskets earlier. BUT I'm going out on a whim here thinking there have got to be at least a FEW mamas in the same boat as me so I've compiled a list of great Toddler Easter basket ideas, all of which you can order on Amazon. #Bless.
You can check out these Toddler Easter basket ideas and other Amazon Easter Finds in my Amazon Storefront.
What's in my kid's Easter Baskets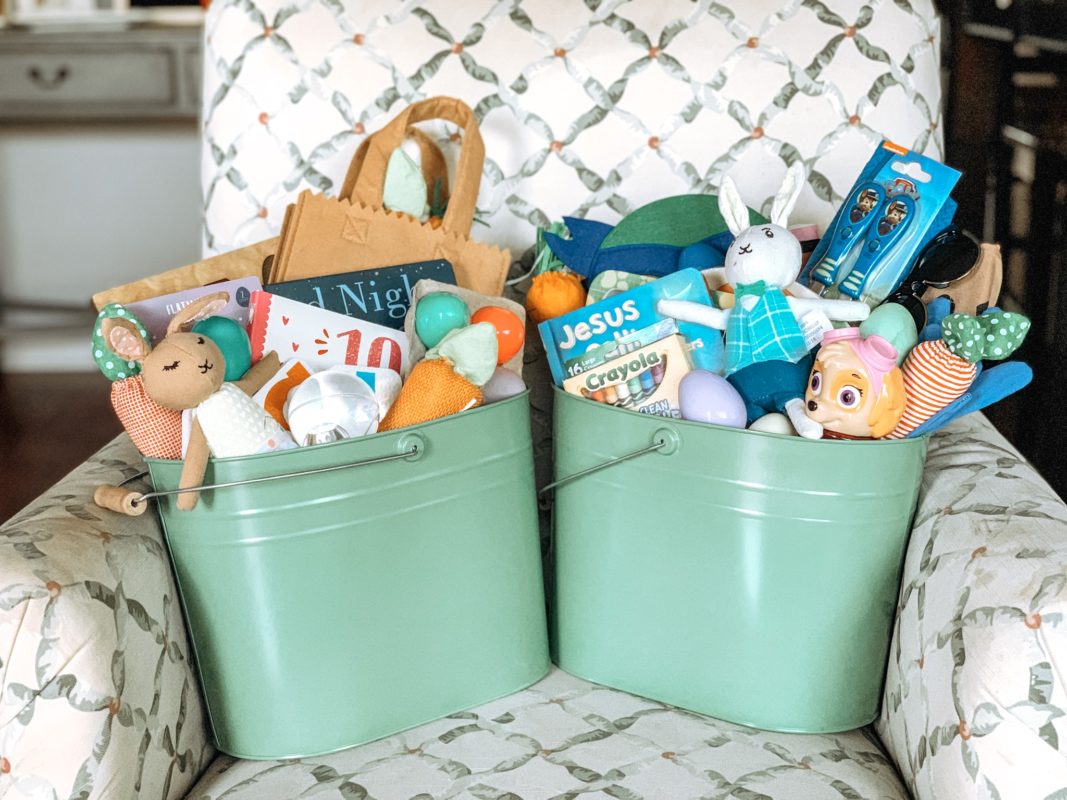 When selecting items for my kids Easter baskets I love to include a few practical things like Pjs, a swimsuit or sandals, some fun activities like bubbles, chalk, a coloring book, a fun doll or plush toy and something educational like matching eggs, a book etc. I also typically love to include as much as I can from small shops and local businesses – luckily I ordered a few things early. The pictures in this post are Easter Baskets from previous years.
Please keep in mind I dont put ALL of this stuff in their baskets, just a few key things. I just wanted y'all to have lots of options! Let's all give ourselves grace especially this year if we can't have a picture perfect holiday. That's certainly no one's expectation =)
Something I'm giving myself a lot of grace on since I have zero control over it is having to postpone Kennedy's Bday party. We were going to have a Some Bunnys TWO Party and instead we just did a cute photoshoot at home. Check it out here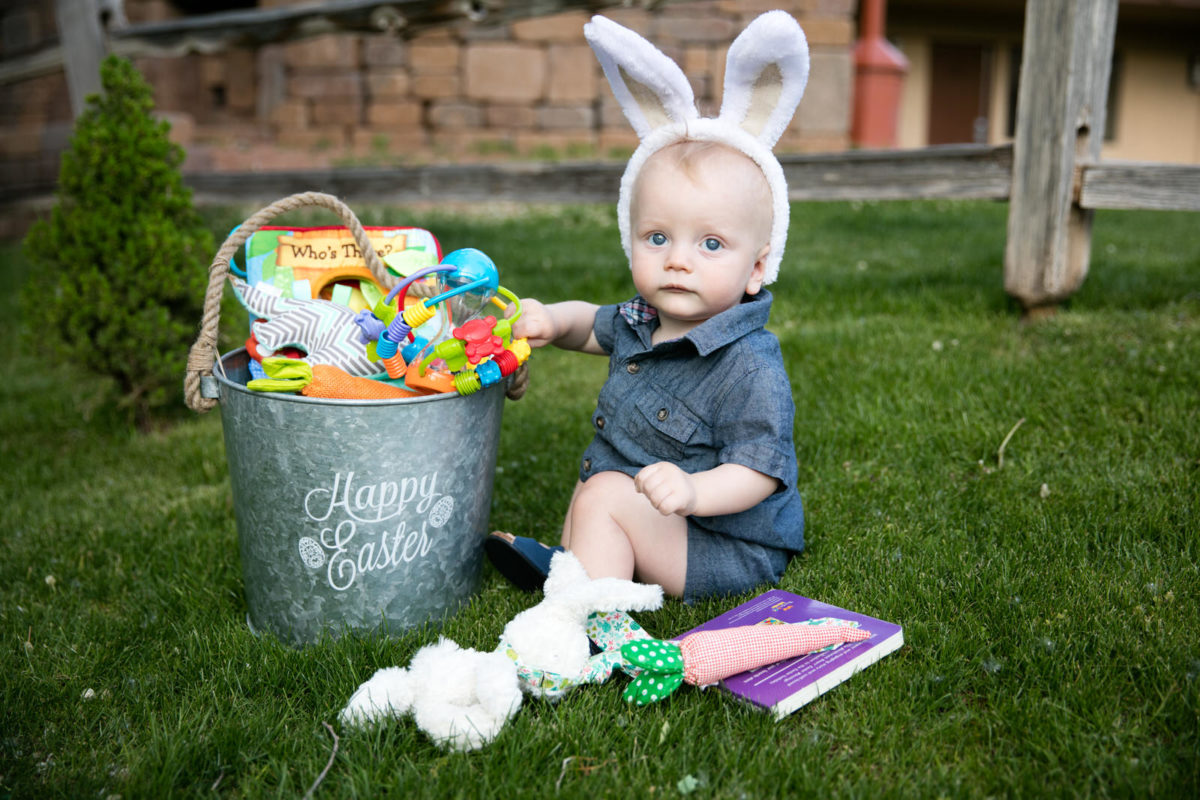 Disclaimer:
This post contains affiliate links. If you purchase something from one of these links I will make a small commission at no extra charge to you. Thank you for supporting bloggers like myself. As always I never share things that I don't believe are a great fit for my family and my readers!

Amazon Easter Finds
Here are some of my favorite toddler easter basket ideas – Amazon Easter Finds. You can shop this image by hovering over the item or see below links and descriptions!
1.
Easter Egg Sidewalk Chalk
– My kids love chalk year round! This is fun and festive
2. Jammies! Love this pink color & this egg shell blue color
3. Bubbles – what toddler doesn't love bubbles in their Easter basket?
4. If I were a rabbit book – We have a few of these books and my toddlers love them
6. Easter stamps – they are starting to get into stamps so this was a must. I am going to put 1/2 in each kids basket
7. Sunglasses
8. Avanchy bamboo set  – this set is our go-to as we try and avoid eating off of plastic as much as possible. These are durable!
10. Kids Hydroflask
11. Water wow set – these water painting books keep my kids occupied for longer than usual and I love this faith based option.
12. Bunny Ears
13. Matching Eggs – when we visit my bestie her daughter has these and my kids both love playing with them
14. Baby Doll
15. Pop-Up School Bus – Kennedy got this for her birthday last year and both kids play with it all the time. + I love wood toys!
16. Leather Sandals

You can find even more ideas on my Amazon storefront in the Easter Basket Section

What are some things you're able to order online that you are including in your Toddler's Easter baskets? Drop them in the comments below! And dont forget to pin this image if you found this useful!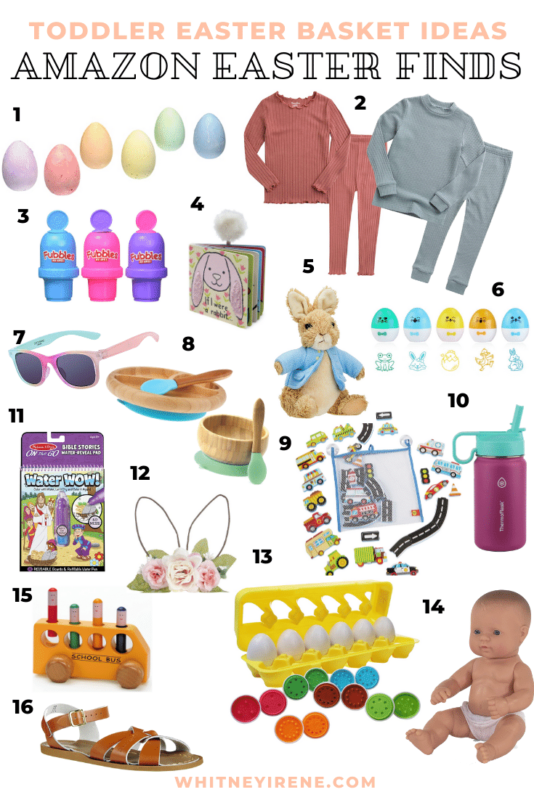 XO