Baby you're a firework! Okay I couldn't help myself from starting this Fireworks Stand Photoshoot post like that haha. If you missed my previous post about our multi-use DIY Lemonade stand check it out. I couldn't wait to get this stand (who I've affectionately named "Standley") finished in time for The 4th of July. When you have a last name like Ford being Patriotic is pretty much our jam.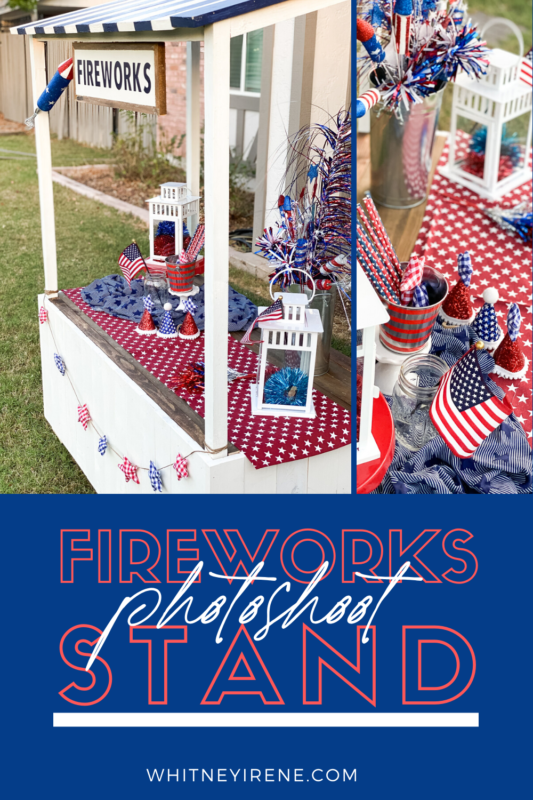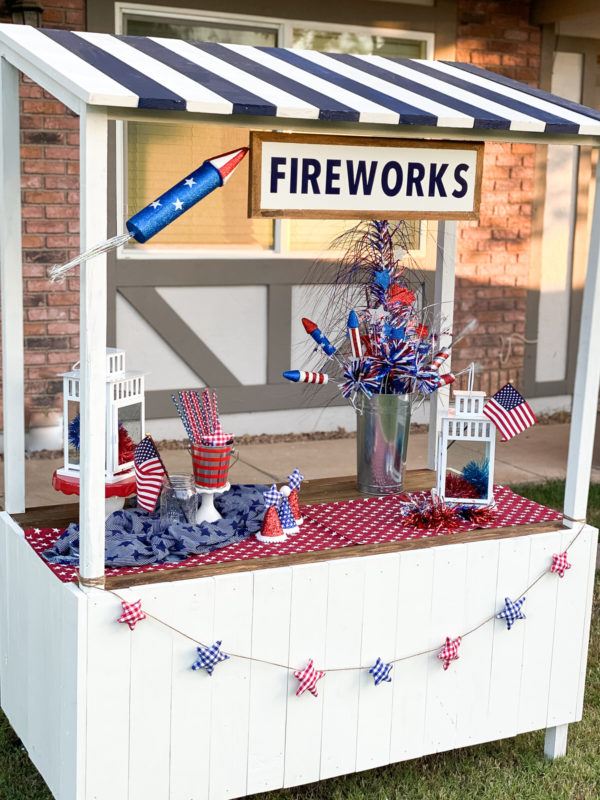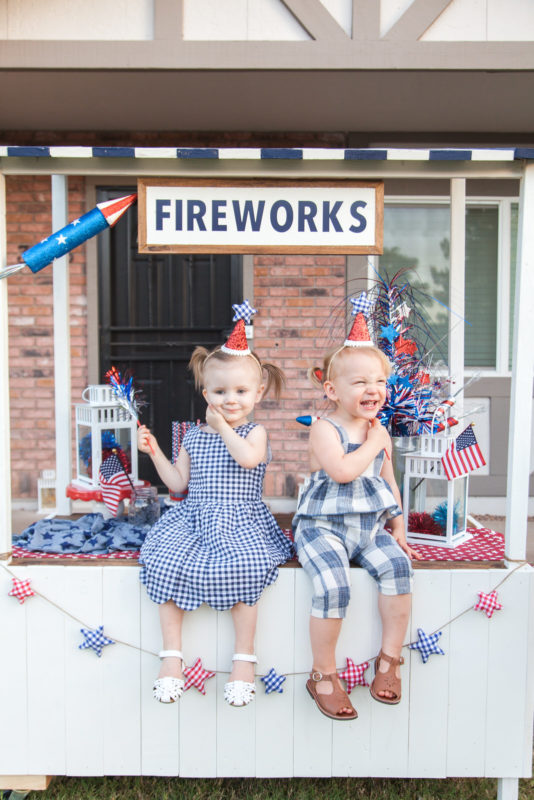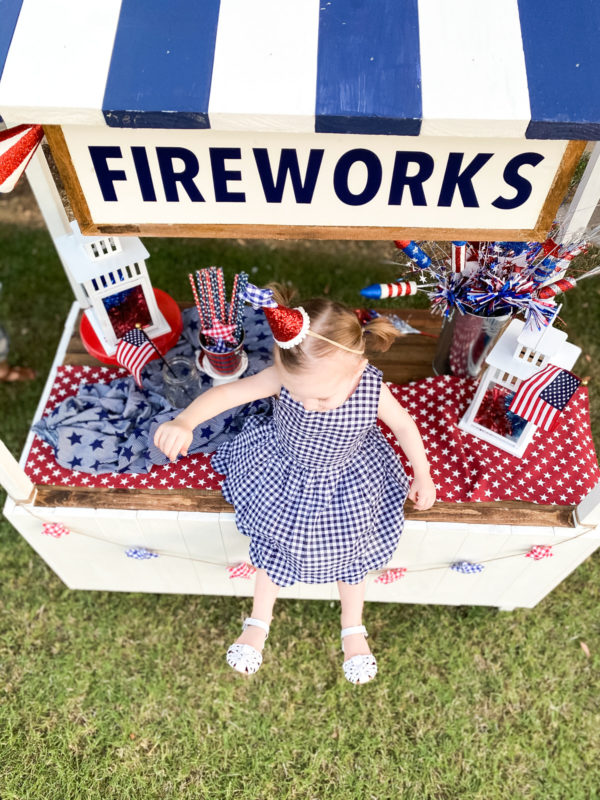 The Cutest Firework Stand Photoshoot Ideas
Here are the details incase you want to style your own Fireworks Stand Photoshoot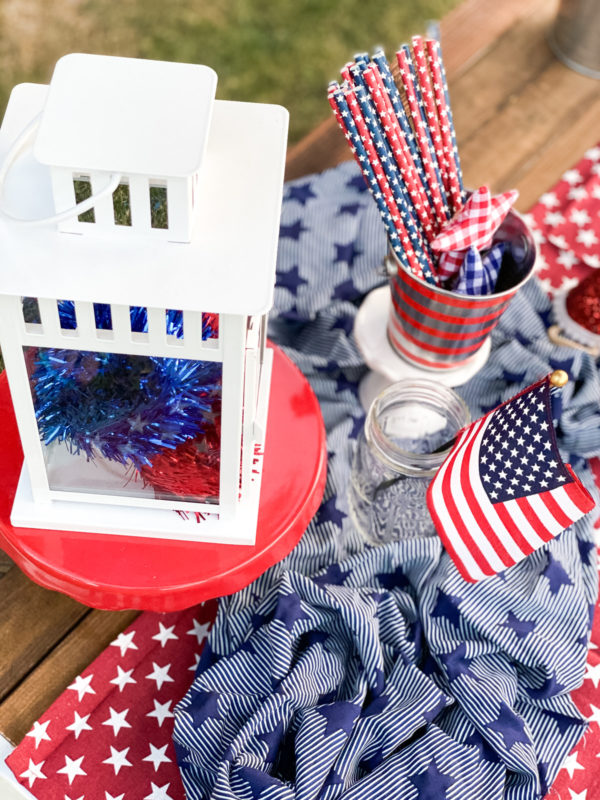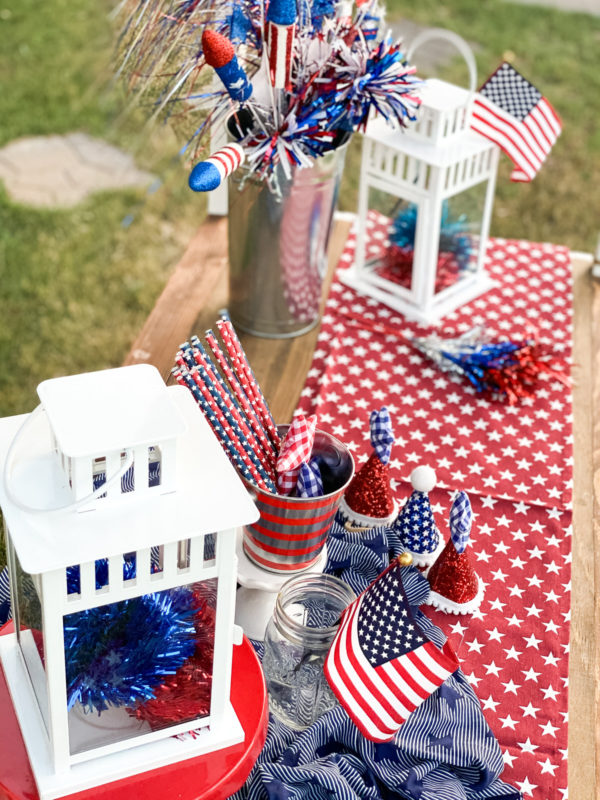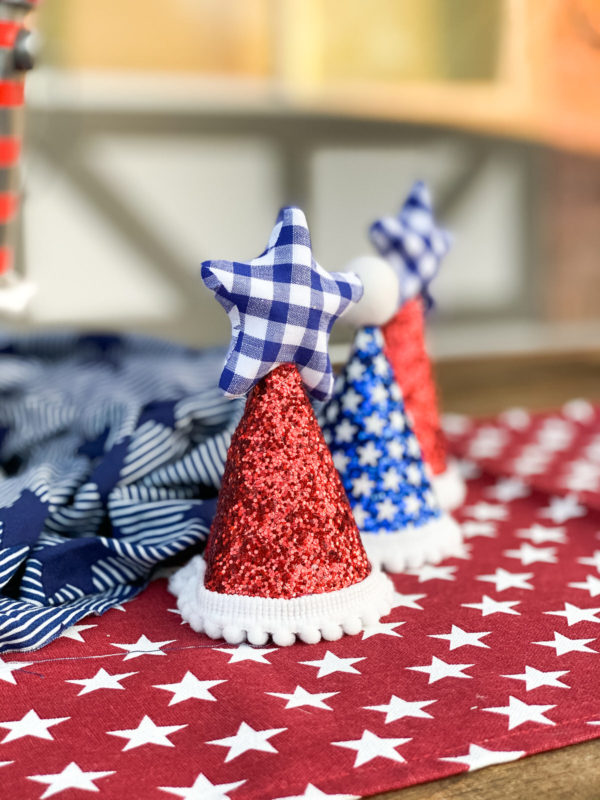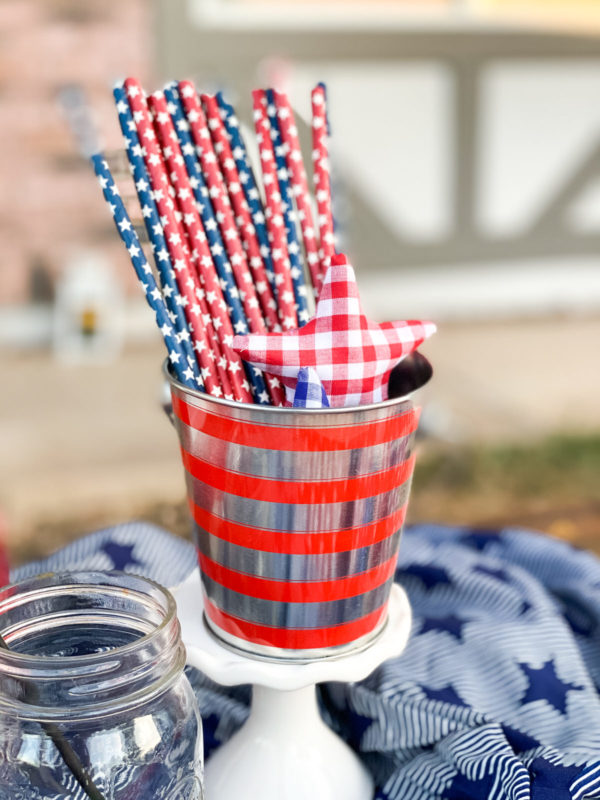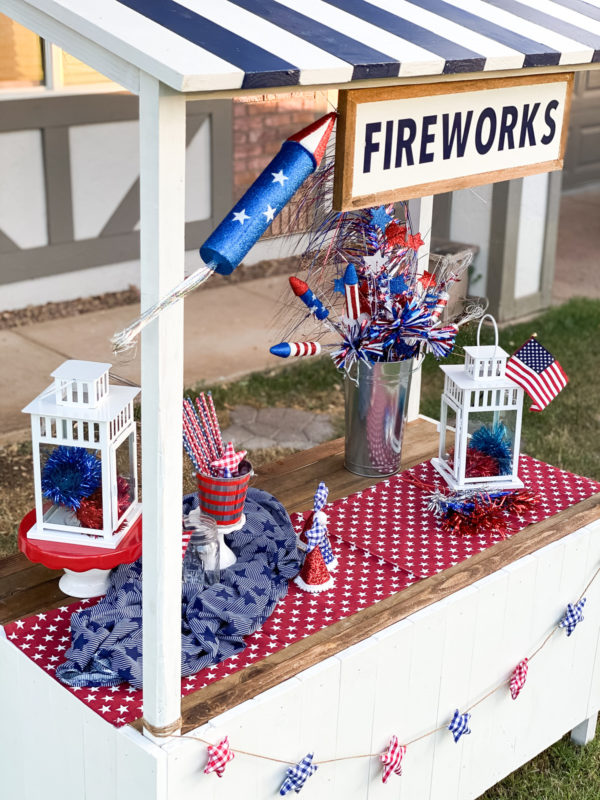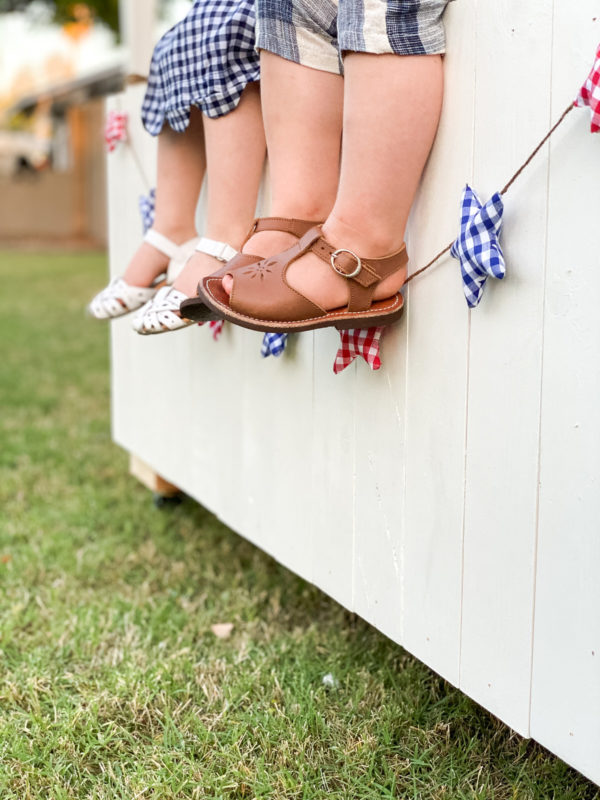 4th Of July Decor: 
Sign – DIY, cut the letters out of vinyl on my cricut maker, and we used scrap wood to make the sign and frame.
Hats – DIY, I use glitter canvas and felt to make these party hats on my Cricut maker. I am pretty obsessed with making hats for every theme now! Topped with a star from hobby lobby or a felt ball! 
Tinsel, firework decor, runner, scrap fabric, Tall Tin bucket – Hobby lobby 
Gingham Star Garland – Stars are from Hobby lobby and I hot glued them to some twine! 
Metal Lanterns – Garage sale find 
Cake Stands – Target Dollar Spot
Patriotic Outfits: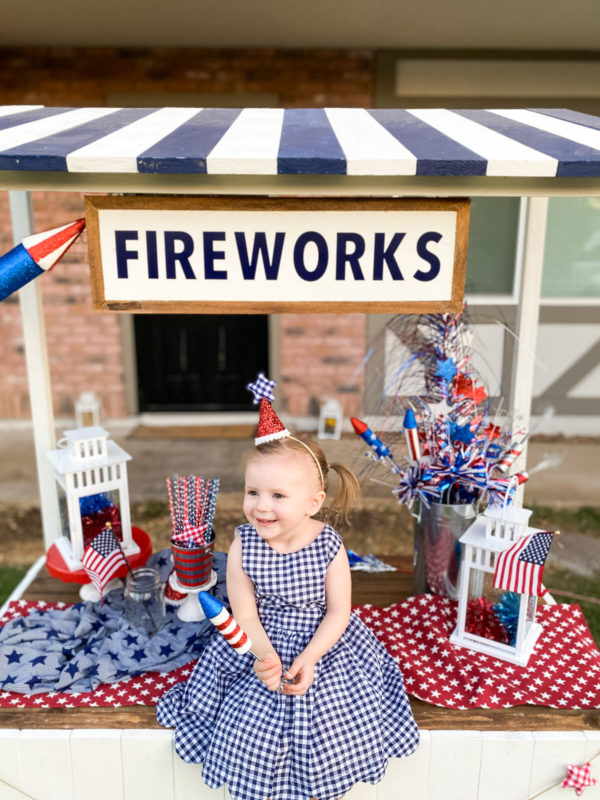 Kennedy – 
Gingham Dress – Target 
White Sandals – Target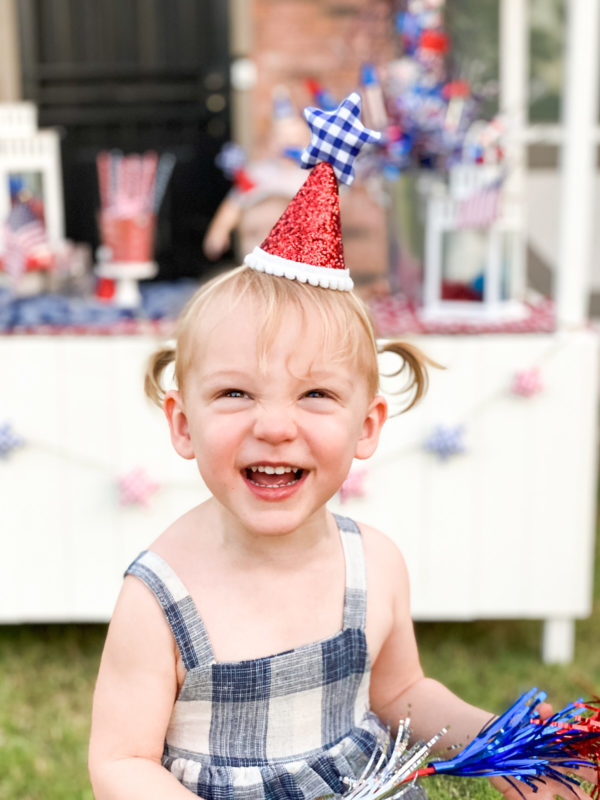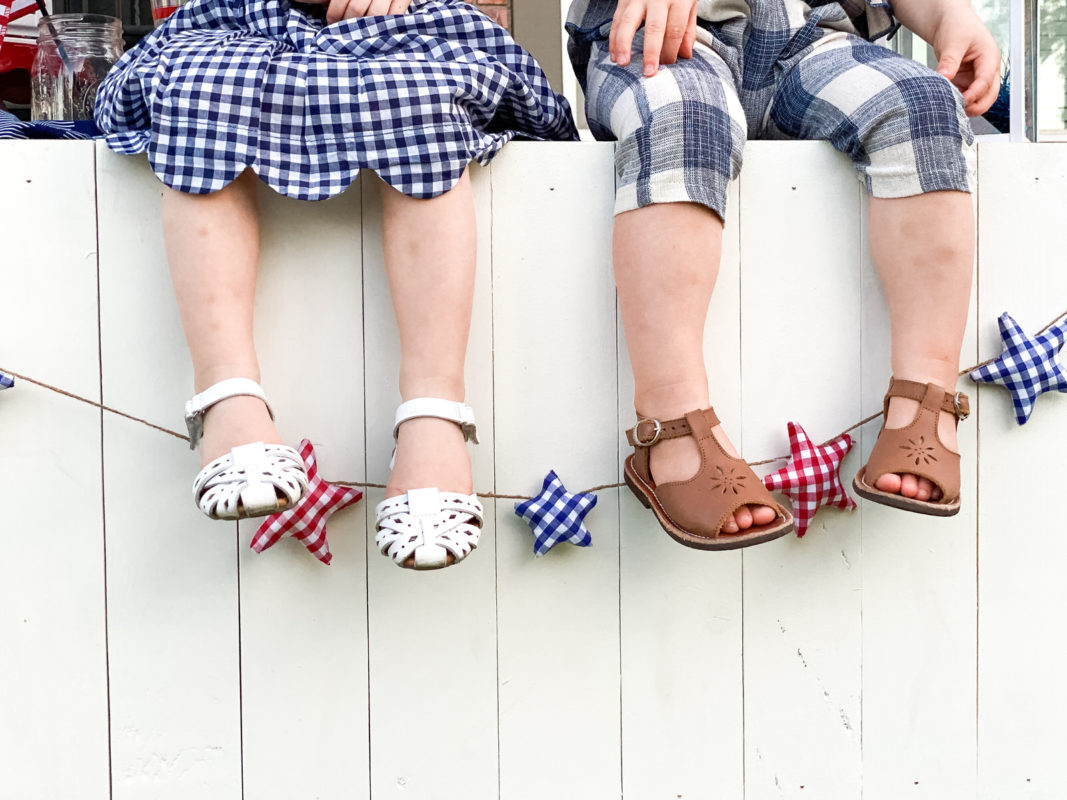 Sienna – 
Gingham Romper – gifted from a friend no tag sadly its SO cute!
Leather Sandals – Adaliese + Co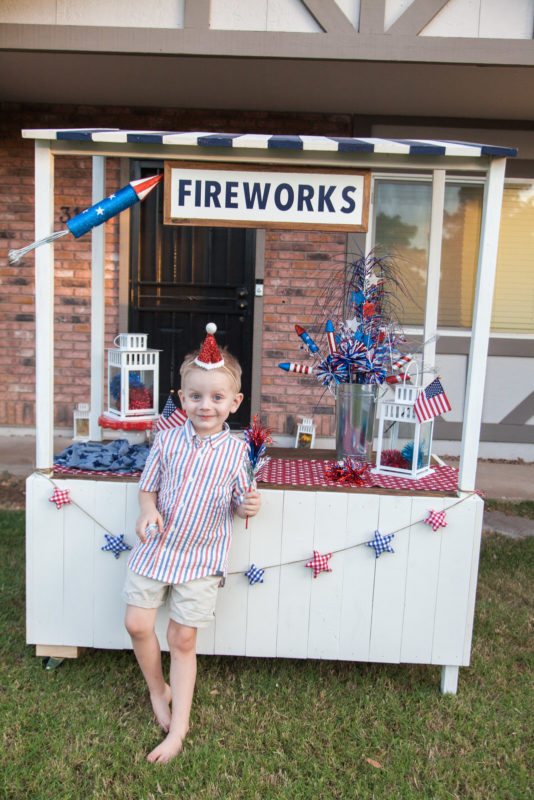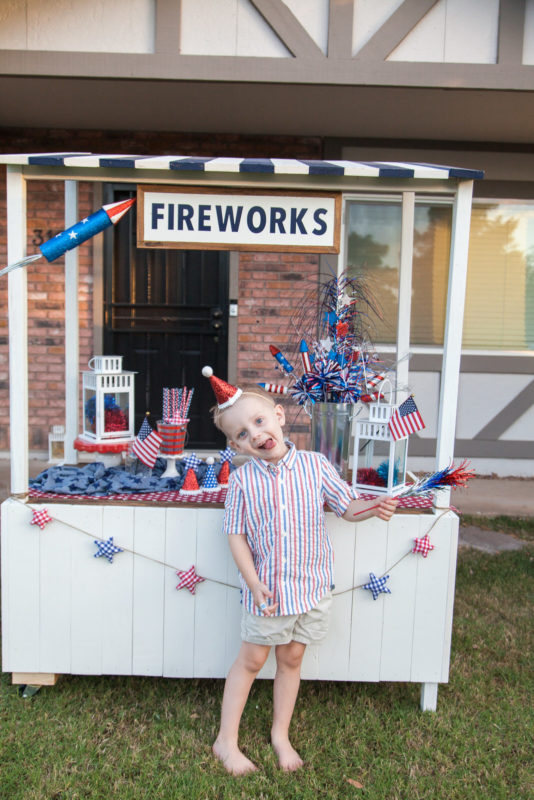 Tatum – 
Candy Stripe Button Down Shirt – The Gap 
Khaki Shorts – Polo (got them from TJmaxx) here are some similar from The Gap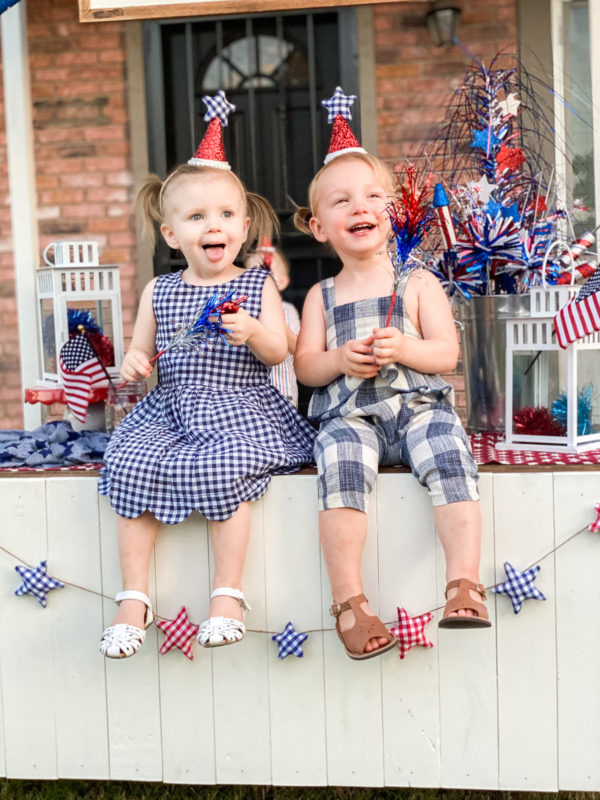 4th Of July Plans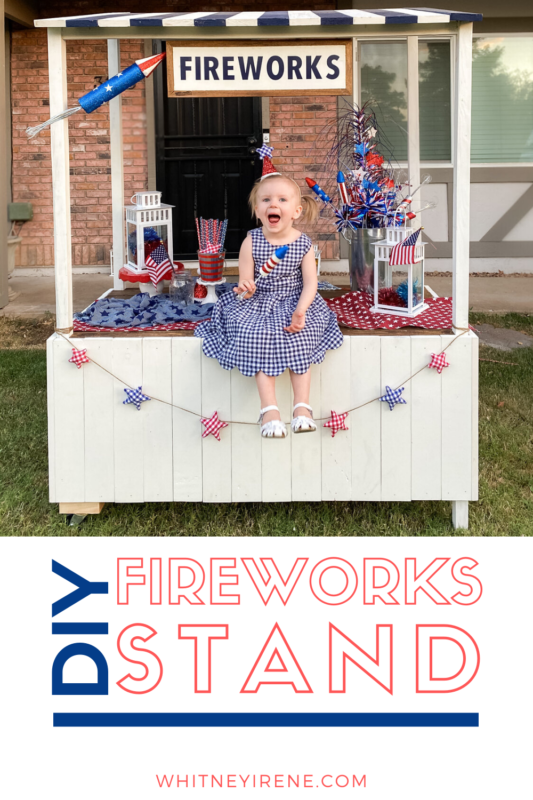 I wanted to shoot this early so I could share it with you all + my little sis and her daughter were visiting from out of town so you know I can't resist a styled shoot with our babies!
We are taking Standley up to our friend's Cabin for the 4th of July and they have a fun parade that comes right through their neighborhood. I can't wait to set this fun fireworks stand up again because the kiddos loved it!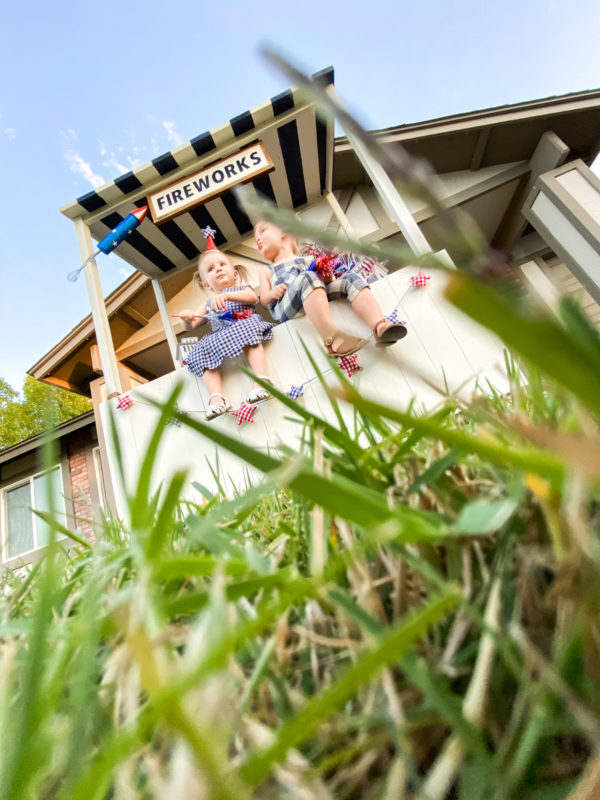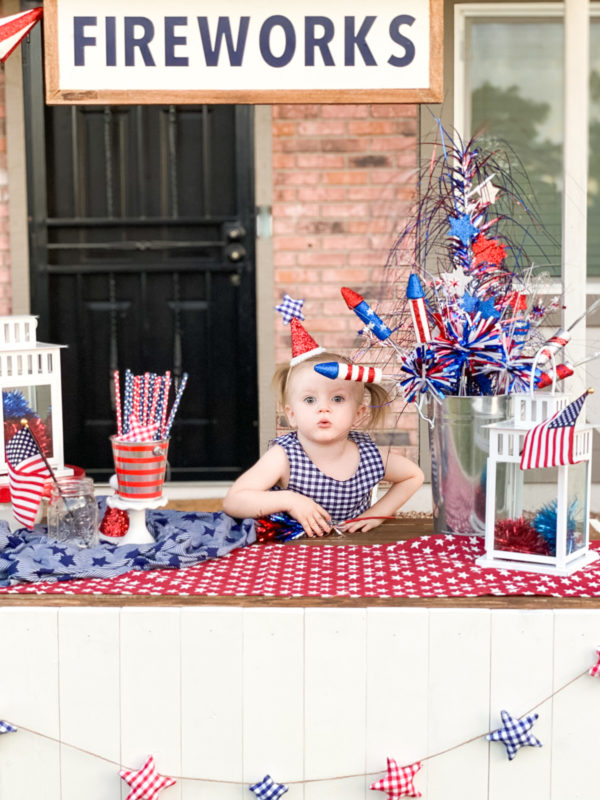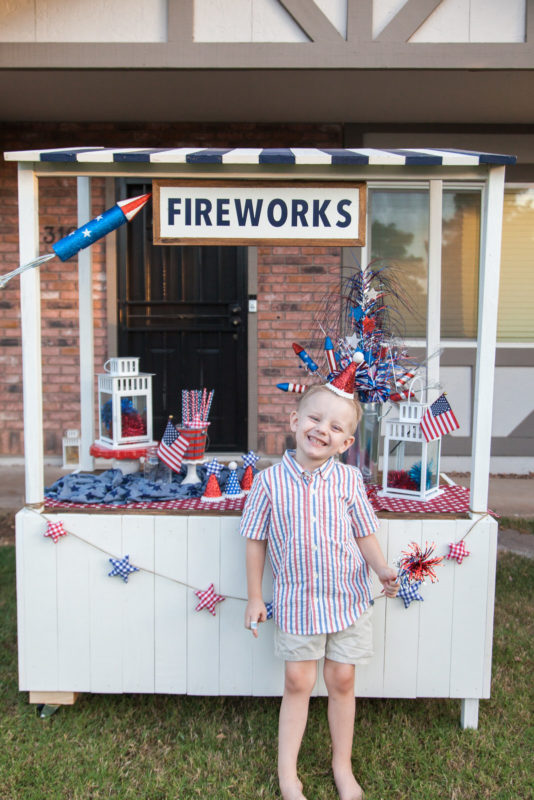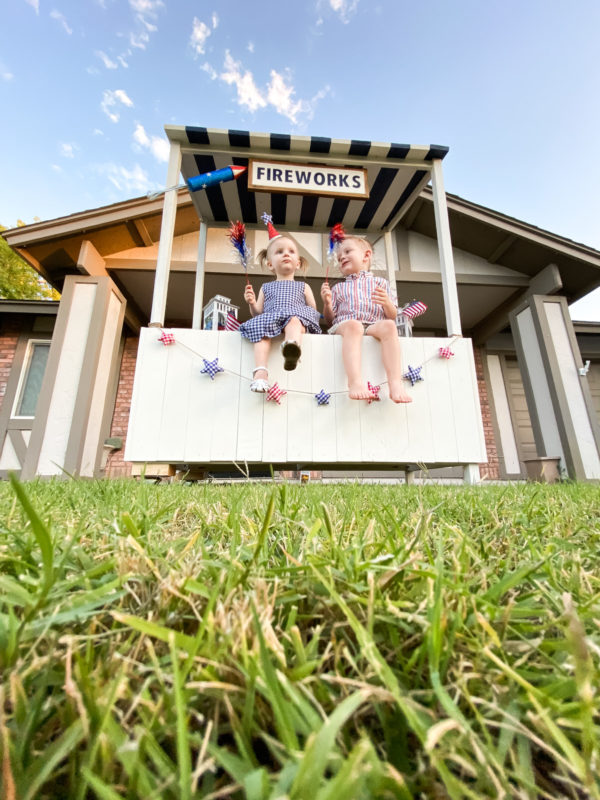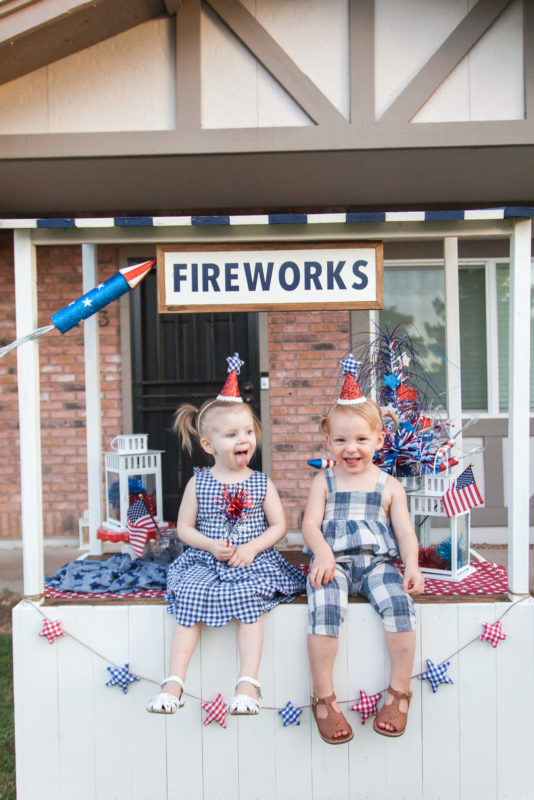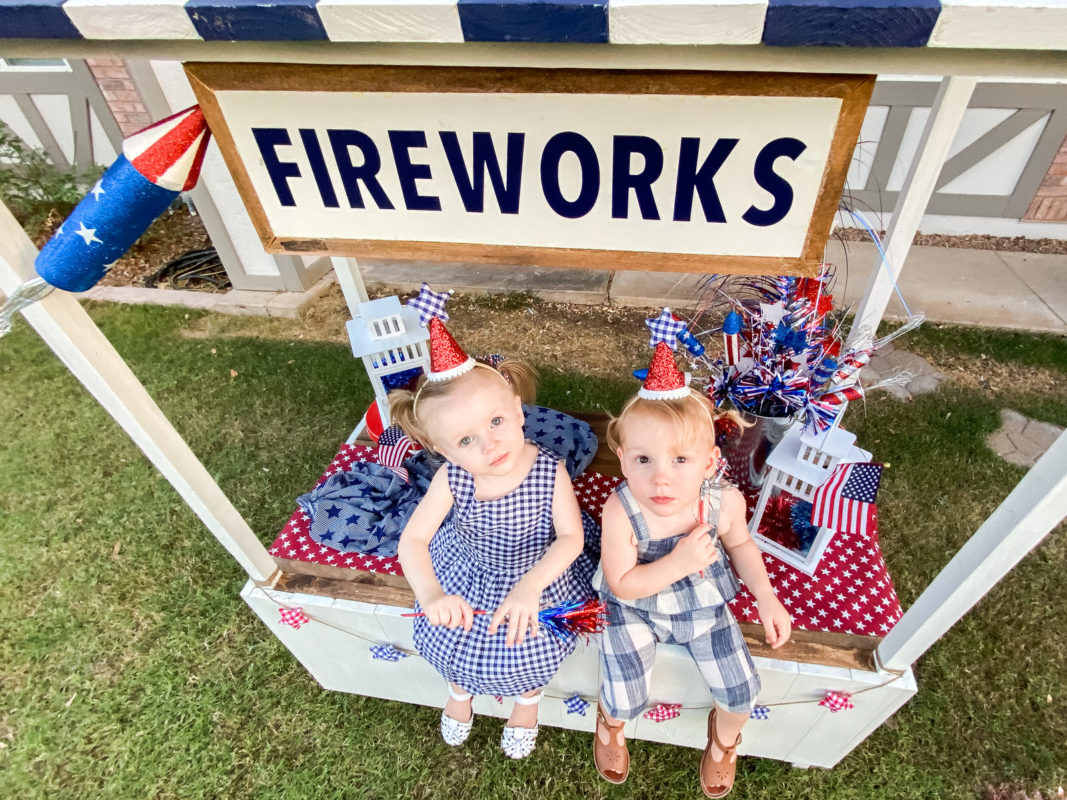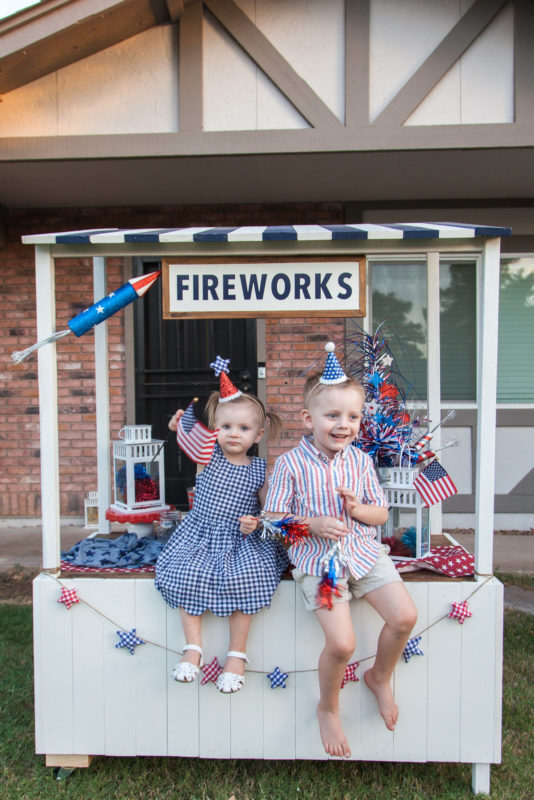 I've got so many fun themes and ideas for this fun muli-use stand filling my head so stay tuned!