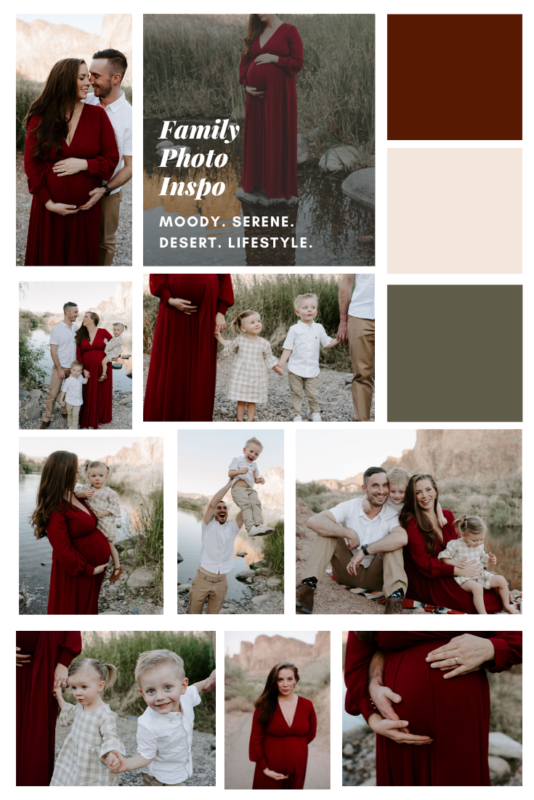 I'm not sure how many blogs or captions I've started with "photos are my love language" but seriously they are. Here you will find our Family Photoshoot Ideas Round-Up. We make getting family photos taken a priority several times each year, so it will be nice to have a place I can update each time we add a family photoshoot.
A Photography Family
Not only is my father a photographer and my mom a makeup/hair artist but my great grandmother was a photographer. Our family has a unique love for photography and memorializing moments through photos.
My grandmother published a book featuring the history of the town she lived in, and spent years sourcing and scanning images throughout the towns history. My uncle has become our family historian and has begun scanning and restoring hundreds if not thousands of images from our family. It's really so special.
Finding Inspiration
Now in the days of instagram, styled photoshoots for many life events are becoming more and more standard. Engagement, Wedding, Maternity, Family, Fresh 48, Newborn, Holiday etc.
Like many of you I find myself pinning photoshoot inspo or saving IG photos that I'm drawn to. Because I love the whole process of dreaming up a photoshoot, from the location to styling, poses and even the way editing can help achieve a whole mood, I wanted to do a round-up of our Family Photoshoots over the years.
Where to start with family photos
If you havent checked out my blog post with all my tips and tricks for dressing your family for a shoot check it out! I share why I always dress myself first to some tips on getting my kids to cooperate.
If you've found an image on pinterest that you love determine what it is you like about it? Is it the location? The clothing? The pose or candid nature of the subjects? Make note about what draws you to these pics so you can pin point what aspects you want to try and recreate as your own.
Family Photoshoot Round-Up
Okay as promised here is round-up of family shoots we have done over the years. My hope is that you will find some inspiration from them whether it be a pose, a feeling, an outfit, or location that speaks to you!
Be sure to PIN this post and check back as I'll be adding shoots here as we do them as well as be updating my favorites page so you can shop the outfits or something similar!
Most photographers are great about getting various scenarios (mom + dad only, full family, mommy + child, dad + child, sibling only shots etc) However it never hurts to discuss which of these pairings are important to you, and even share examples of poses you like.
I personally LOVE the more candid shots from our shoots – it's also 100 times easier if you have little kids to roll with the candid and let them have fun than to force them into a pose. See our fresh 48 shoot and how our photographer Elise captured some candid GEMS of our toddler Tatum.
Family of 3 – Newborn Photoshoot
Our first photoshoot as a family of 3 was just days after bringing our son home. I won't lie our outfits were an afterthought as I was so excited to be a new mom and pick outfits for my little man. I do love these photos however my biggest takeaway was to think about what would make me feel the most beautiful and plan an outfit ahead of time.
What I love about this shoot
Aside from just the pure newborn bliss and sweet sweet memories of our first days as new parents, I absolutely love that we are in our own home, it feels so natural.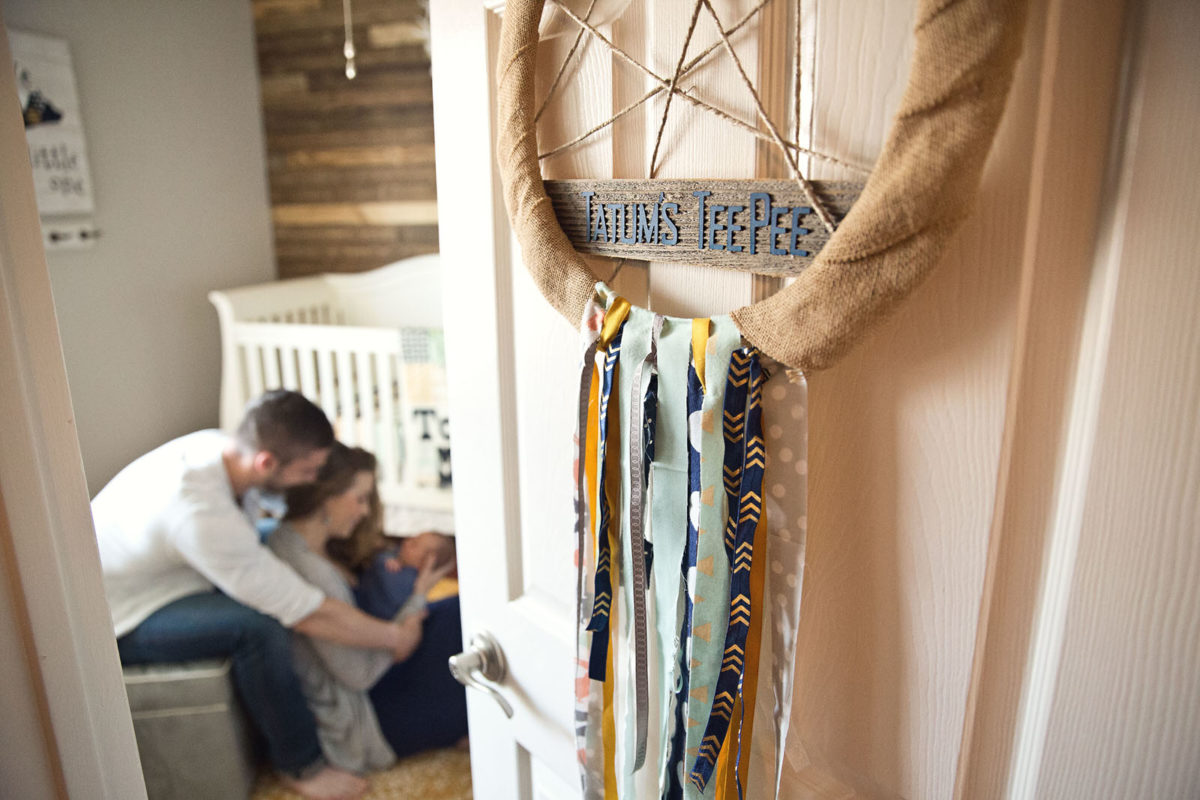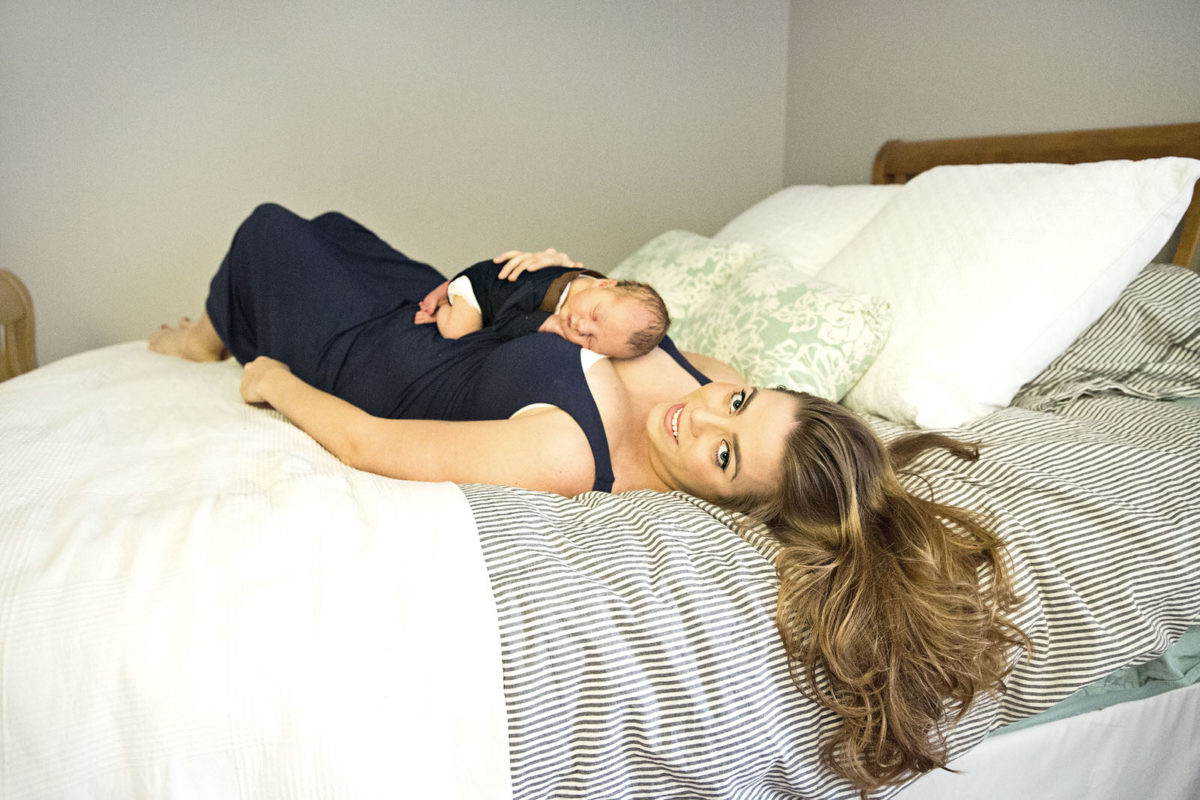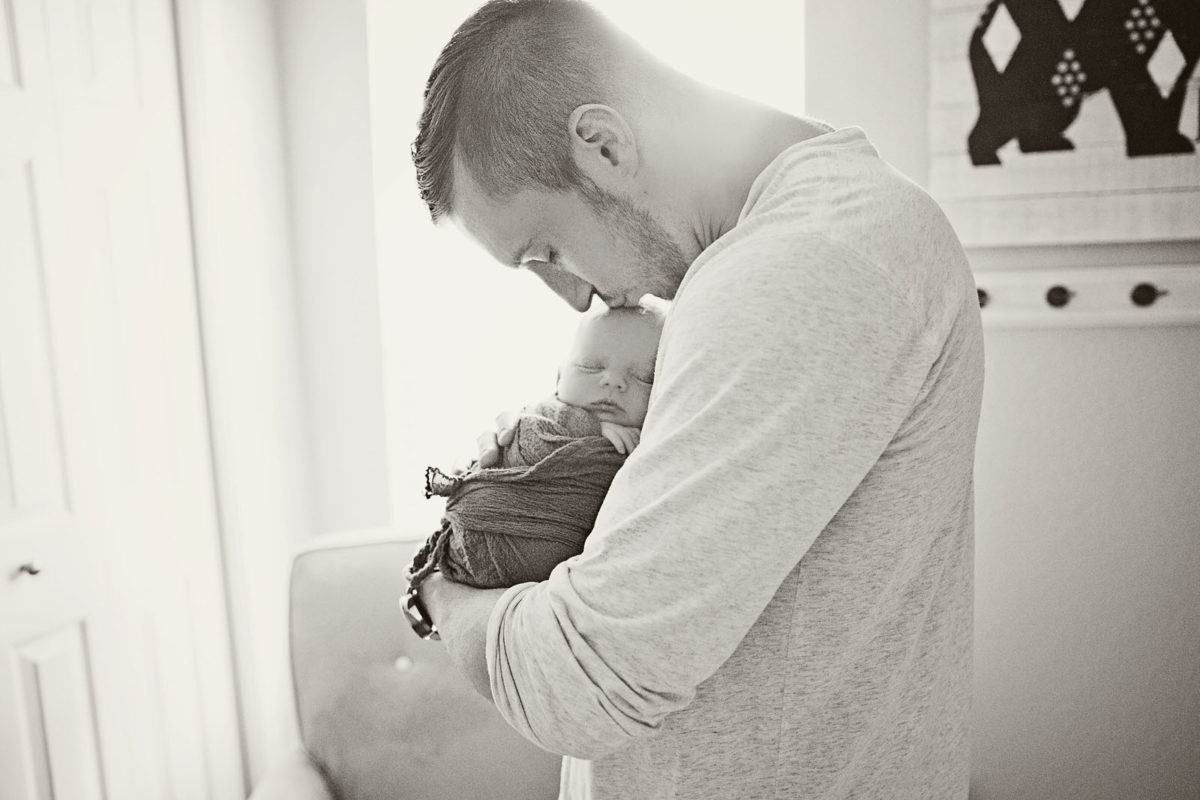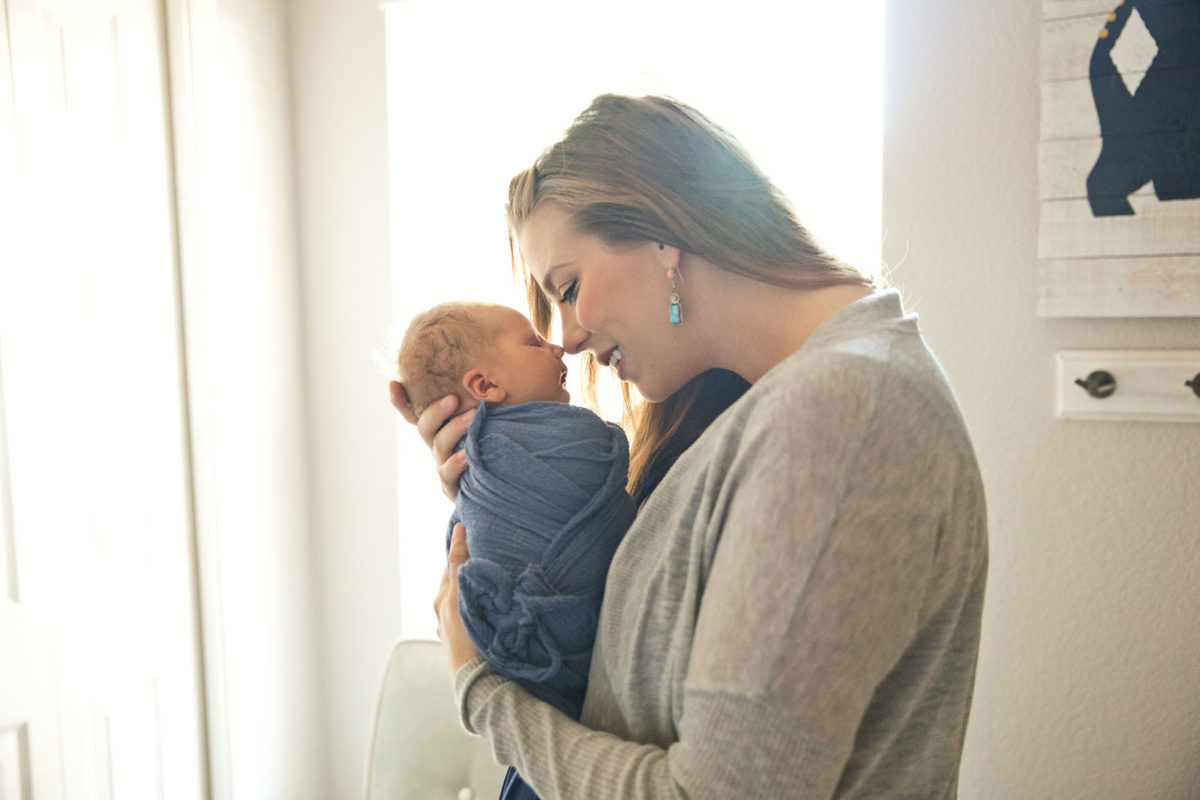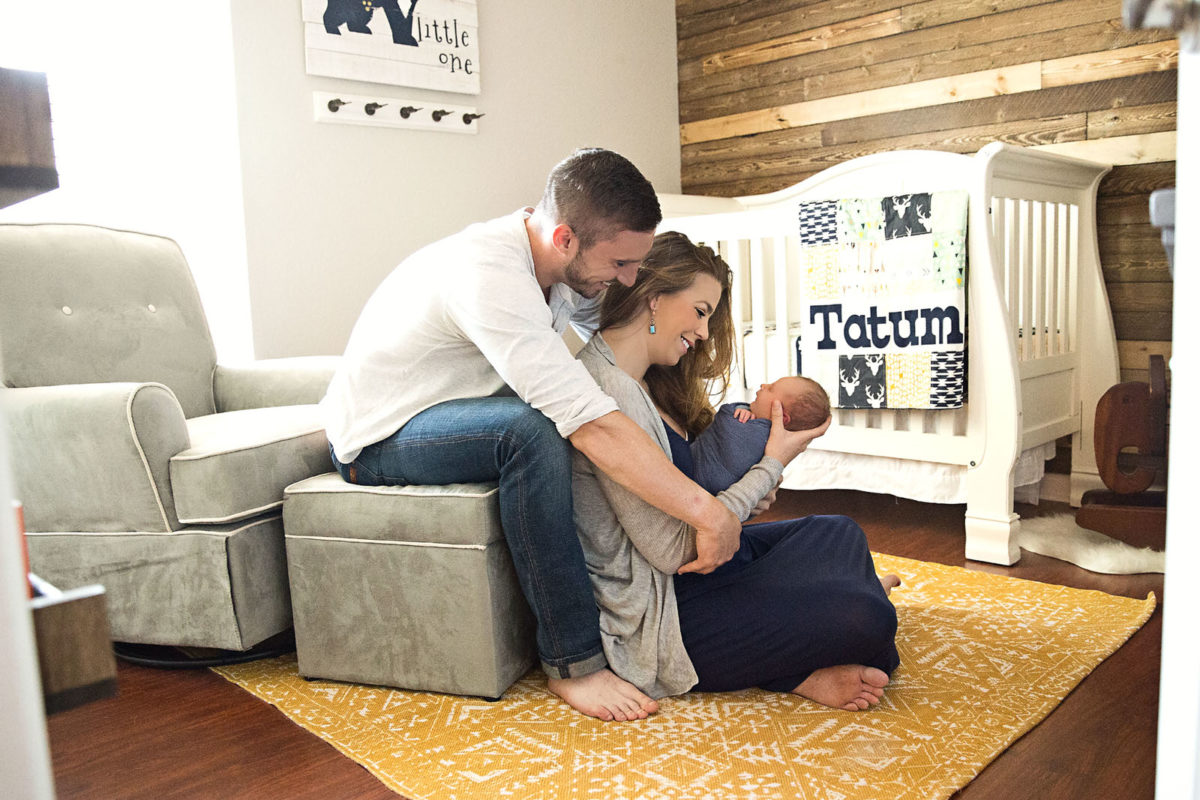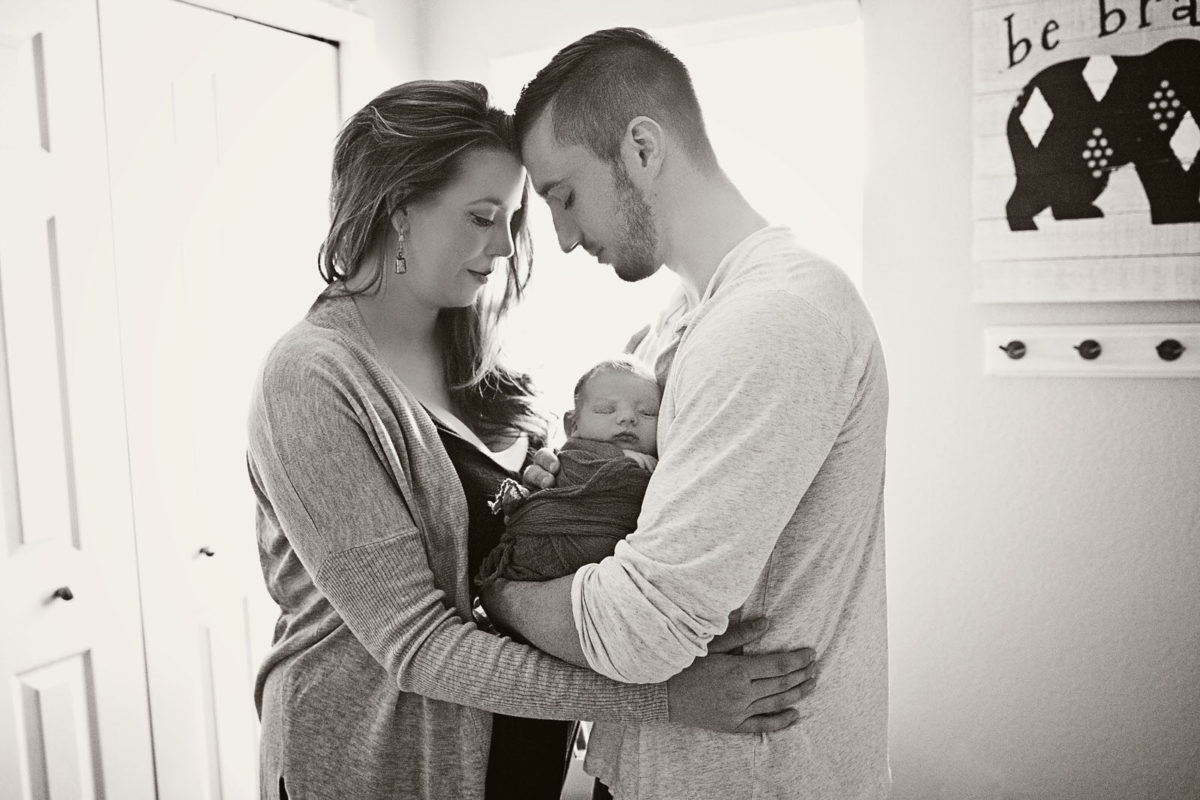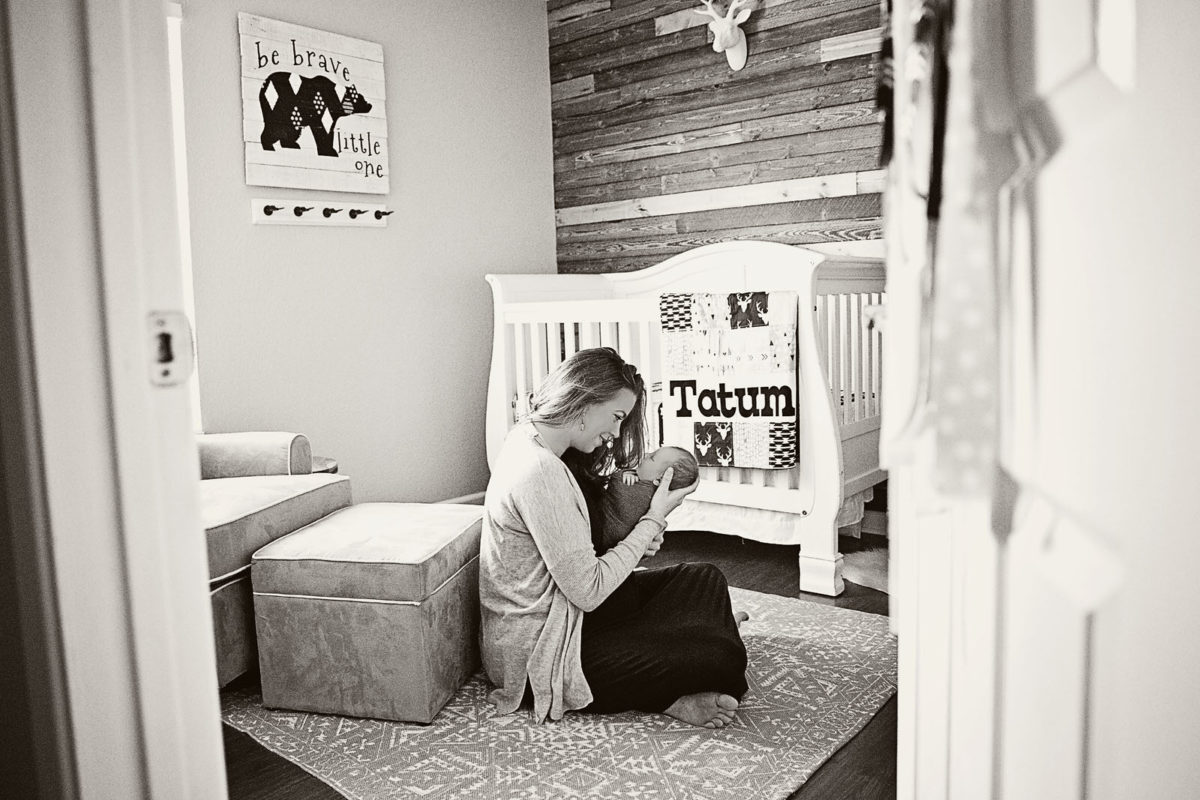 Photos by: Madison Leigh Photography
Family of 3 fall photos
We did a quick photoshoot for our holiday cards in 2016 while on a trip to visit my dad. I wish we had taken more scenarios however we were pressed for time. Looking back at them now just seeing how tiny Tatum was is precious enough to be glad we got even a few shots.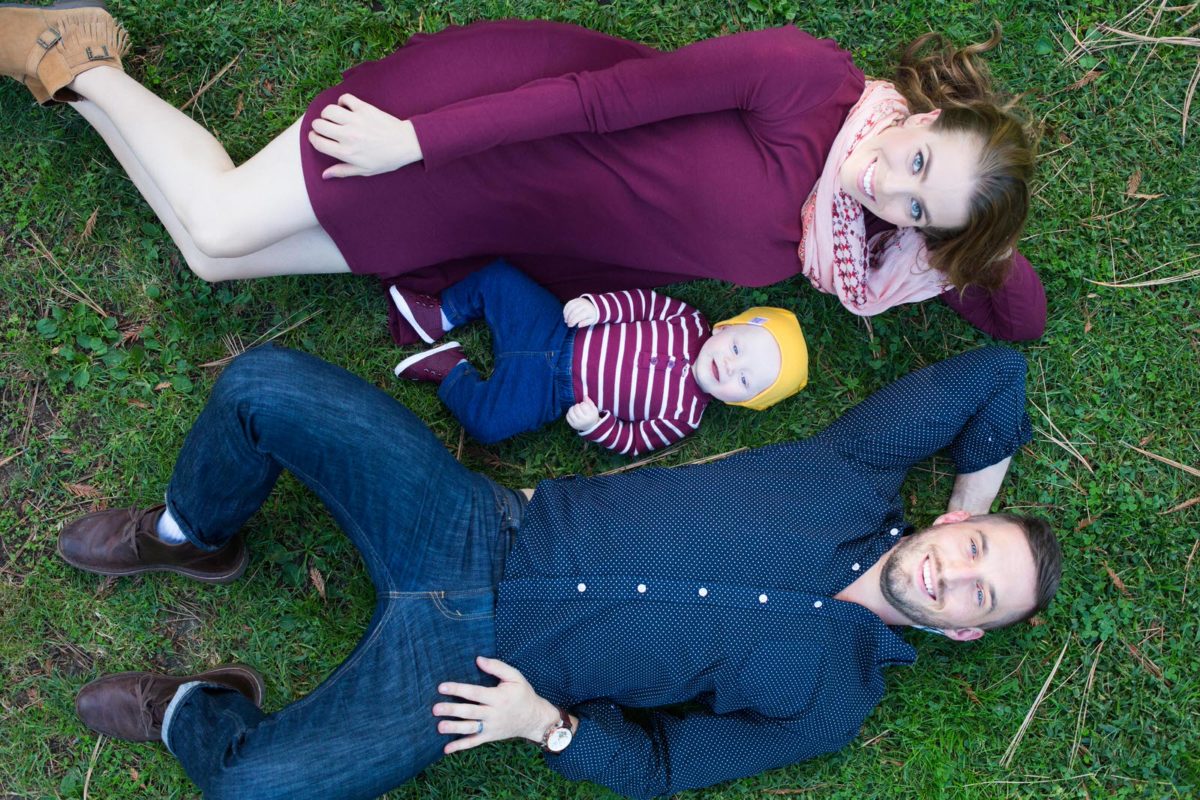 What I like about this shoot is the Ariel shot of all of us, its very unique!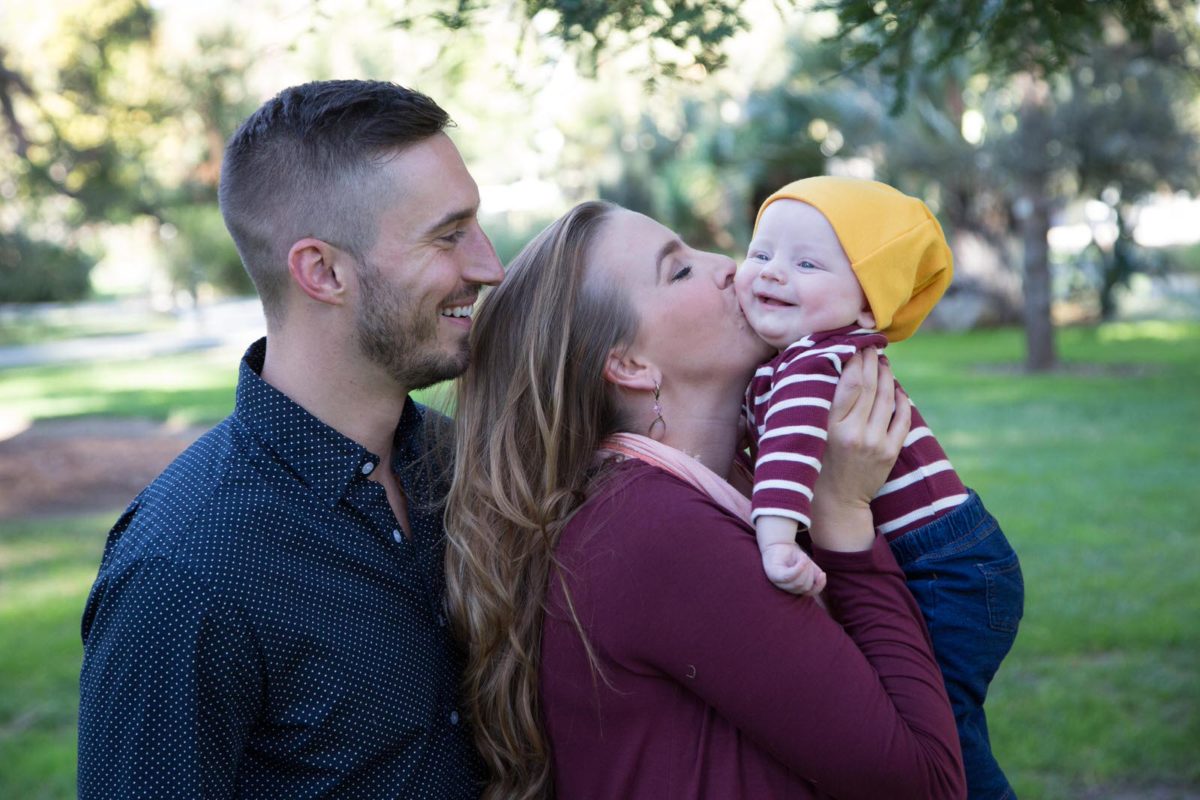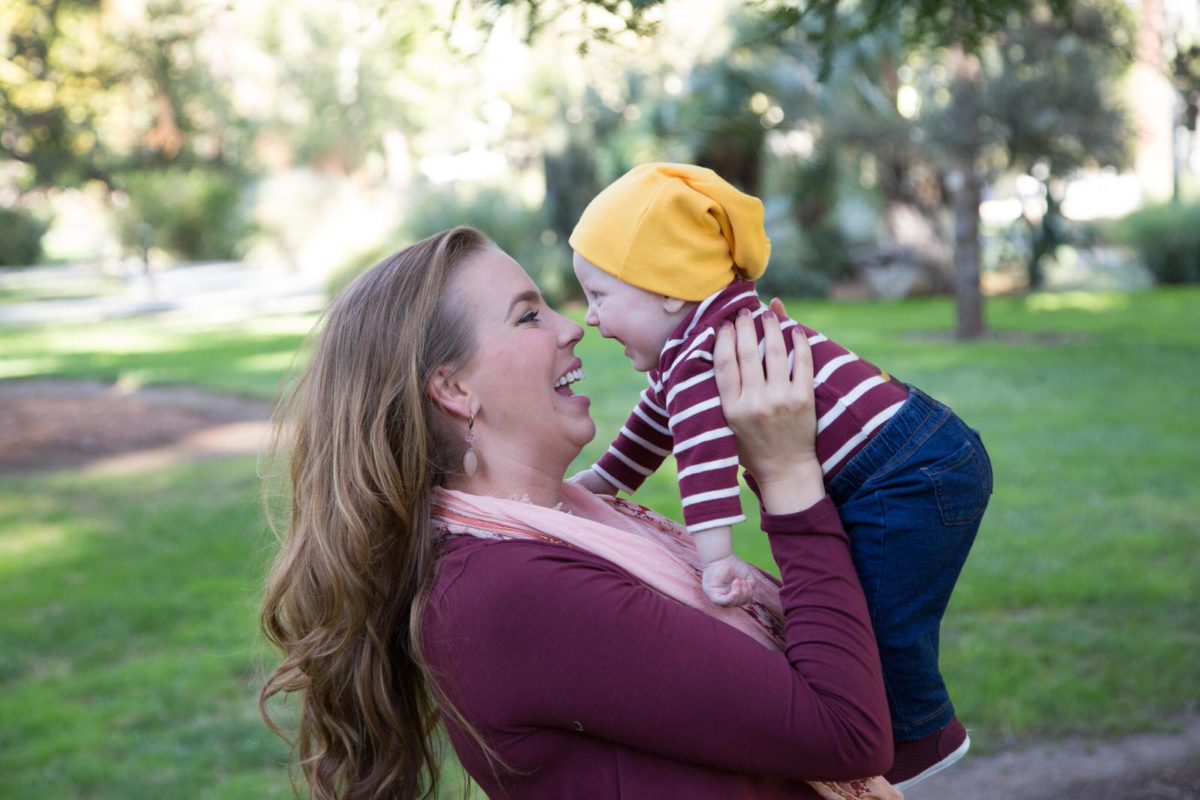 Family of 3 Photos – Dreamy Green Fields
This was our first experience with having a toddler for a full on photoshoot. Tate was just 15 months – I thought he was so big, but looking back he was just a wee babe!
What I love about this shoot – the dreamy green field, the fact that I remembered my sling as it was near the end of our slinging days, the soft neutral outfits.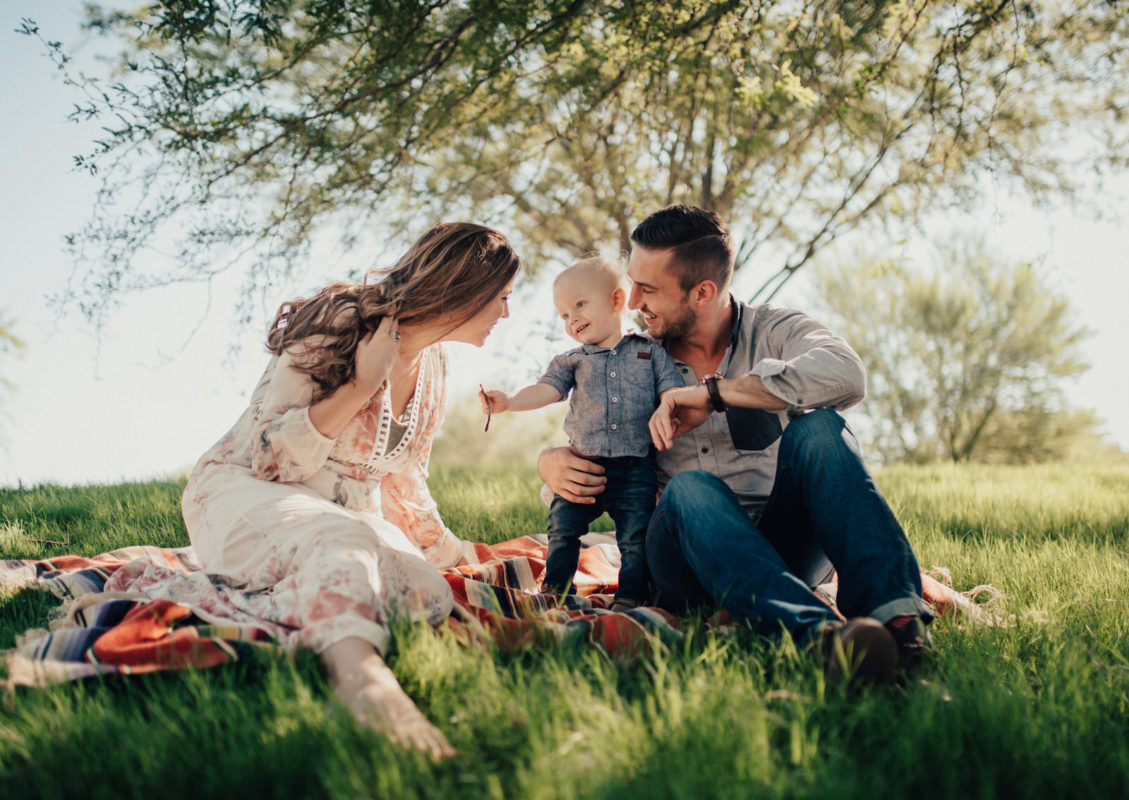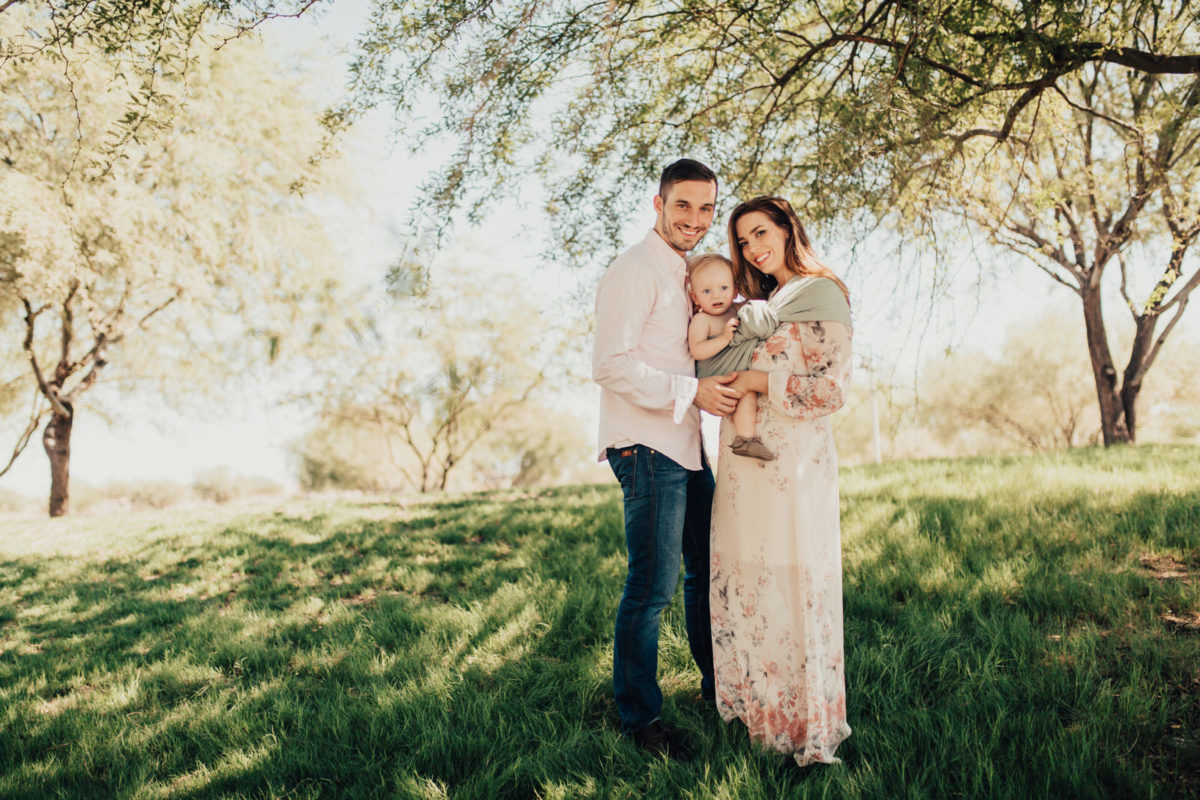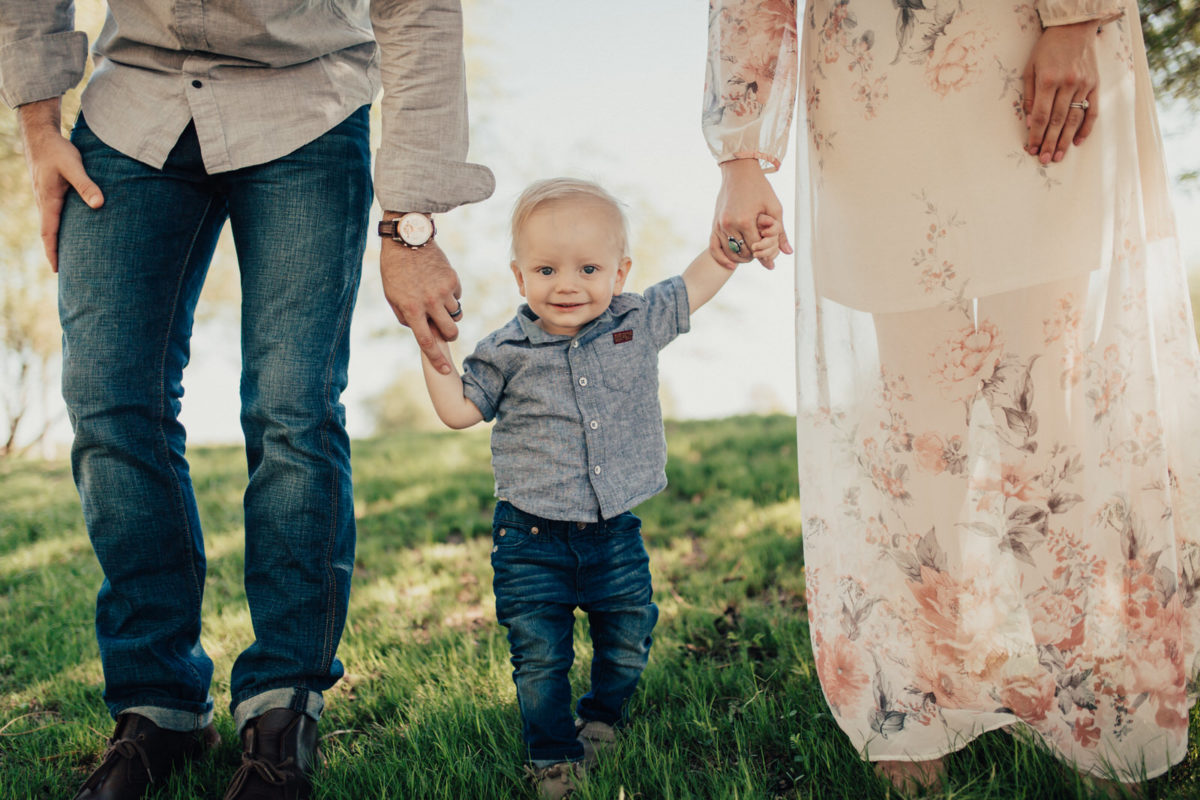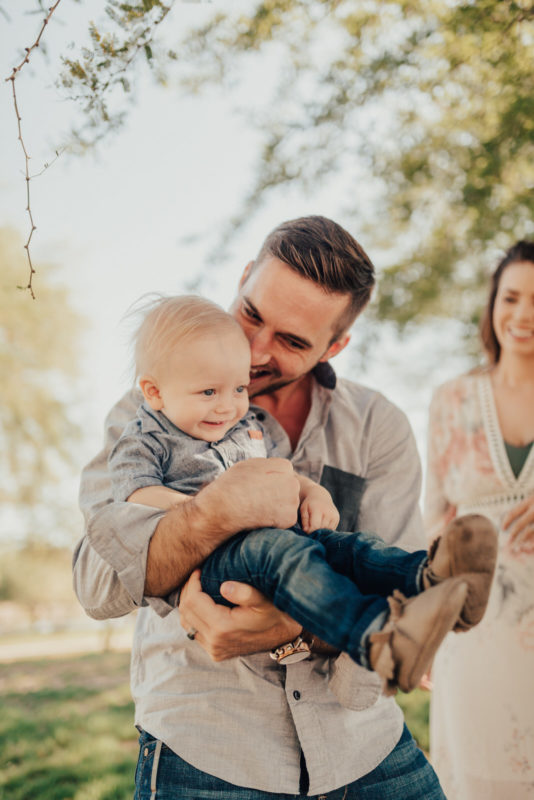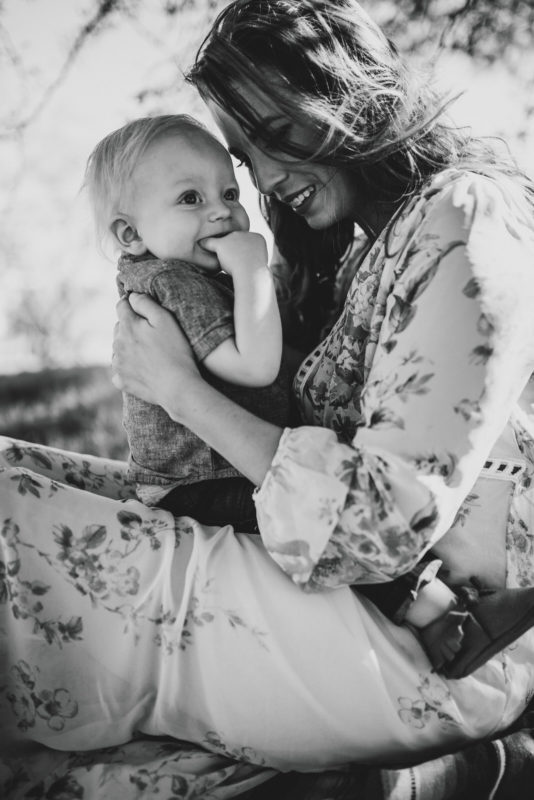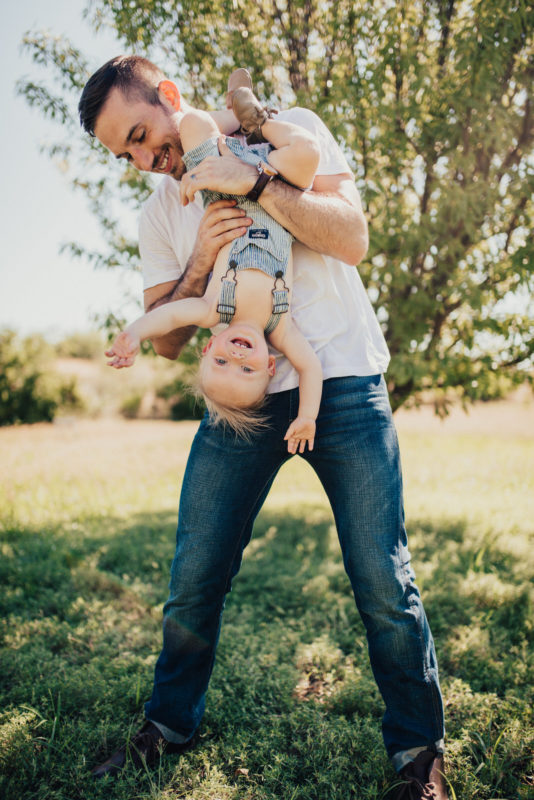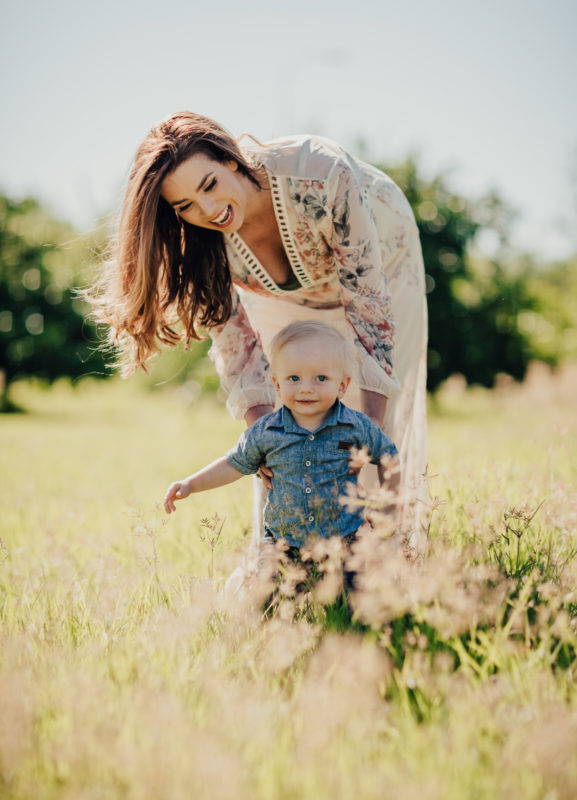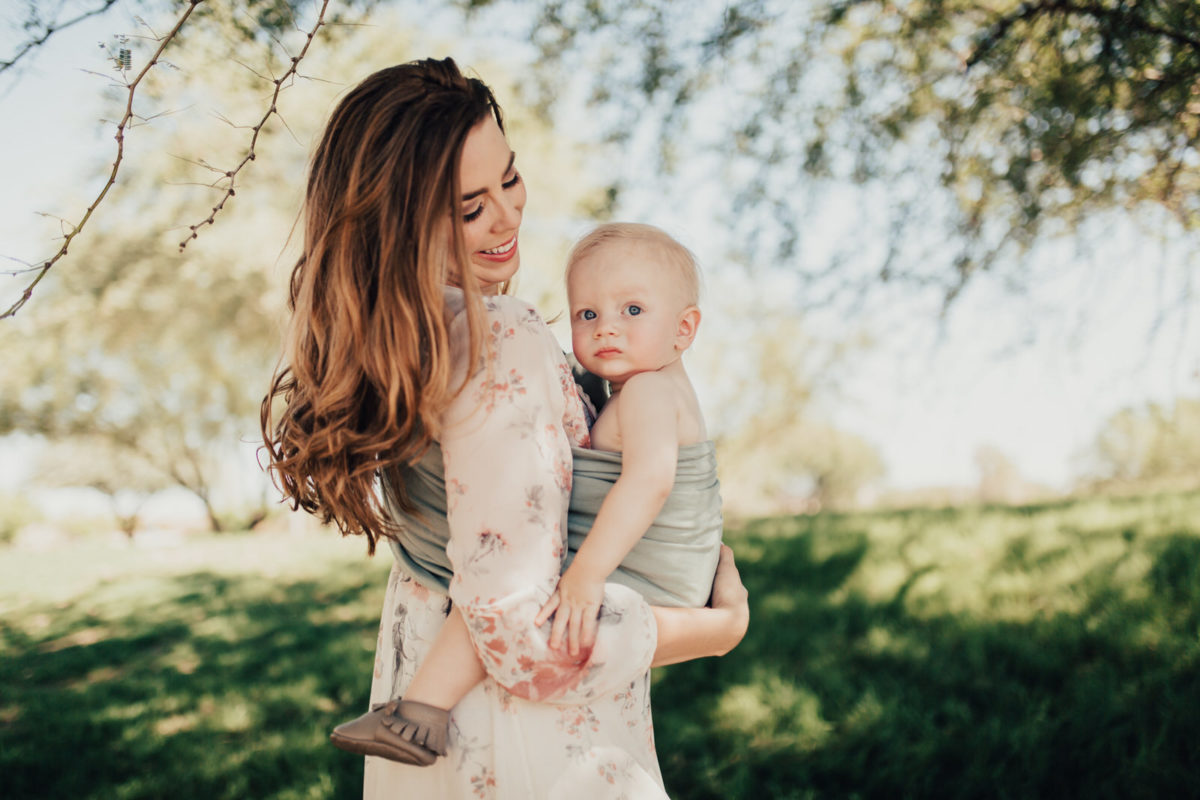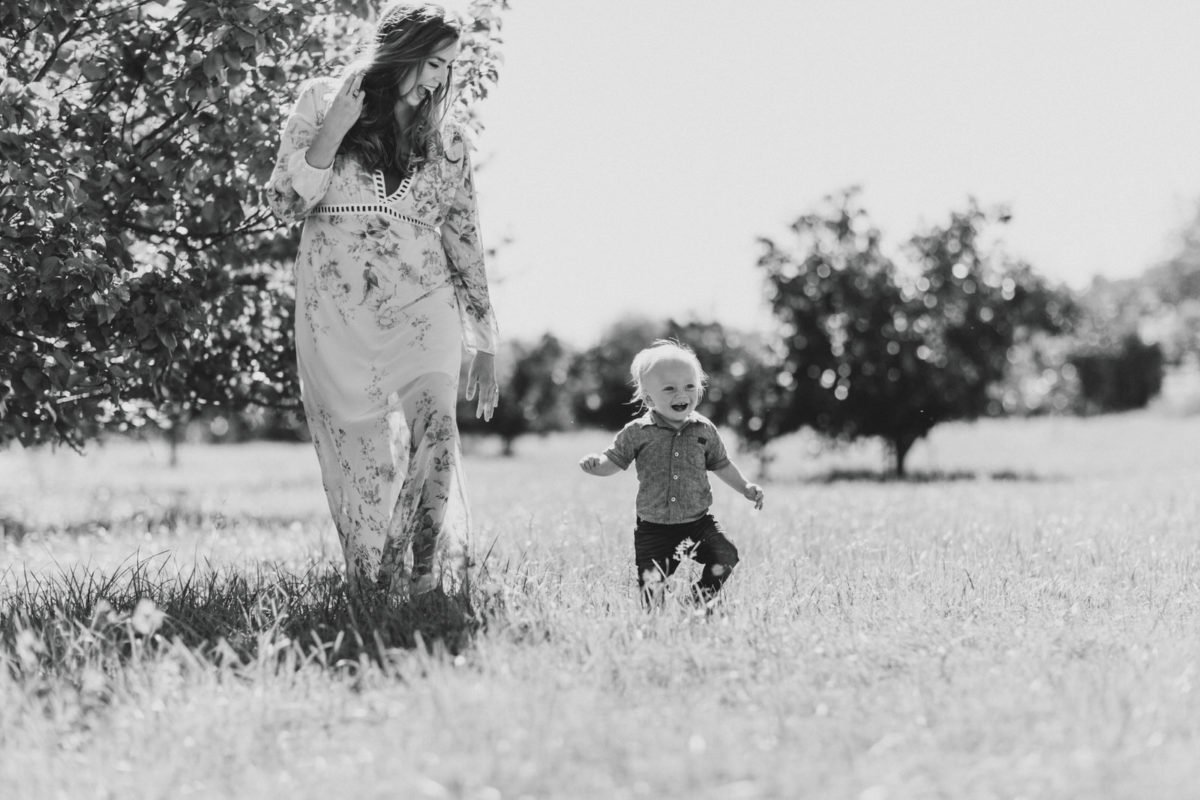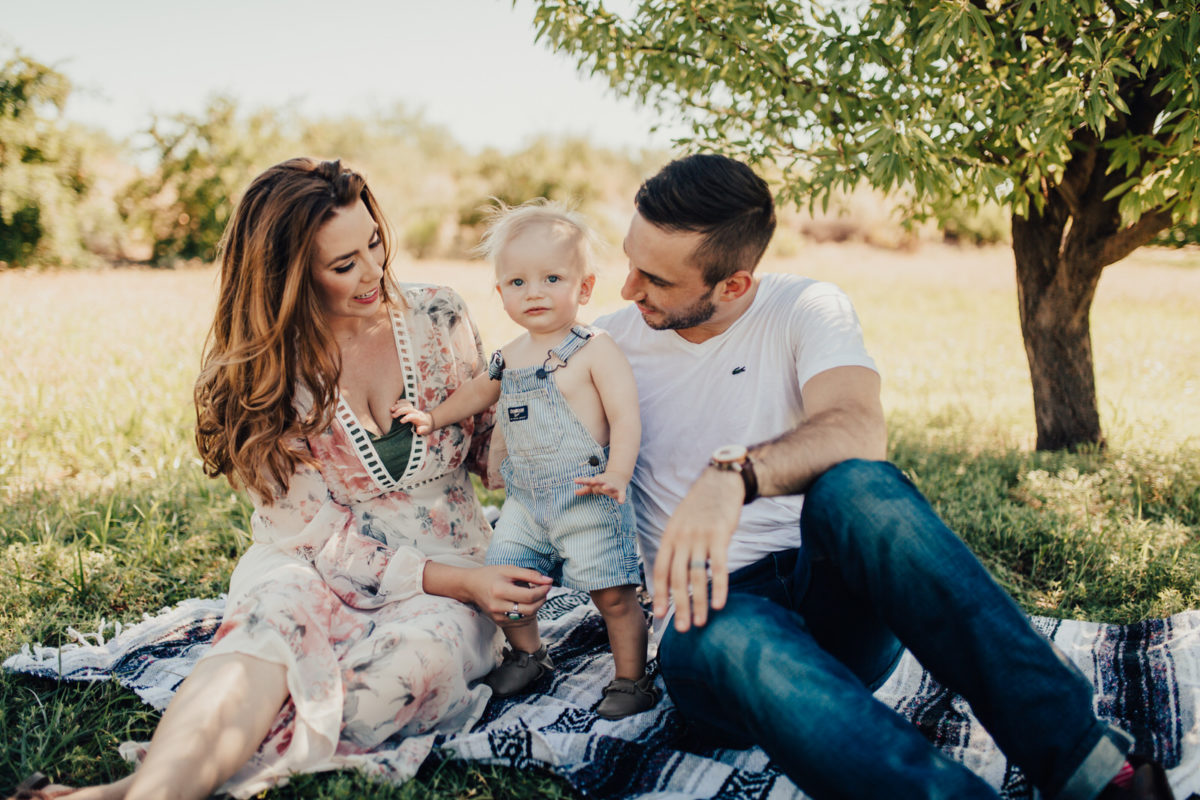 Photos by: Elise Juna Photography
Location: Veterans Oasis Park Chandler AZ
Family of 3 | Holiday + Maternity Photos
We first visited Mother Nature's Farm in October of 2016 when Tate was just a baby, now we visit each year and its just the cutest place. When pregnant with my daughter Kennedy I was envisioning rich winter tones + trees for our Christmas pics…not something the Phoenix Valley has a ton of. Mother Nature's Farm was a great location to get both Christmas trees + these picturesque trees. It felt like we were transported somewhere else.
I love the way Elise captured Tatum running around, having fun!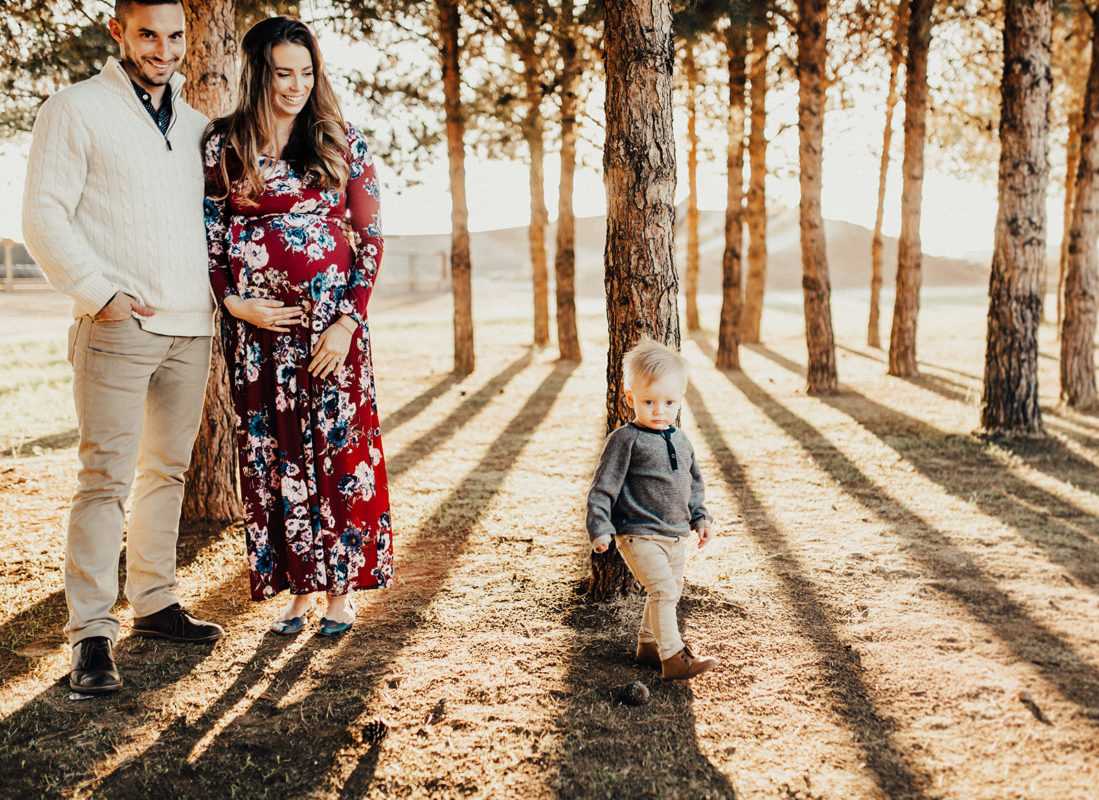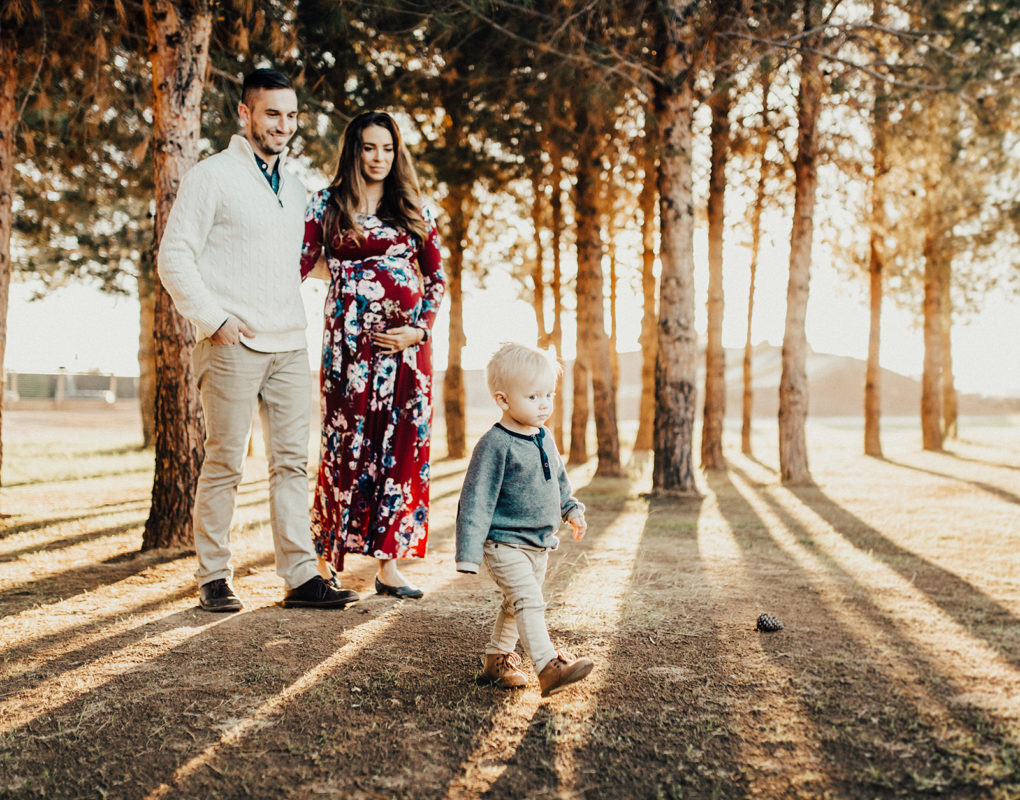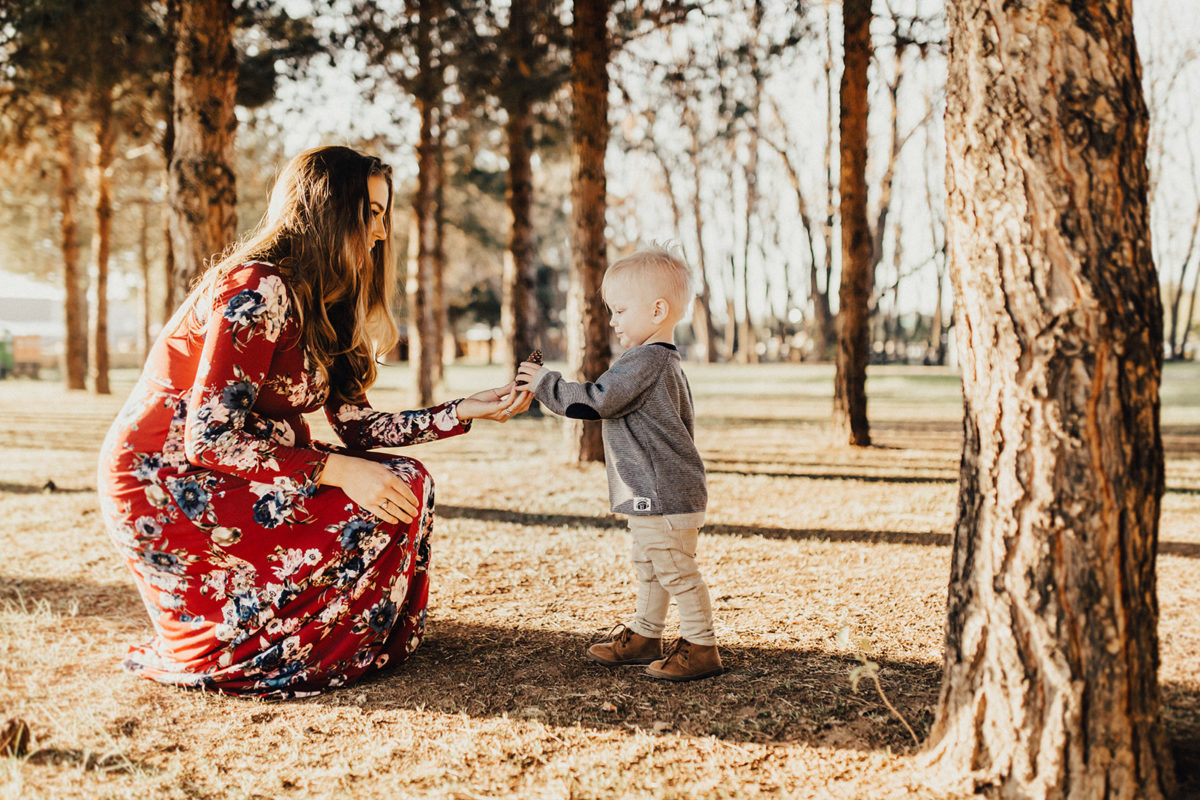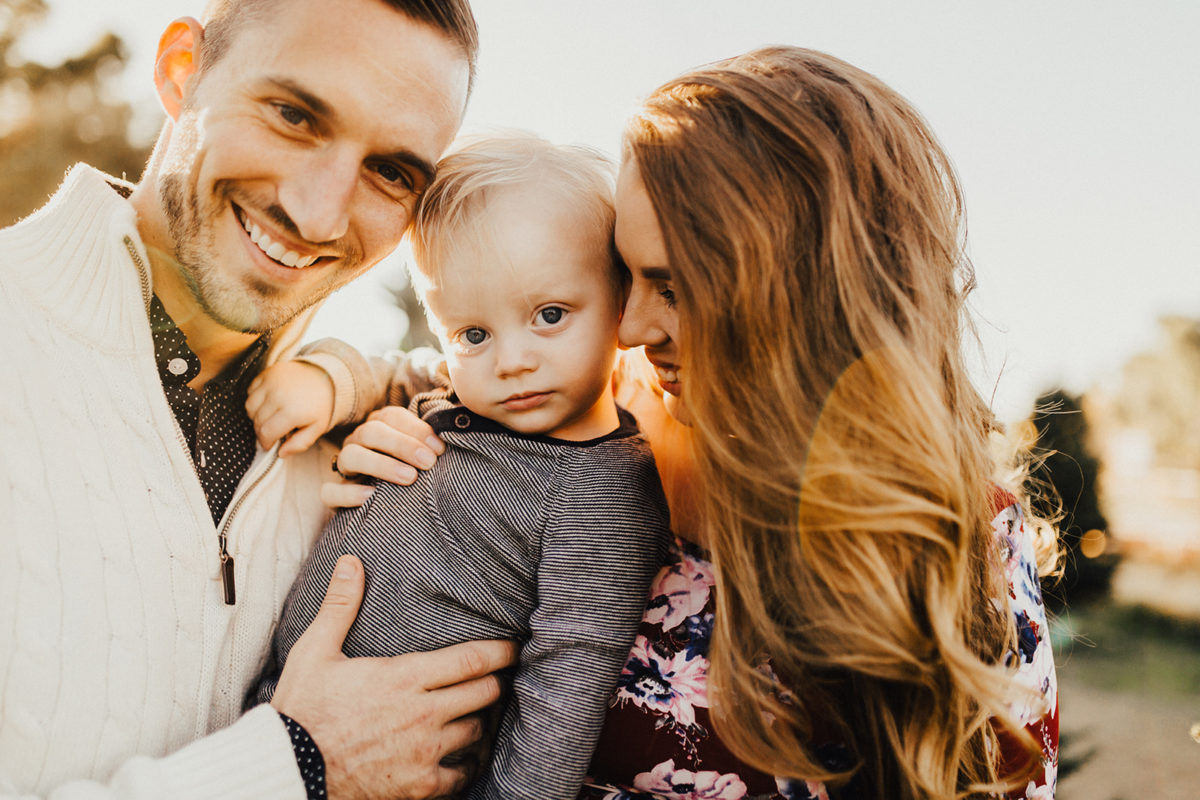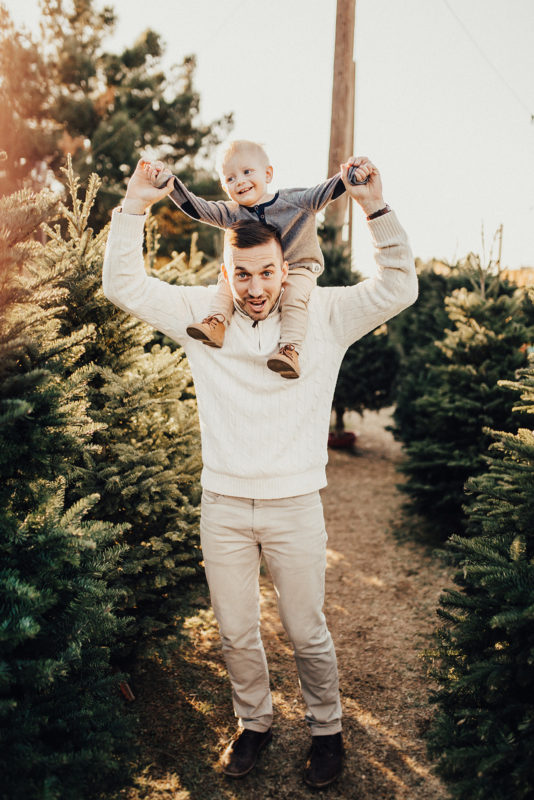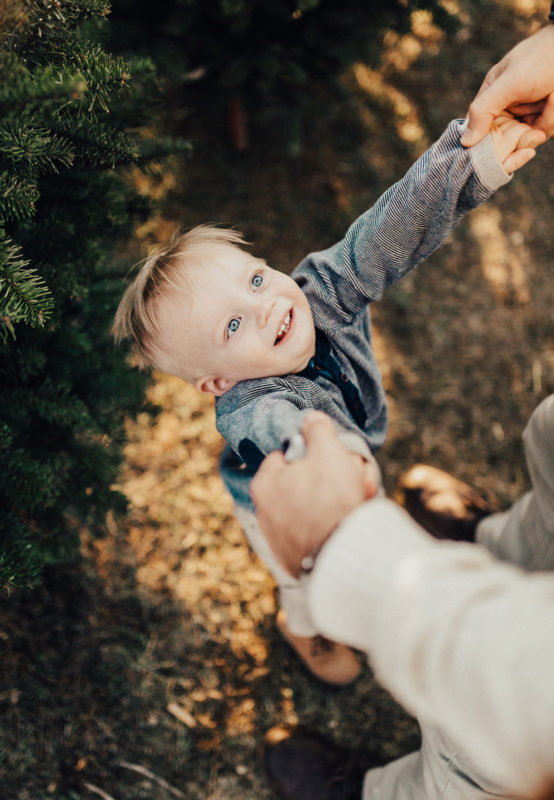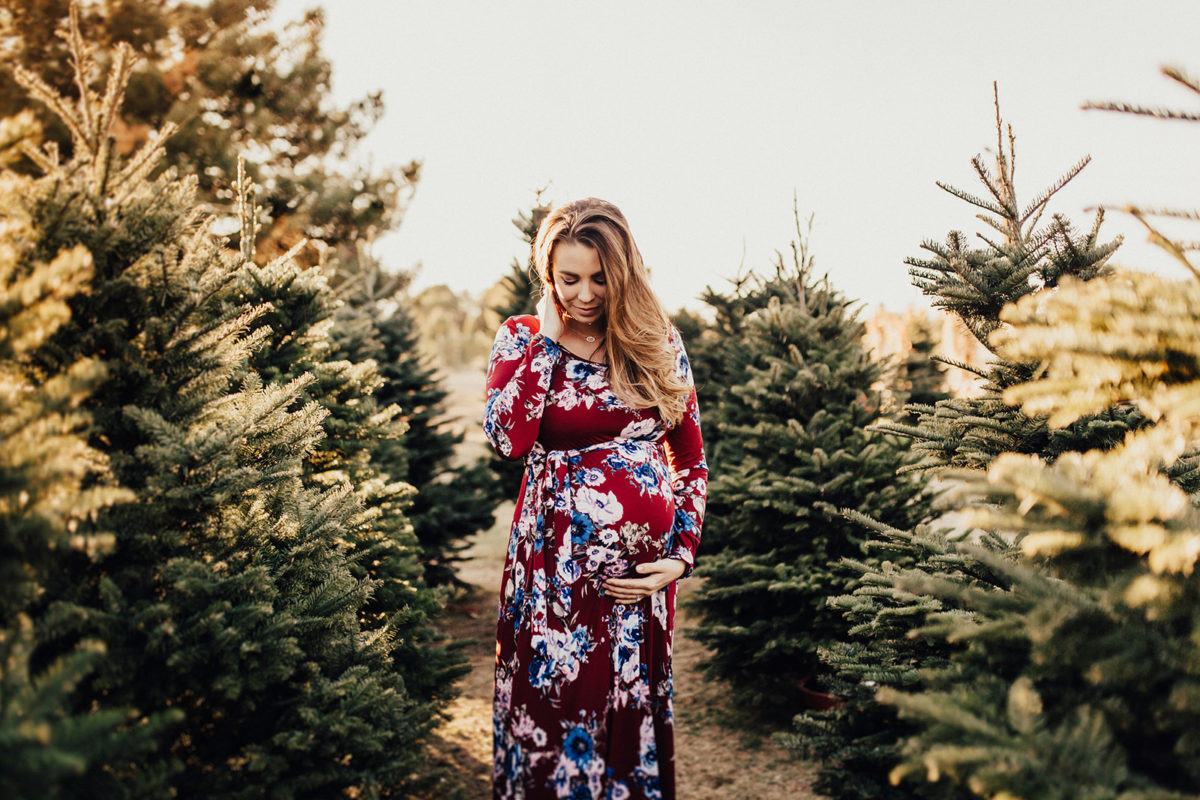 Photos by: Elise Juna Photography
Location: Mother Nature's Farm Gilbert AZ
Family of 3 Photoshoot – Maternity AZ Nursery
I hadnt ever shot in a nursery before and the lighting, textures and colors were so beautiful! The moody hues give me life!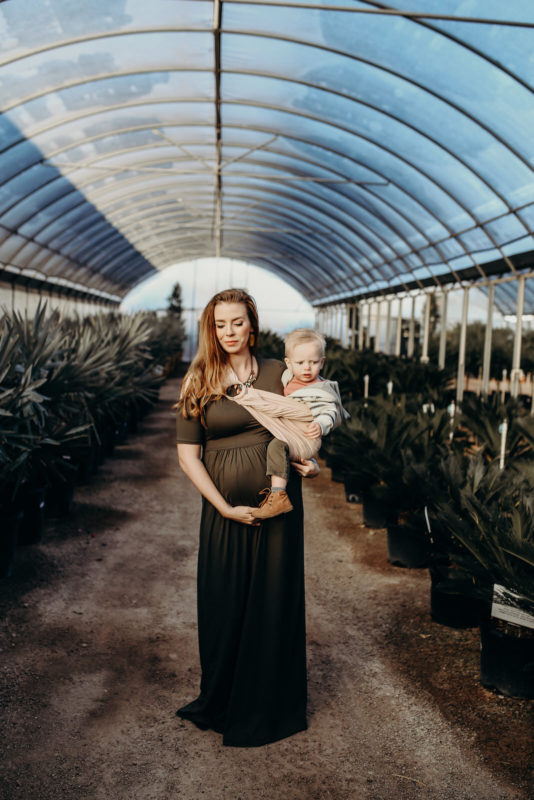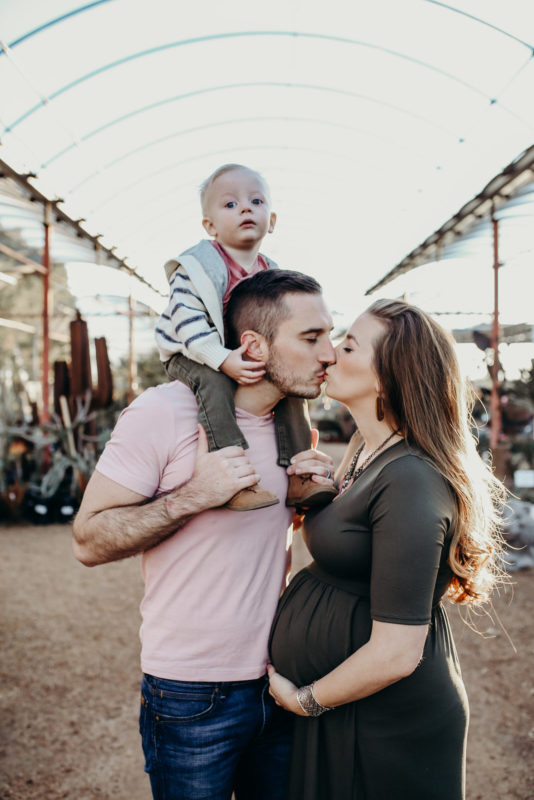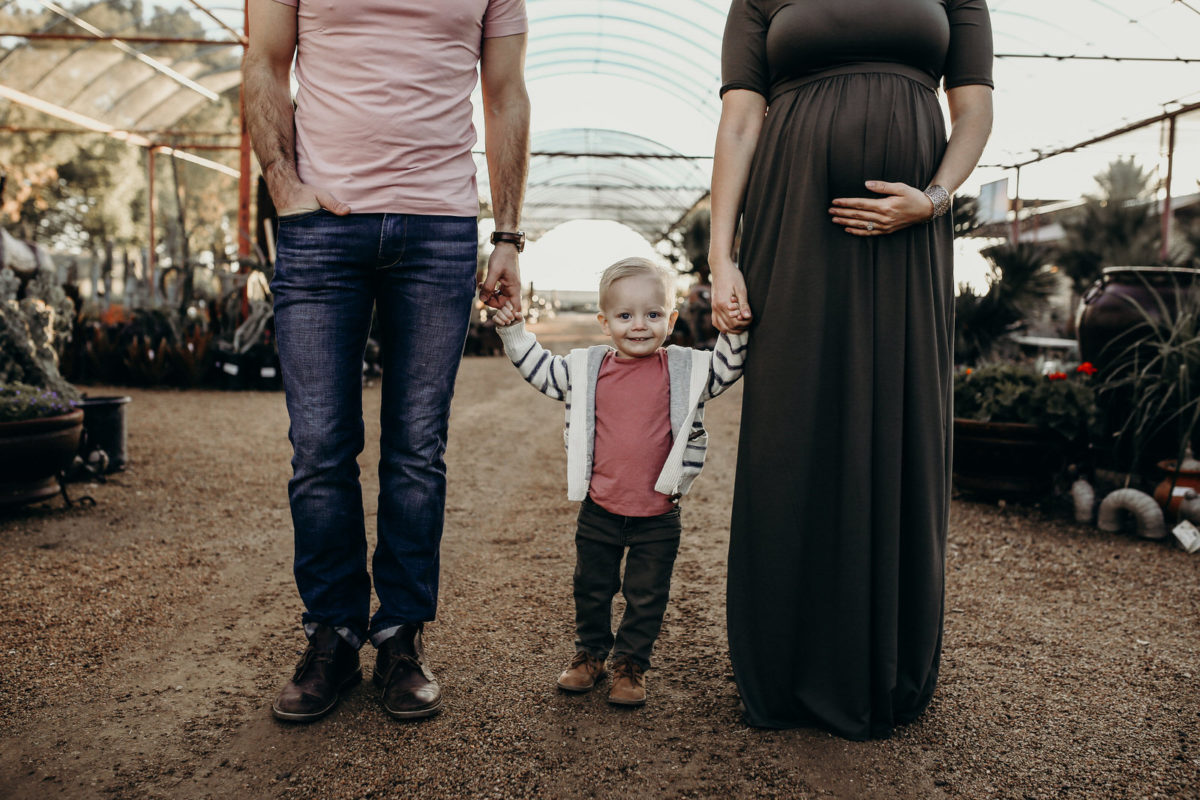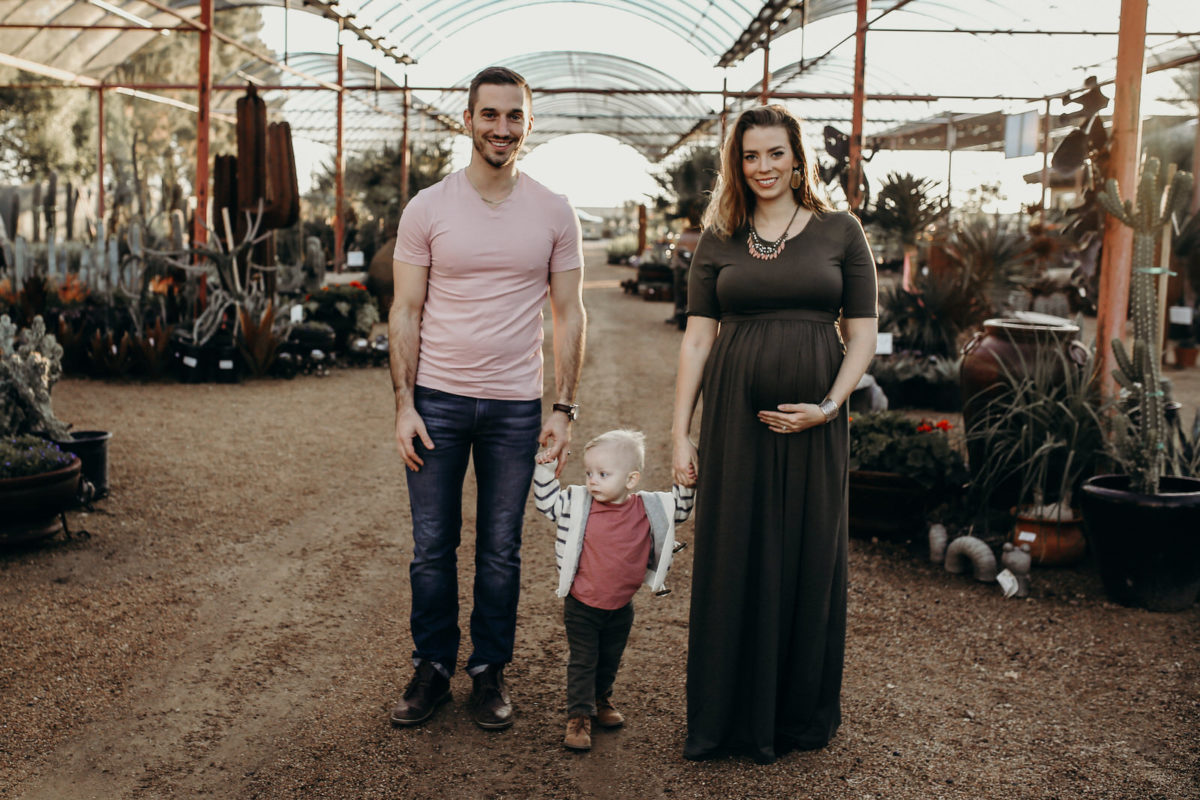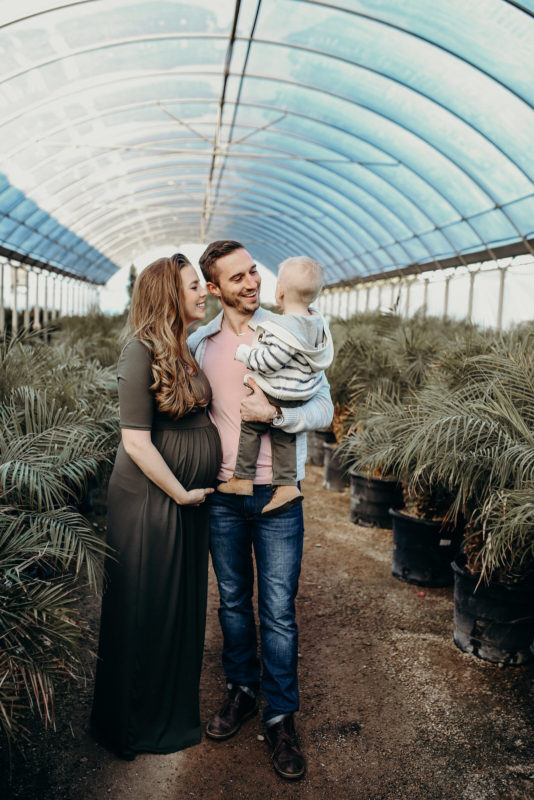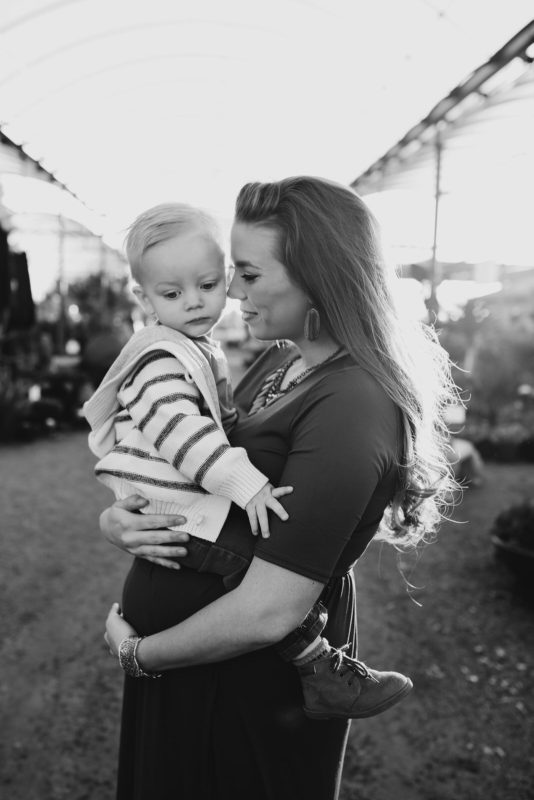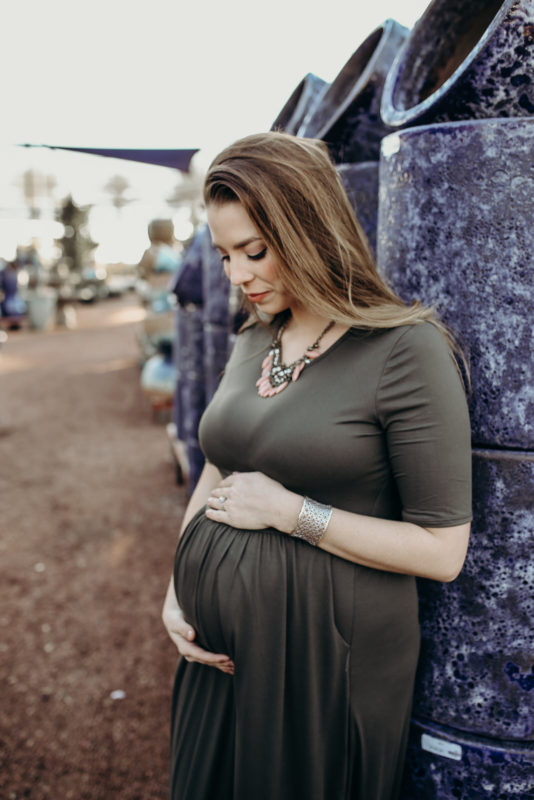 Photos by: Fatty Photo
Location: Desert Horizon Nursery, Queen Creek AZ
Maternity Photos – Vintage Bus + Feminine Florals
There's just something about a fun prop, this vintage bus from the Vintage Valet made for such a unique backdrop. I chose to wear a floral maxi since I was pregnant with our daughter Kennedy. I'm so happy with how these colors all came together.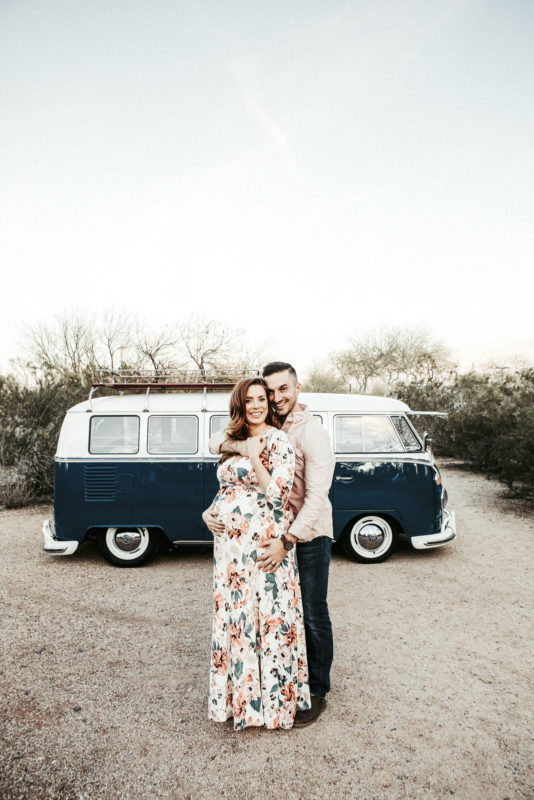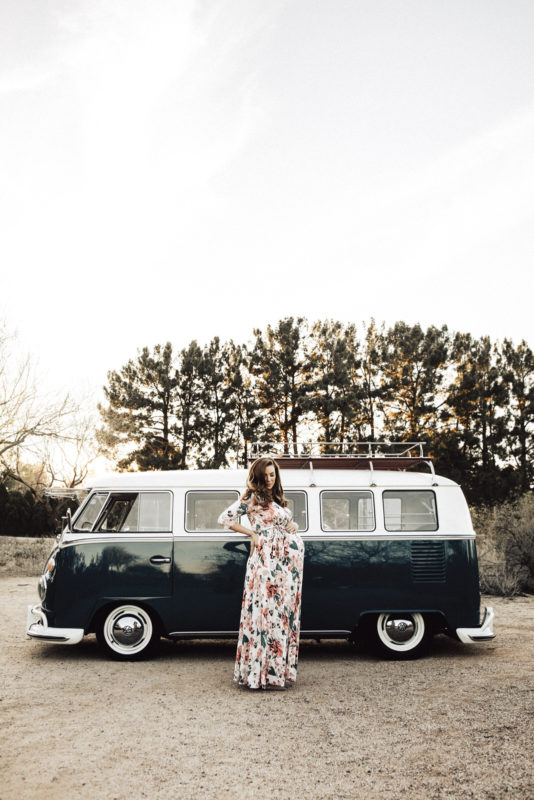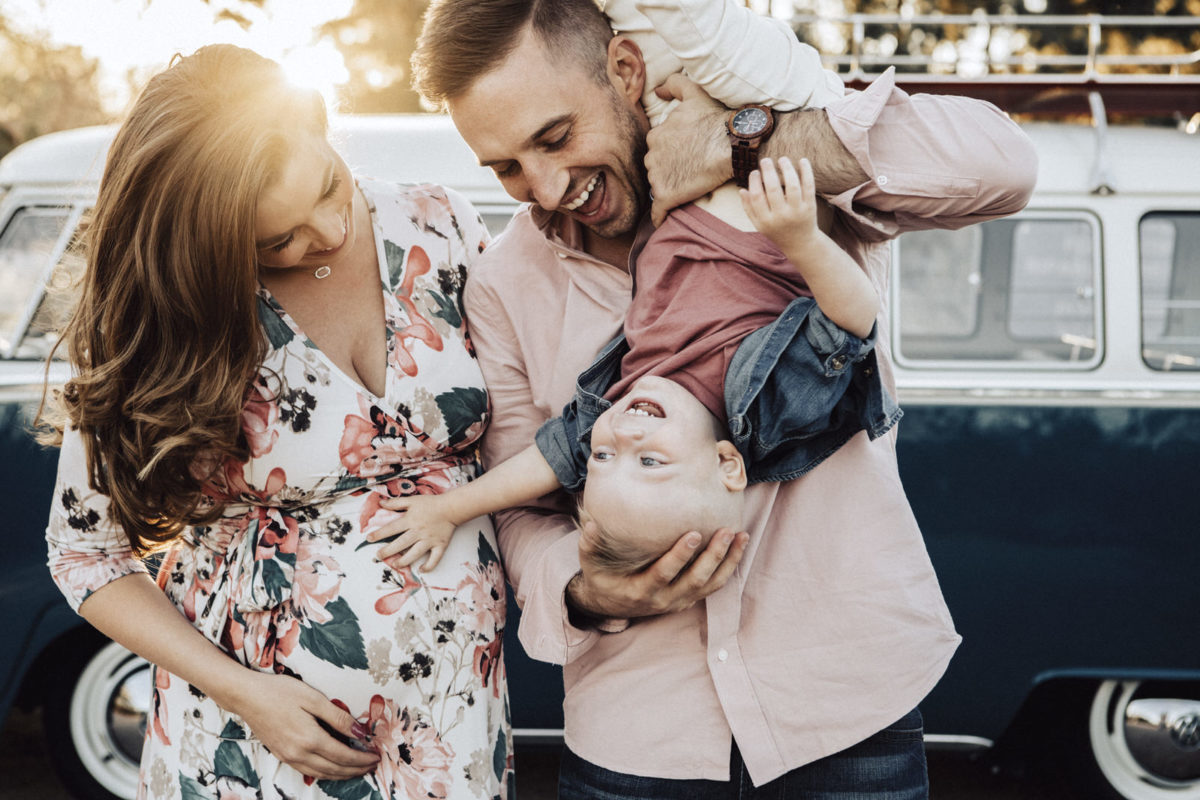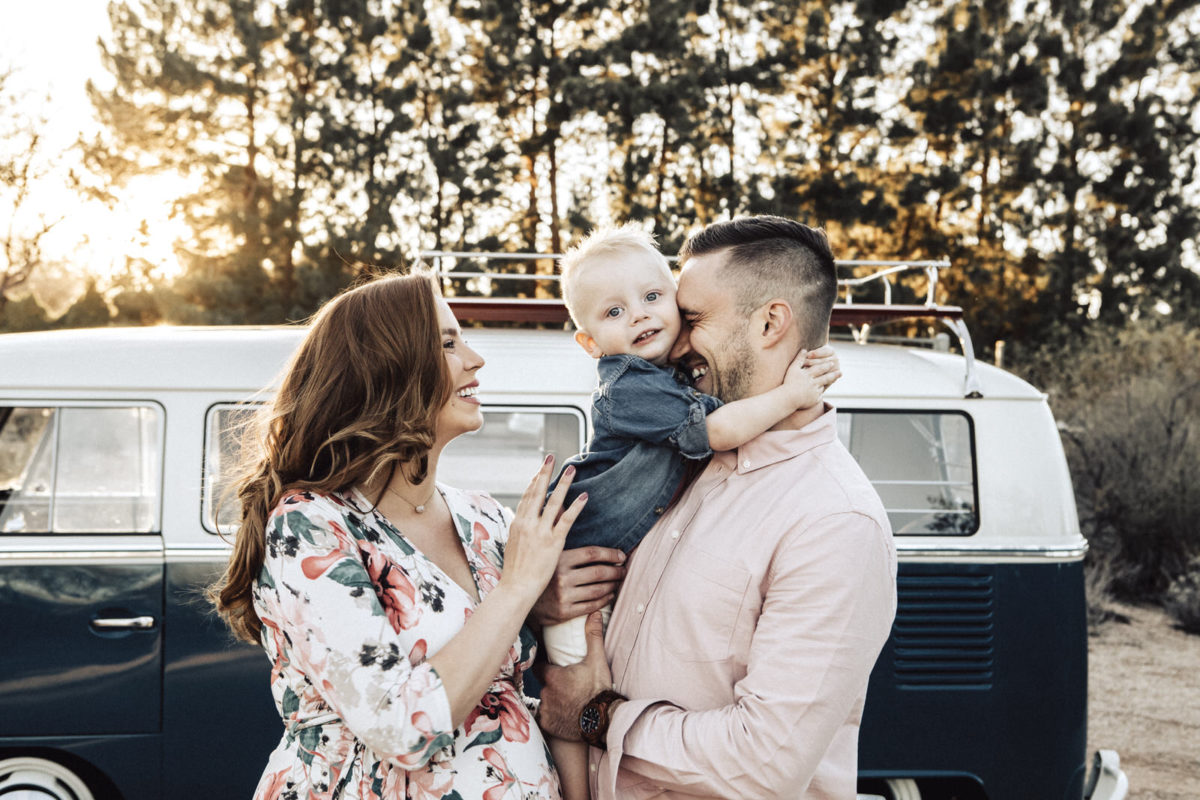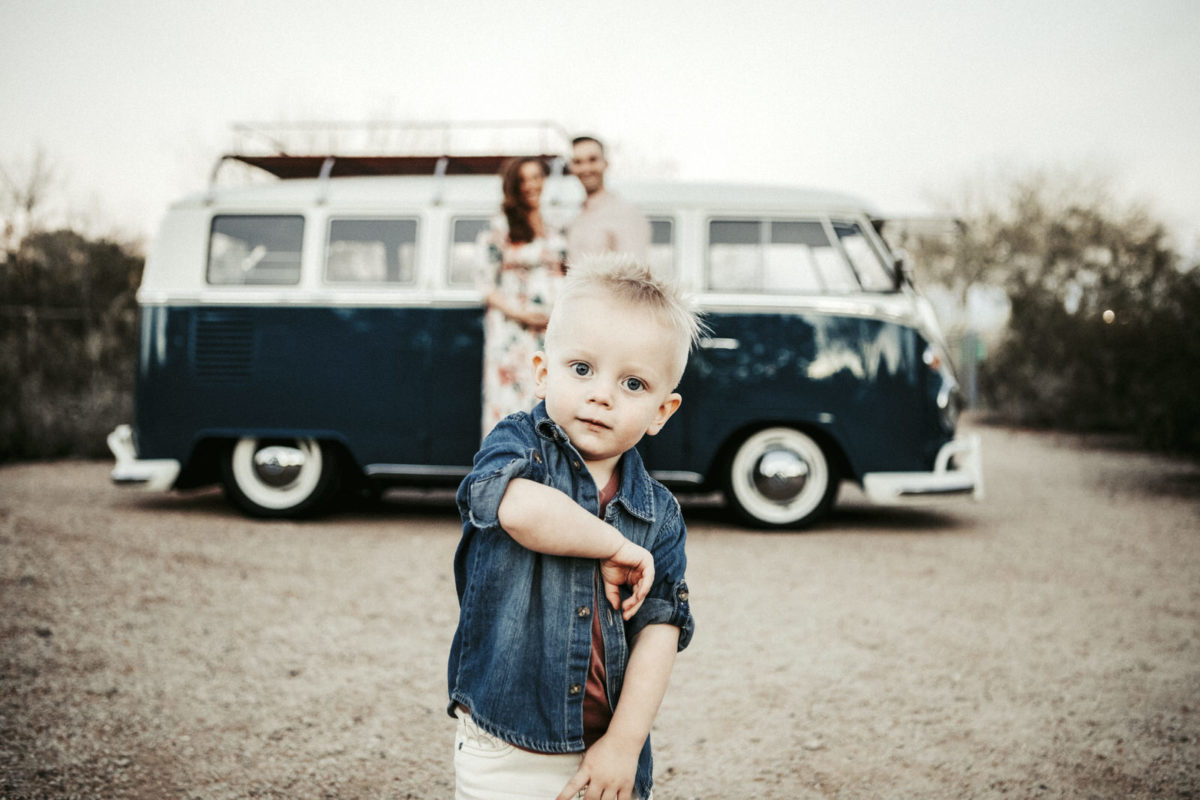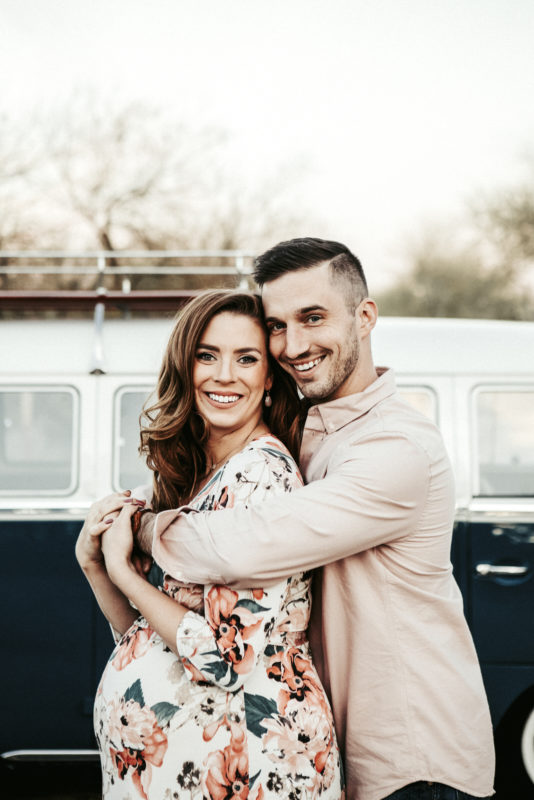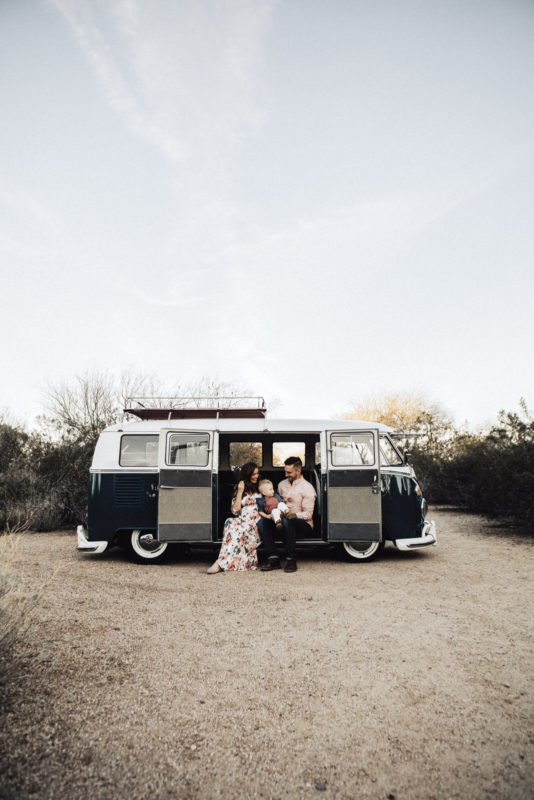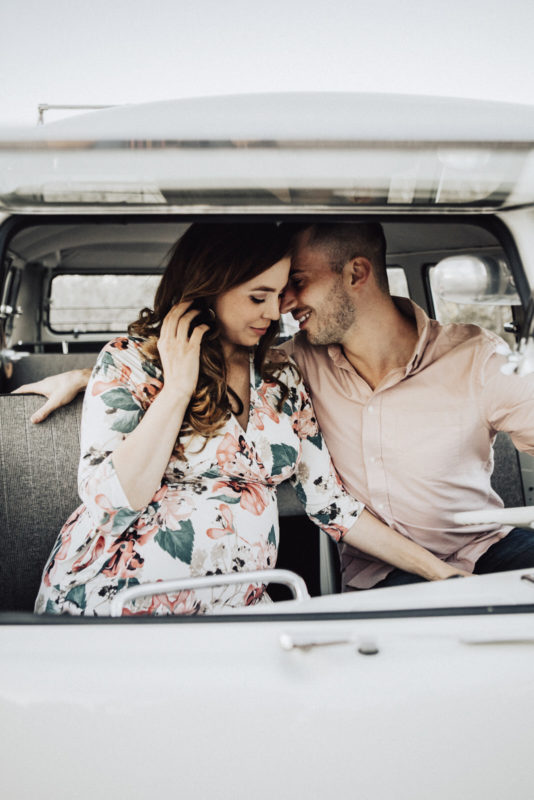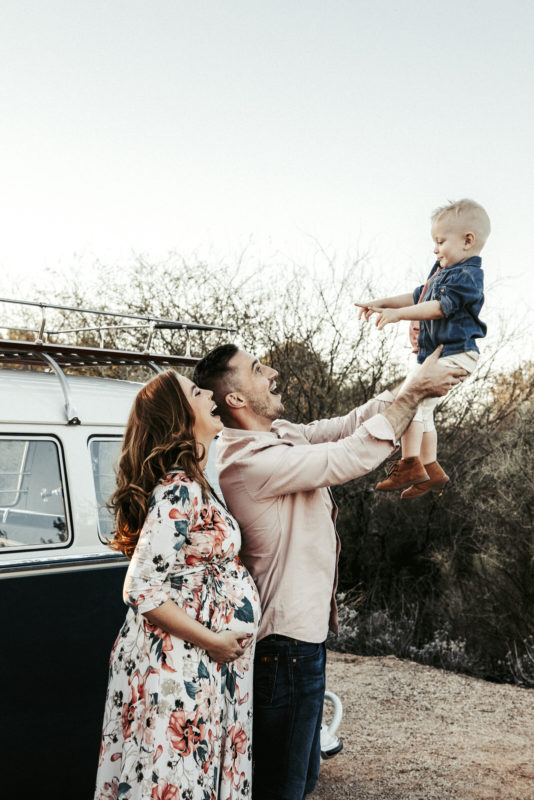 Photos by: Holli Horton Photography
Location: Riparian Preserve, Gilbert AZ
First Photos As a Family of Four
We were lucky enough to have two Fresh 48 Sessions while in the hospital with my second born, Kennedy. These images are so special to me because they are our first as a family of four. View more from these sessions here!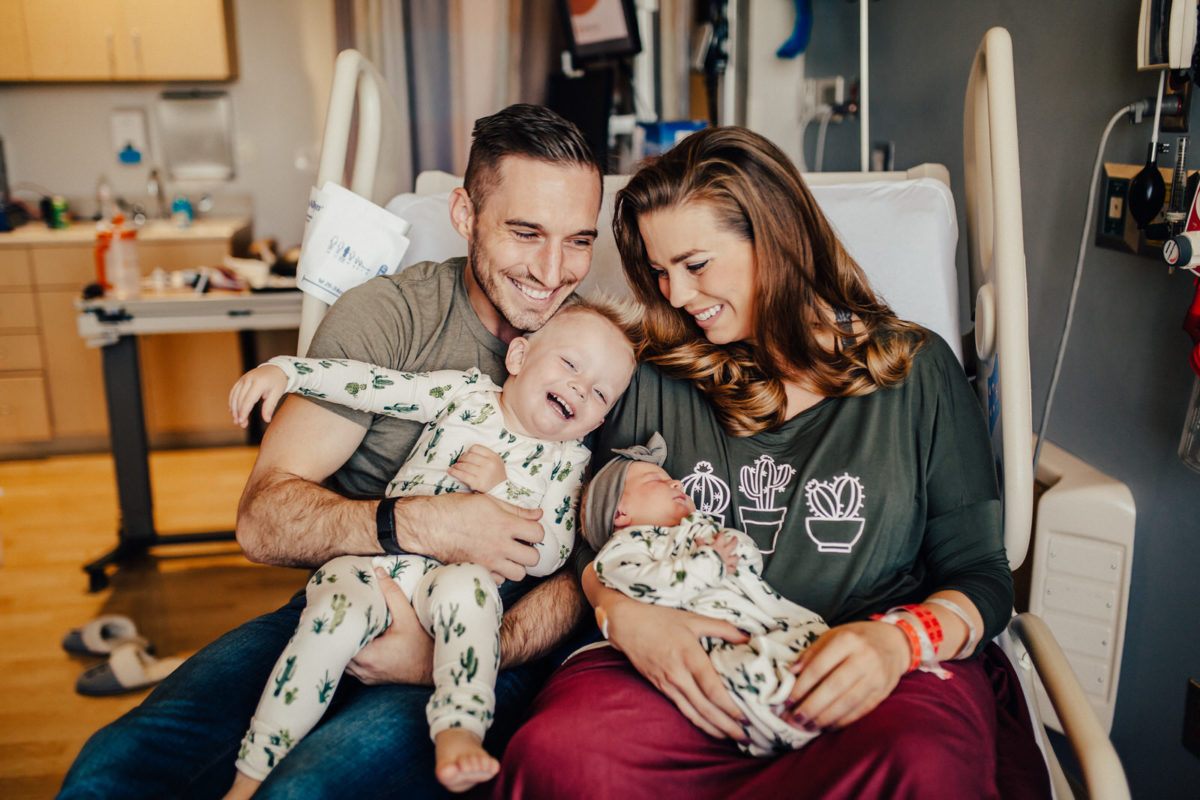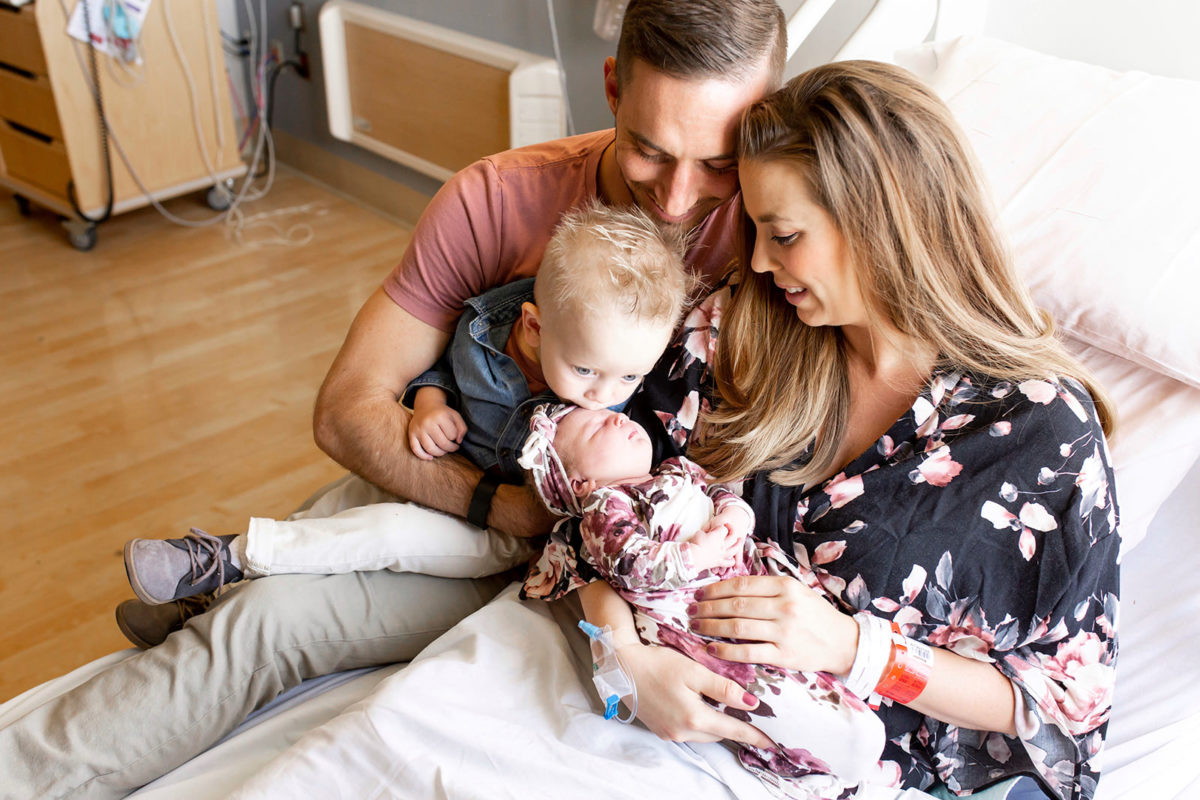 In-Home Lifestyle Session – Family of Four Photoshoot
When we brought baby girl home I wanted to recreate Tatum's newborn photoshoot and also some of the family photos. It was challenging as we were all learning to navigate being a family of four. Having a two-year-old cooperate for photos is always hit or miss.
I adore these photos, I'm so glad we had Maddy come back and photograph these special moments for us again.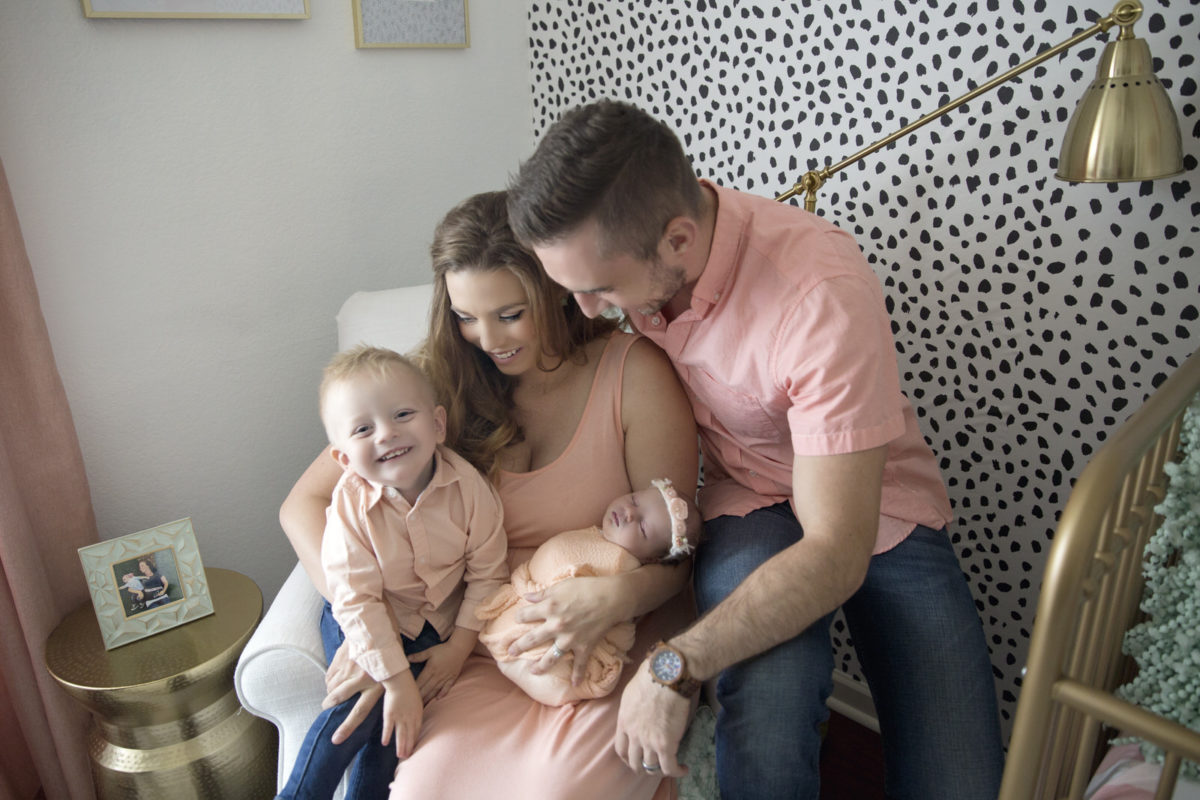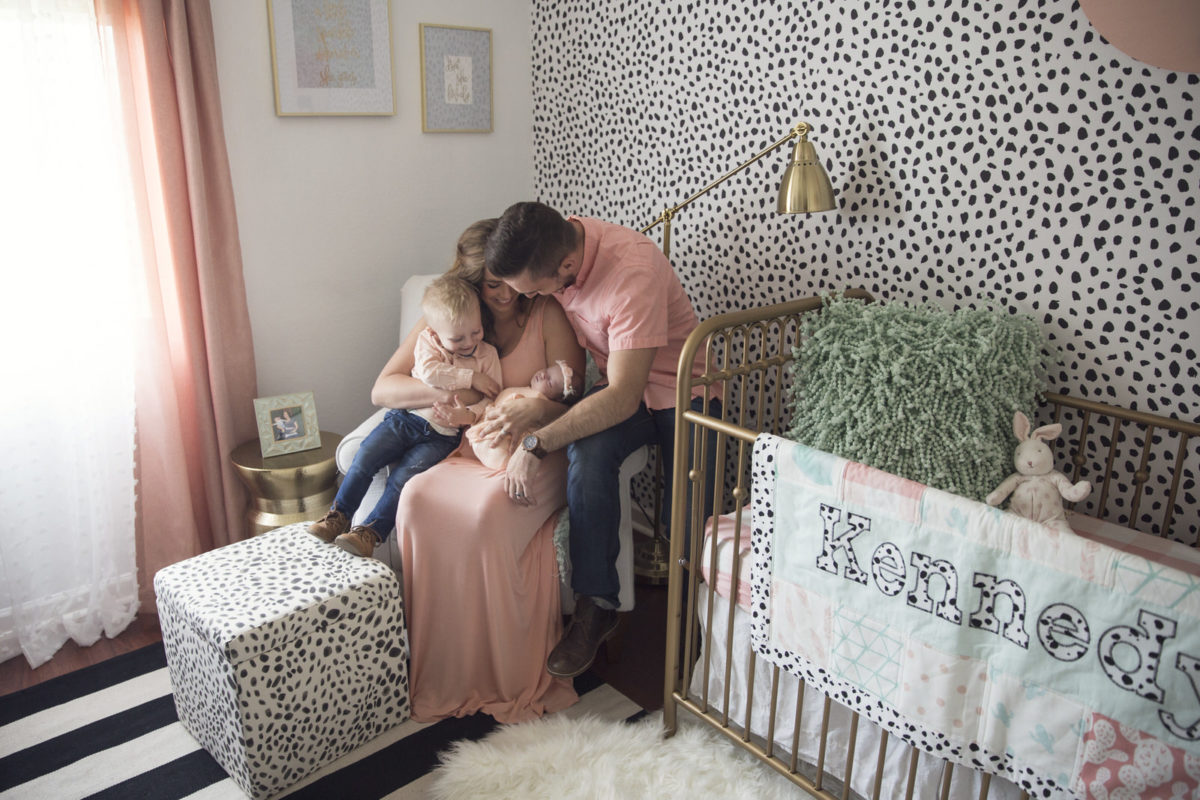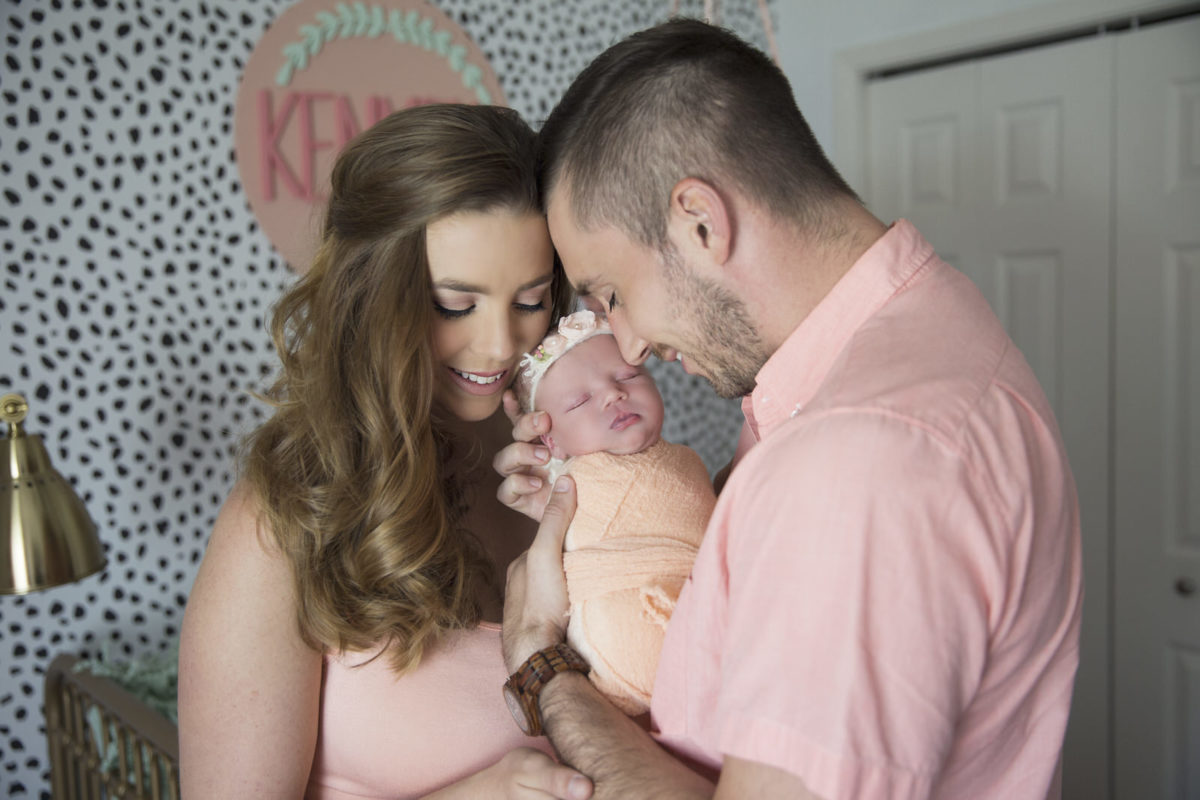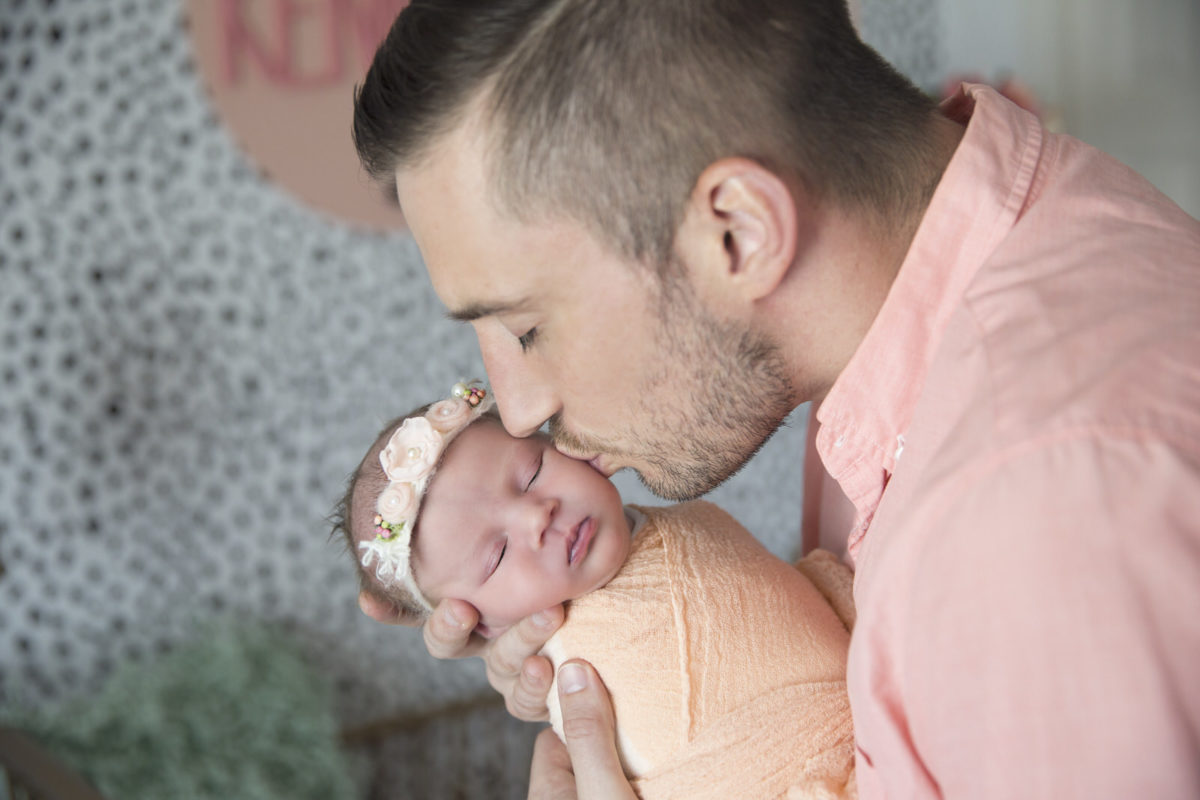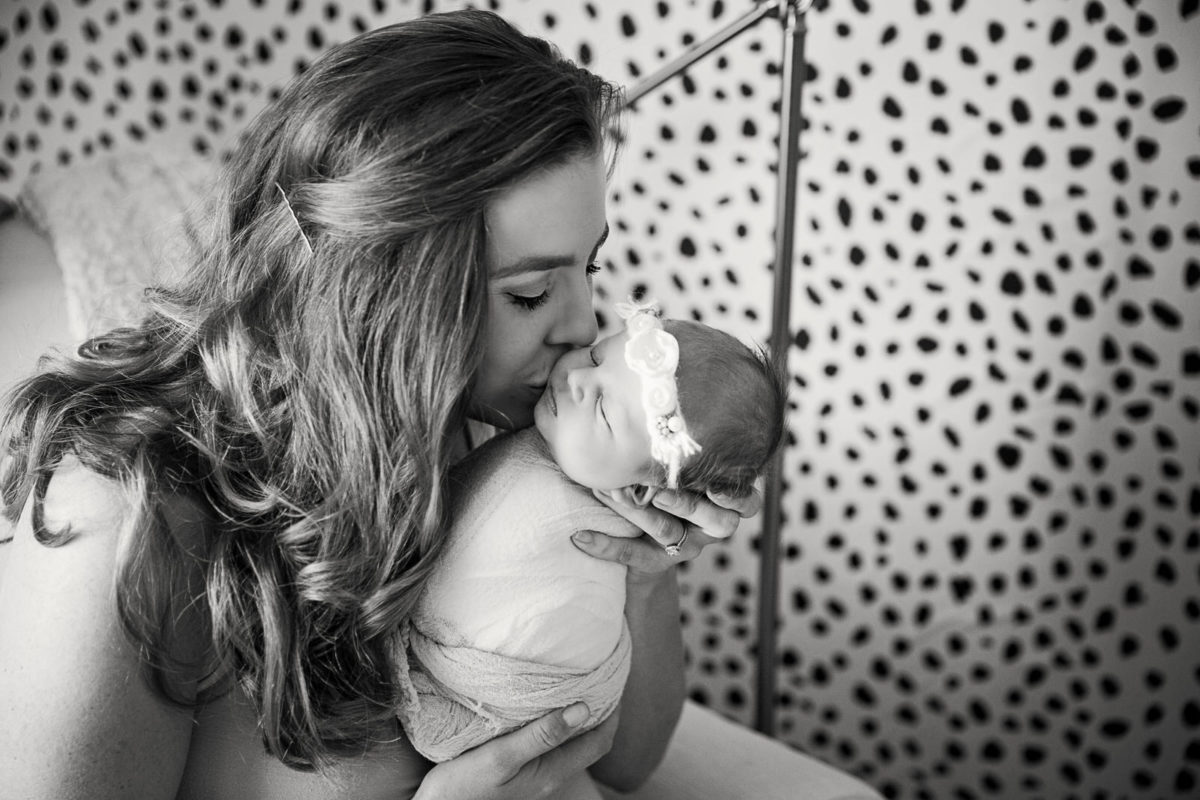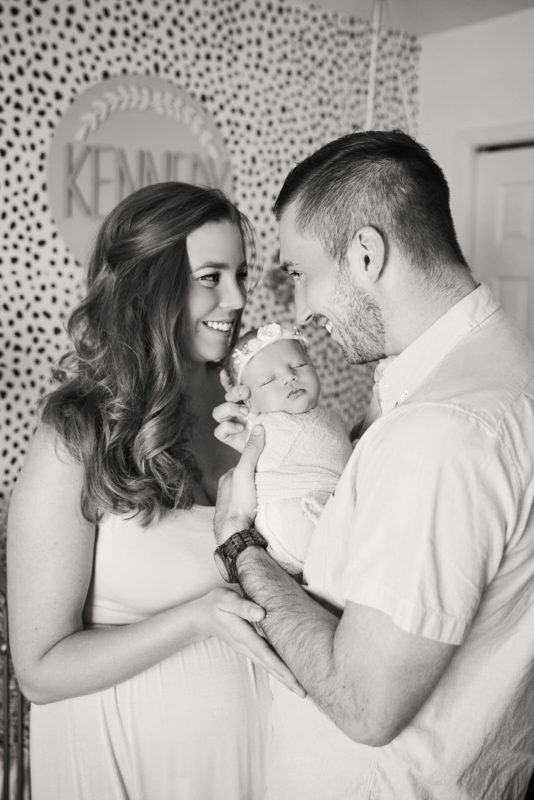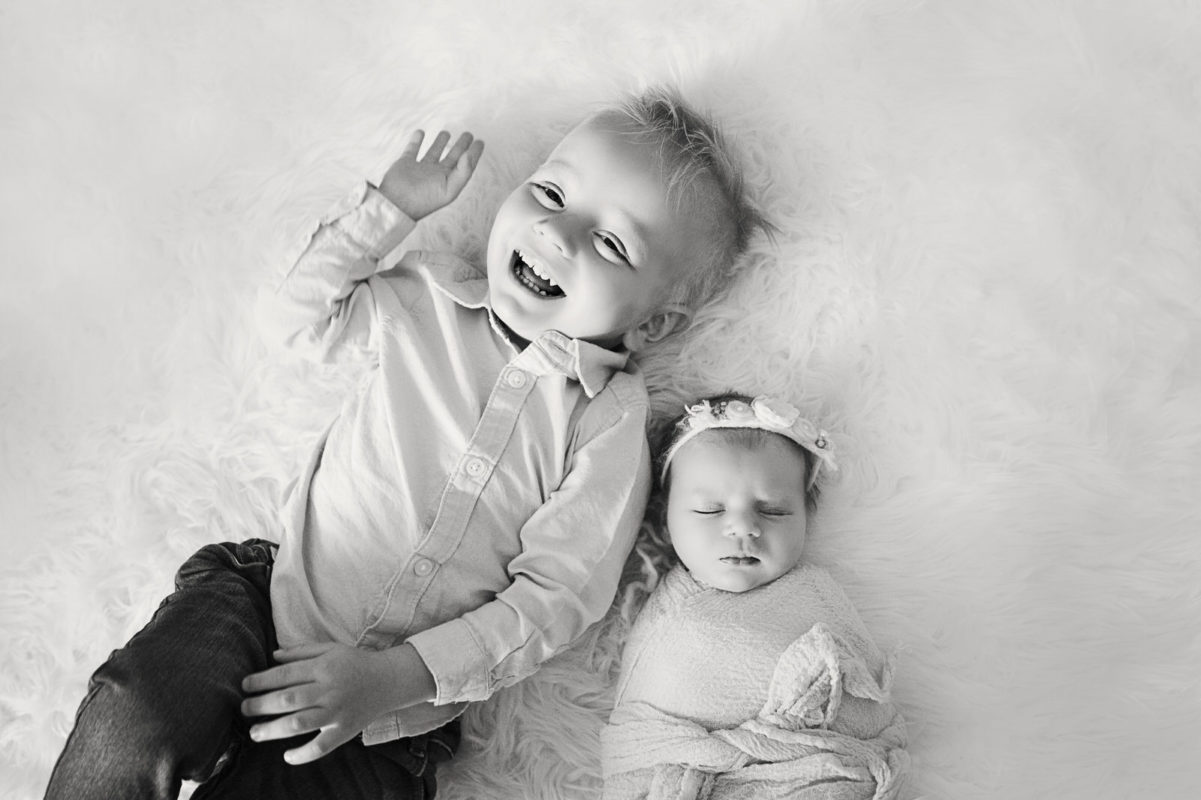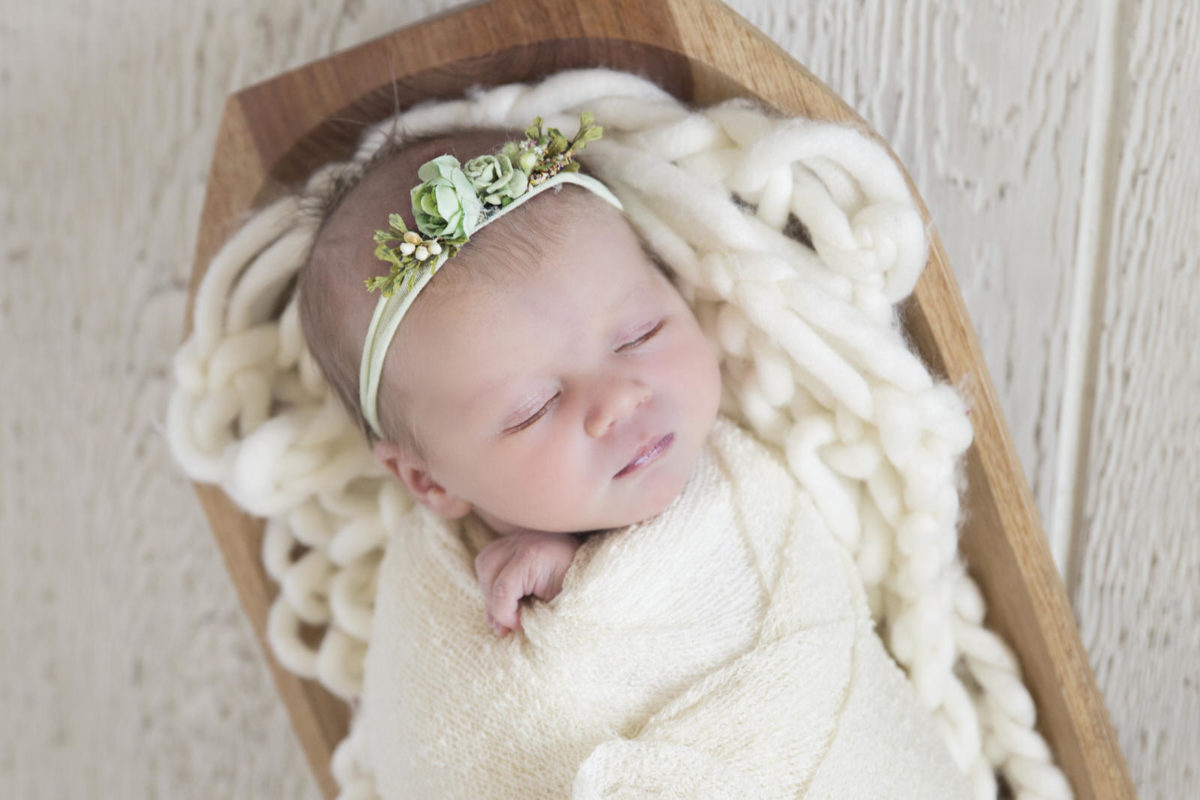 Photos by: Madison Leigh Photography
Family of Four Christmas – Photoshoot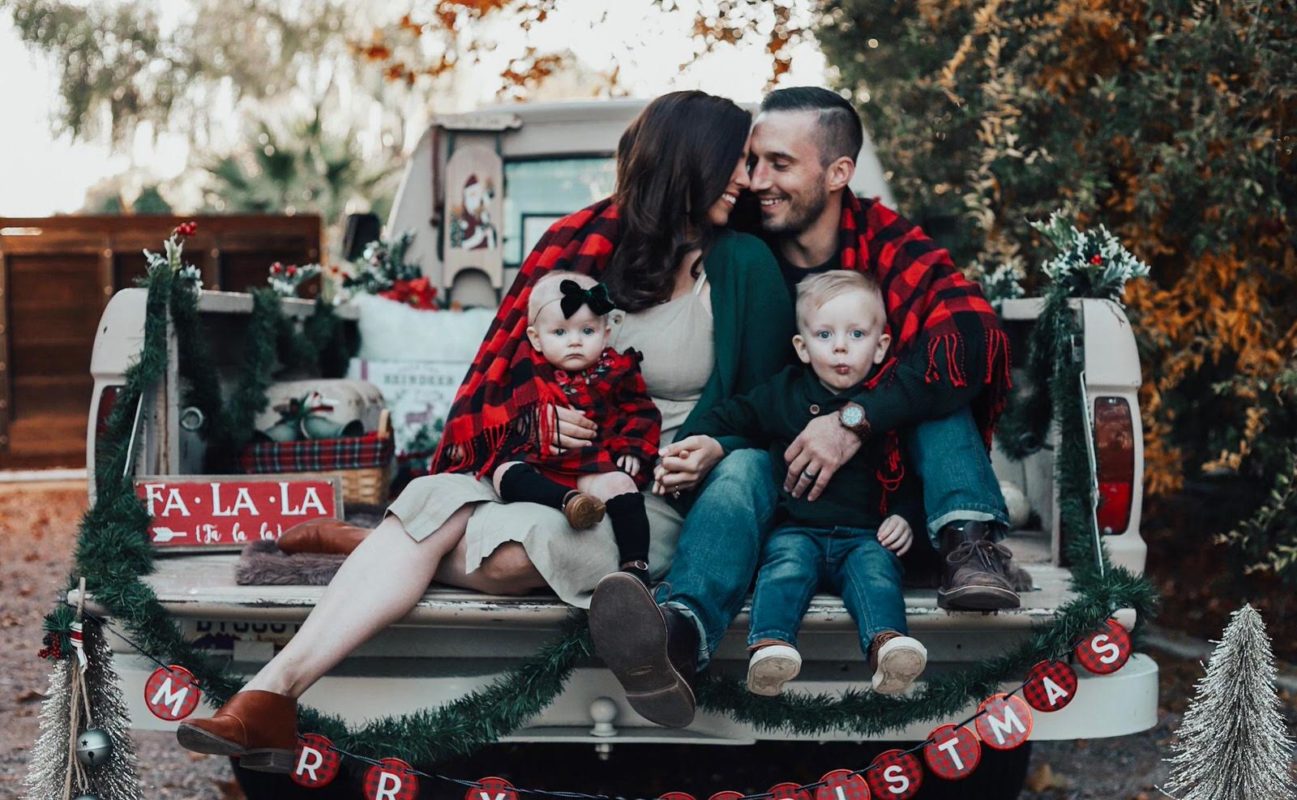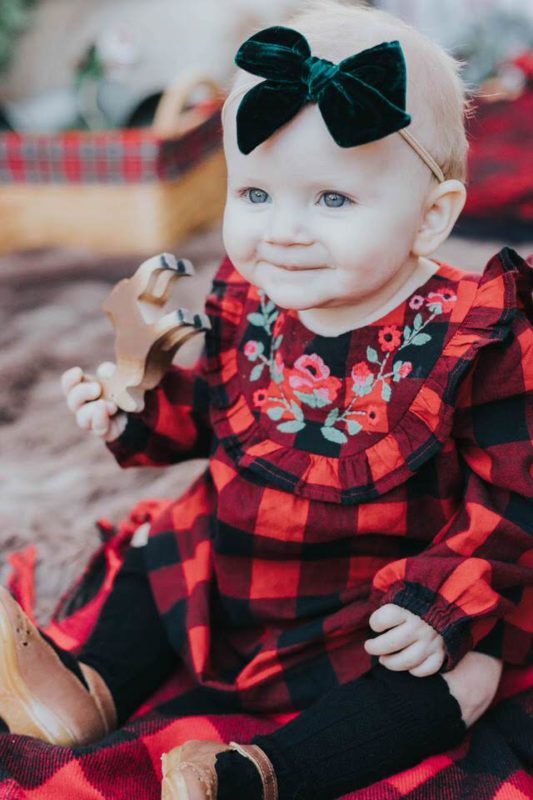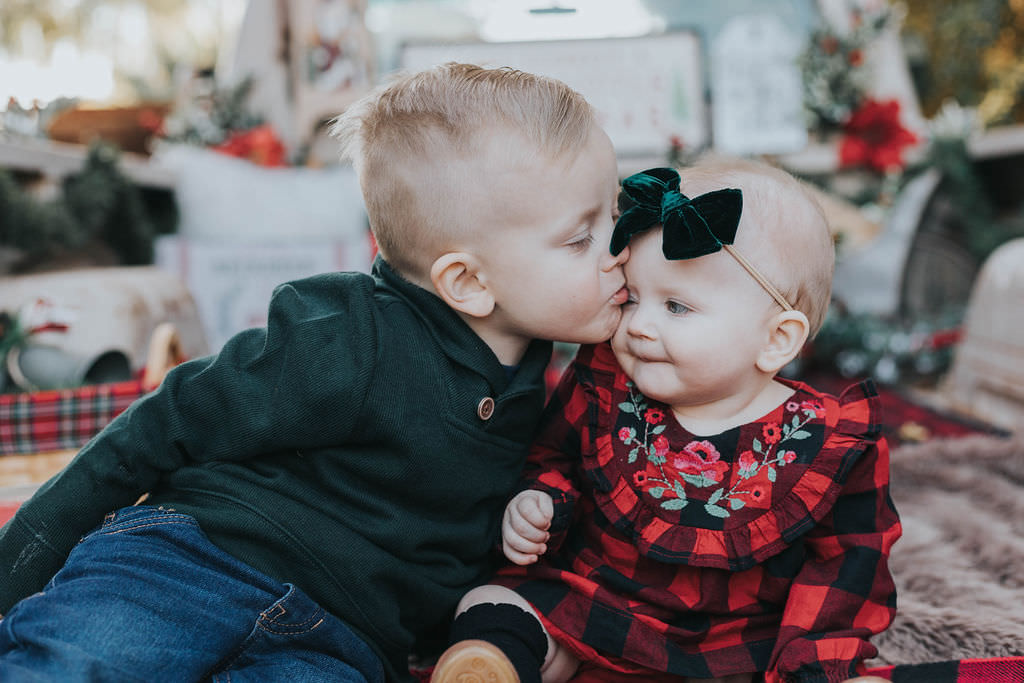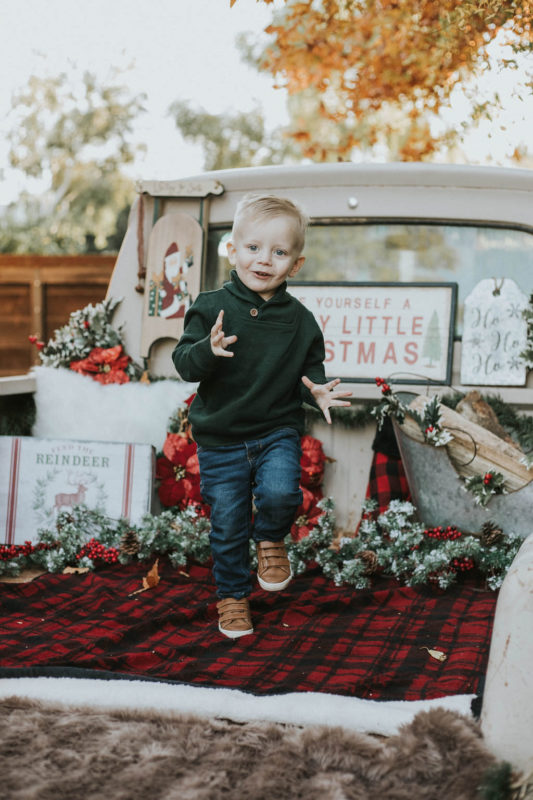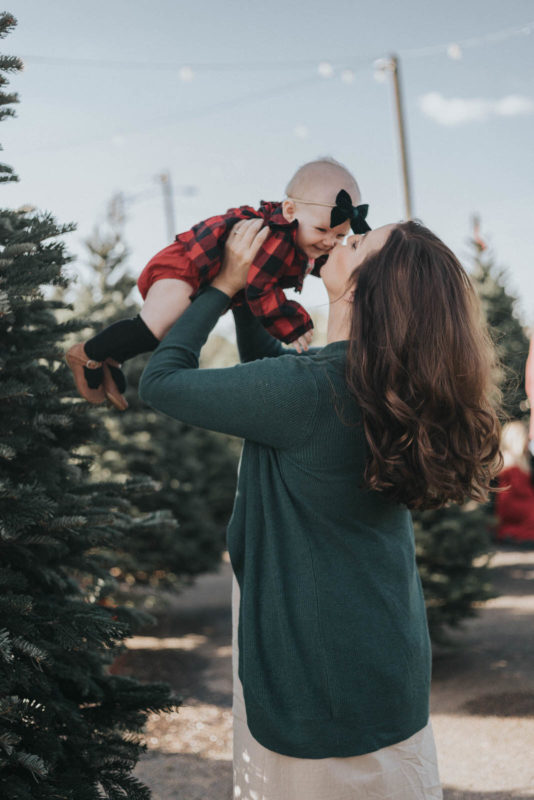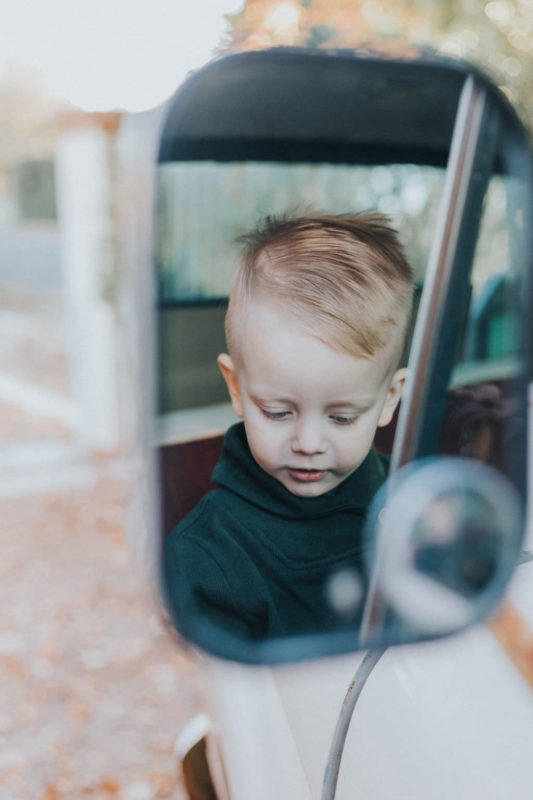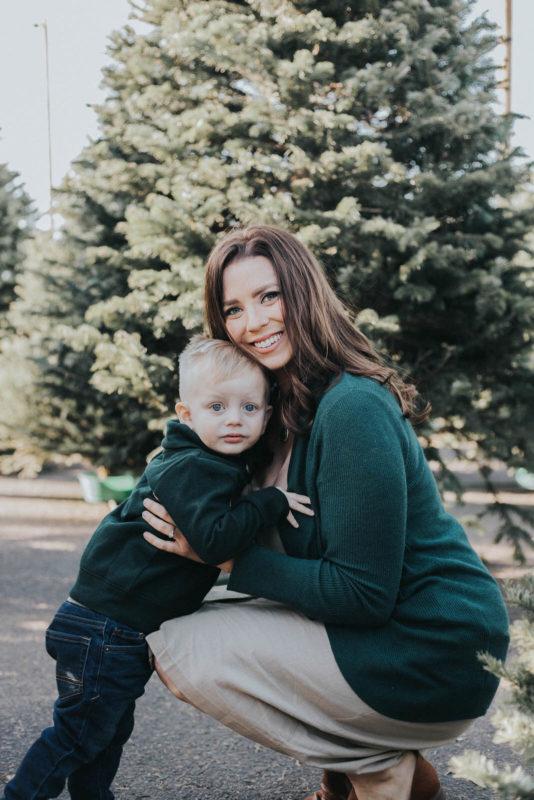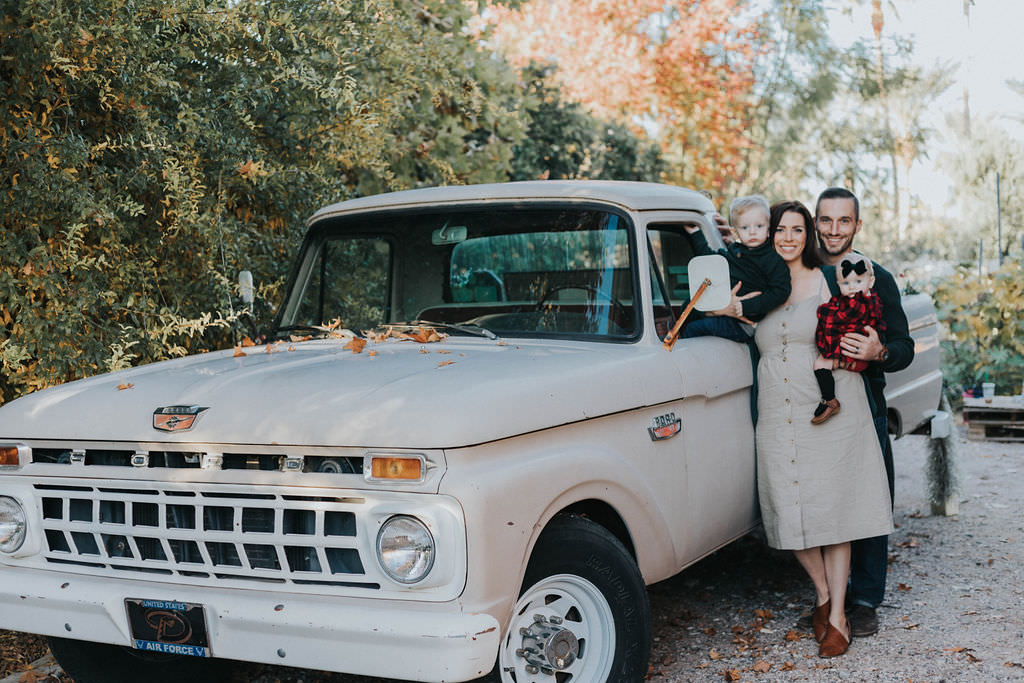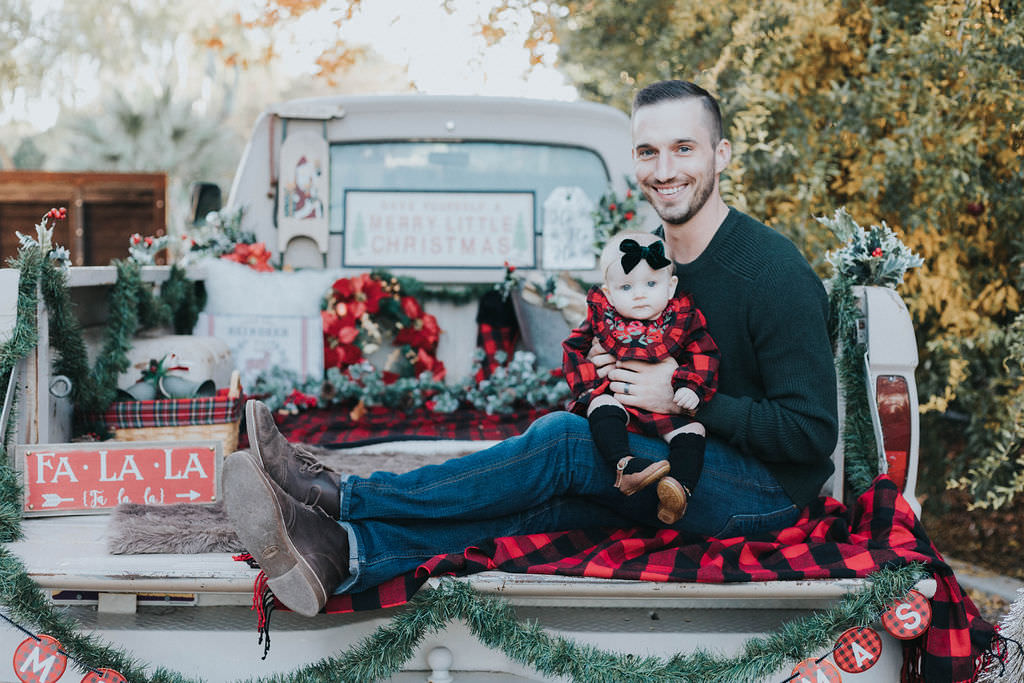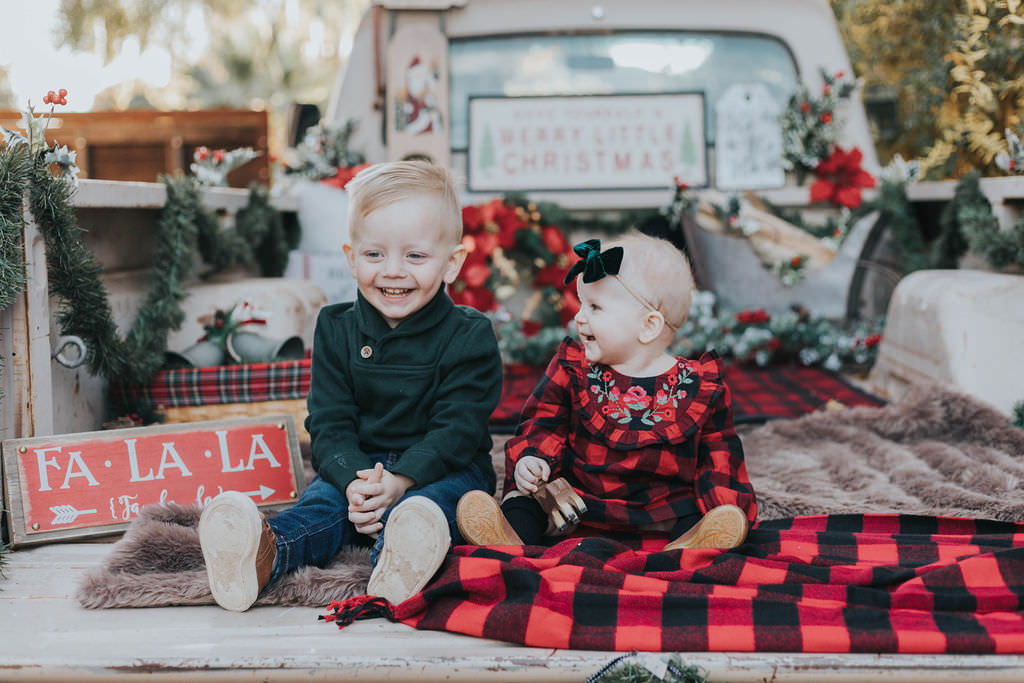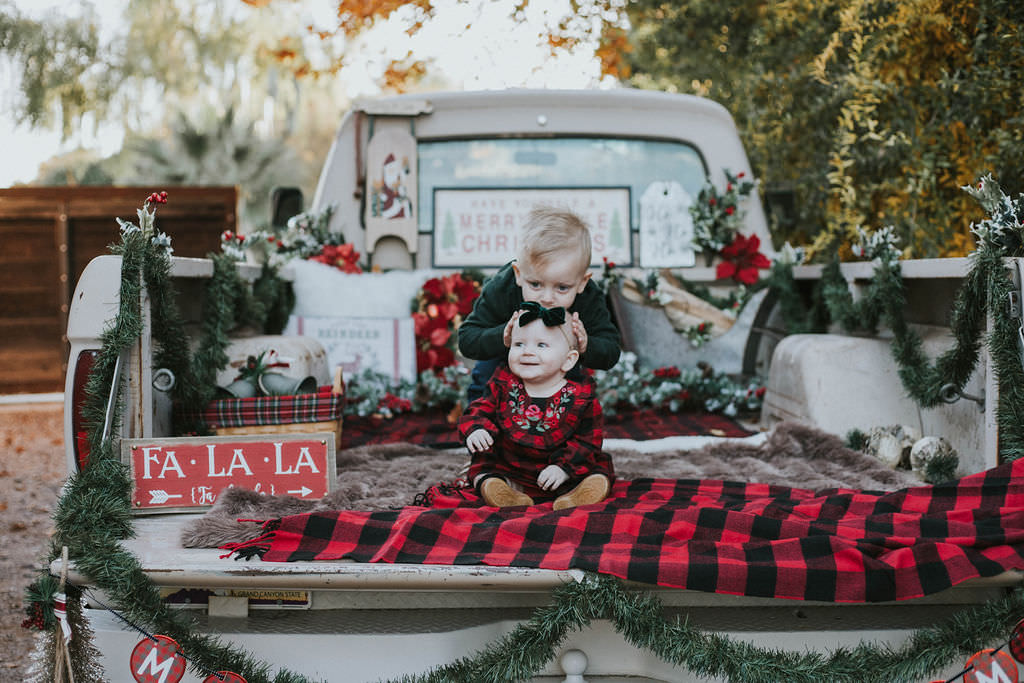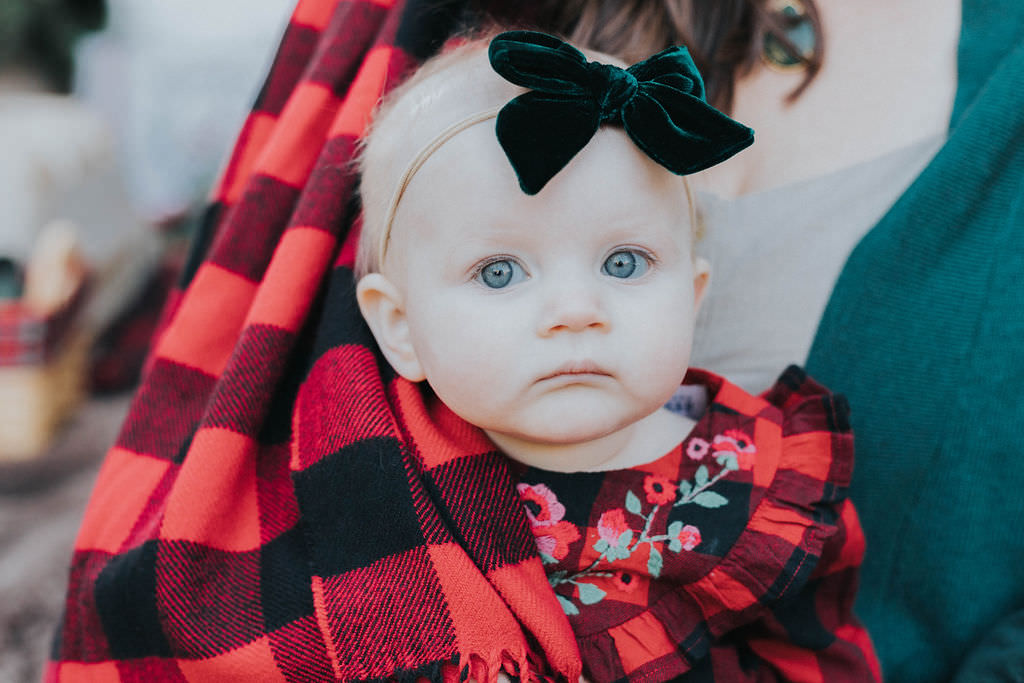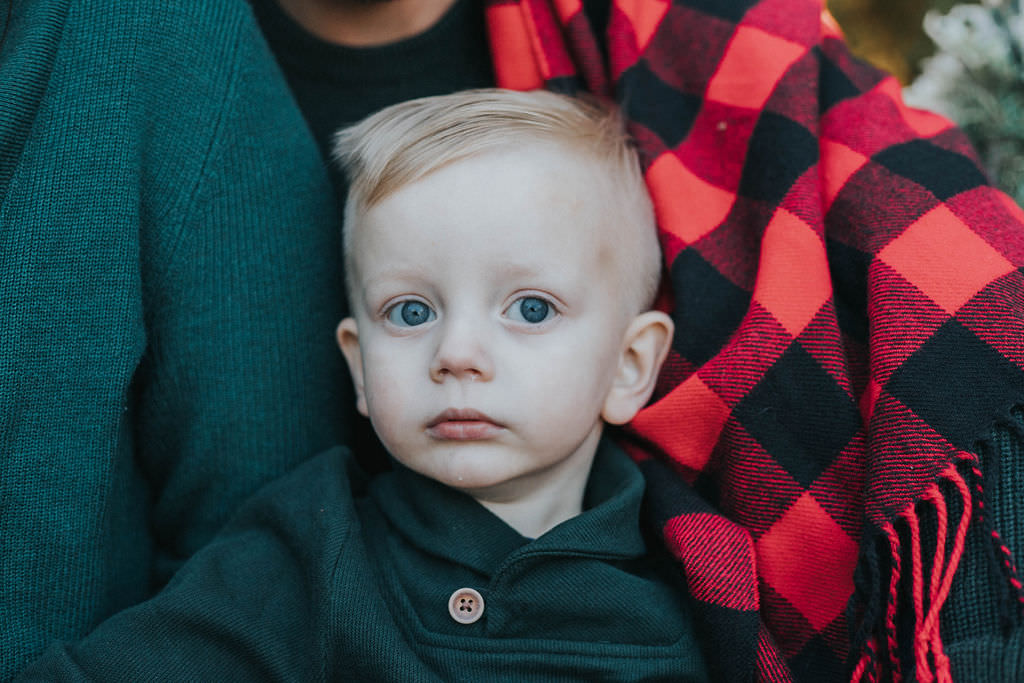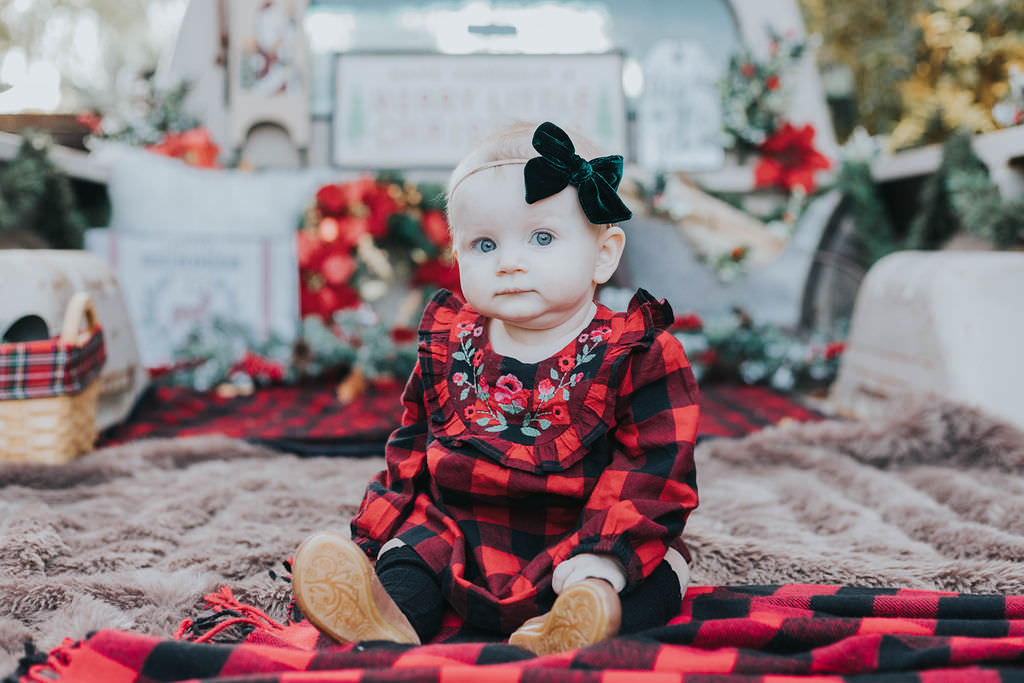 Photos by: Kenna Waite Photography
Locations: Unknown Christmas Tree Farm & Pop Up Photoshop
Family of Four – Salt River Photoshoot
I started day-dreaming about these outfits and the color scheme well before booking this shoot. My intention was to choose colors that would compliment our home and be timeless, and frame worthy year round. (Still need to get around to printing these gems) but regardless I adore how these came out.
Our photographer brought us to a gorgeous location along the Salt River, we got the best of all worlds with water, greenery, and desert. We even saw wild horses! The lighting was dreamy, our kids were surprisingly cooperative, and Elise is such a pro she always nails it.
Photos by: Elise Juna Photography
Location: Salt River, Mesa AZ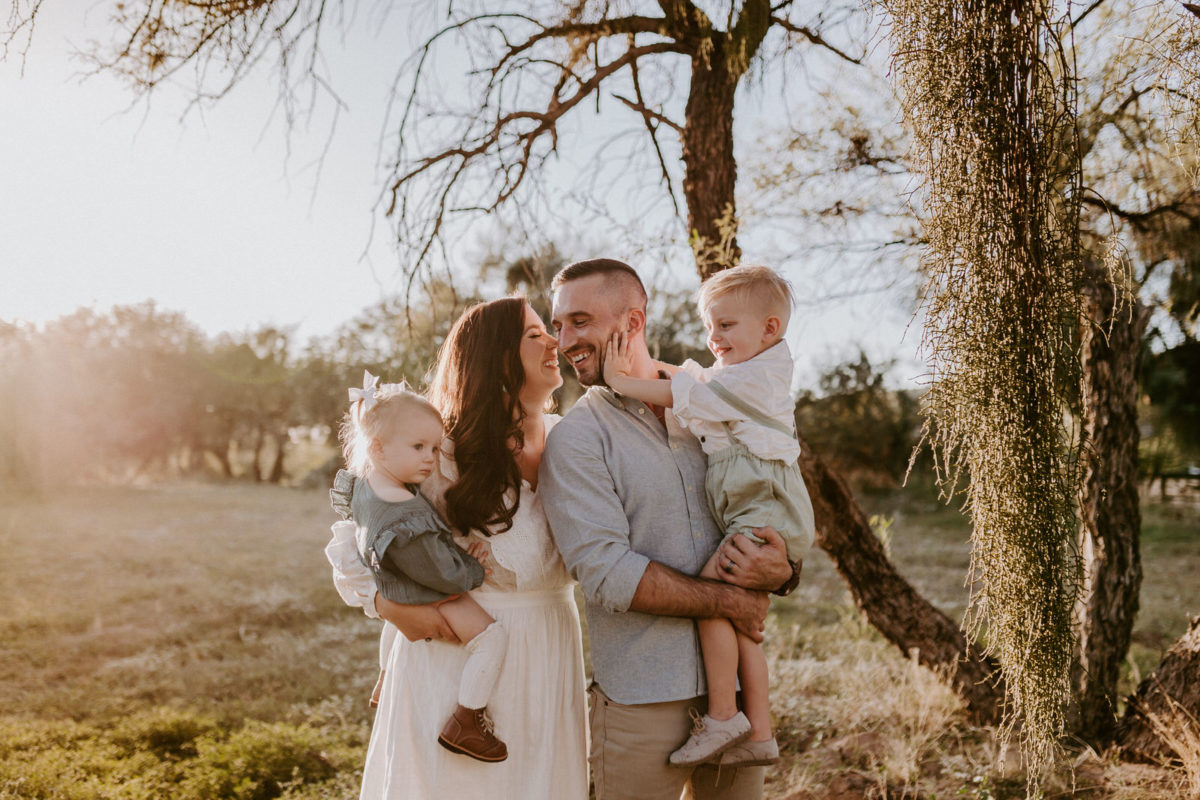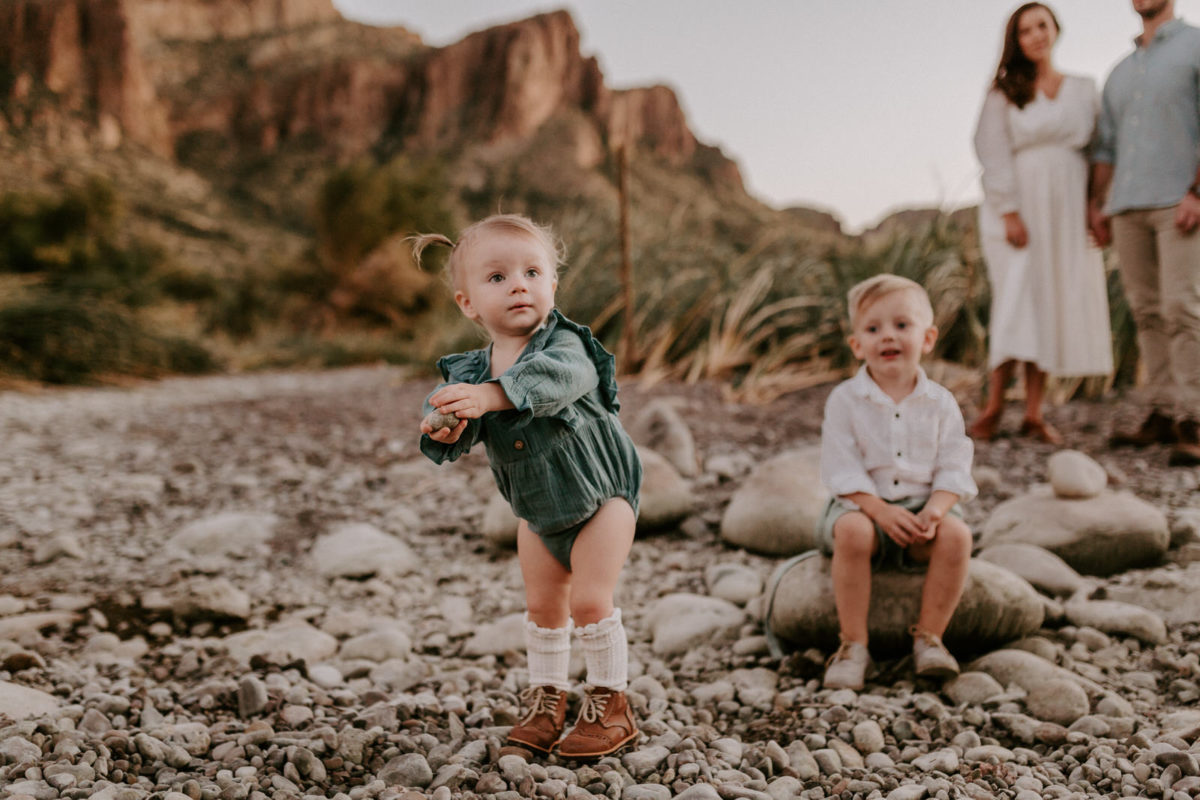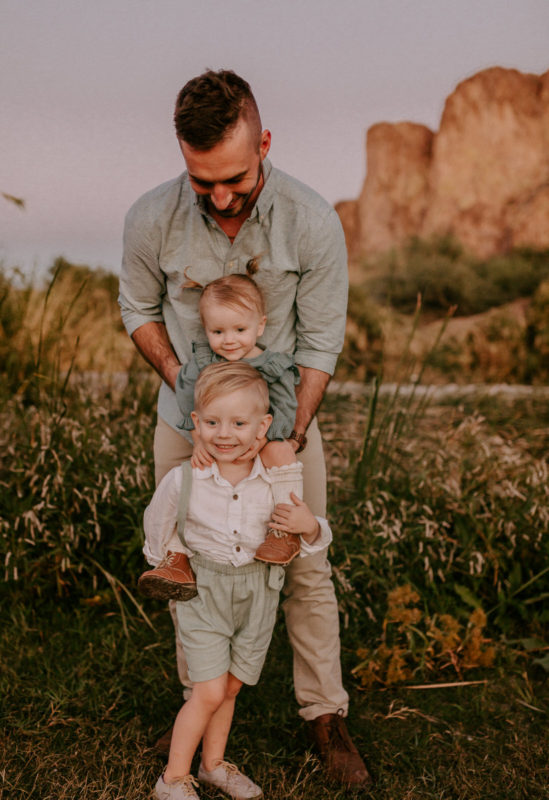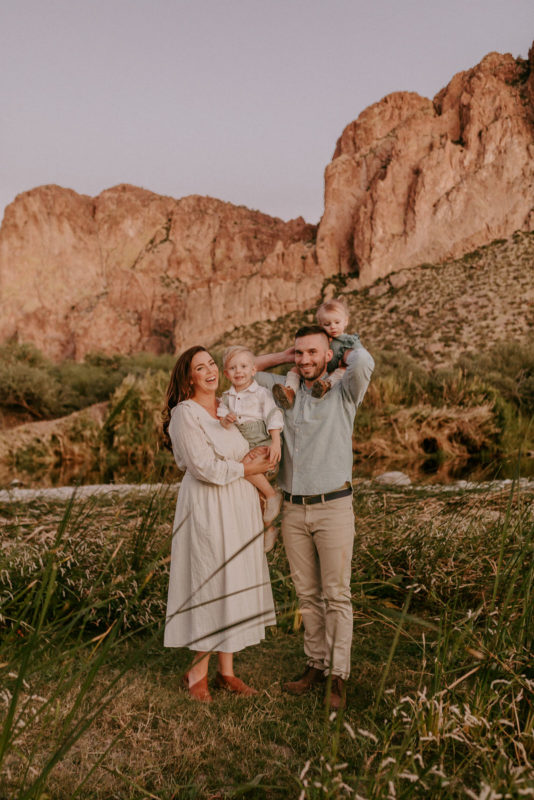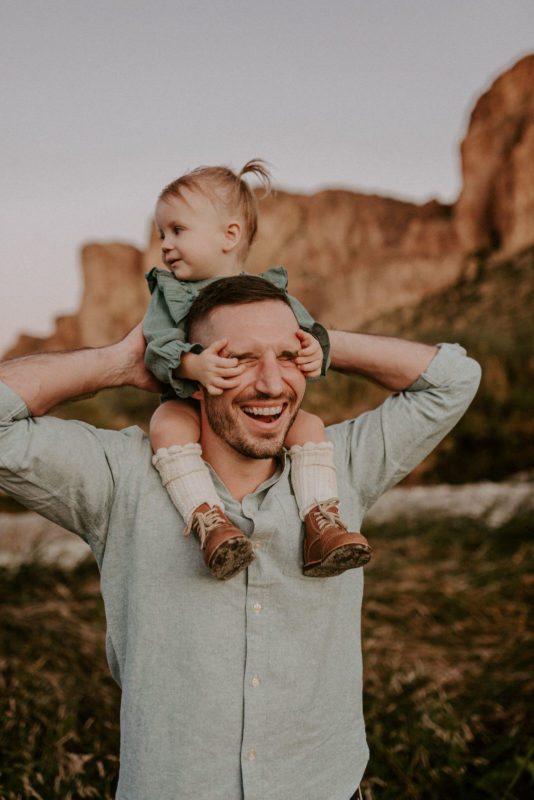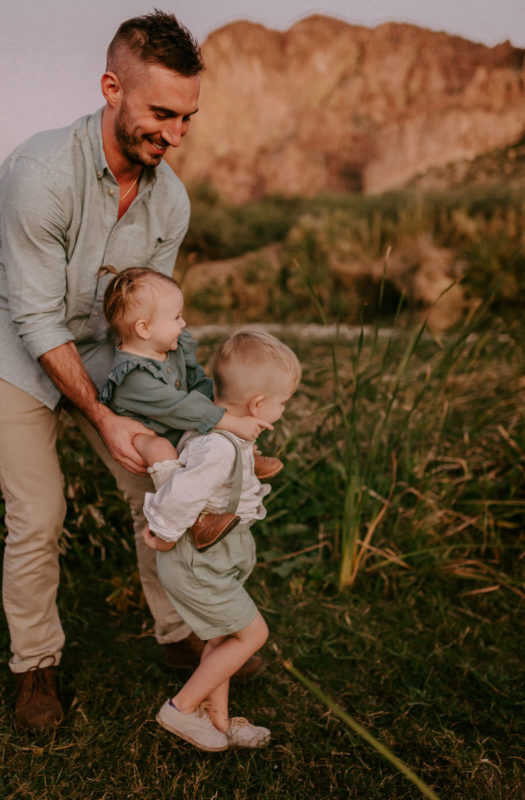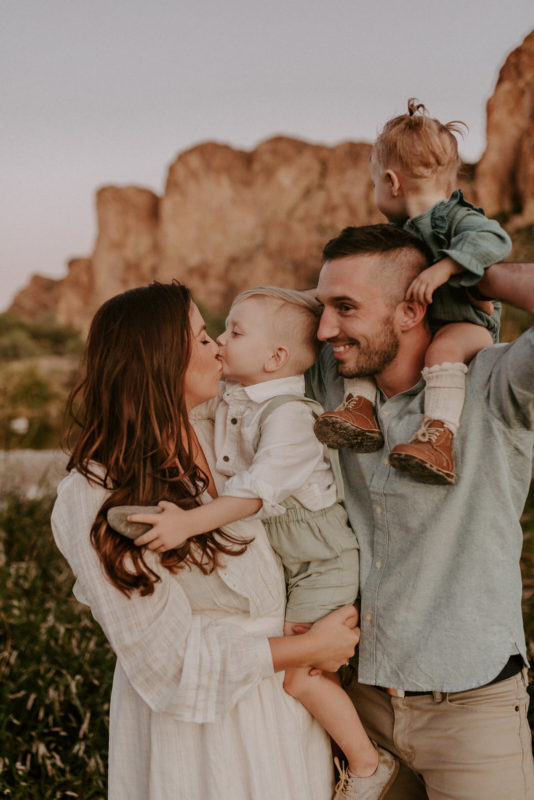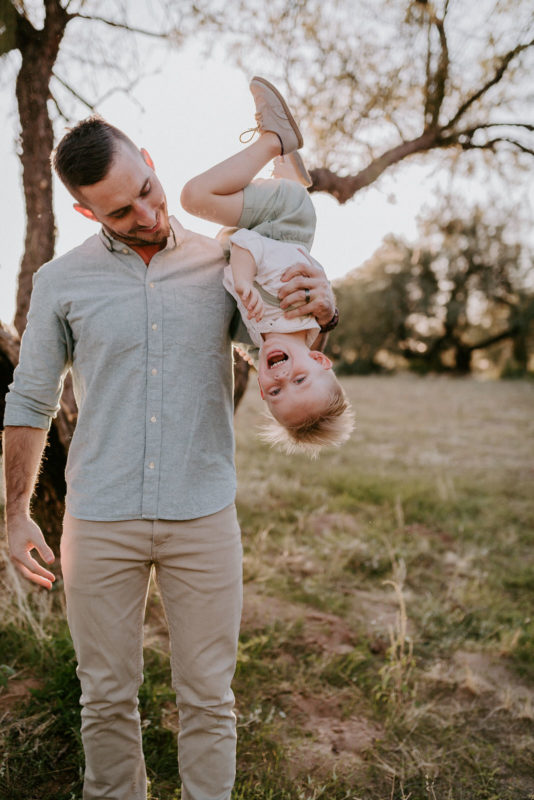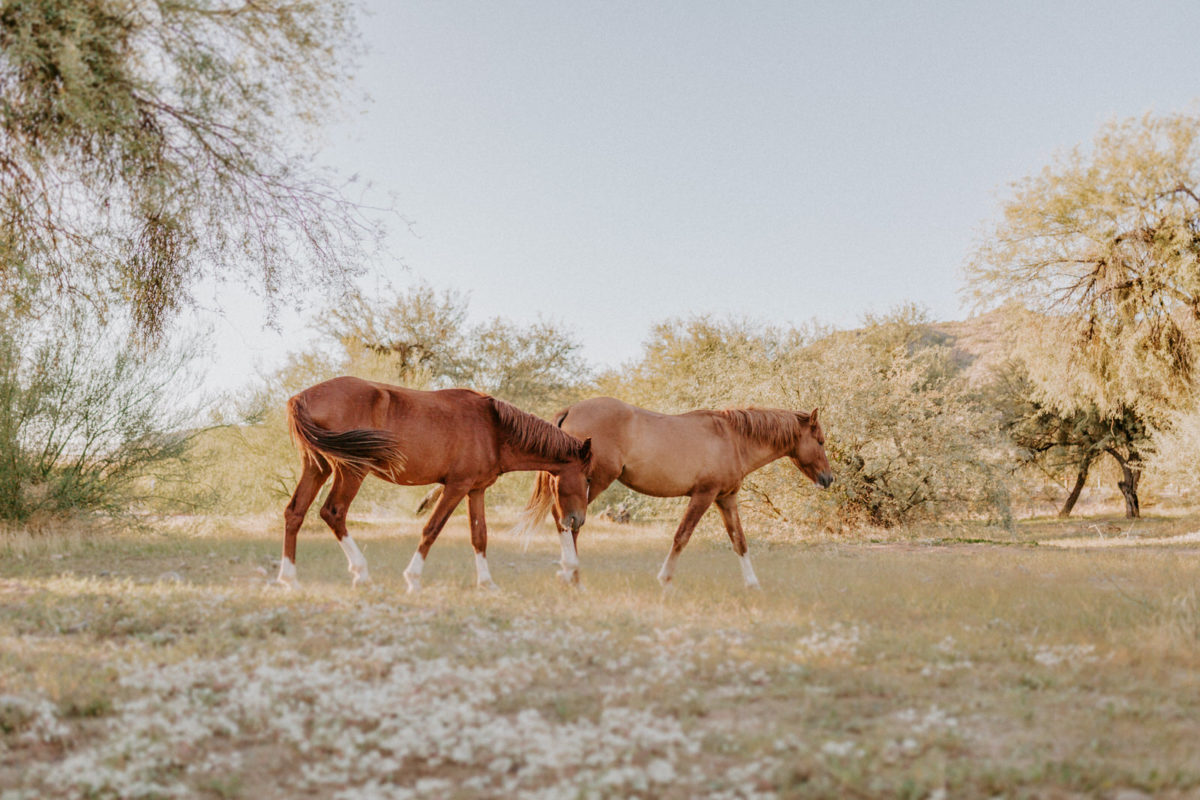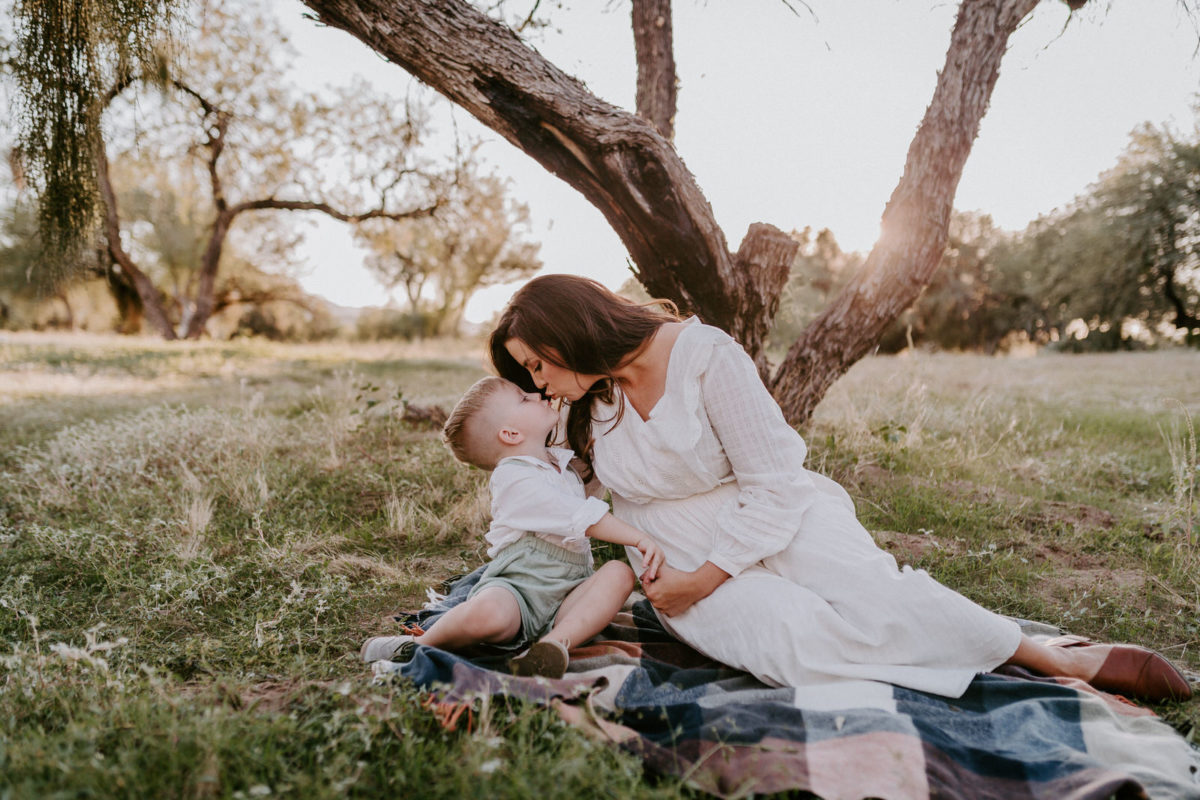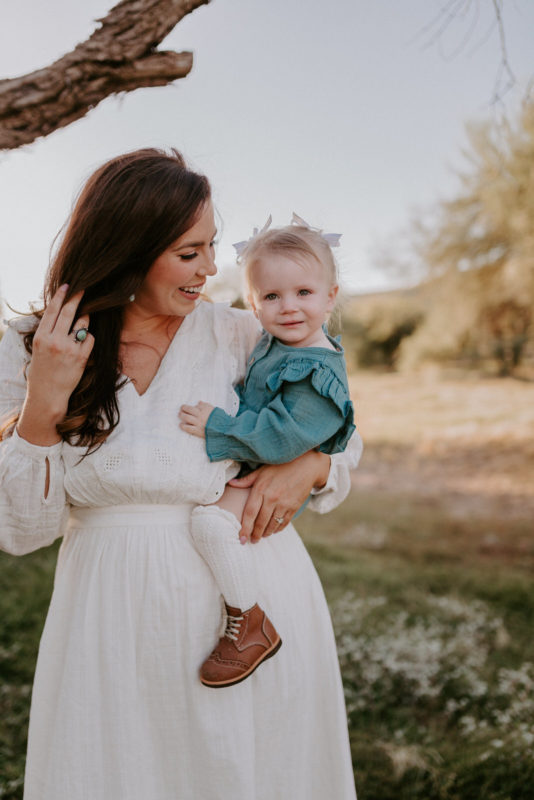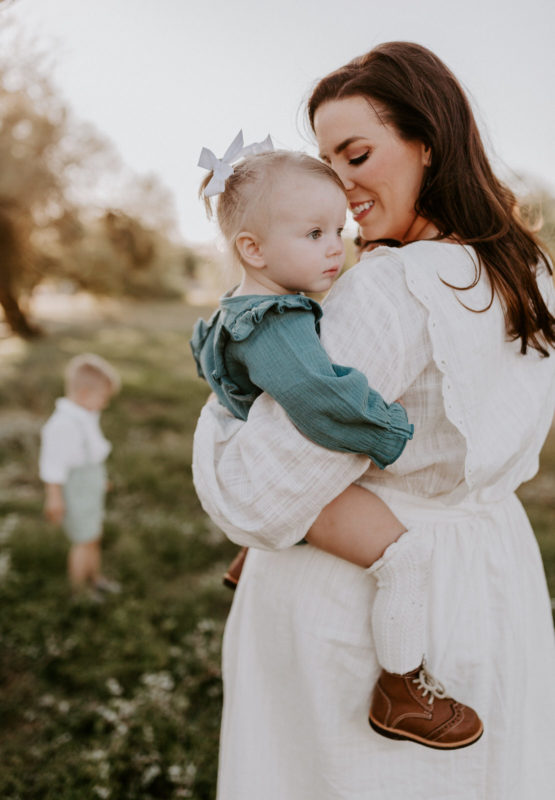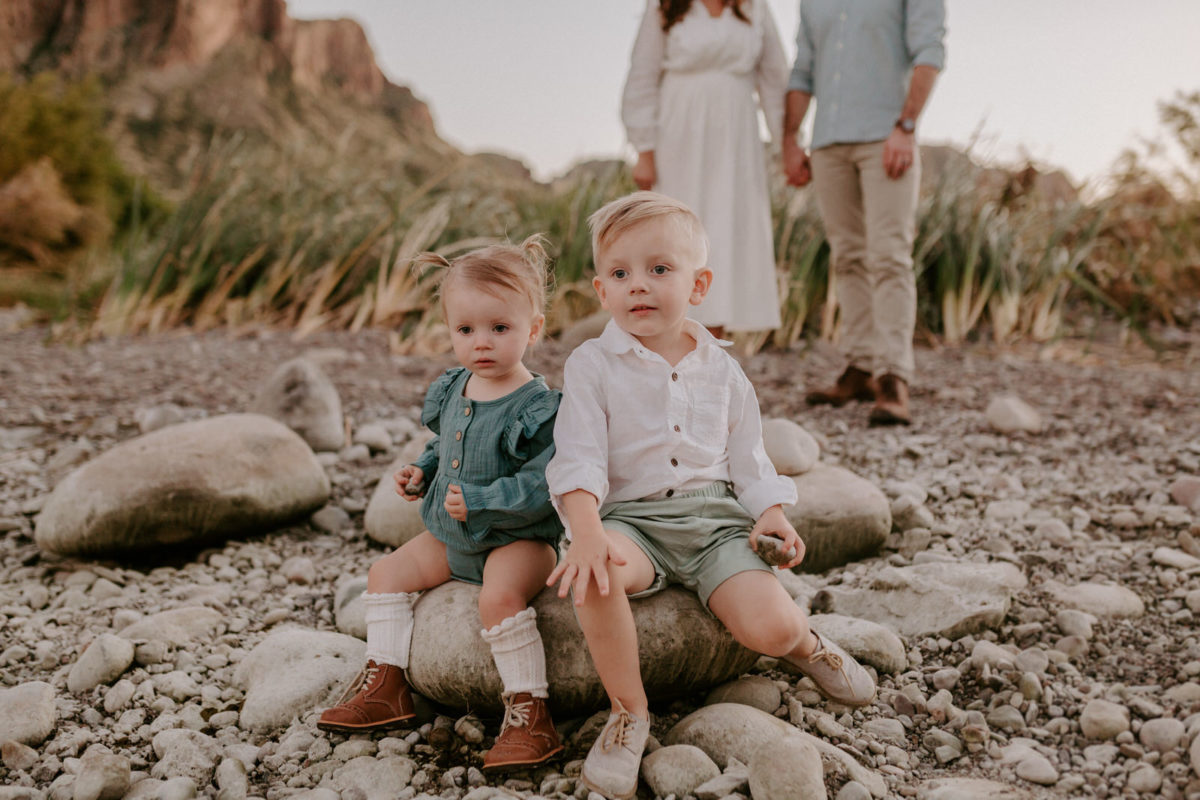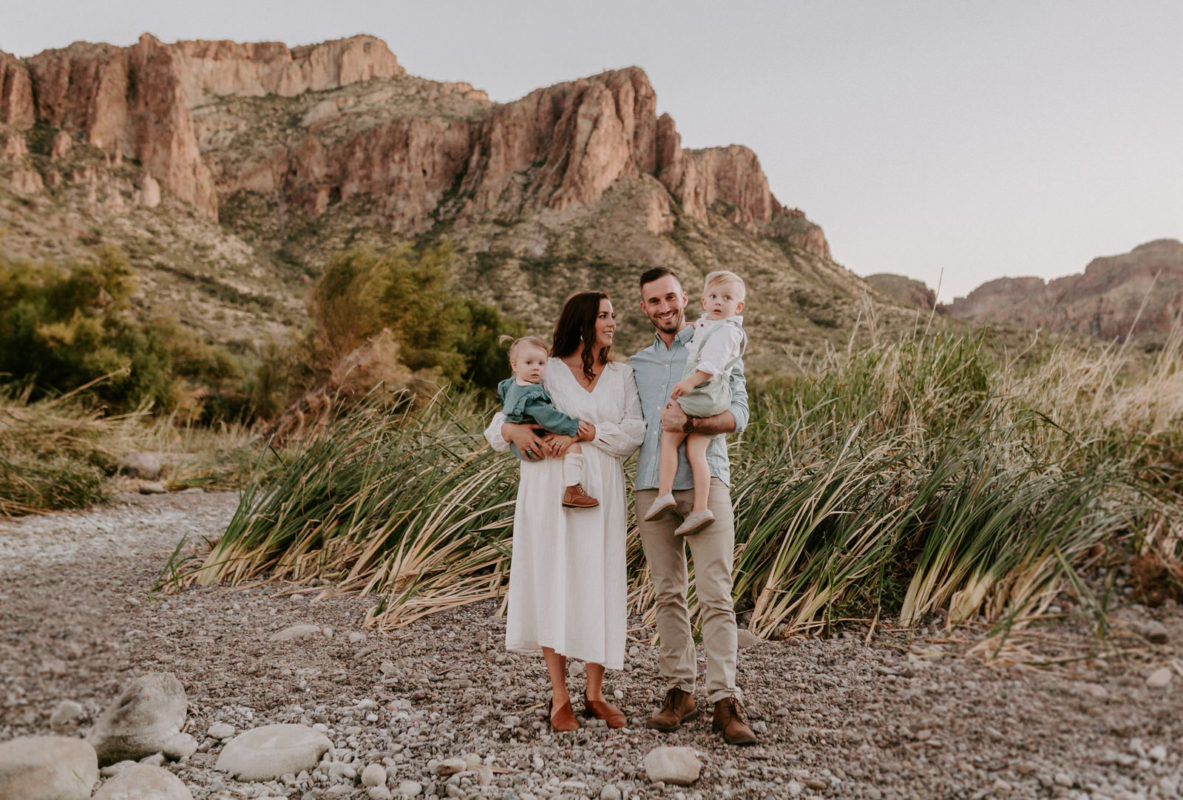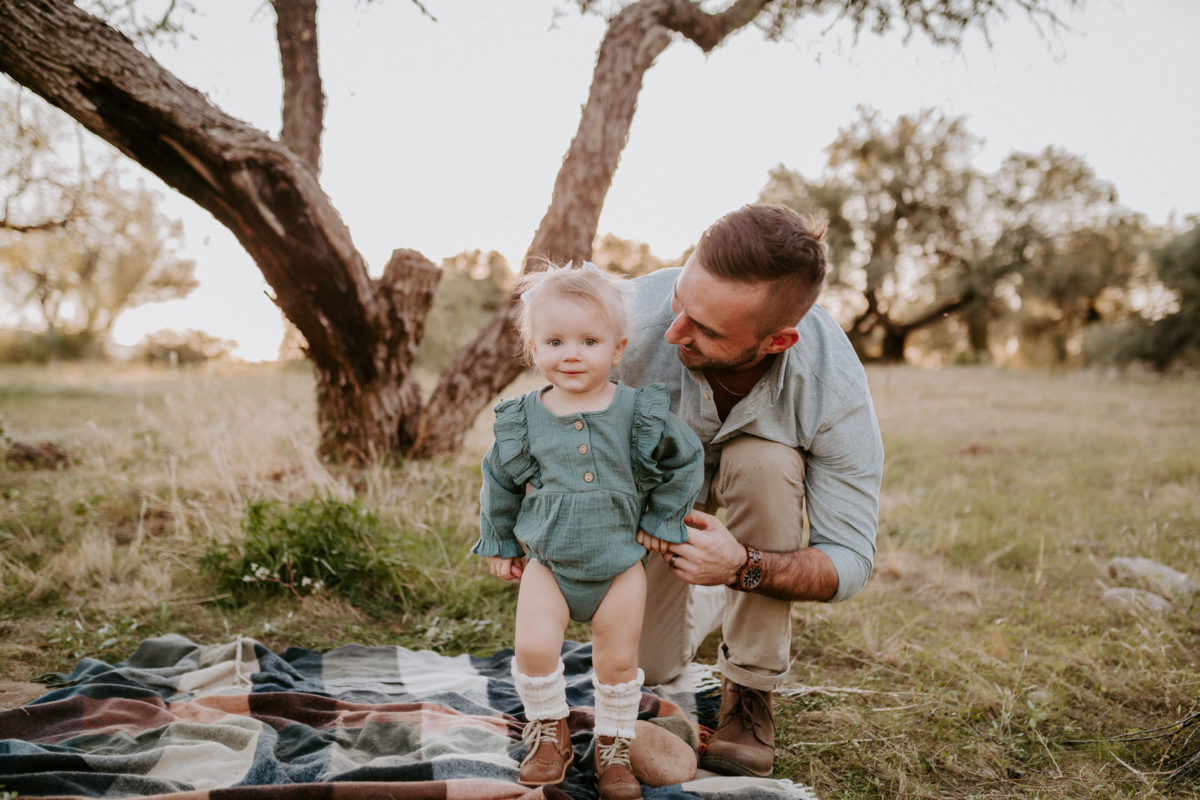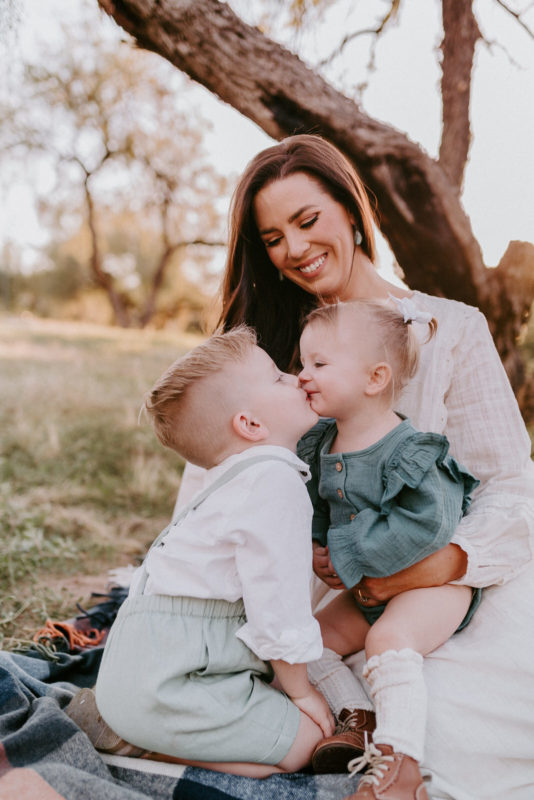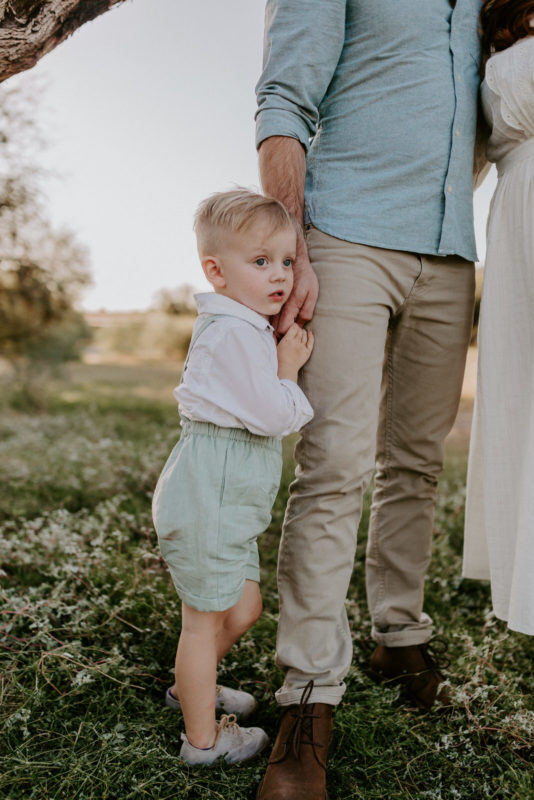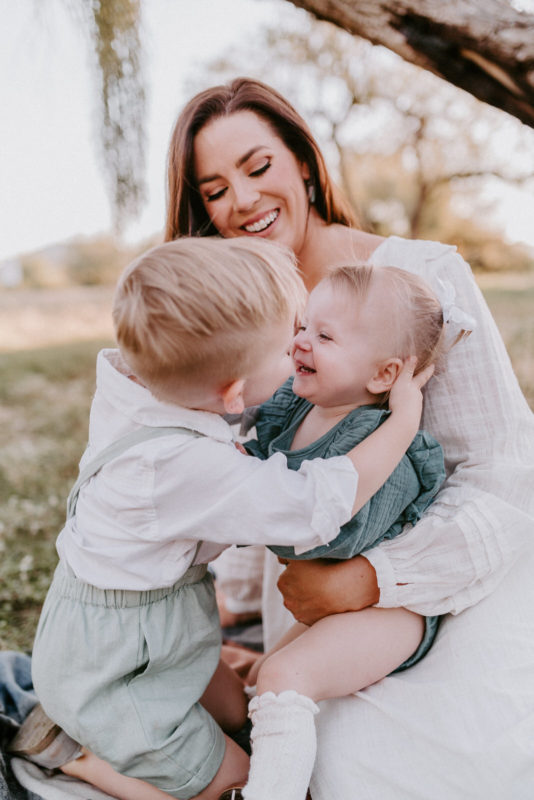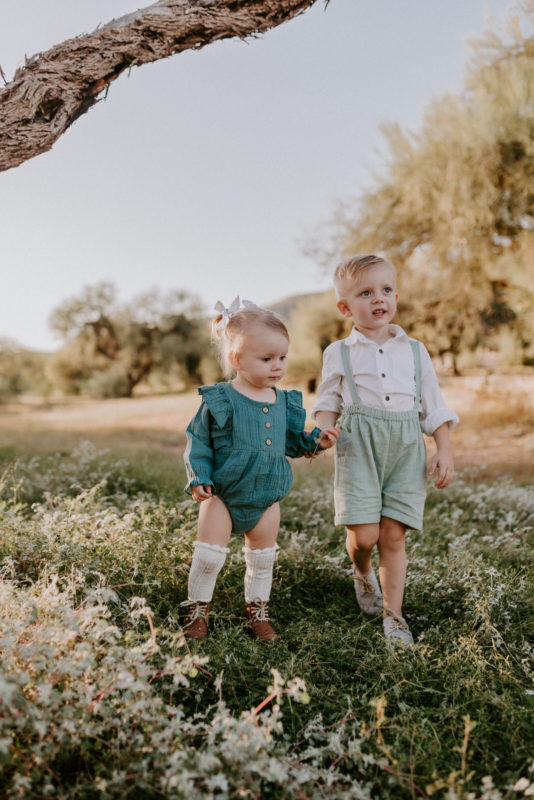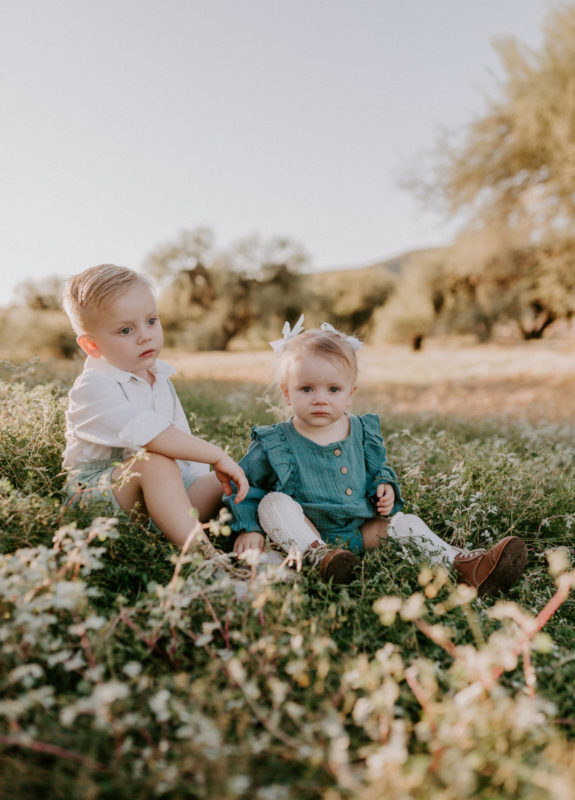 Family of Four Christmas Photo Ideas
Each Christmas I buy our family matching jammies (unique I know lol) but we rarely get a cute photo of us all together in them. We had already shot the above photos for our holiday cards but I continued to see a local backdrop company posting this darling setup and I had so much FOMO I couldnt pass up the chance to do a mini session in matching jammies.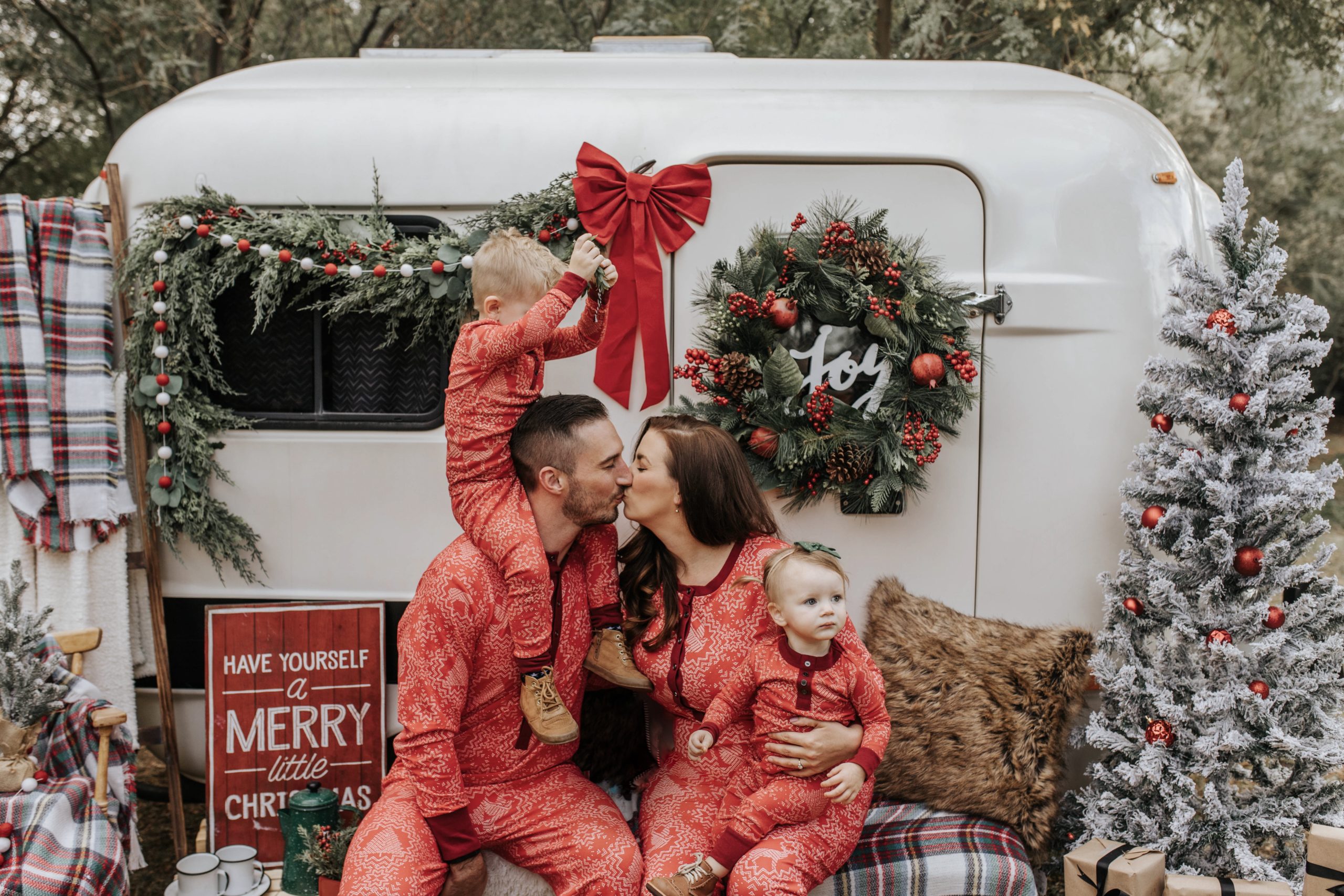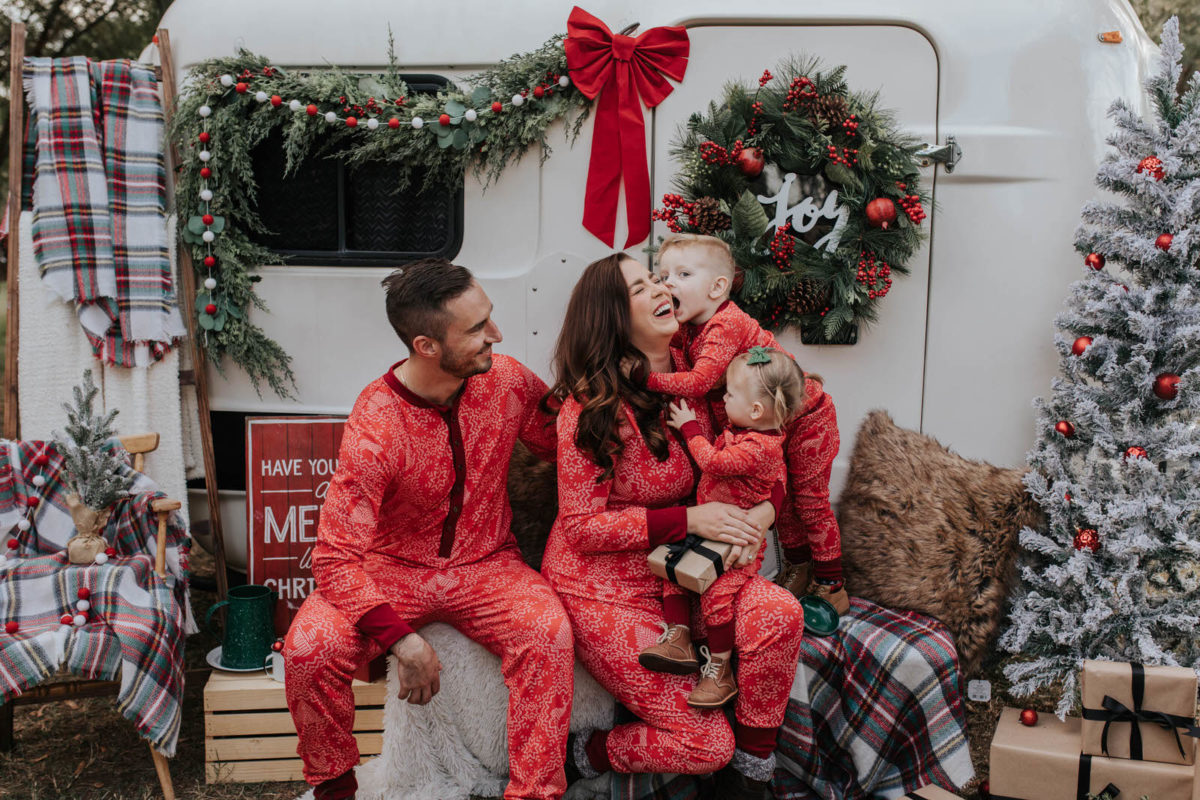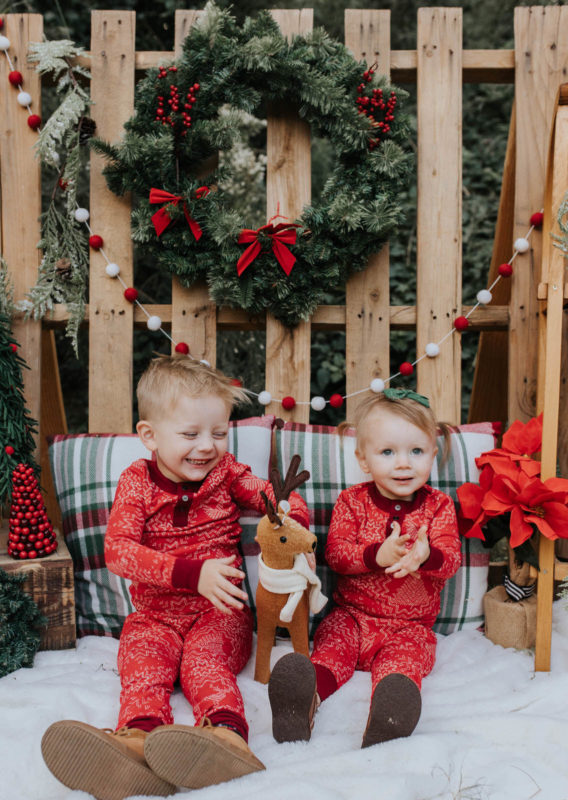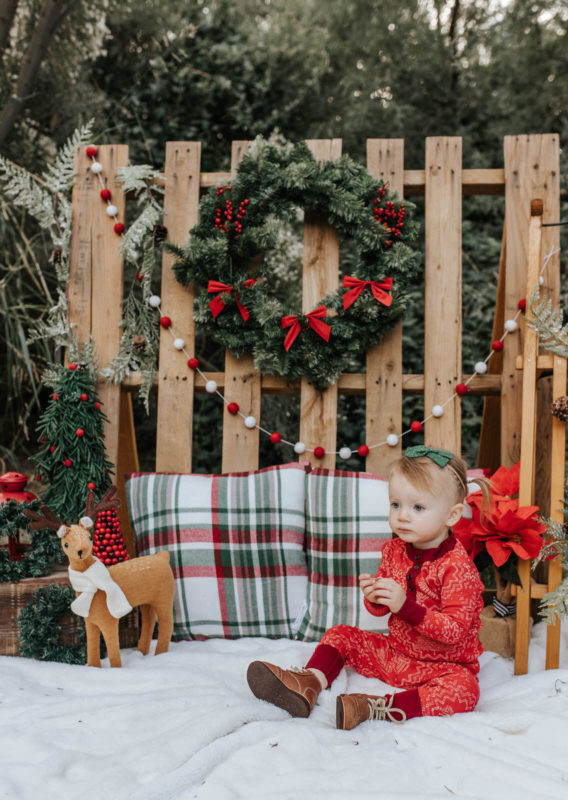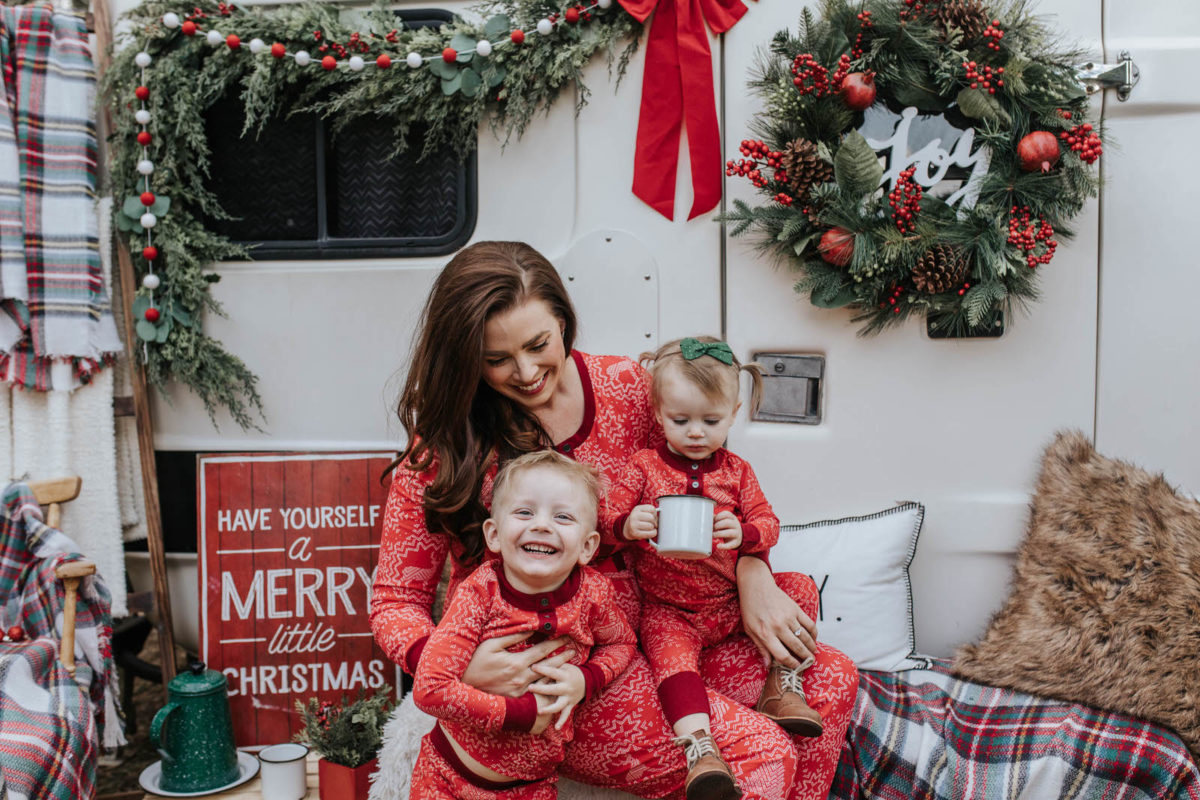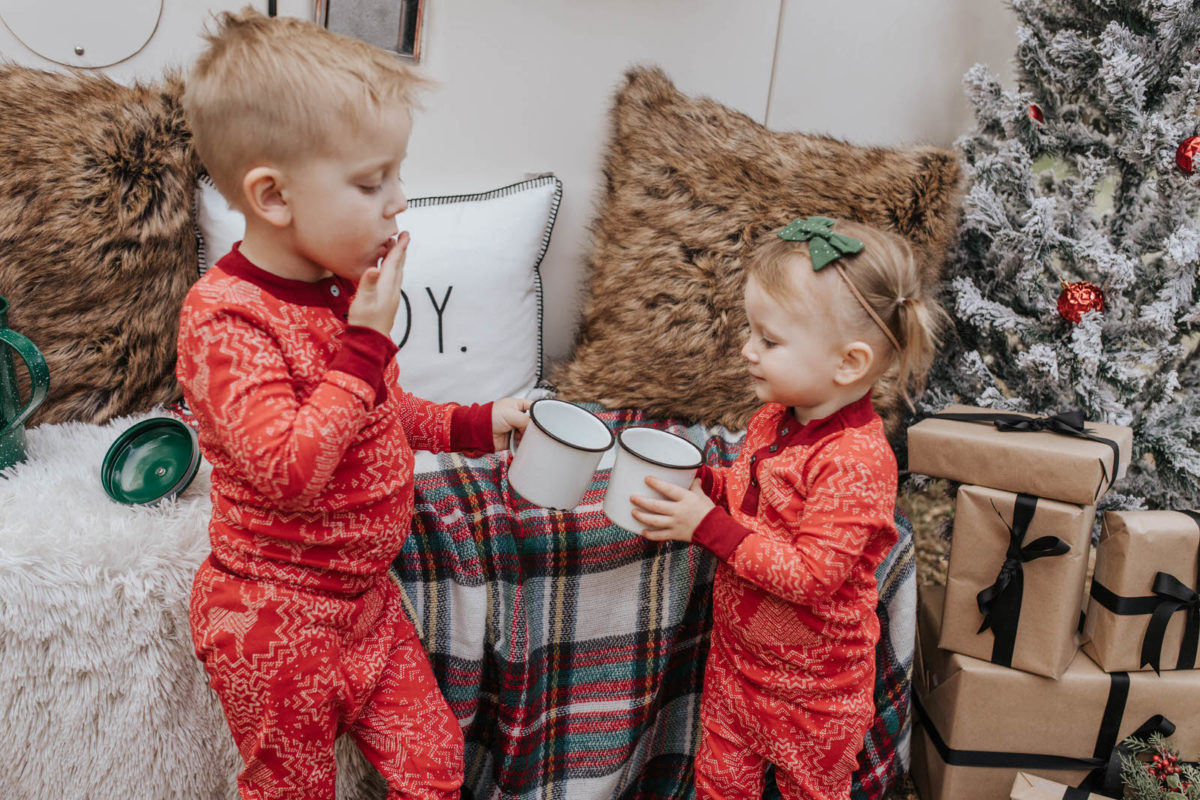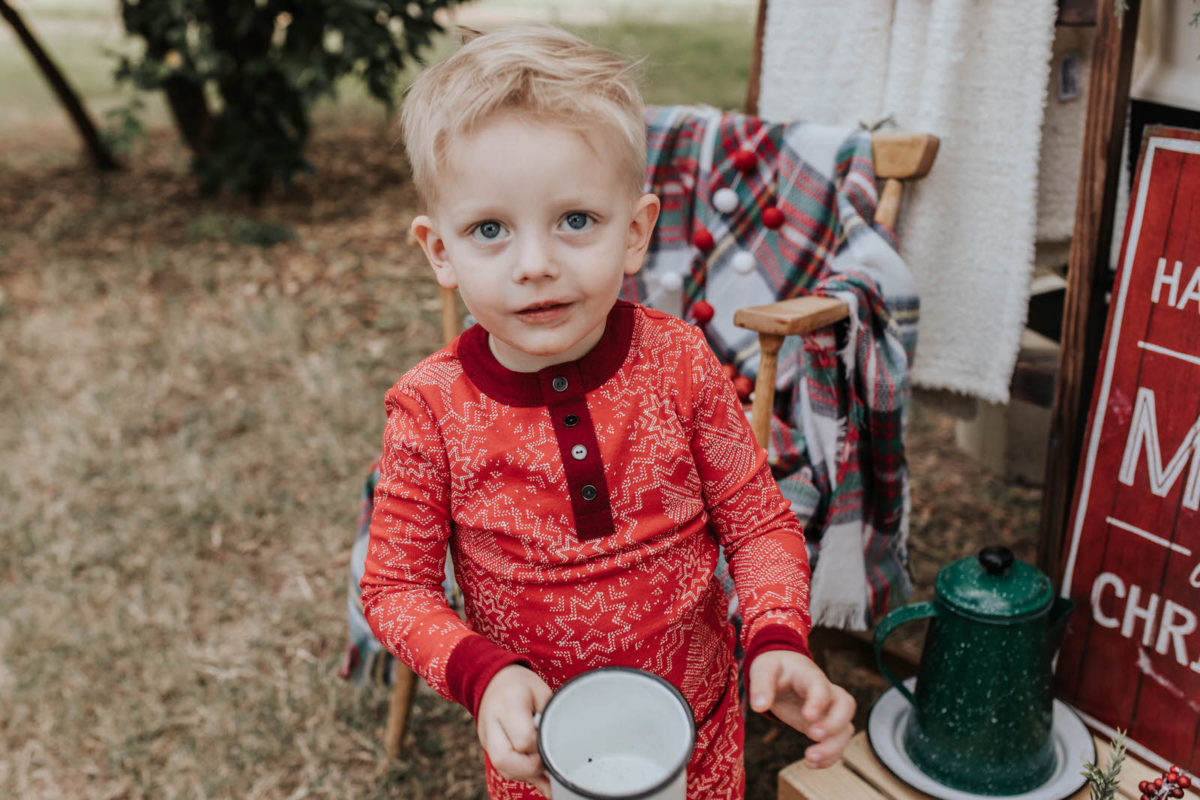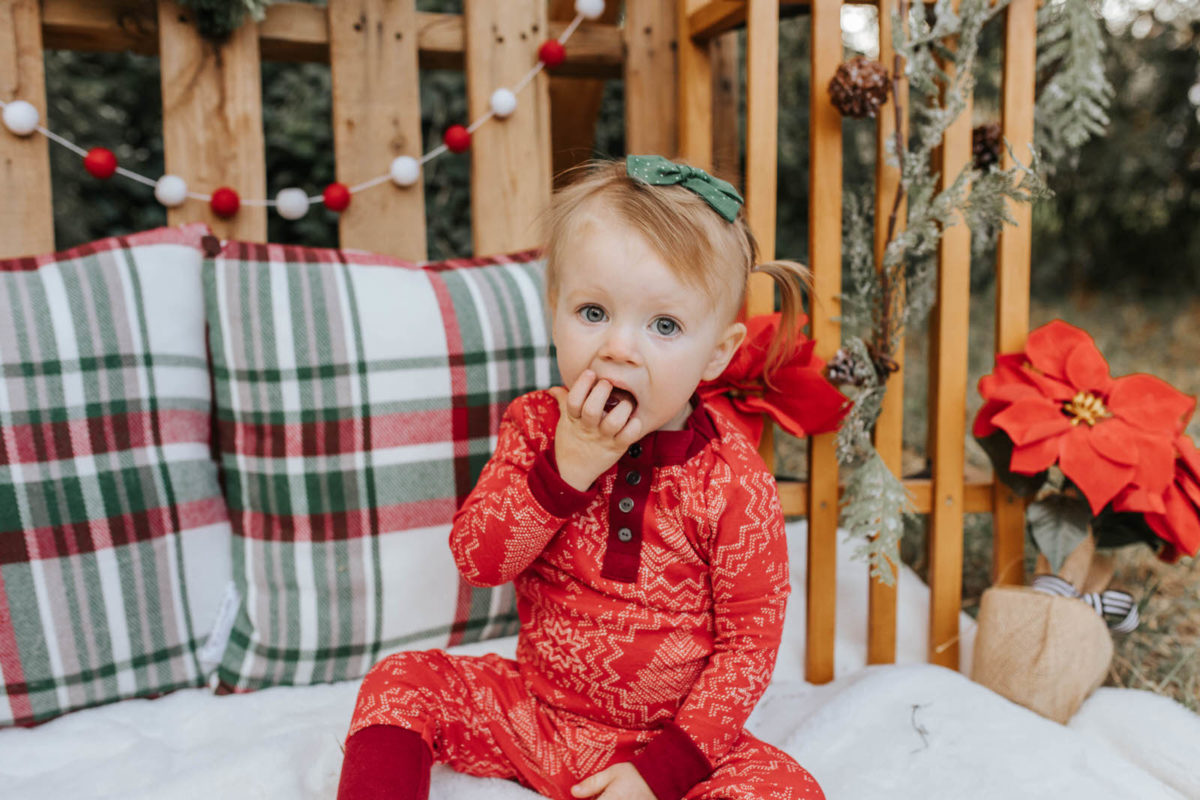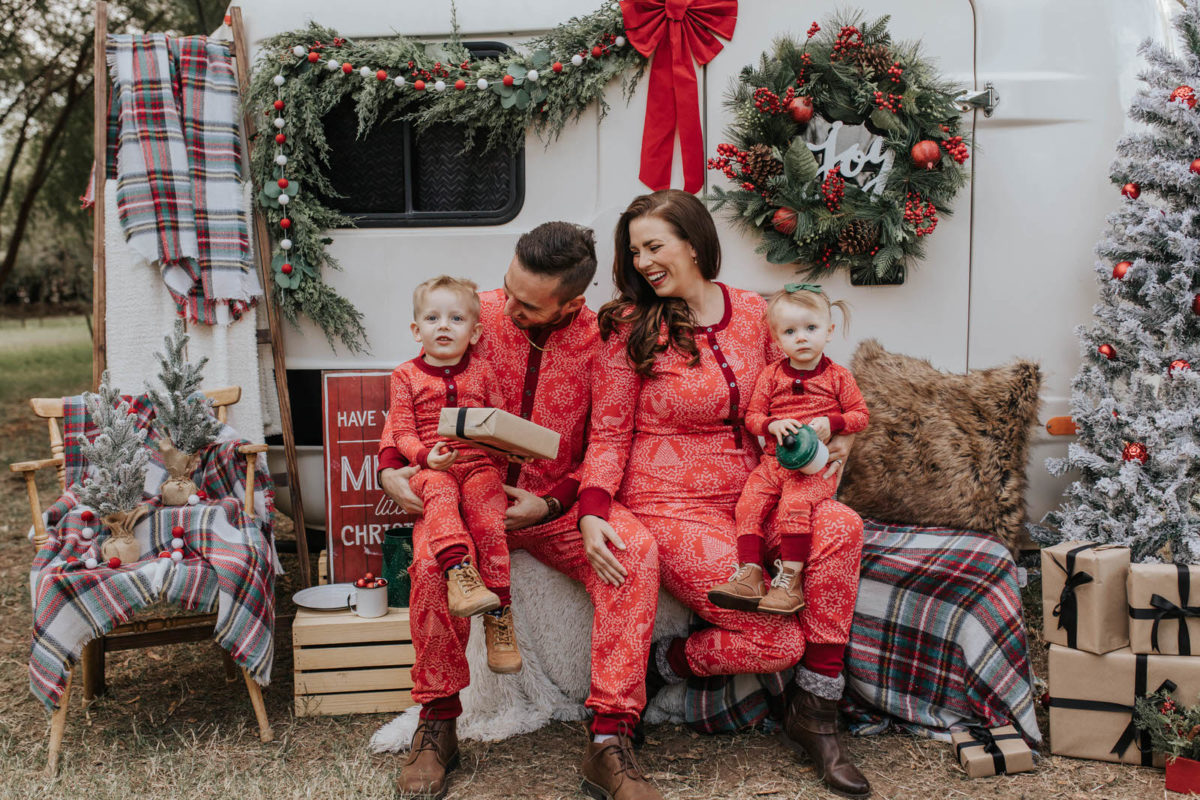 Photos by: Kenna Waite Photography
Locations: private lot, setup by Darling Three
Baby #3 Announcement Photoshoot
When we found out about baby #3 I knew I wanted to keep the gender a surprise. Since then I've been visualizing desert neutrals and all things earth tones when it comes to our #teamgreen baby. This photoshoot location and styling is exactly the vibe I was going for. For more examples of my balloon creations check out my balloons page!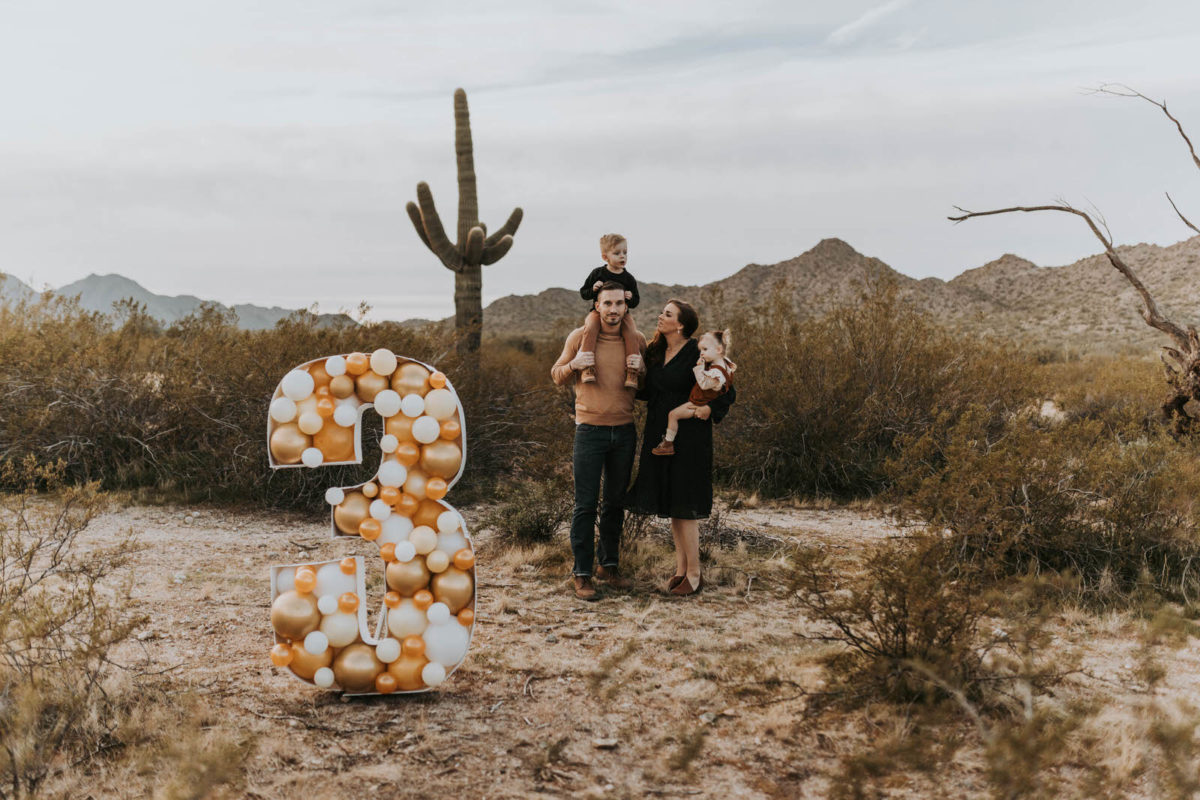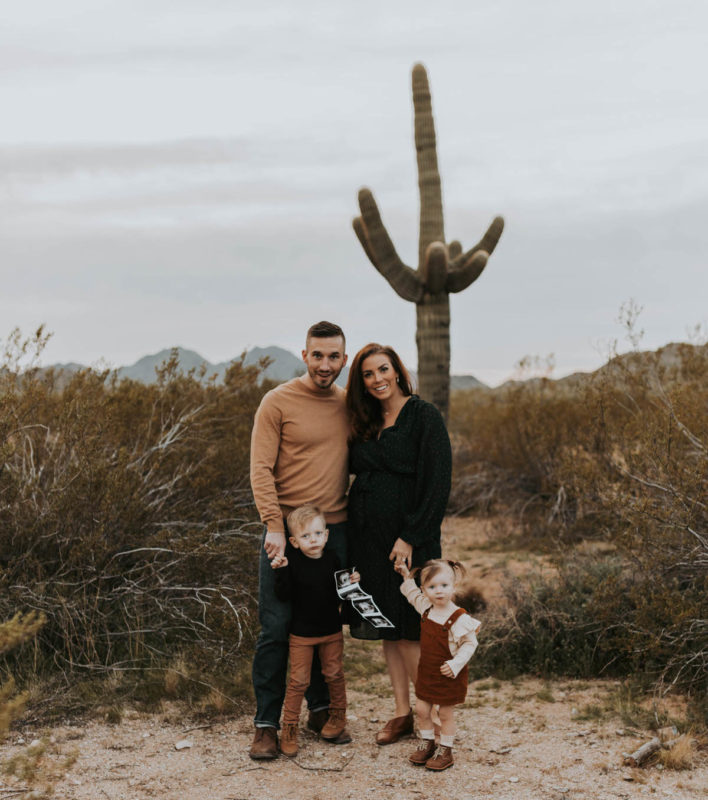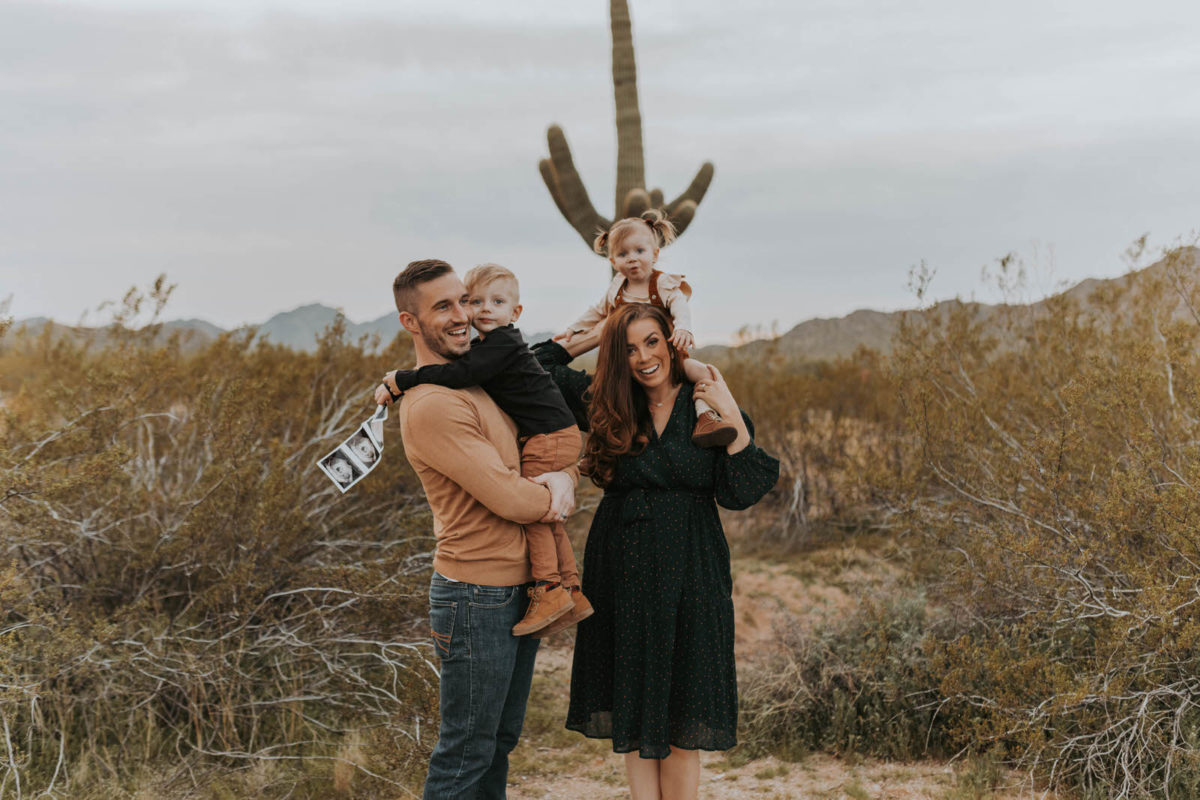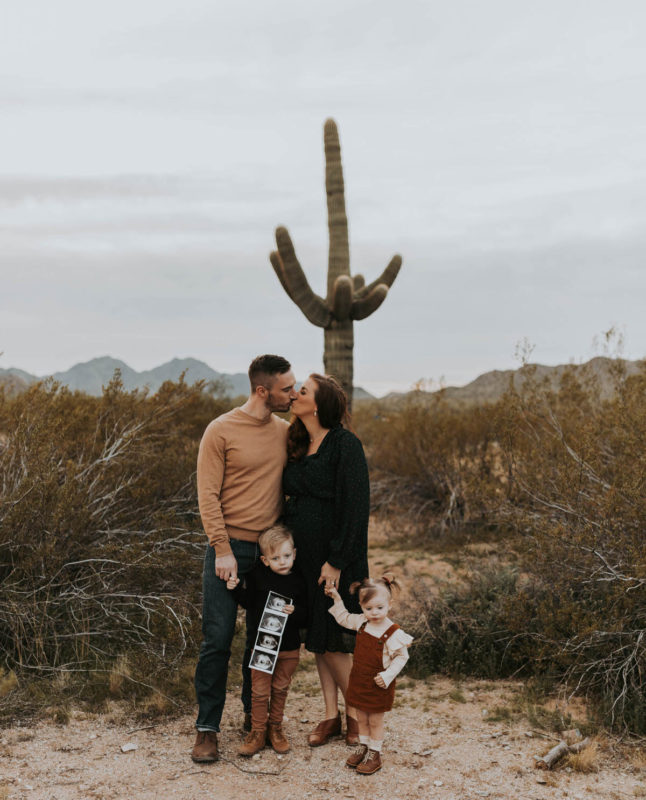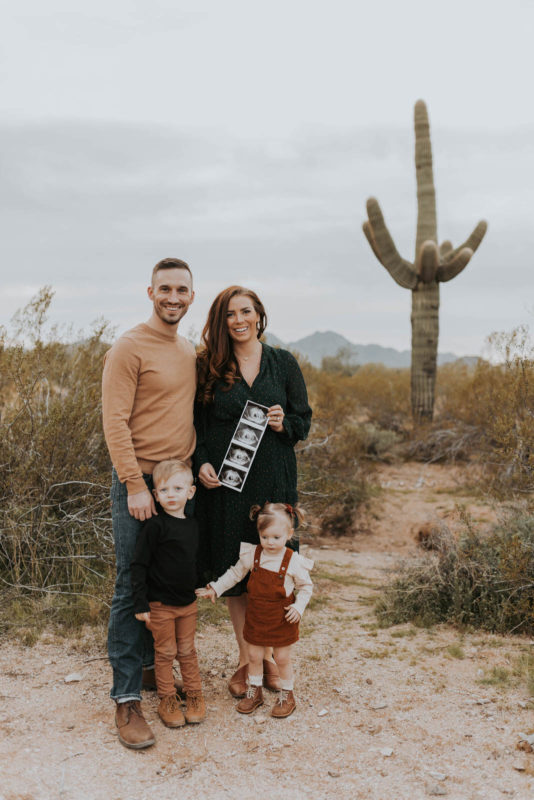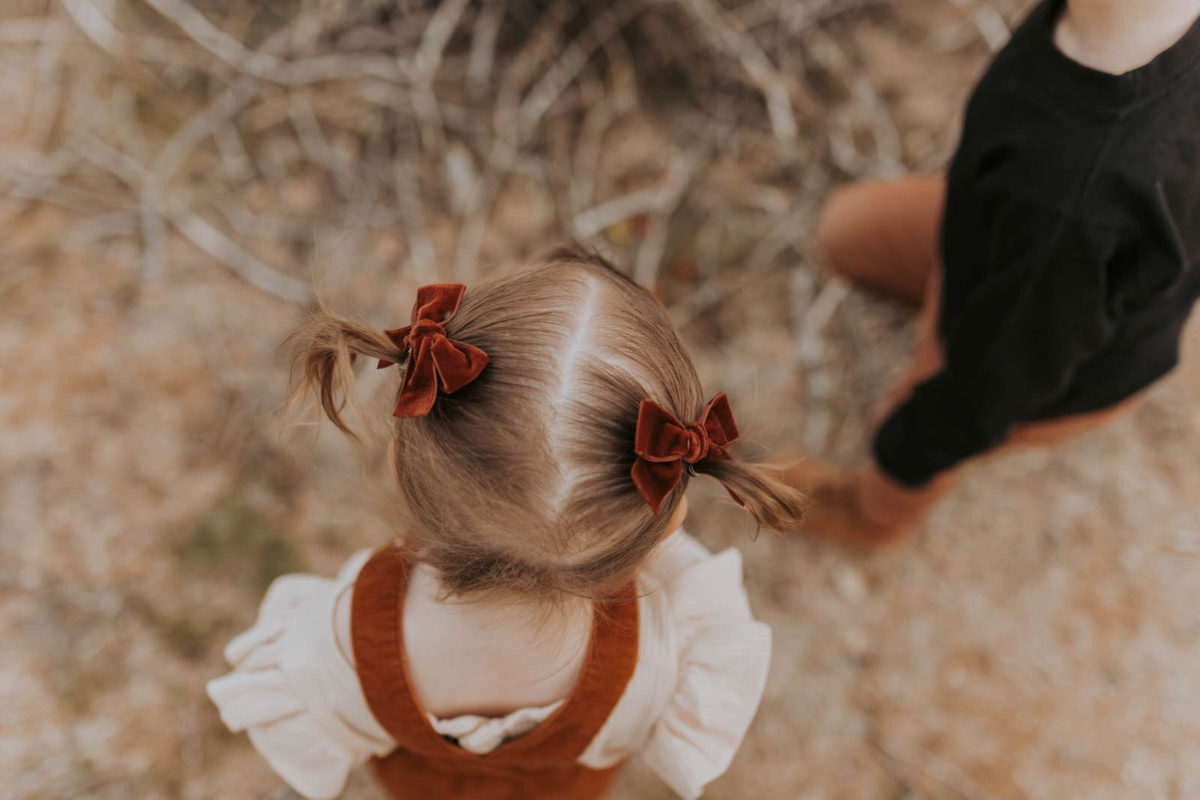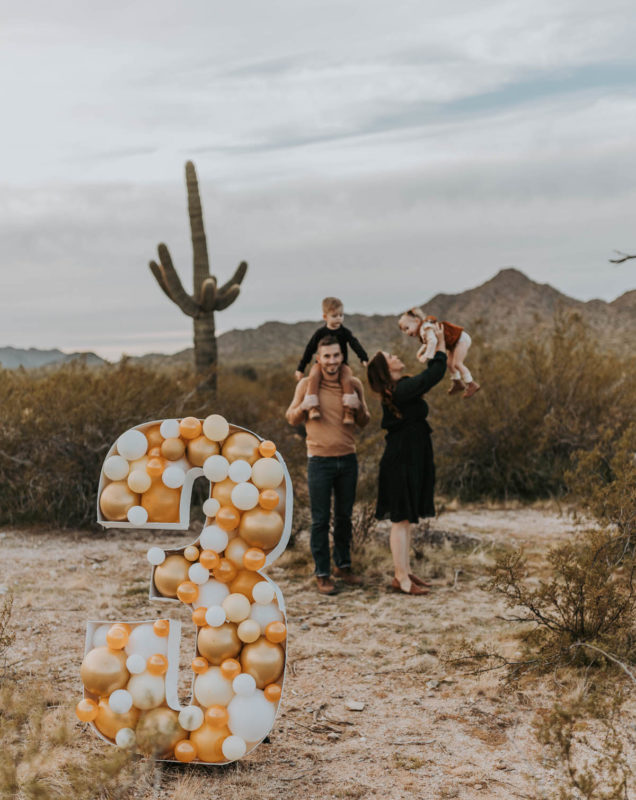 Photos by: Kenna Waite Photography
Location: Desert in Queen Creek, AZ
Salt River Moody Hues Maternity Photoshoot
Anytime I almost dont do a photoshoot and then I see the photos I know I'm so thankful I did. Honest disclaimer, my children were pills…like textbook toddler meltdown. My dress was late and we pushed the shoot back two days (shoutout to flexible photographers) All that being said, I'm so thankful to have even just a few images to honor this special season. The season of expecting our third child. Do I feel huge, swollen, and a hot-mess most days of pregnancy? Yes. But on this day I got to feel beautiful and we will forever have these photos to show our little babe.
When styling this shoot I knew I wanted to be in a moody color that would compliment the desert hues, I also knew I wanted something flowy and for my arms to be covered. I always dress myself first for shoots (read more about my family photo styling tips) – my kids and hubs were in neutrals and Kennedy wore the only pattern.
Our memories will likely fade of how challenging it was to get our little ones to cooperate but we'll cherish having captured their features just as they were in the summer of 2020 and the sweet bump that is their new baby brother/sister!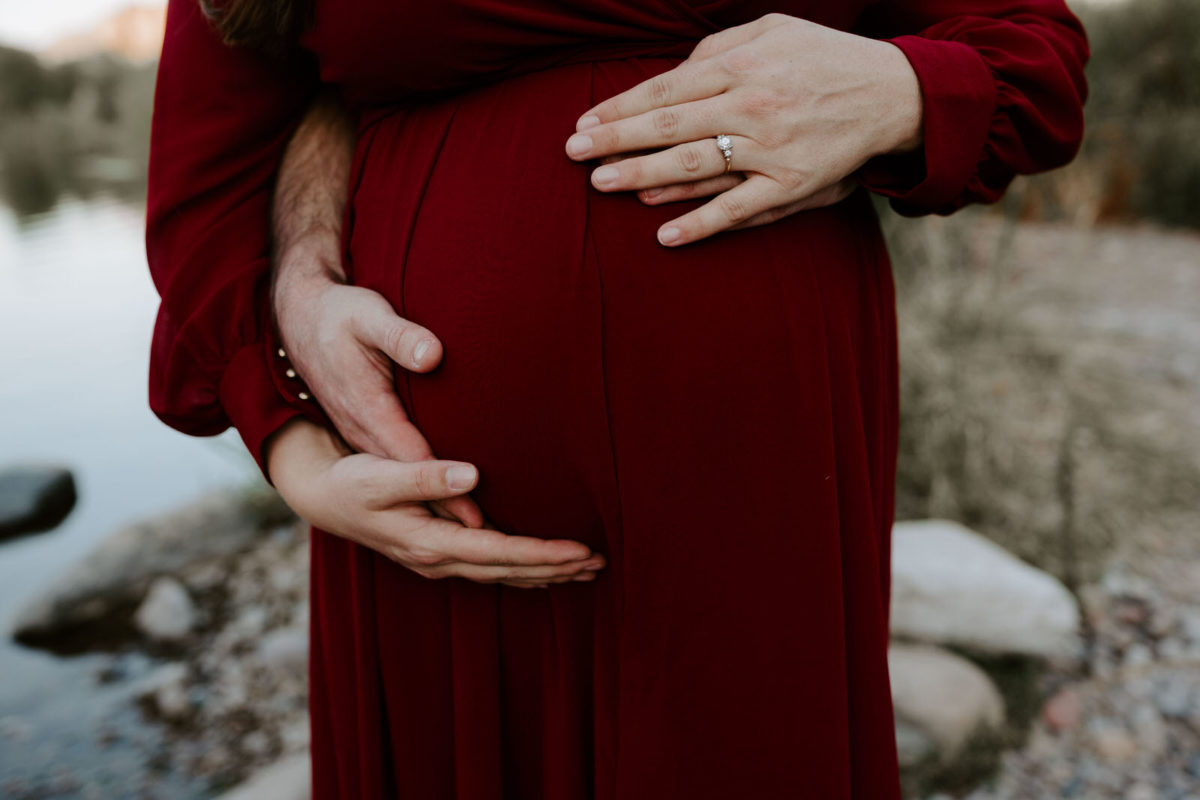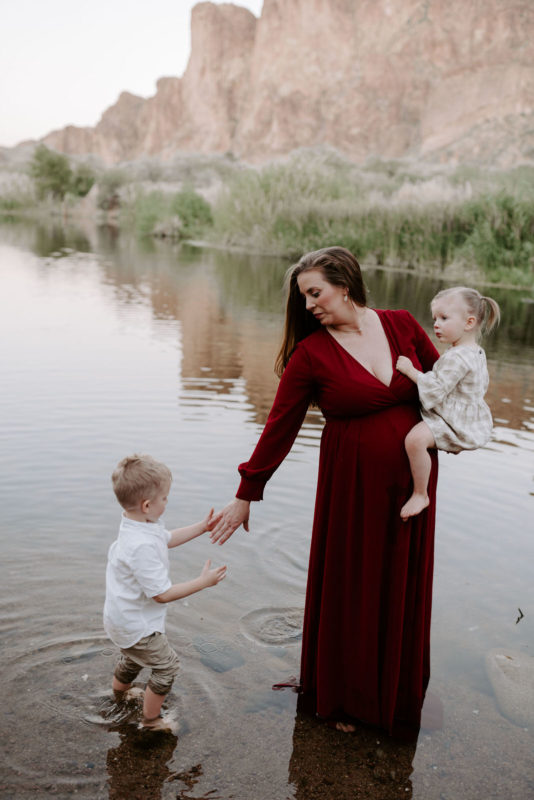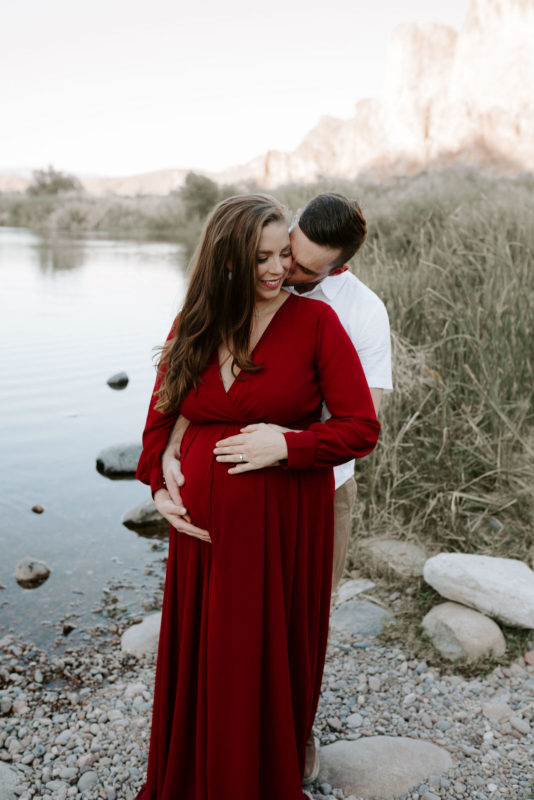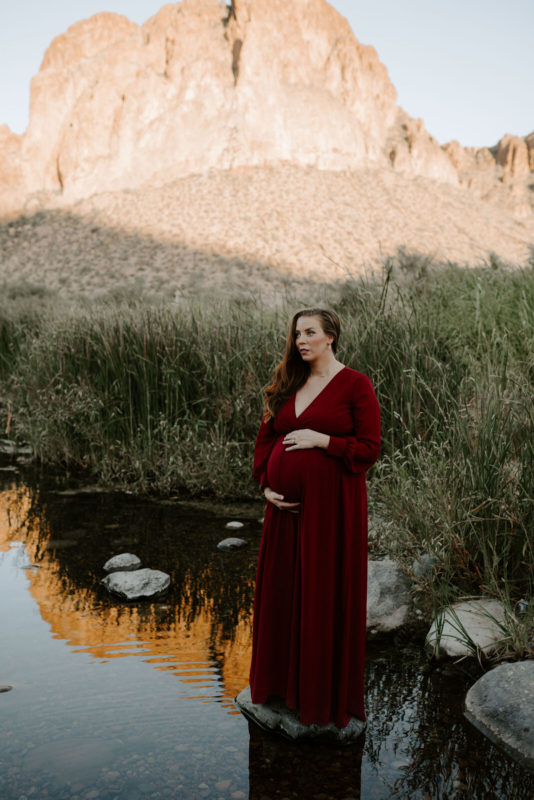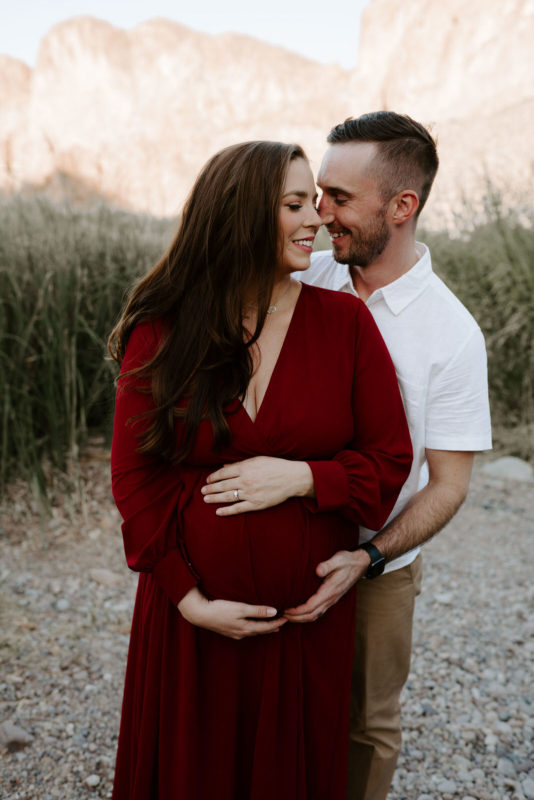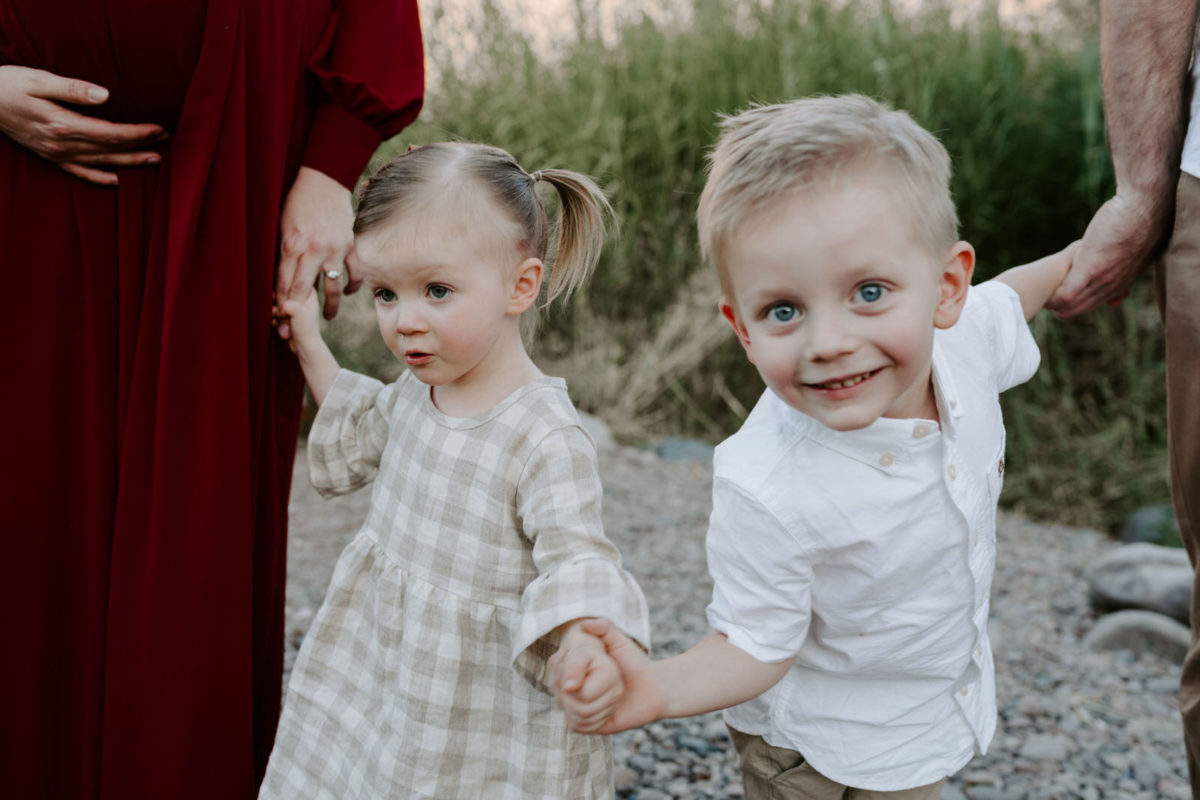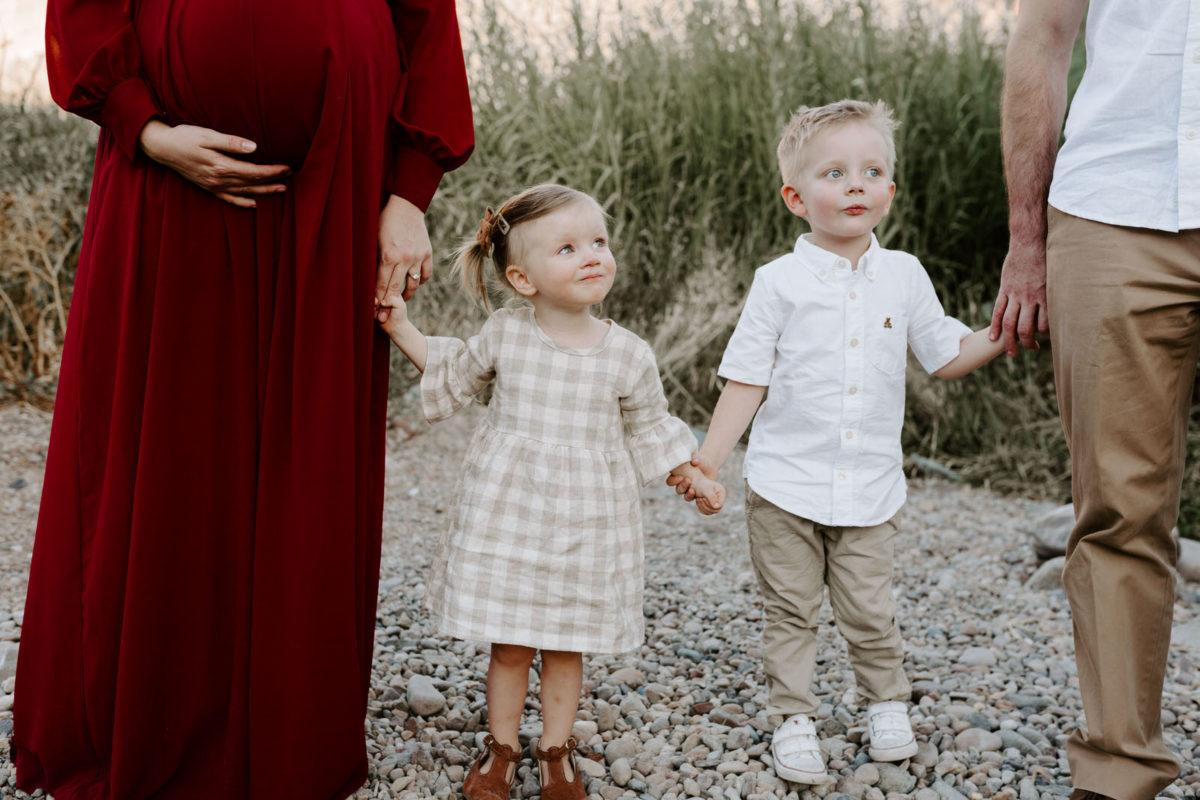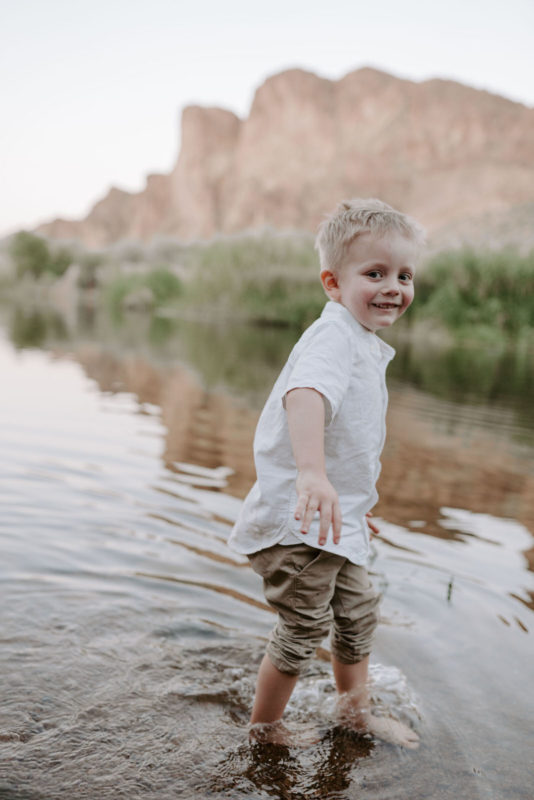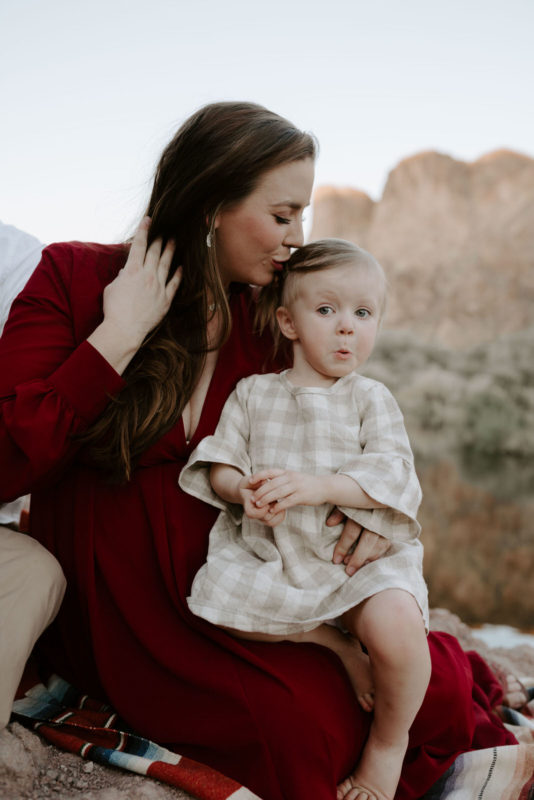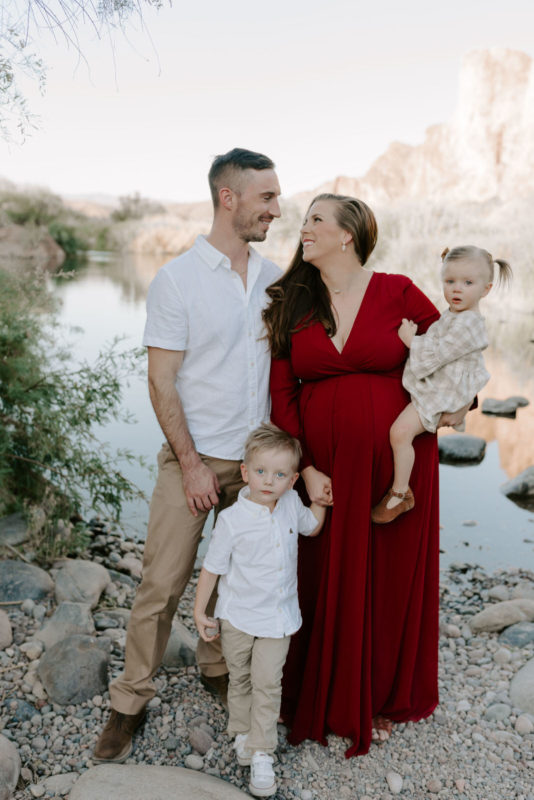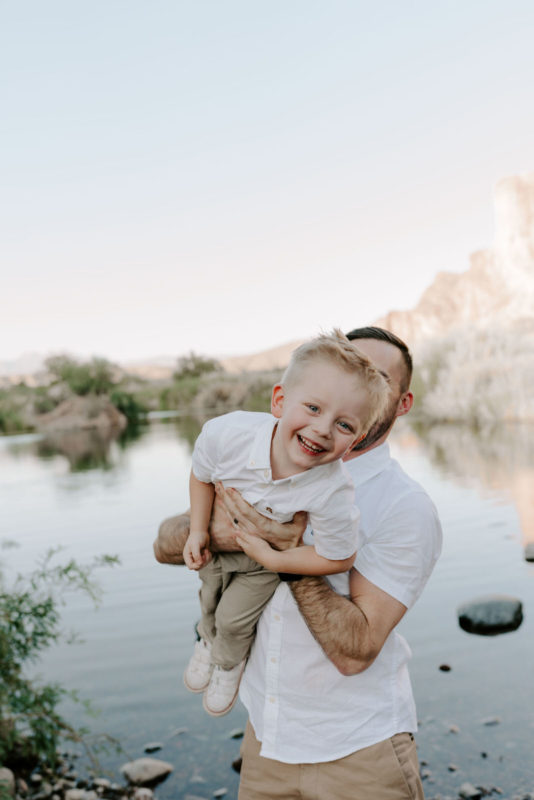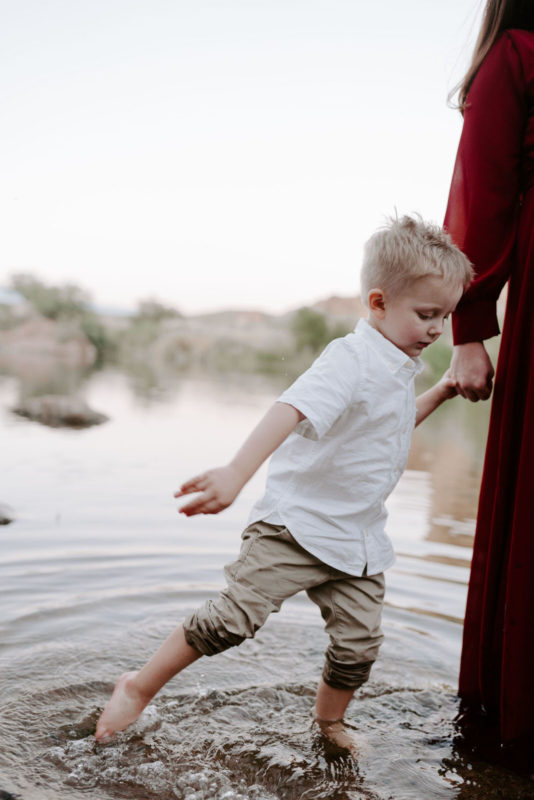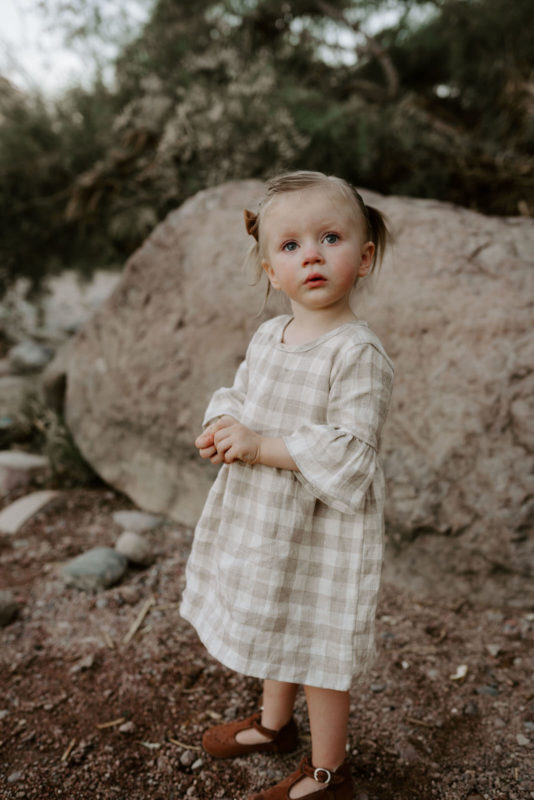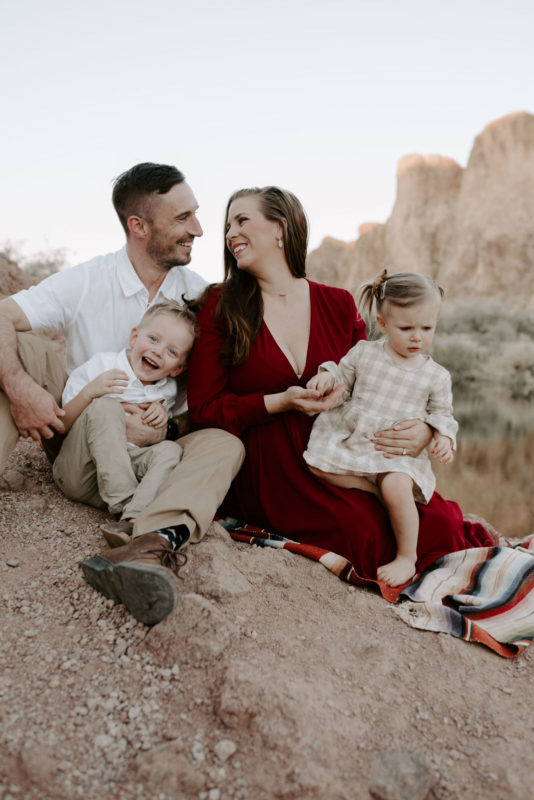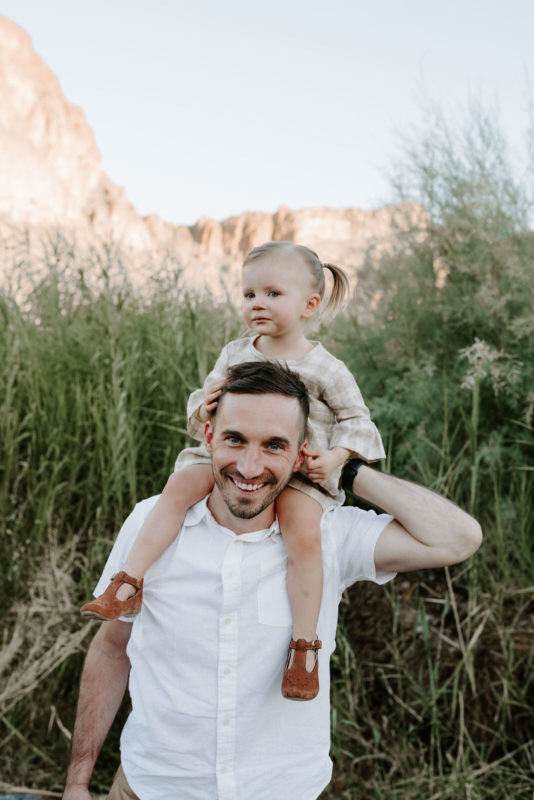 Photos by: Oh So Peachy Photos
Location: Salt River
Thank you for checking out our round up of Family Photoshoot Ideas!
I plan to continually add to this post as we inevitably take more family photos!
If you saw photos here that you connect to and draw inspo from please PIN and share them. Thats the biggest compliment you can give me as a blogger!