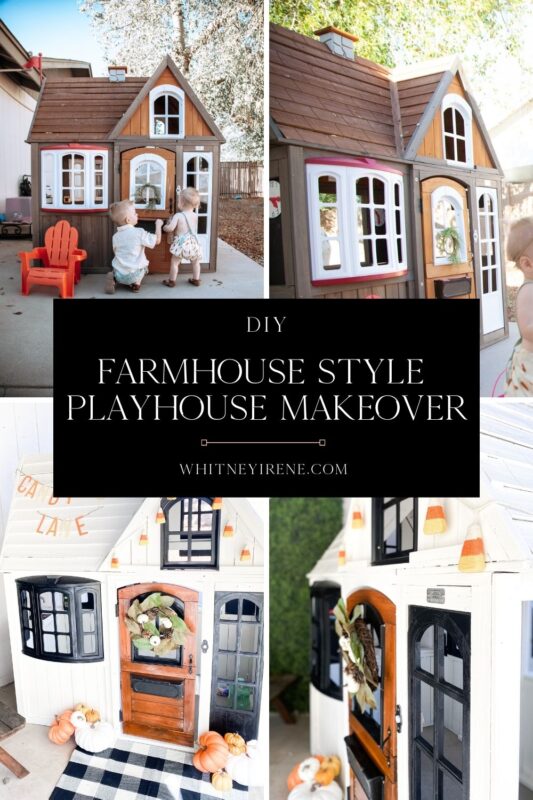 This post contains affiliate links for your shopping convenience. Click here to read my full disclosure policy.
As soon as we began shopping for a playhouse I knew I'd be that mom who wanted to decorate it for every season. Kind of like how our lego collection is "for our kids" *cough Taylor cough* – I secretly wanted a playhouse so I could give it a cute makeover and decorate it for various occasions.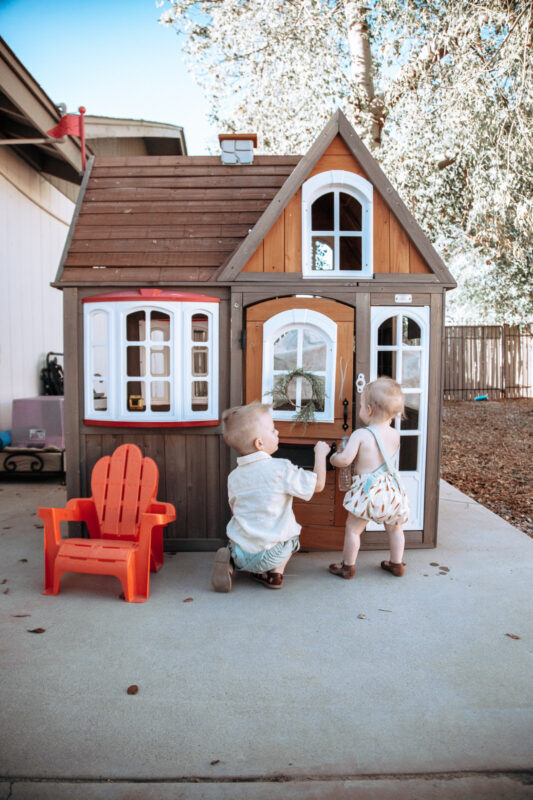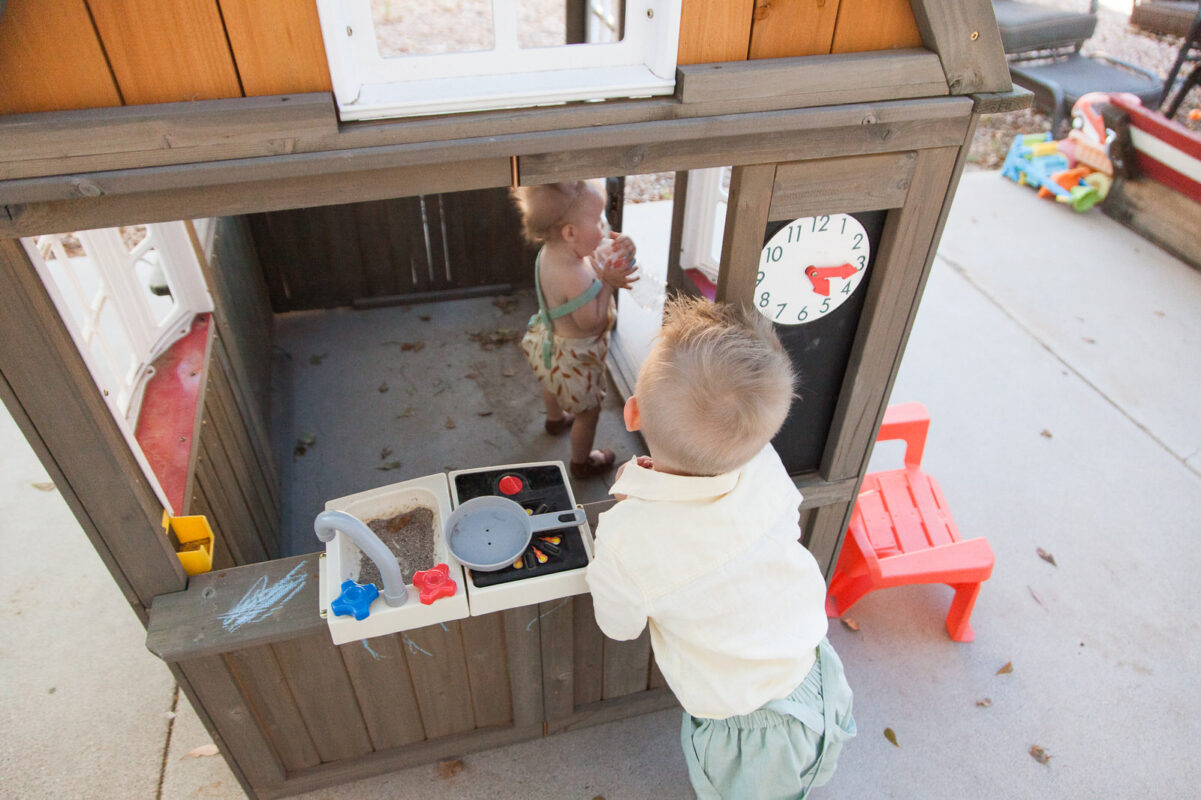 We got our son a KidKraft Playhouse from Costco for his 2nd birthday and at the time I was 4 weeks postpartum with our daughter, plus if you've ever built one of those from the box up you know it's quite the undertaking. So that being said, it didn't get its fancy paint job back then.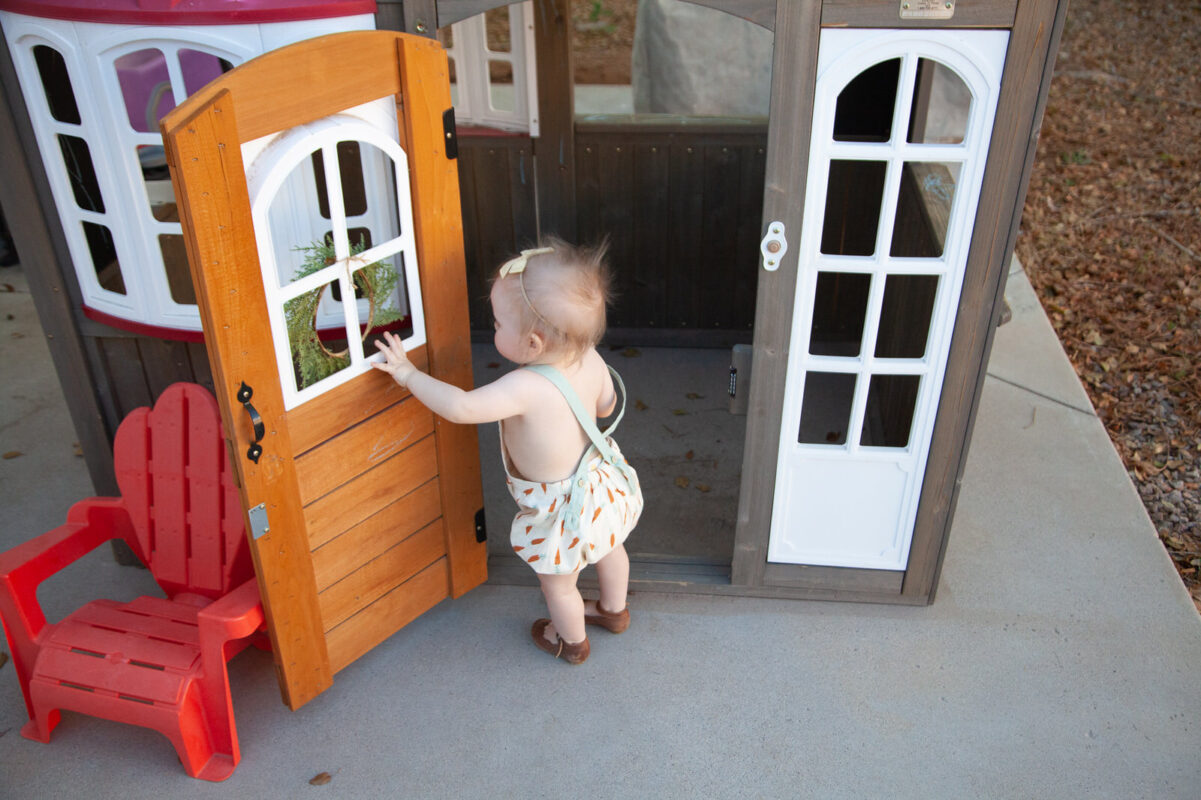 When designing our Gender-Neutral Nursery we were gifted a Wagner Spraytech Flexio 4000 paint sprayer. The moment we tested it out I KNEW I wanted to take on the playhouse project I'd been dreaming of. I don't know how we ever did DIY projects without that thing!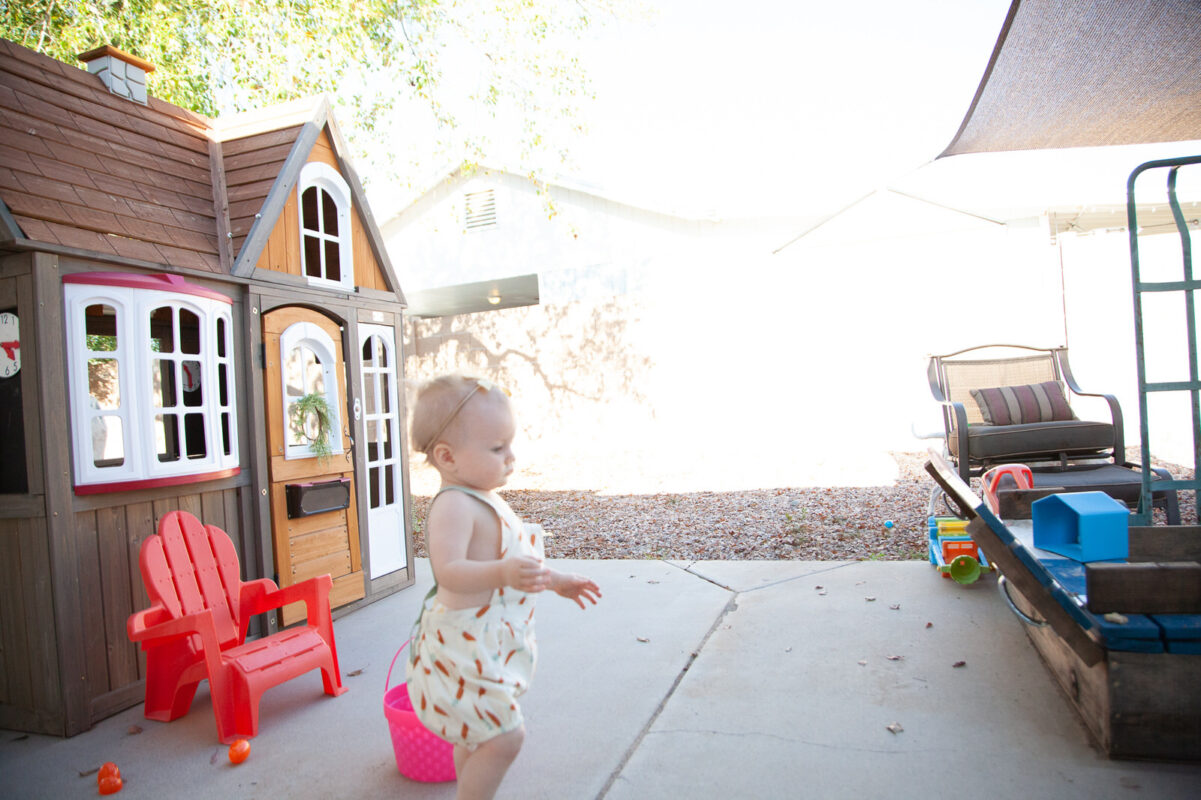 Playhouse Farmhouse Makeover Instructions
Here is the playhouse we got for him, but you could do this makeover on any playhouse!
Prep
Remove all the details (windows, door, kitchen, etc)
Powerwash the house & details – let it dry thoroughly.
Wood Playhouse Makeover
Paint one layer of primer – Our paint buddy at Home Depot highly suggested that we paint the primer by hand for this project. The primer for this was extremely important due to the sun/heat outdoor items are exposed to in AZ.
Use Flexio 4000 to spray 2 layers of white paint – We got this PPG Timeless Exterior Paint + Primer in Satin Pure White.
We decided to keep the door unpainted and instead added a stain to breathe new life into it. Stained it with Varathane Special Walnut Classic Wood Interior Stain.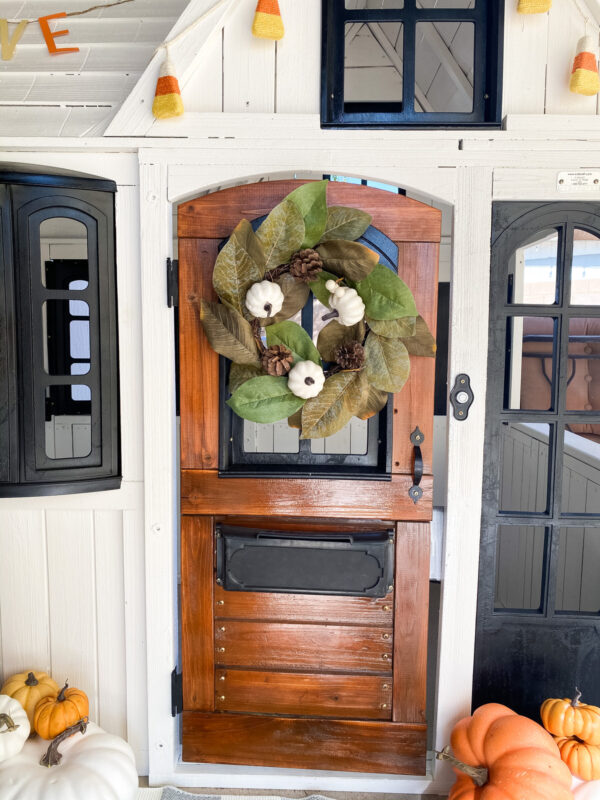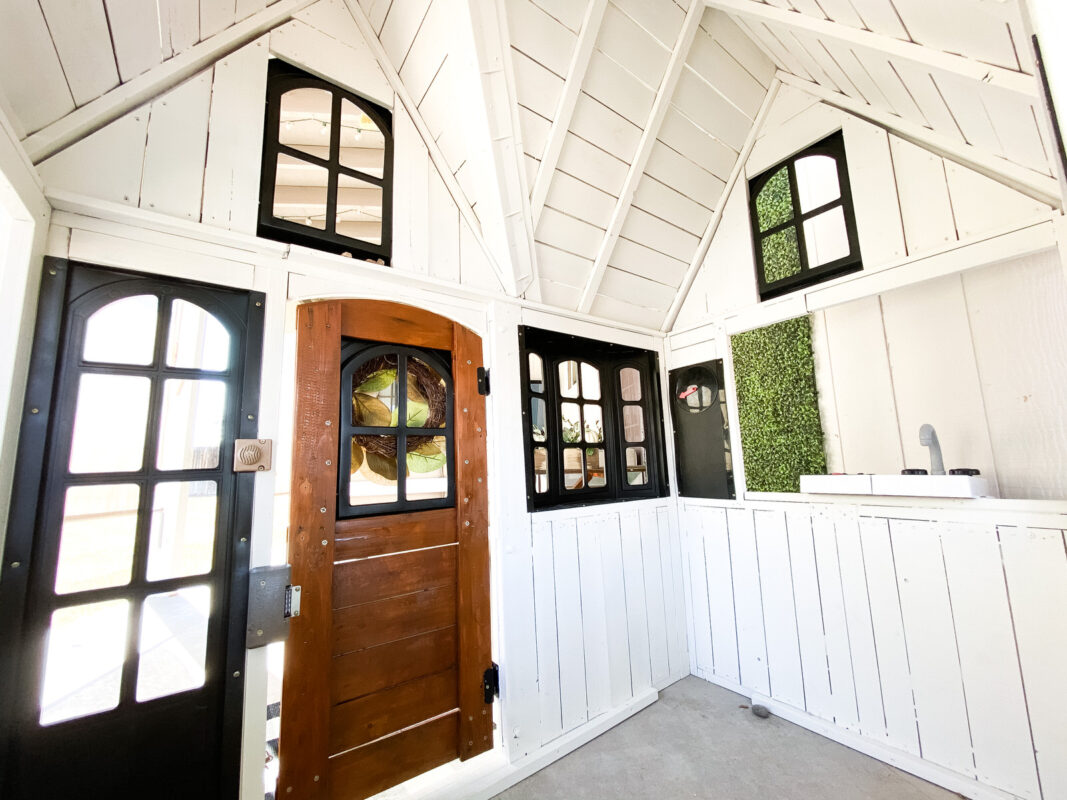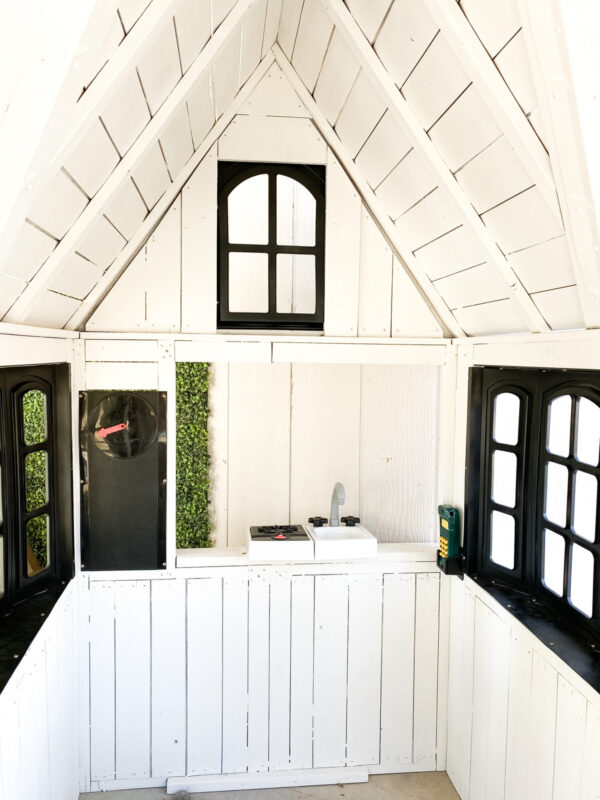 Plastic Details Makeover
These plastic details chip easily. We also painted these with primer and sprayed them with two layers of black spray paint. Then wealed them with Rustoleum painter's touch clear gloss.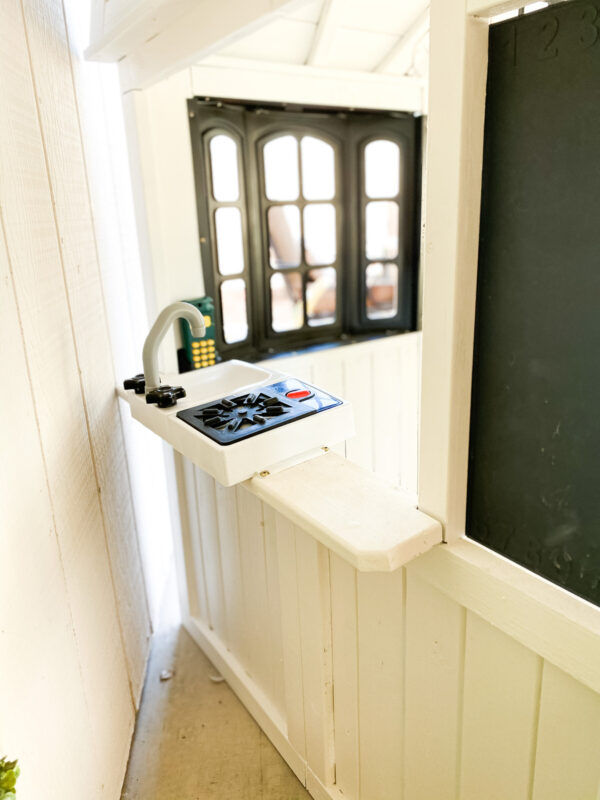 Styling our Playhouse Makeover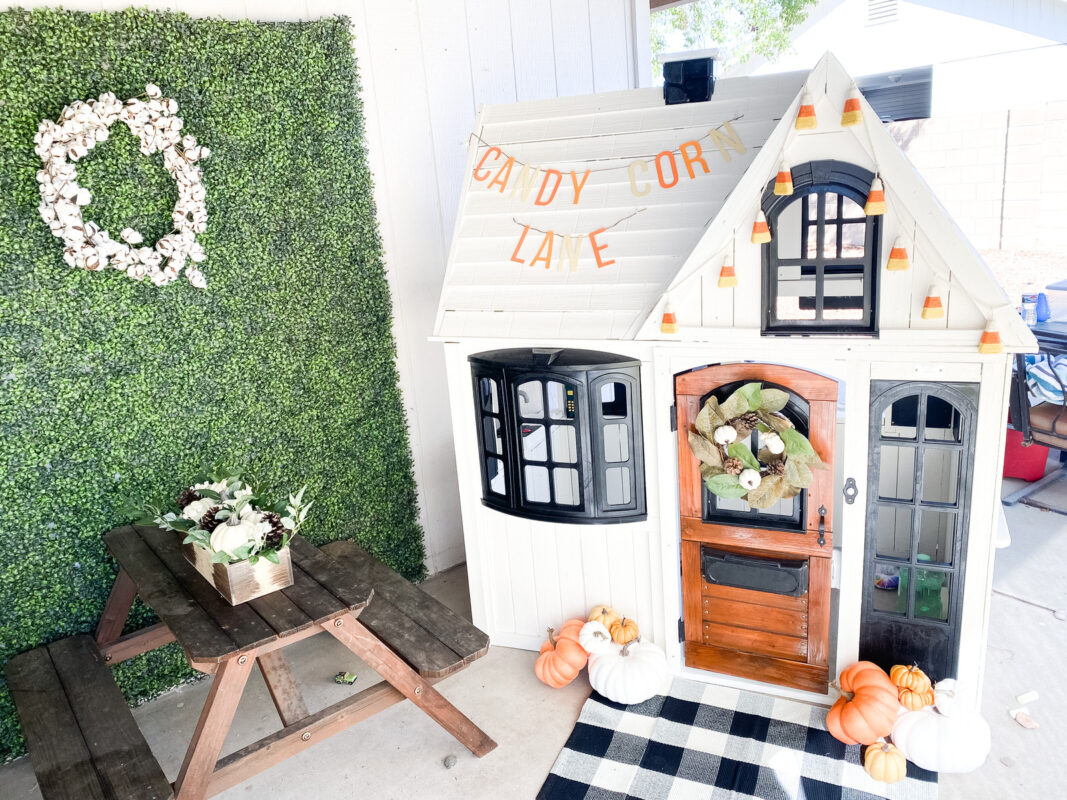 I'm so looking forward to styling this little playhouse for various seasons and holidays! For the fall I got this cute buffalo check doormat (a two-pack!) from Amazon. Pumpkins from Hobby Lobby + Walmart (Walmart has killer deals on fake pumpkins!)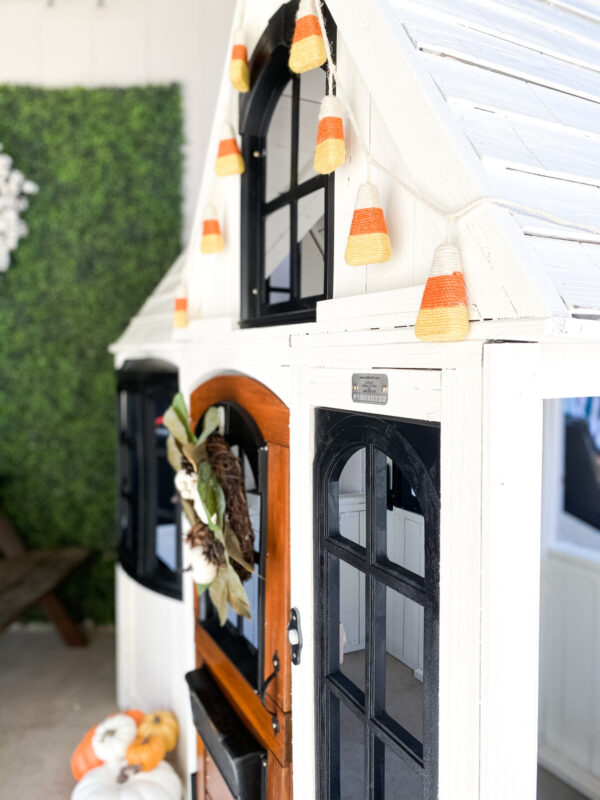 The wreath & candy corn garland is from Homegoods ( love a good find!) I made the candy corn banner on my Cricut Maker. I'm already dreaming up Christmas decor 😉