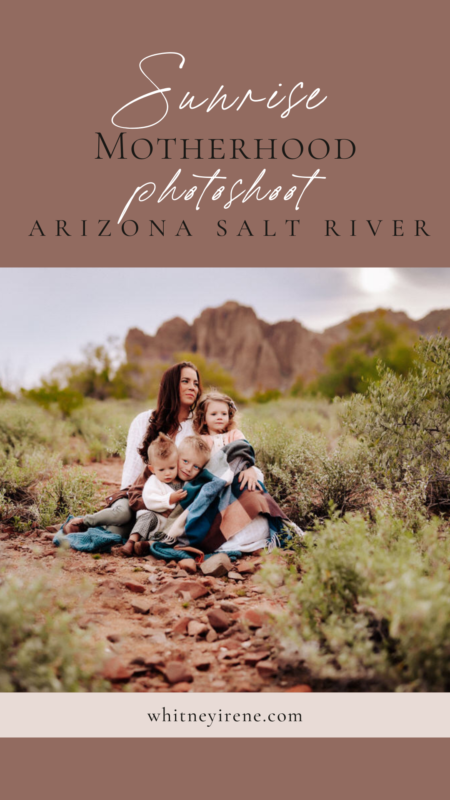 This was my first, hopefully of many, Sunrise Shoots. I often take the beauty of Arizona for granted but seeing images like these really reminded me of how gorgeous Arizona is, especially for a sunrise session.
I absolutely love styling my own little family for photoshoots and I now have the honor of working with the phenomenal Kayla Locke of Locke Photography as her stylist. I'm excited to start sharing some of the sessions I've worked on with her from mood boards to the magical images.
Before I share my own Motherhood Arizona Sunrise Session… if you're looking for tips on styling your own family photo session check out this post! If you're a photographer who is hoping to shoot and edit images like these check out Kayla's bad-ass course The Chrysalis Course!
Styling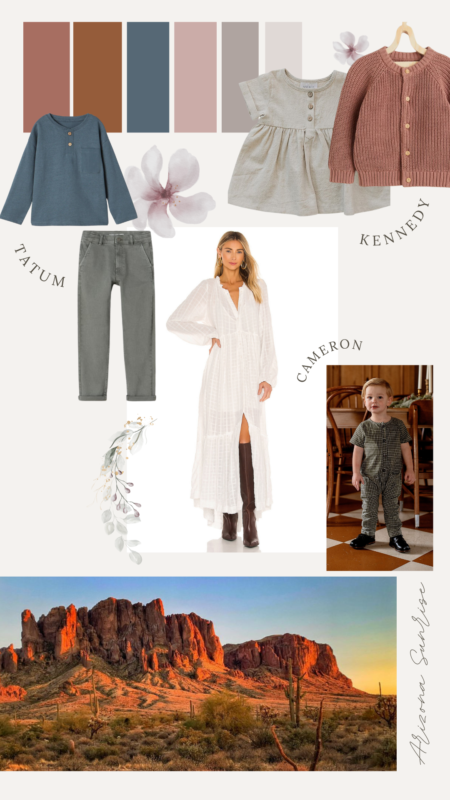 Mama – Free People Dress // Target Boots *
Kennedy – Mebie Dress // HM Sweater (Similar) // Rainbow + Tate Bow // Knotted Fern Socks // The Humble Soles Shoes
Tatum – Shirt *// Pants* // Boots The Humble Soles // Cardigan (brought by photographer)
Cameron – Knotted Fern Romper * // Cardigan * // The Humble Soles Shoes

* indicates similar style because the style is no longer available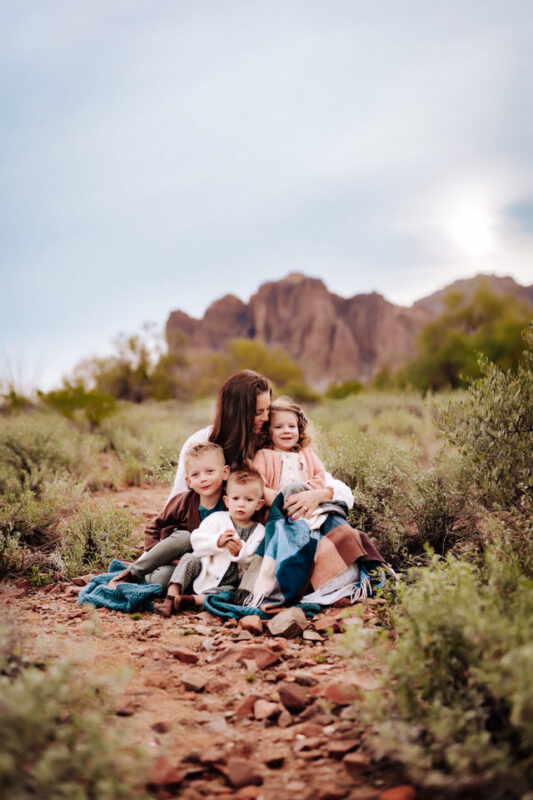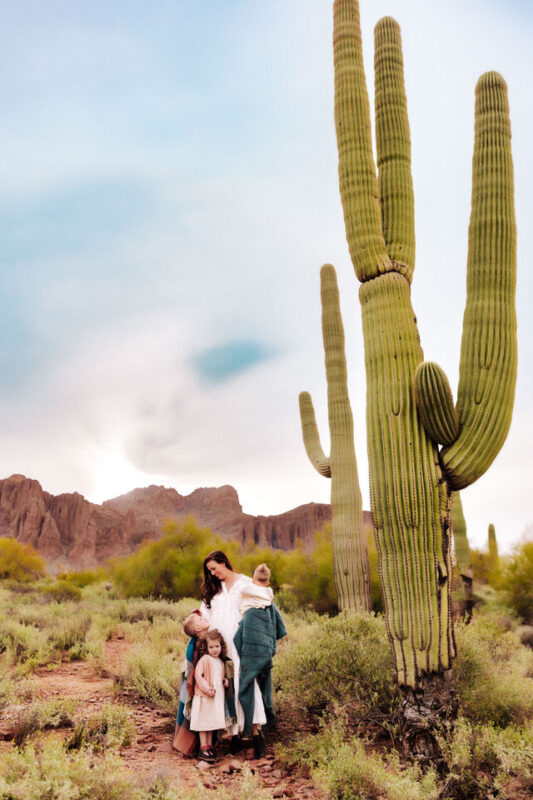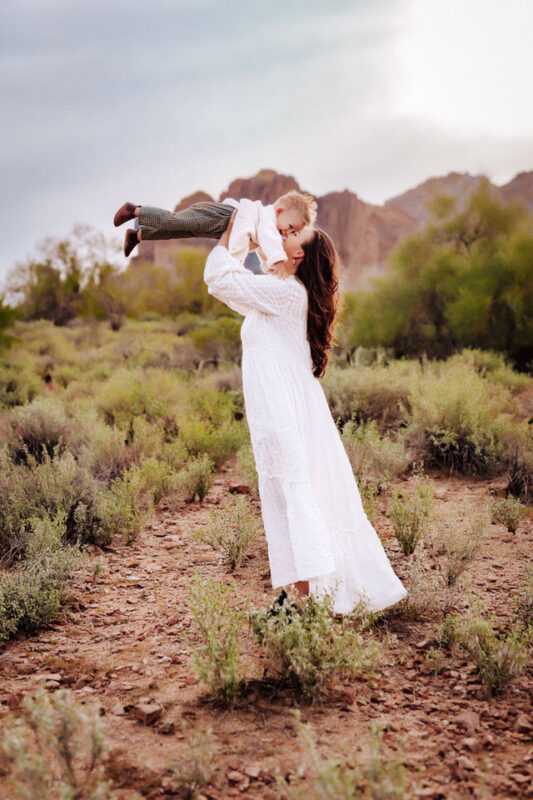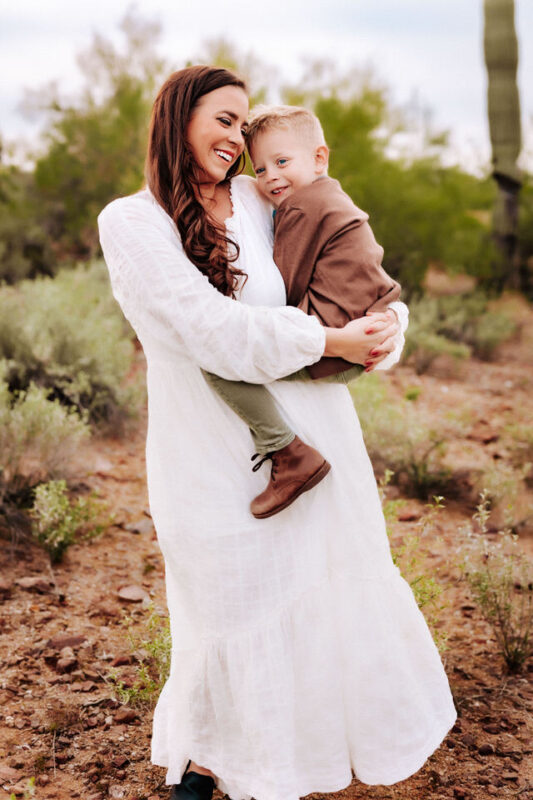 Check out this fun inspo video here
My look – I chose these off-white free people dress for a variety of reasons – one I'm a curvy mama and I prefer to wear something loose, flowy and have my arms covered, I love the way the fabric had detail up close, the buttons down the front and the way it paired with simple black ankle boots.
When I'm styling my own family or someone elses I always start with mama and make sure what she's wearing is something she feels great in. After all it's usually mama who is wrangling everyone for these shoots so it's important that shes excited about what she's wearing.
Kennedy – I style any other girls in the family next after mom is set. This oatmeal linen dress is such a classic looks for a little girl, styled with a chunky knit sweater in a salmon-y pink. A floral bow, ruffled socks, and leather mary janes add detail and character.
The Boys – It's not long before your sweet baby boy is too old and cool for rompers (haha) So I take any chance I can to put my baby Cam man in a romper, this green linen-blend romper with a window pane print. Since we was the only pattern I wanted it to be bold.
Tate – I love my blue-eyed boy in a dusty blue, these faded green skinny jeans. Subtle pops of color that are complimentary of the desert landscape, heck yes! You'll catch my boys in these leather boots as long as they'll let me.
Additions like textured and patterned blankets really enhanced the feeling in these photos. My boys wrapped up together to stay warm, moments of us all snuggled together. I'll cherish these forever.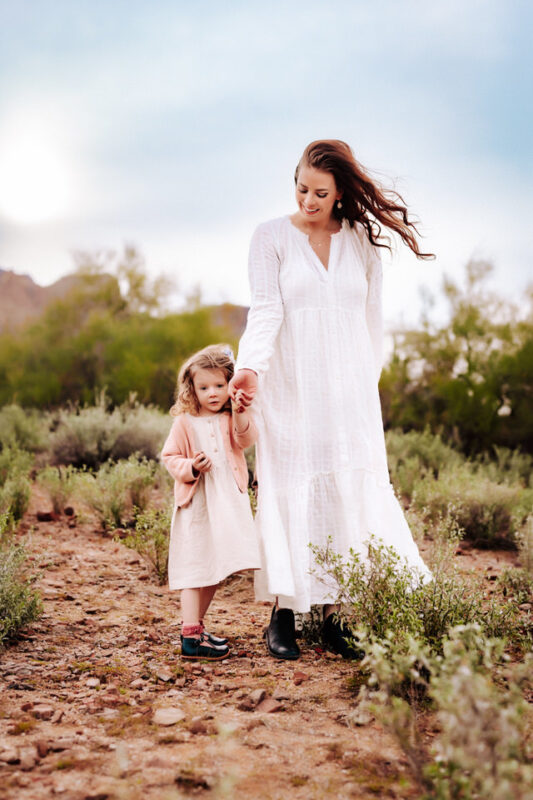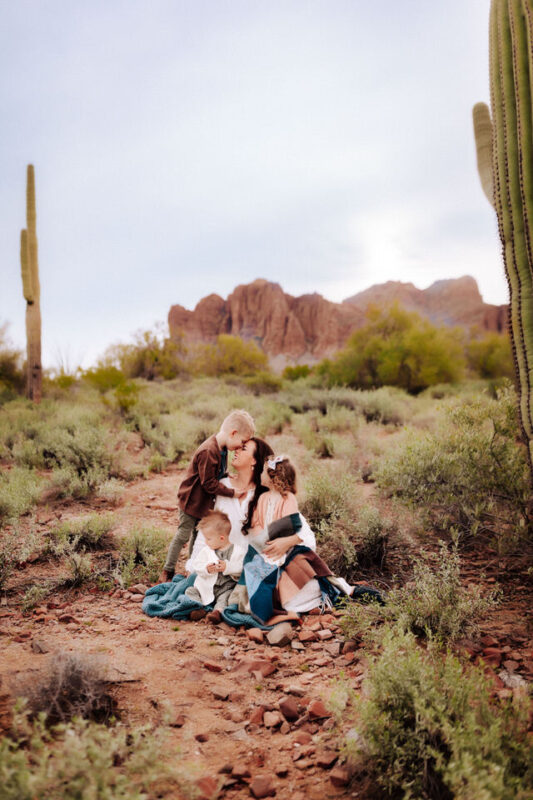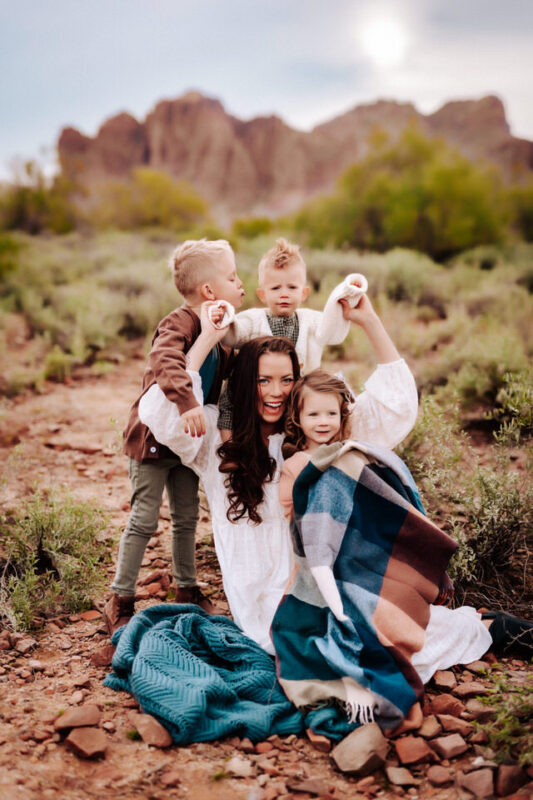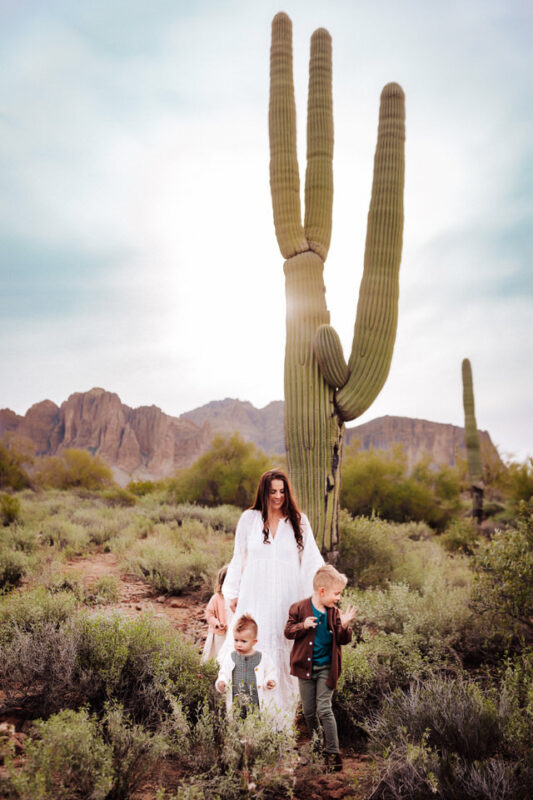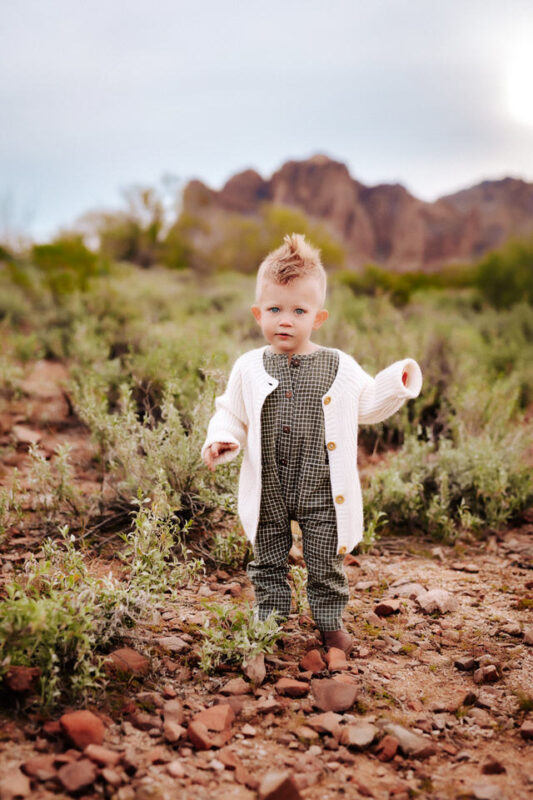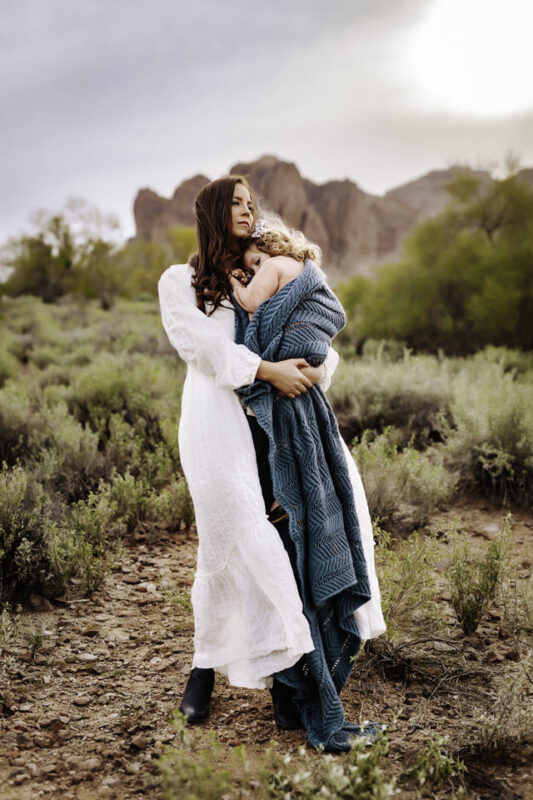 The Images
There are a lot of things I love about Kayla's photography, the creamy rich tones, the way she captures details you never even knew she was noticing. The emotive storytelling that happens through these sessions translates so well through her work. Maybe you're hoping to preserve this season of motherhood or capture your family's personalities just as they are right now, I urge you – book the shoot. You will only regret the photos you didnt take.
Photographers – there are so many opportunities to learn from Kayla from her course to her shootouts and retreats. Be sure you're following her Instagram for all the updates on where she will be teaching next.