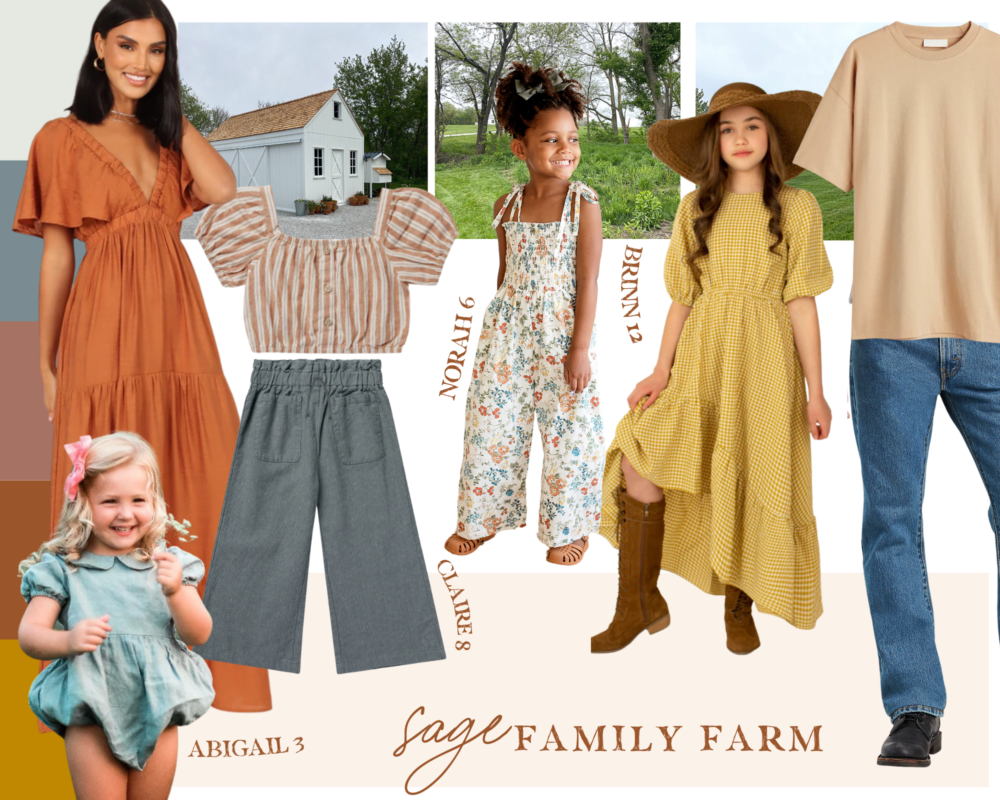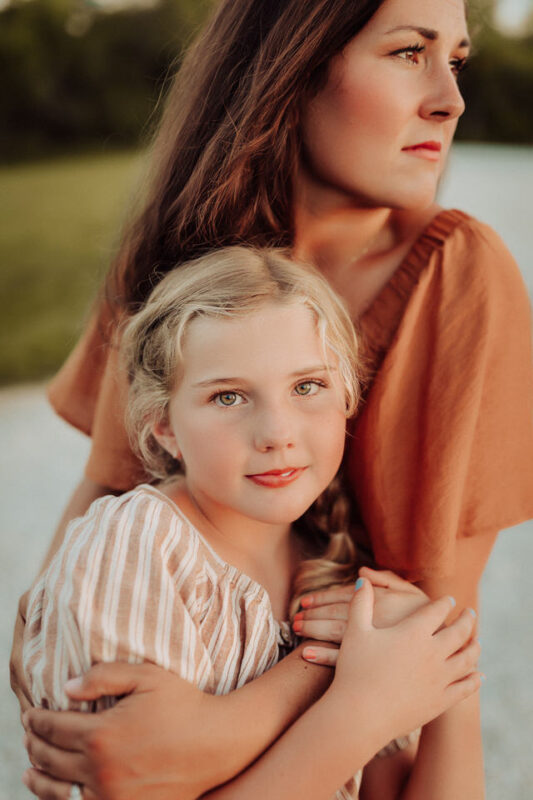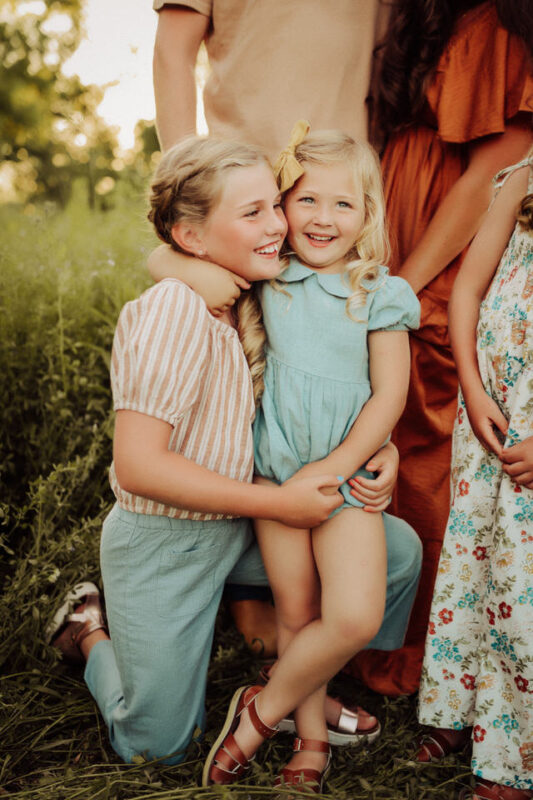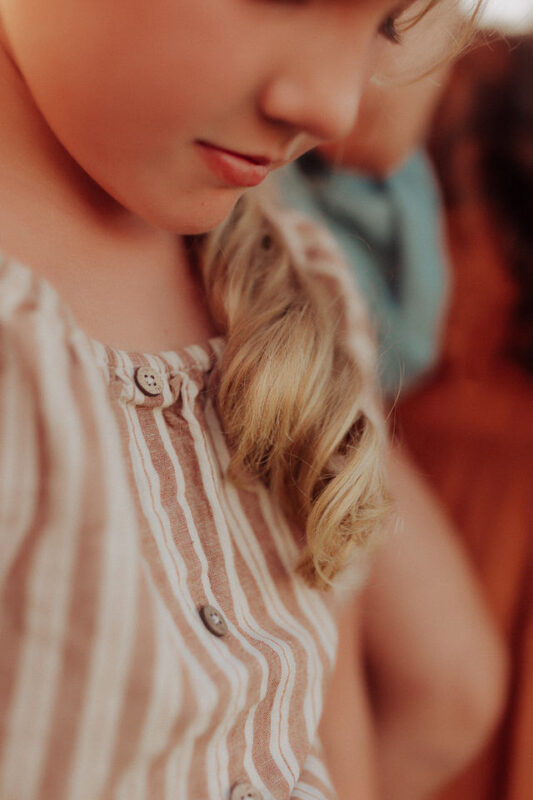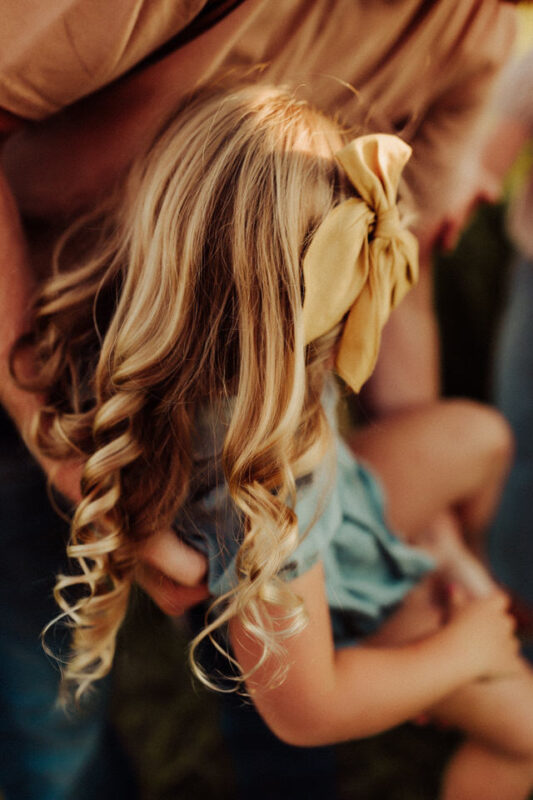 I love a fun challenge and styling a family with four daughters is just that! Ensuring that everyone's looks are cohesive and yet unique is super important. Before I dive into our thought process for this specific session, if you're a photographer looking for an in-depth course that covers styling, editing, shooting and so much more check out The Chrysalis Course. Kayla covers SO much in the course from shooting, getting that wow factor, editing, styling, and so much more. View more of her work here on IG – and if you enjoy my styling check out these posts Mood Boards and 5 Simple Tips for styling family photos
A Beautiful Farm In Iowa
This family wanted to shoot on their family Farm (I mean who wouldn't? It's gorgeous!) When Kayla and I first began working on this session we determined a few things right off the bat…The fields of green and their beautiful big white barn meant we wanted to avoid any hues that would get lost in the setting.
We found this gorgeous burnt orange maxi for mom to wear, the rich boldness of this color was the perfect centerpiece for this mood board. Styling 4 daughters + a mama lends itself to unique challenges, while I gravitate towards pretty dresses for little girls I knew we would need to mix it up! I immediately fell in love with this floral jumpsuit from Knotted Fern for their 6-year-old Norah (Sadly they are no longer in business) – some would stop with this one pattern however I love that Kayla is a photographer willing to step outside of the box and not play it safe with matching colors and patterns…. The striped button-down top & sea blue trousers from Rylee + Cru were such a playful addition to the mix. Knowing mustard needed to be in the lineup made for a heck of a time finding something for their oldest Brinn, finally, we stumbled upon the perfect subtle gingham dress from Joyfolie was worth the hunt!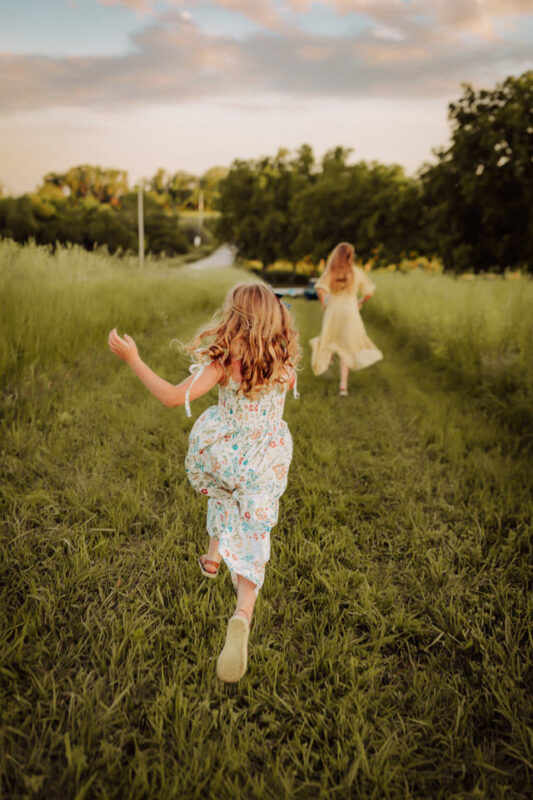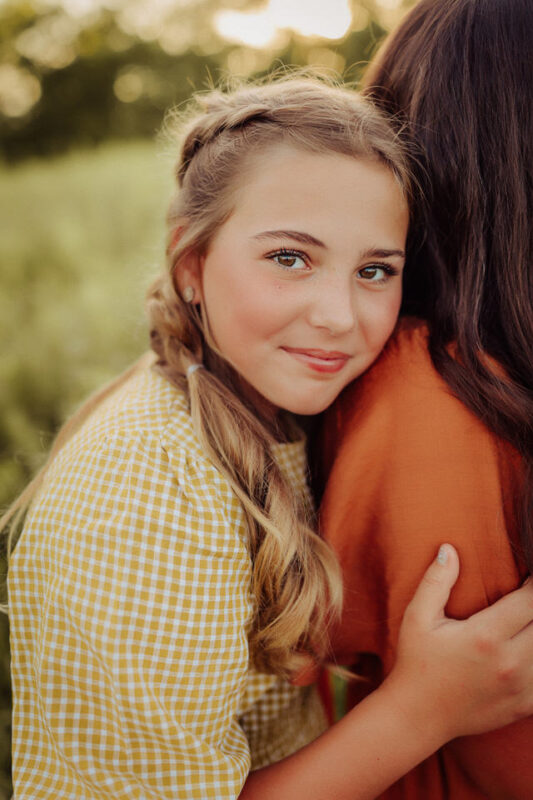 Last but not least we had initially fallen in love with a blue dress for the baby of the family, 3-year-old Abigail. When that dress sold out mama Nicole came to the rescue with this DARLING bubble romper with the sweetest peter pan collar.
Dad wanted to wear blue jeans which fit the farm vibe perfectly, a simple tan tee was the winner and here is how the whole look turned out… pretty dang magical if you ask me!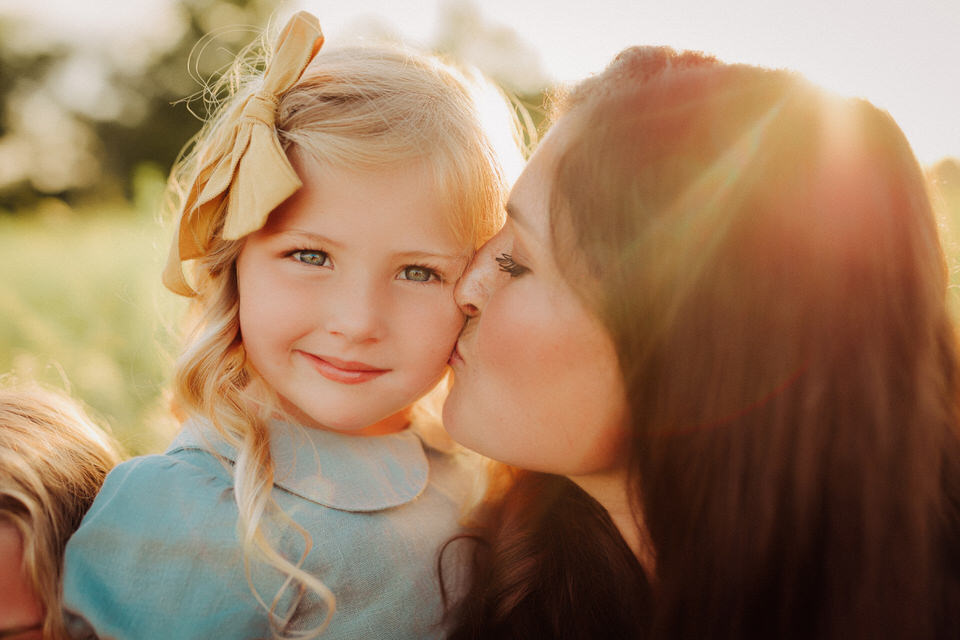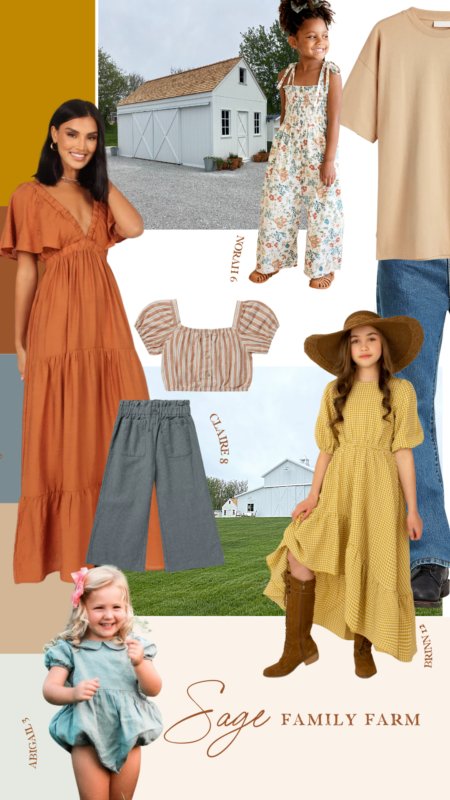 Norah 6
Abigail – 3
I love to help families find the perfect wardrobe for their sessions and I would love for my readers to be able to shop the exact outfits from these shoots however the beauty and curse of fashion is its seasonal and ever-changing.
Most of these styles are sold out however I will link similar finds as always!
Some of these may be affiliate links however I never style based on what sites have affiliate programs. Thank you so much for supporting my blog in this way
Mom – The dress she is wearing is from Petal + Pup
Brinn 12
Claire 8