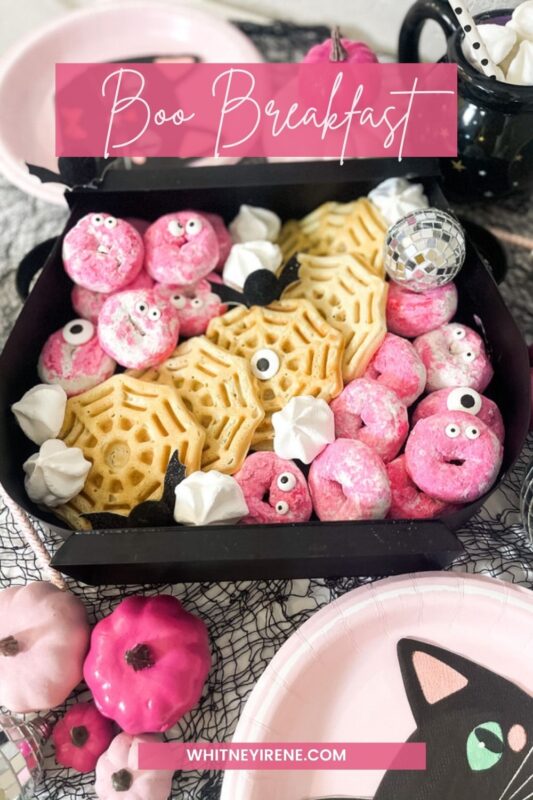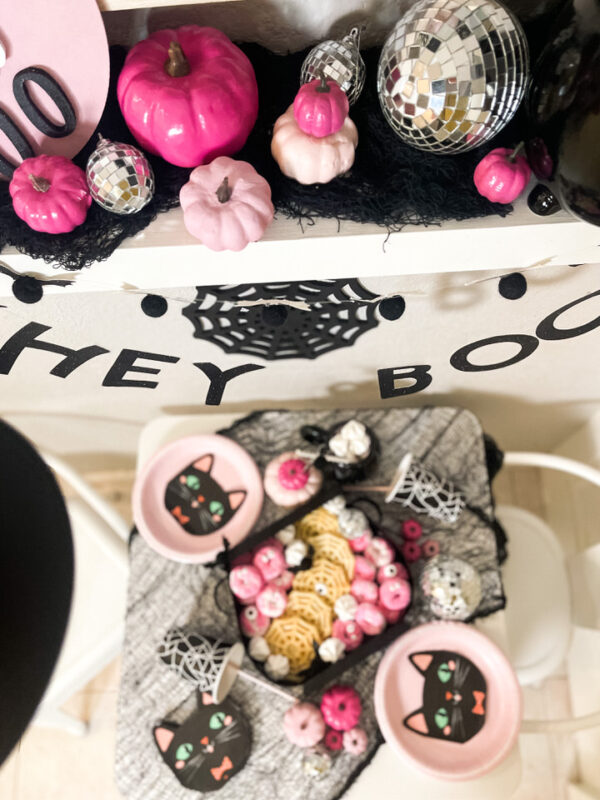 I love to throw my kids a themed breakfast! This was our second annual BOO Breakfast and my little boos had a blast! You can easily throw your own BOO Breakfast, make it as simple or elaborate as you wish! I hope you find some spooky cute inspo below.
This post contains affiliate links for your shopping convenience. Shopping using these links provides my family with a small commission at no extra charge to you. Thank you for supporting my blog Click here to read my full disclosure policy.
BOOtiful Decor
The key to styling these themed breakfasts is establishing a color scheme & overall theme. Ours was Pink/Black/Silver with some #basicwitch touches 😉 Some items I either had from last year or found at homegoods, I'll do my best to link the products or something similar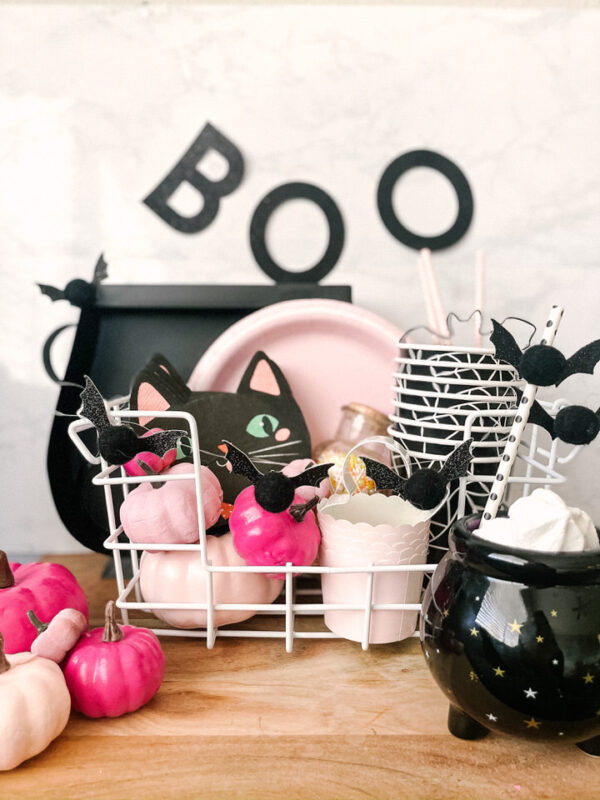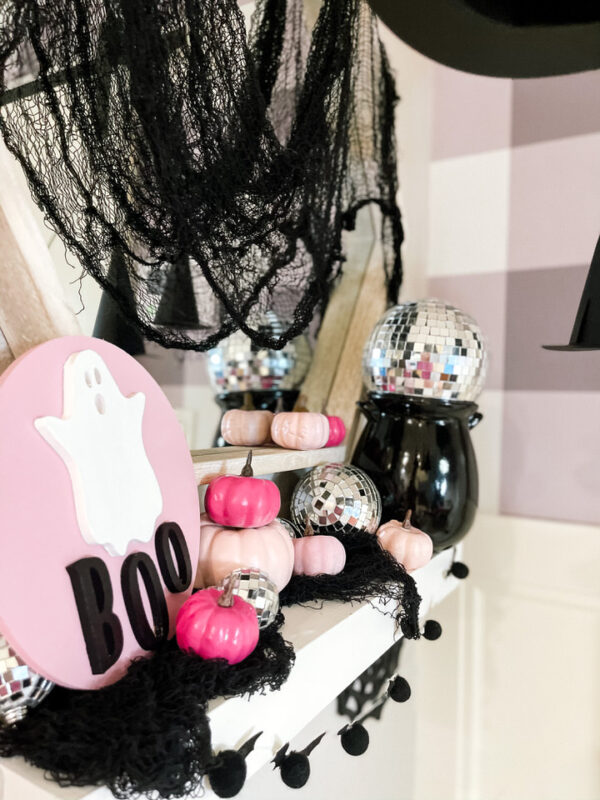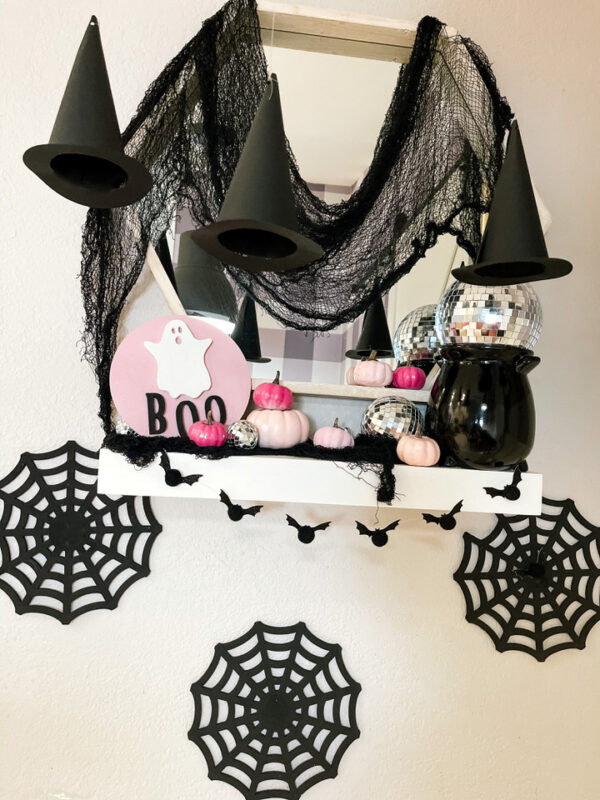 Spooky Sweets
During fall I basically just add candy eyeballs to everything and make it themed. haha! Whenever I do a themed breakfast its usually a lot more FUN and not really focused on nutrition. Don't worry we make it up later in the day 😉
Pink Powdered Donuts! Wow was this a HIT! I grabbed mini powdered donuts from target and this PINK powdered sugar from Jo Anns Fabrics. Tossed the donuts in it and added eyes!
Spider Web Waffles YUM!! I wont tell you how many Dash mini waffle makers we own haha. But man do they take your party to the next level! the kids go crazy for these web-waffles!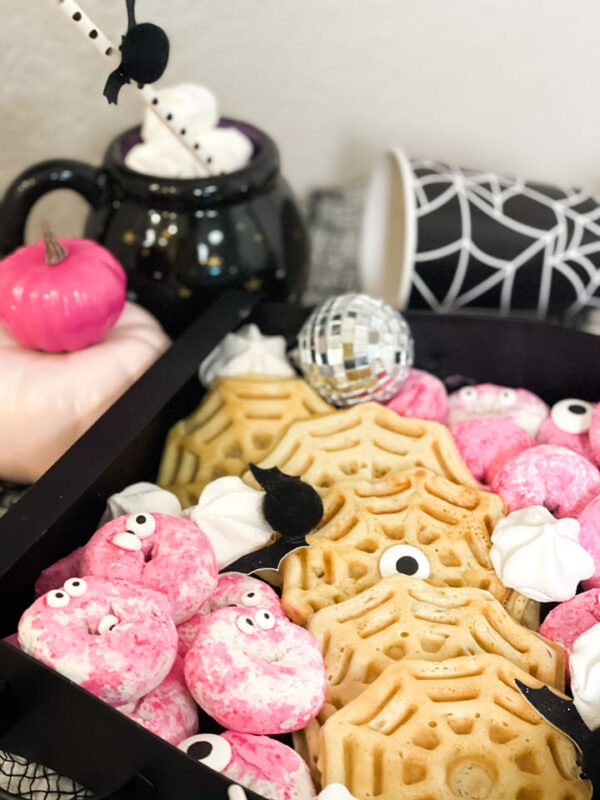 Check out our Fall Breakfast for some other seasonal treat ideas
The Kiddos Boo Pajamas were probably my favorite part!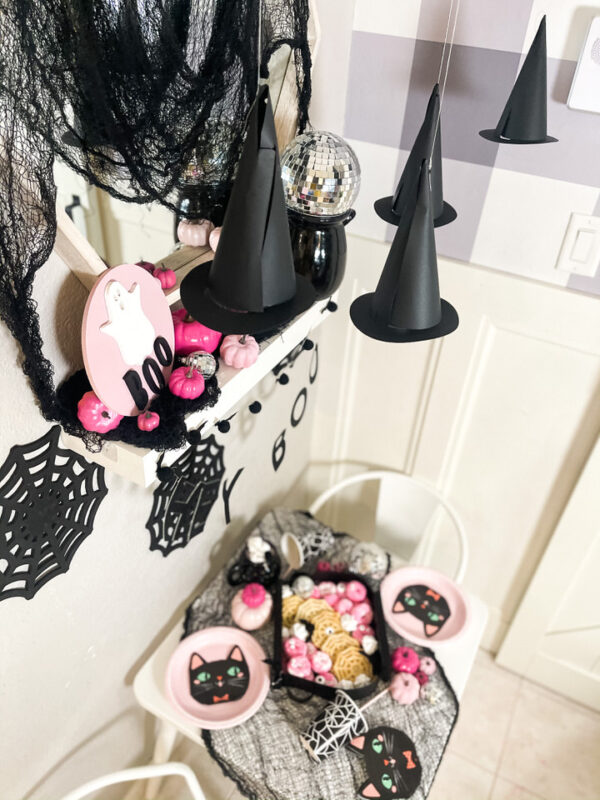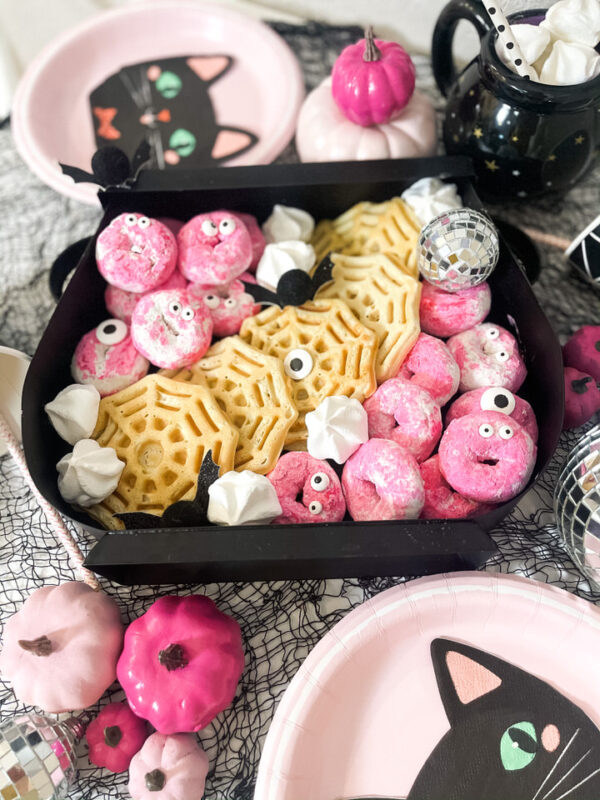 If you found anything in this post that you liked or felt inspired by please Pin It, Share it, Save it! It means the world to me. If you throw your own BOO Breakfast I'd I would LOVE to see it, please share with me on Instagram @whitneyirene