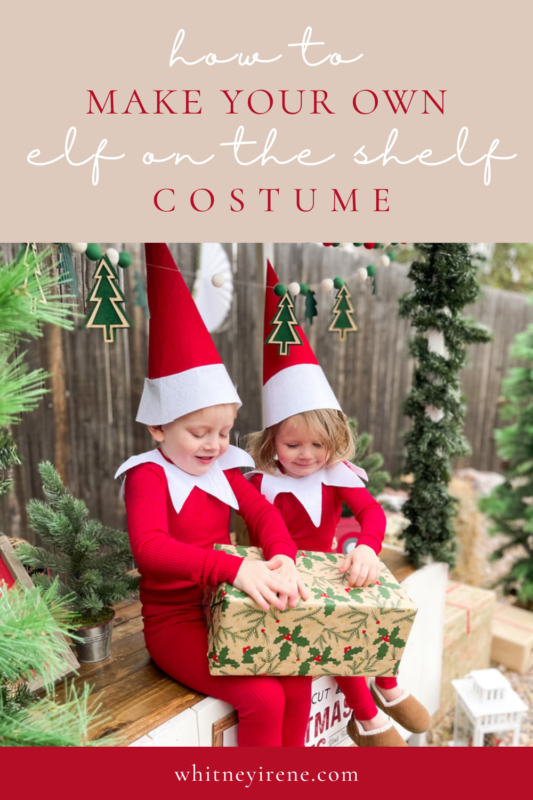 When my first born was a baby I dressed him as the Elf on the Shelf for his milestone photos. Its become a tradition and now all 3 of my babies have become the Elf for their milestone pics. On December 23rd I was wracking my brain for something cute and creative to do for my kids on the final night of our Elf on the Shelf visiting. I decided to have our Elf Dash leave the kids outfits for them to dress up as life size versions of Elf on the Shelf.
Spoiler alert: they loved it!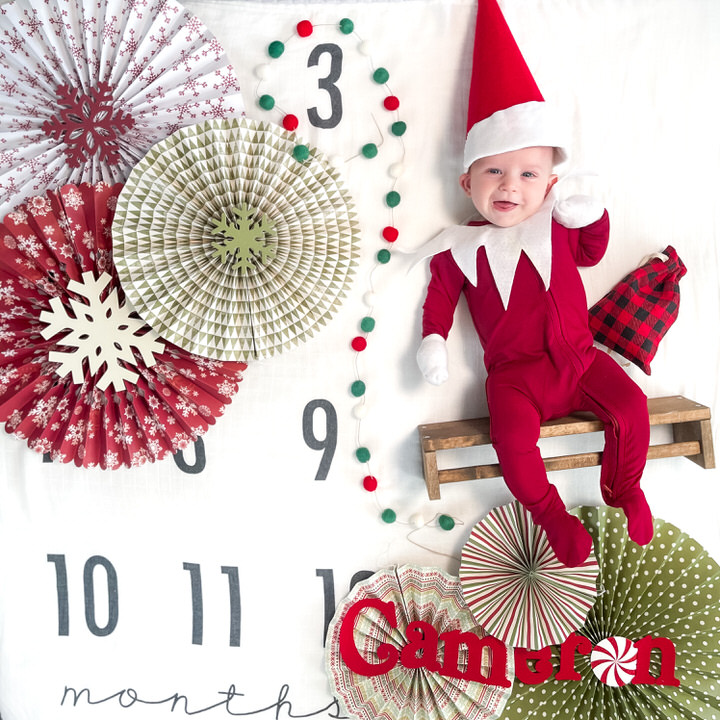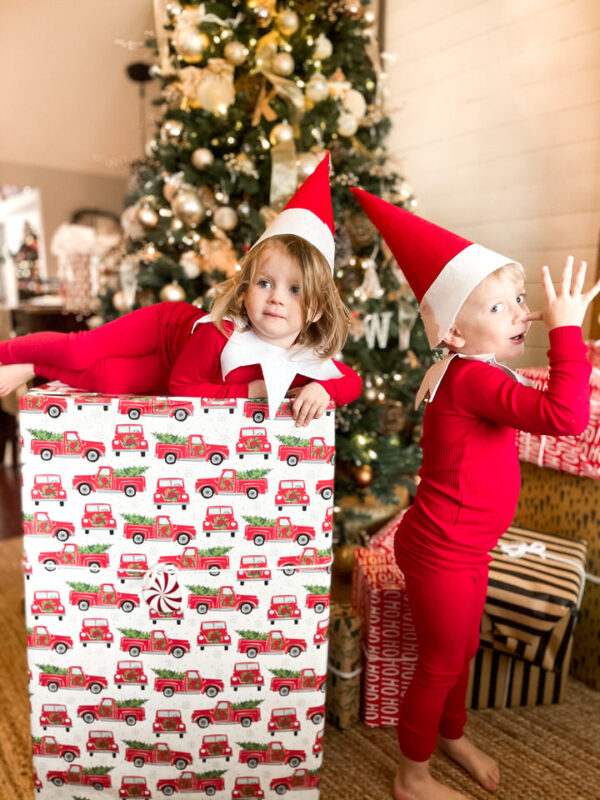 This post contains affiliate links for your shopping convenience. Shopping using these links provides my family with a small commission at no extra charge to you. Thank you for supporting my blog Click here to read my full disclosure policy.
Elf Outfit Instructions
When our Elf comes to town we throw a fun Elf Breakfast (Check it out here.) So I knew I wanted the final day of our Elf Dash visiting to be extra fun too! Lucky for me I already had some of our favorite Pjs in Christmas Red. We have these pjs in lots of colors! I love them because they are super soft, come in great colors and are great quality. I made the hats and collars in a bit bigger size than I made the baby hat and collar. Check out my original blog post on how to dress your baby up as an Elf on the Shelf for instructions on how to make both the Elf hat and collar.
The Setup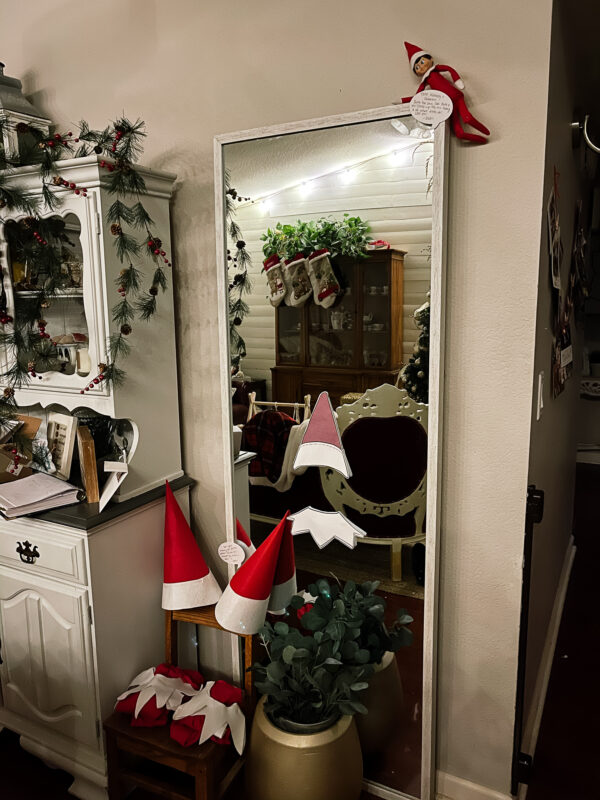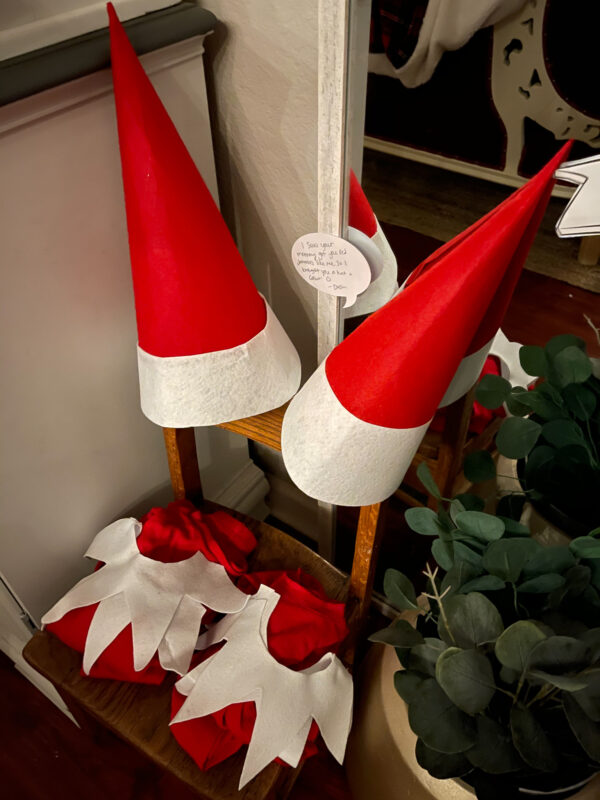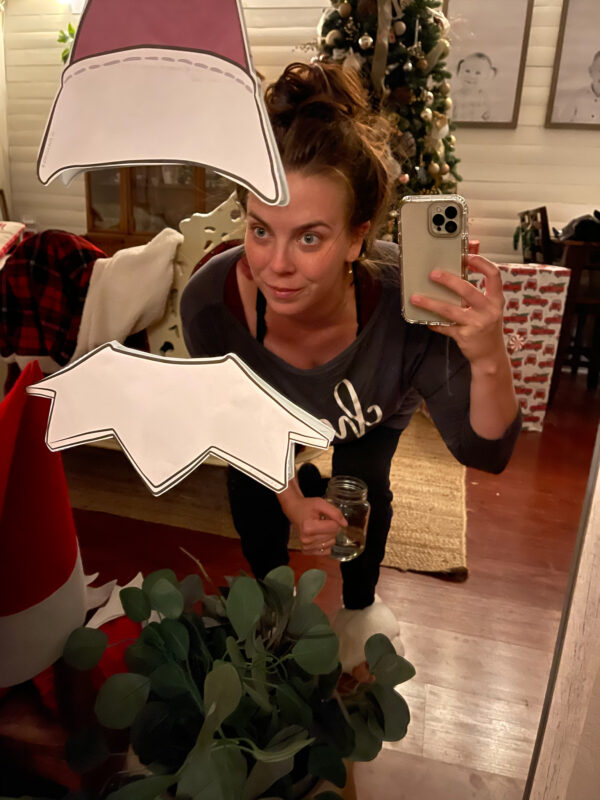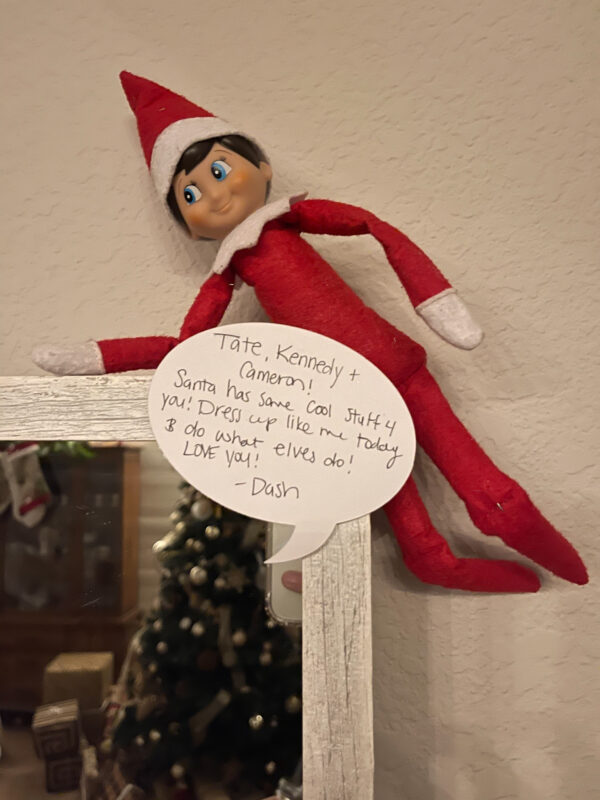 Merry Elfing Christmas
Seeing these little cuties dressed up like elves was a highlight of Christmas eve for me. We had them deliver goodies to some of our neighbors dressed as the Elf On The Shelf. Watching them run around from house to house was so dang cute.
If you dress your kiddos up as the Elf please tag me @whitneyirene on instagram! I would loveeee to see them!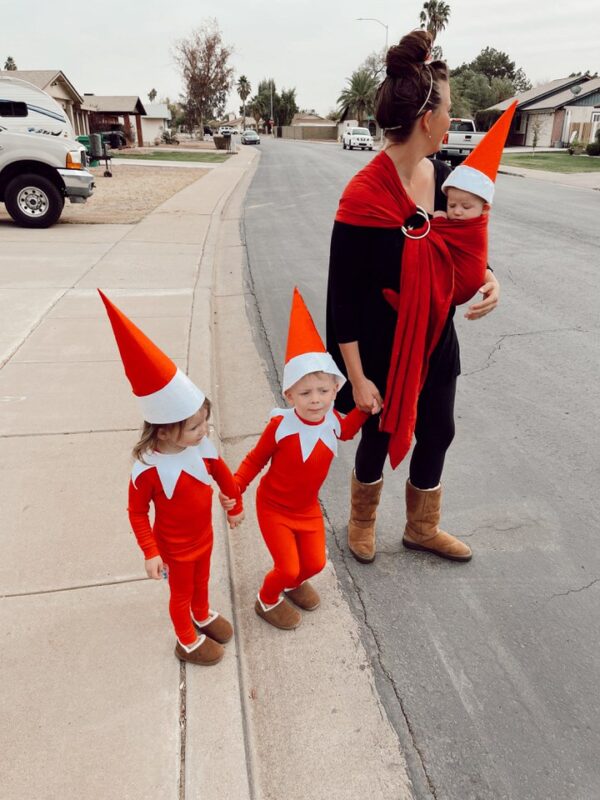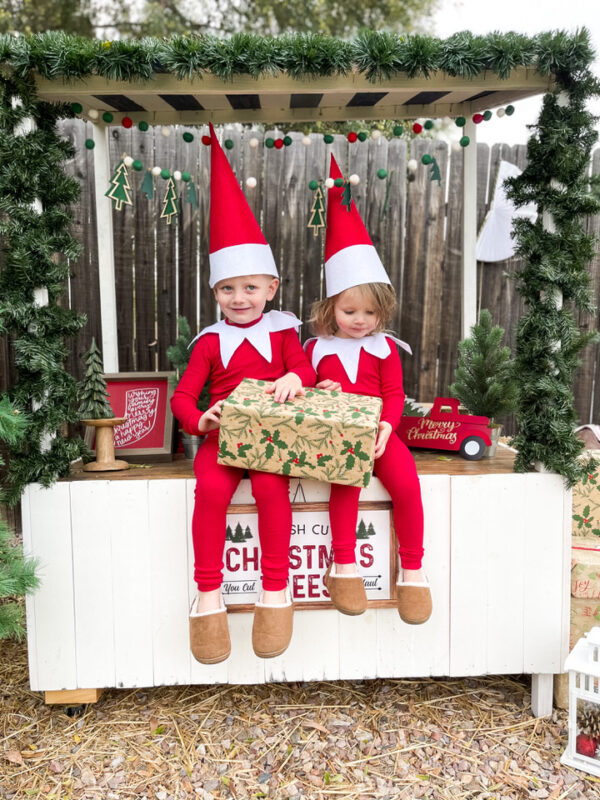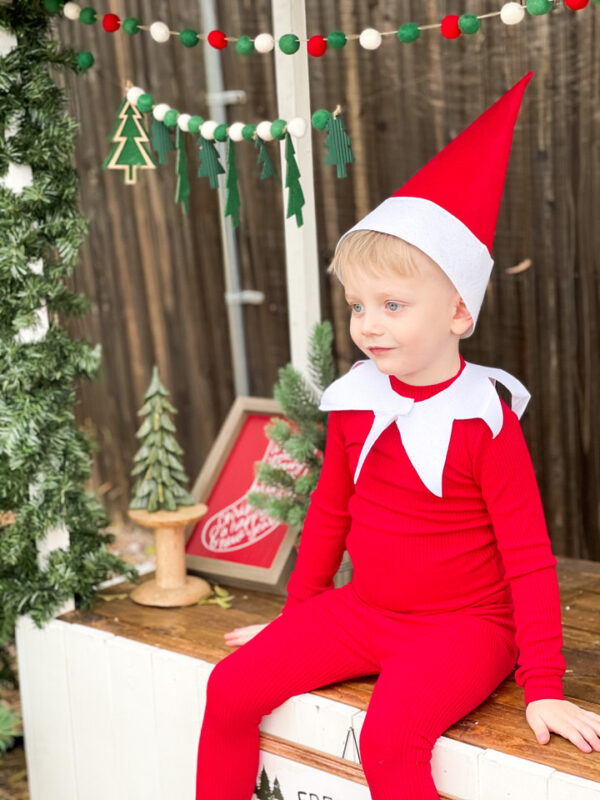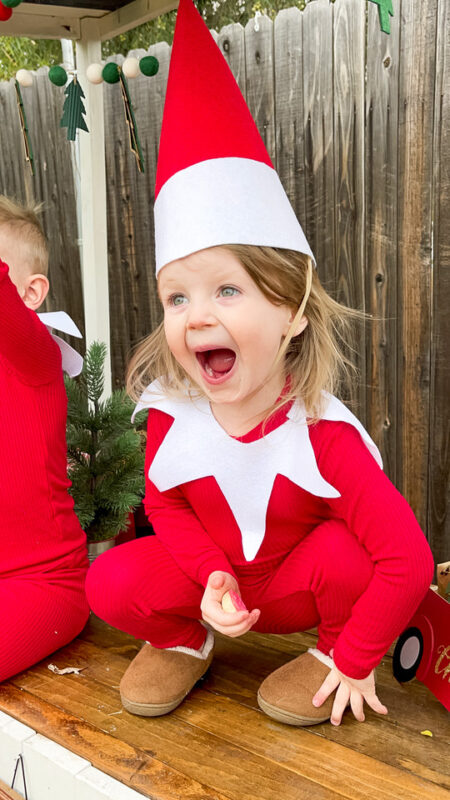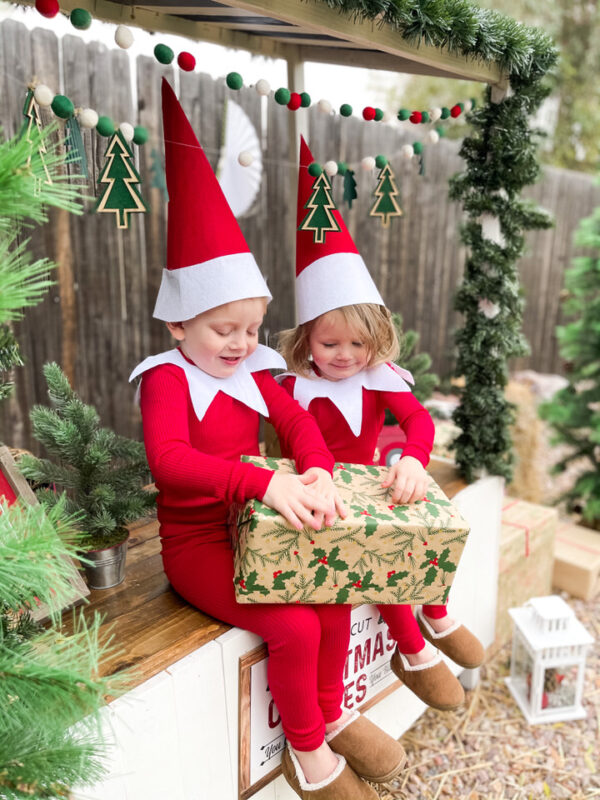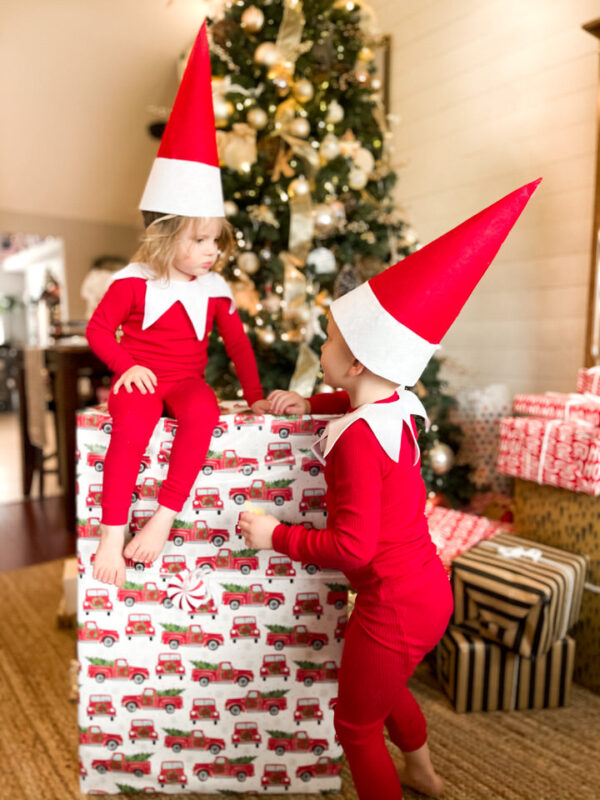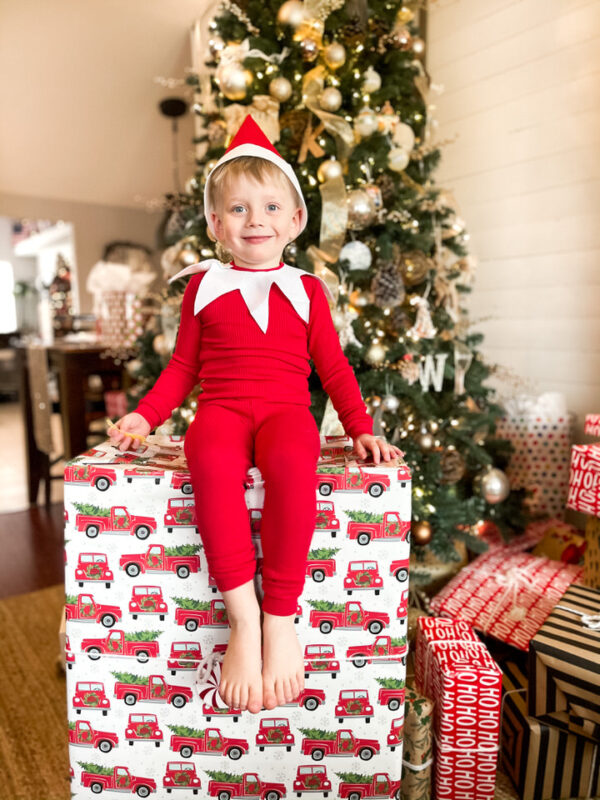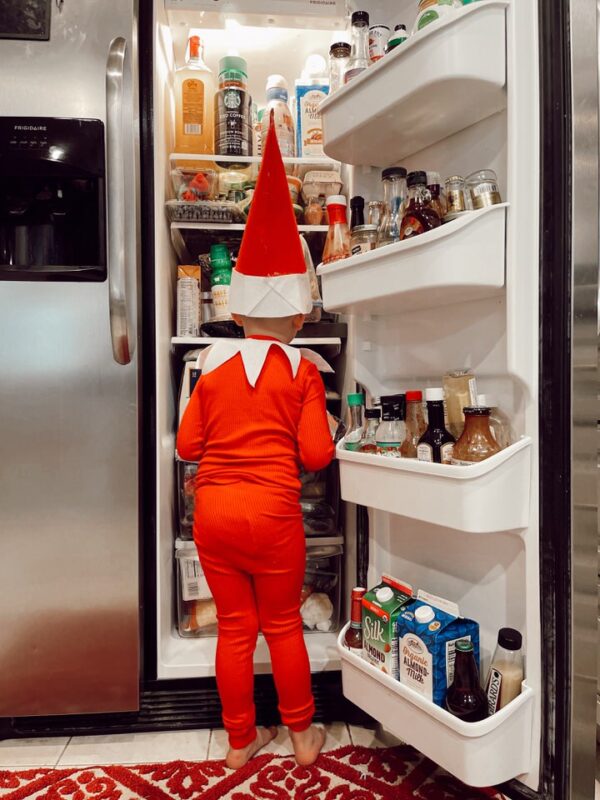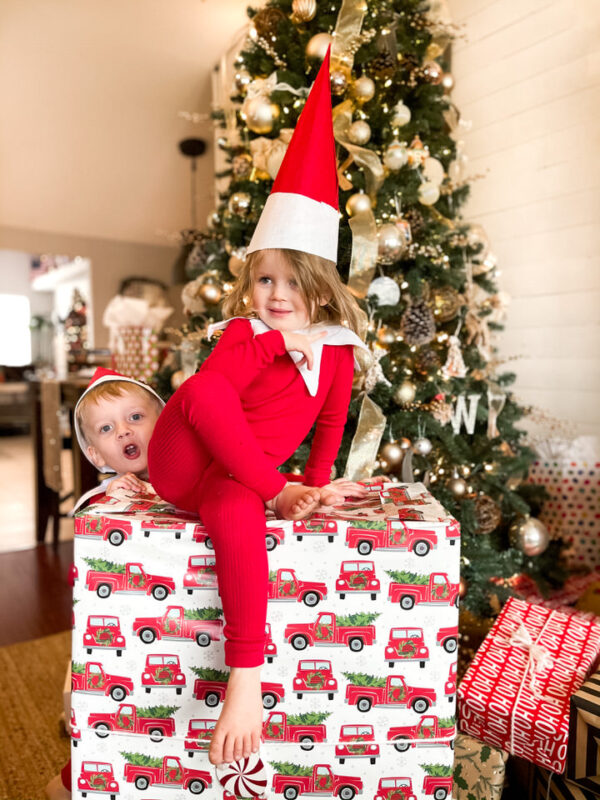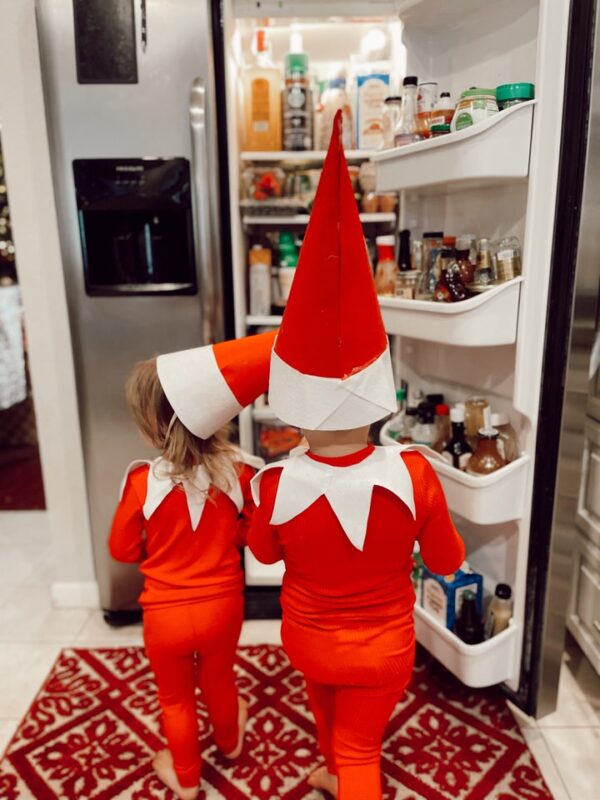 If you enjoyed this post please Pin it + share it with a friend it means so much to me!
xo