I love capturing special moments of my kids and I always look back and I'm so glad that I did. As a kid I loved the Sweethearts Conversation Heart Candies, so when I saw this oversized candy heart box idea from The Creative Heart Studio I knew I had to try this while my kids are little. Here you will find how I created props and shot Candy Hearts Valentine's Day Photos.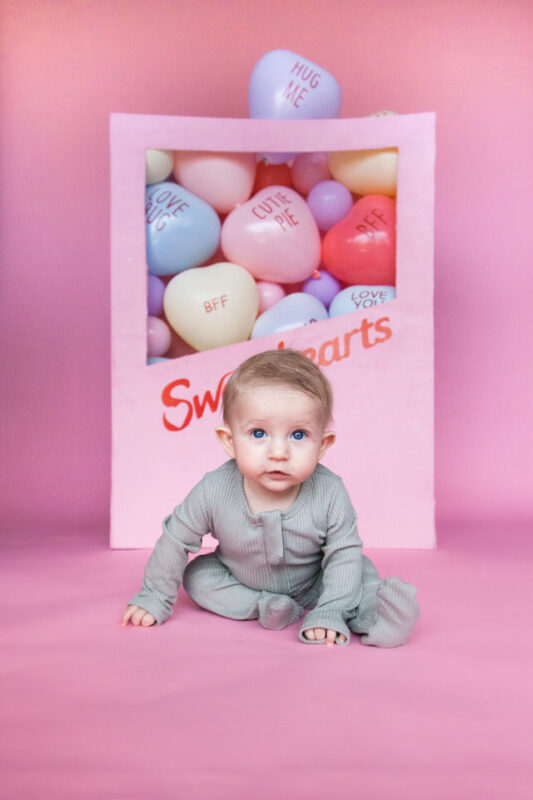 *This post may contain affiliate links *
Take your own creative Valentine's Day photos with these easy steps
Supplies:
Foam Board ( 3 of the 30×40 boards)
Light pink paint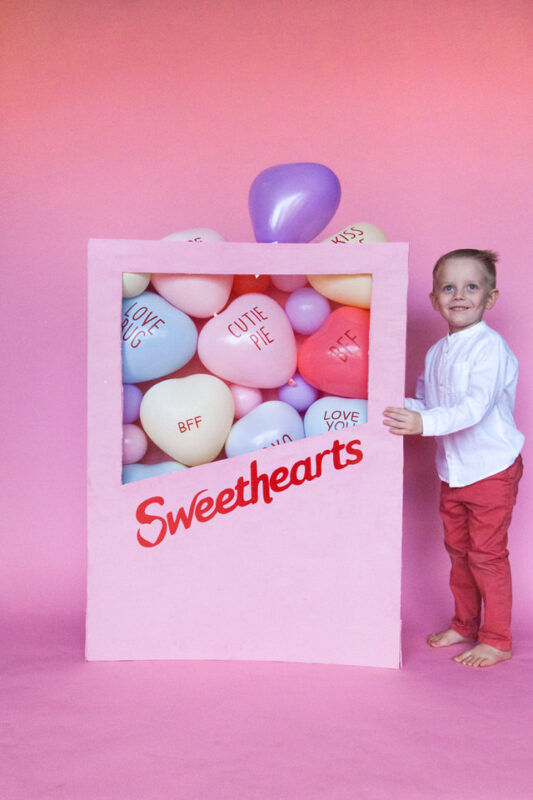 Building a Candy Heart Box
You can get a template for the box and heart sayings from The Creative Heart studio!
Boards 1 & 2 will be the front and back of the box, I cut an angled opening out of 1 of the 30×40 boards for the front. Using board 3, I cut two 8 inch strips out to use as the sides. Hot glue the sides to the backside of the front piece, then hot glue the back piece to the sides.
I painted the boards pink prior to doing this and they got super warped and I almost couldn't glue them together.
If I was doing this again I would assemble and try a very light coat of spray paint.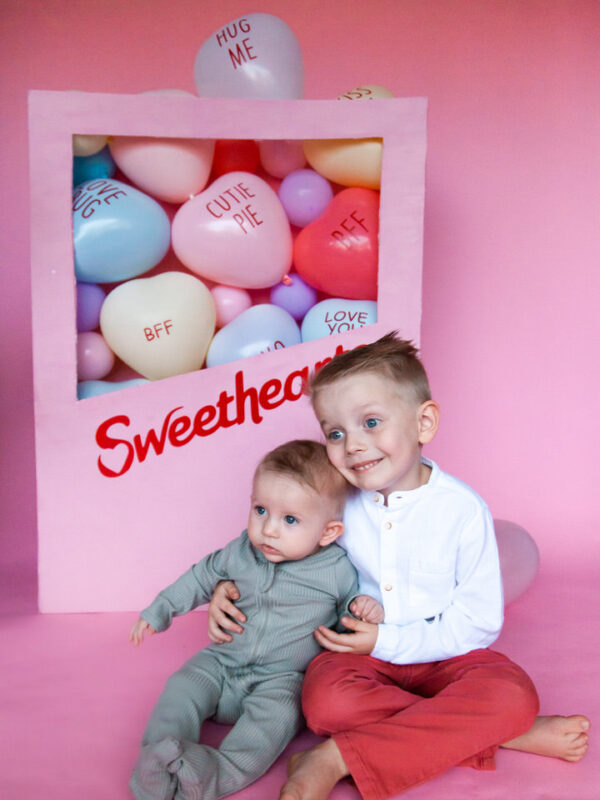 Pastel Candy Heart Balloons
I used my Cricut maker to cut out the Sweethearts logo for the Candy Hearts Box and fun sayings for the balloons using red removable cricut vinyl. I prefer using stencil material over transfer tape to apply the vinyl as it's much less sticky easy to apply.
To achieve the pastel look I wanted, I double stuffed colored heart balloons inside white heart balloons to give it that milky look! If you're adhereing these to a wall or other surface I reccommend Gaffers tape as it doesnt damage surfaces!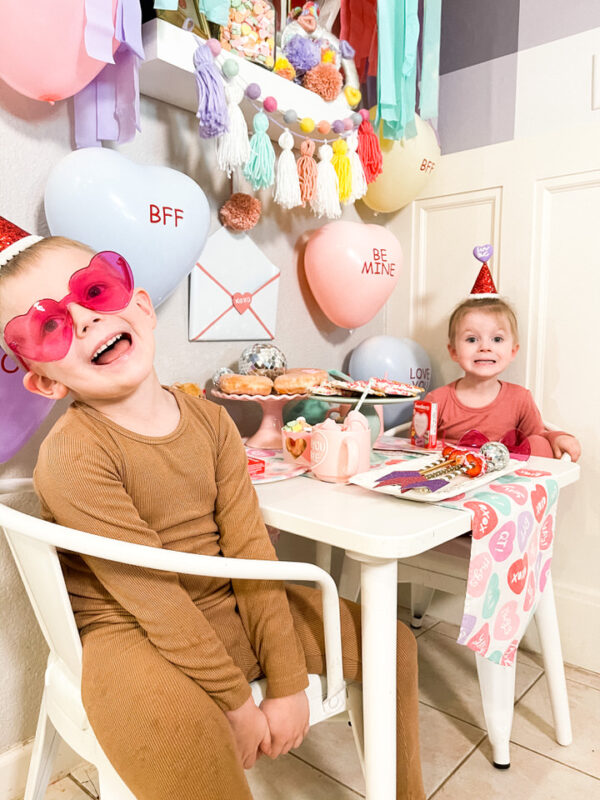 Our pink backdrop has come in so handy, check out our Let's Pawty Doggy Bday Shoot and Somebunny's Two Shoot!
We typically set up our backdrops on our porch or in the garage with the door open, the diffused natural light is ideal for photos! If needed we fill the light with a ring light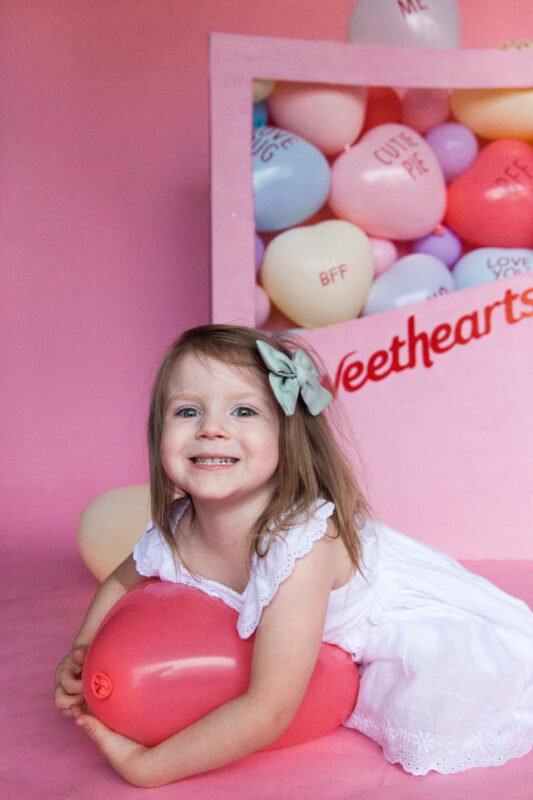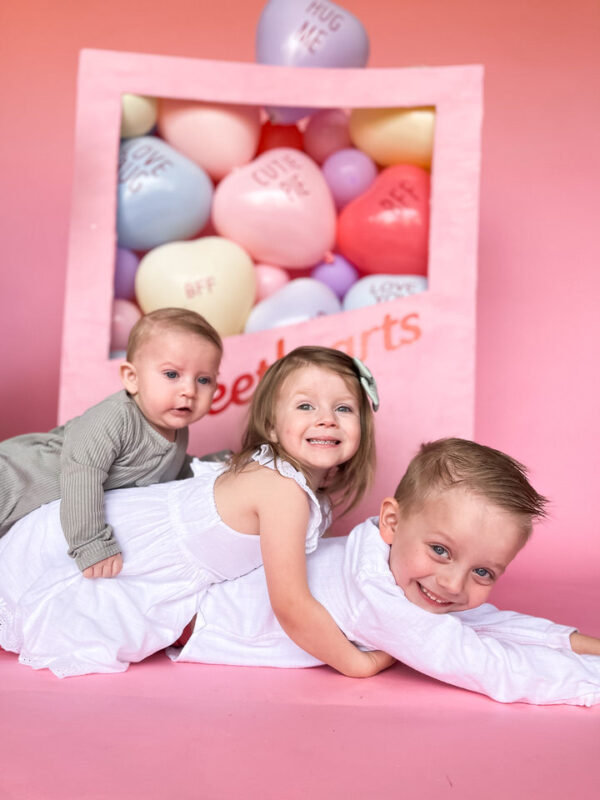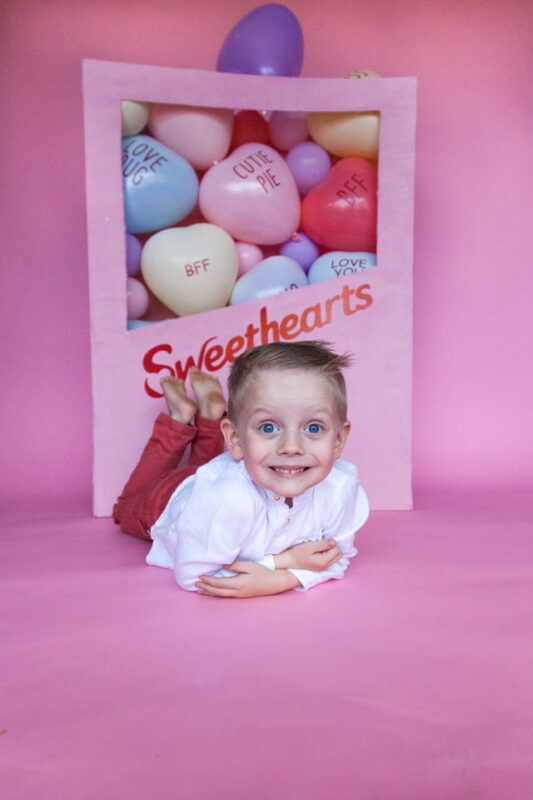 Did you enjoy this post? The best way to show me some love is to Pin this! Share it with a friend or on social media! Thank you so much!