The air is crisp, the leaves have changed and we're all soaking in the new beloved season, autumn. There are so many fun festivities to do as a family in the fall, visiting the pumpkin patch, picking apples, sipping hot coco by the fire.
If you can't tell I lalalalove fall, and I'm such a sucker for fall hues, textures and the styles that come with the cooler weather. I live to dress my kids up for our annual visit to the pumpkin patch, if you're looking for some inspiration for family outfits for the pumpkin patch or for fall photos, I've got you 😉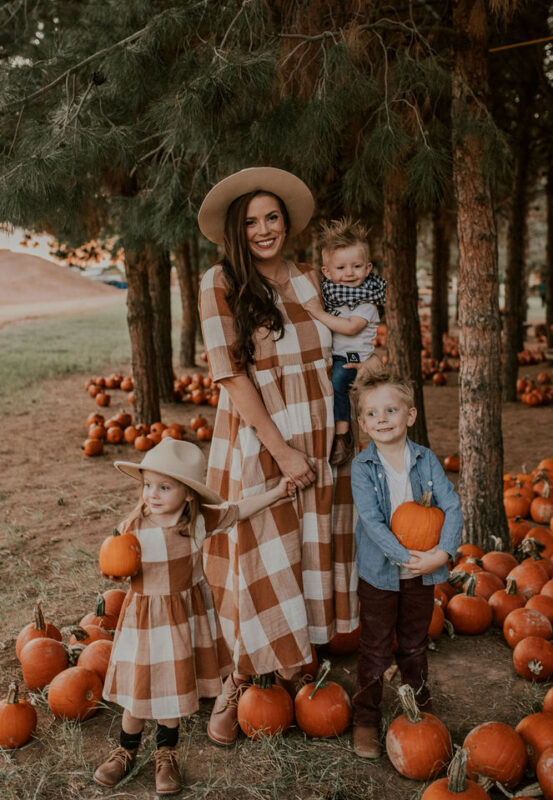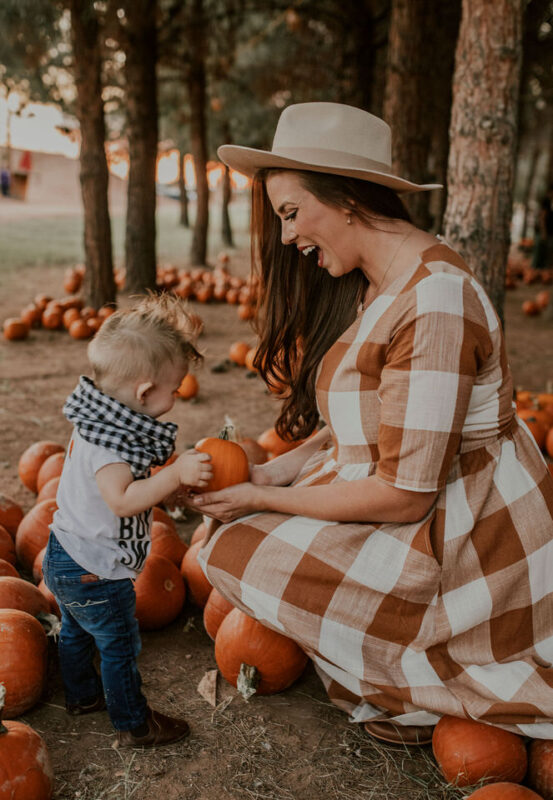 *this blog contains affiliate links.
Styling tips
When I style for a family session I like to avoid the matchy-matchy vibe but still, of course have everything feel cohesive together. Some photographers I style for love bold colors, many colors mixed together, some prefer a limited color pallet and having everything fall within that range. Both can be so beautiful!
That being said for fun family outings/ occasions like the Pumpkin Patch I kind of love to match. Sometimes its just my boys matching, and sometimes its my daughter and I.
Looking for a more in-depth dive into my best styling tips check out these blogs of mine:
Fall outfit ideas for the whole family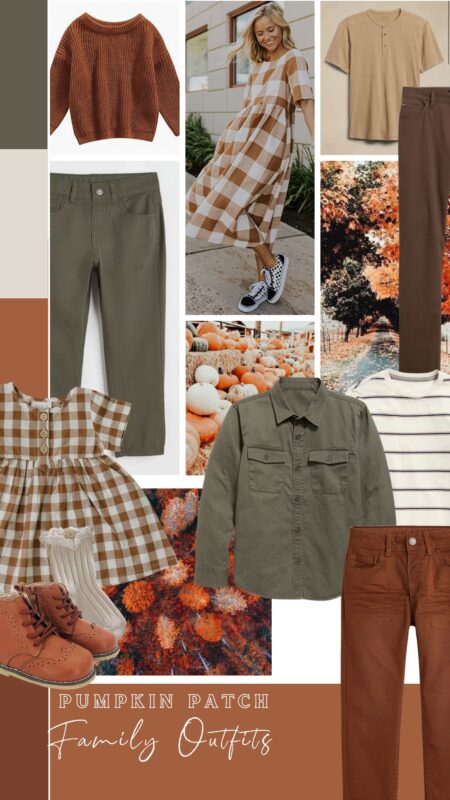 Clearly, I love this mood board above because I dressed our family very similarly for our trip to the pumpkin patch last year. Haha. Seriously though the browns, rusts and olives just make my heart sing. I love mixing patterns and it was a blast having my only daughter match me 😉
All of the outfit details are linked here, with the exception of the dress for the little girl, you can find that here.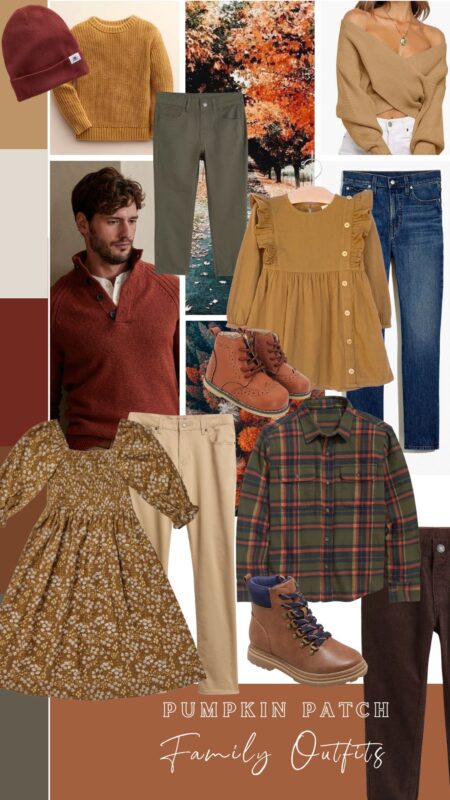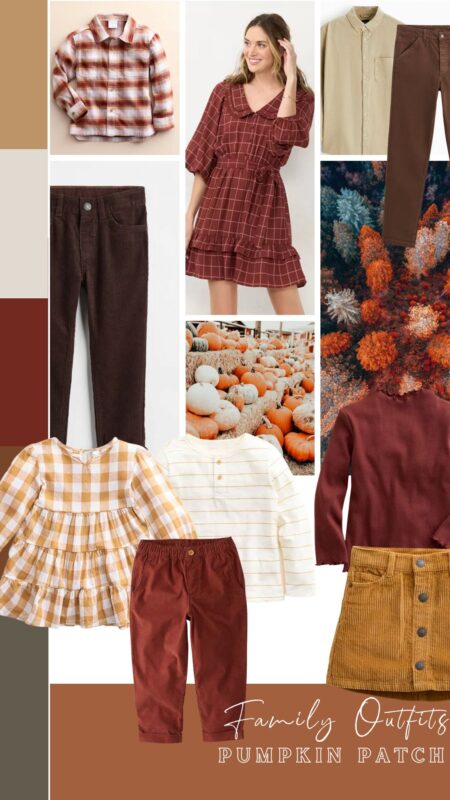 If you liked these moodboards be sure to pin them to revisit later. And if you want more styling inspo be sure to follow me on Pinterest, and on Instagram on my new styling page!