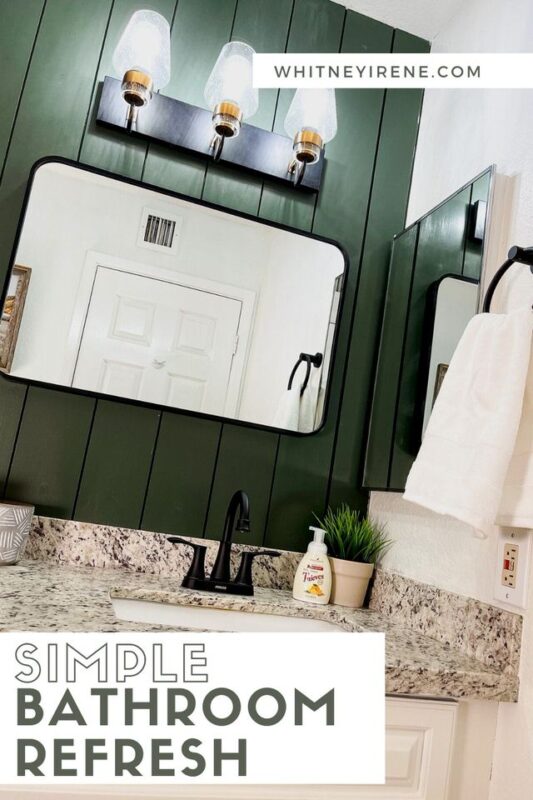 Have you ever taken on a project simply because you fell in love with a paint color? When creating an accent wall for our Gender-Neutral Nursery I became pretty dang obsessed with Northwoods by Behr.… one accent wall just wasn't enough, I needed more.
I have no problem dreaming up projects for my handy hubs to tackle, but this time I enlisted help from my long-time best friend and interior designer Nicole Cisneros. She helped me organize my thoughts and ideas into concise visions. Having a design professional's guidance helped us have a lot more intention behind each purchase and project.
We wanted some bang for our buck – aka major visual overhaul without spending a ton of cash. Enter: Behr Paint. Y'all…Never underestimate the ability to completely transform a space using paint. Like I previously mentioned this whole project came about because of my love for the color Northwoods by Behr Paint. My apologies in advance if you end up adding this color into every room of your home. 😉

* Behr generously gifted us the paint for this project, however all words, and ideas are my own. Prior to being gifted paint by Behr we have done many many projects with their paints and its a brand we love and trust with our home.
Check out a few projects we've done using Behr Paint prior to this collaboration:
– DIY Kitchen Renovation
– Kitchen Nook Remodel
-Gender-Neutral Nursery

Before our Bathroom Refresh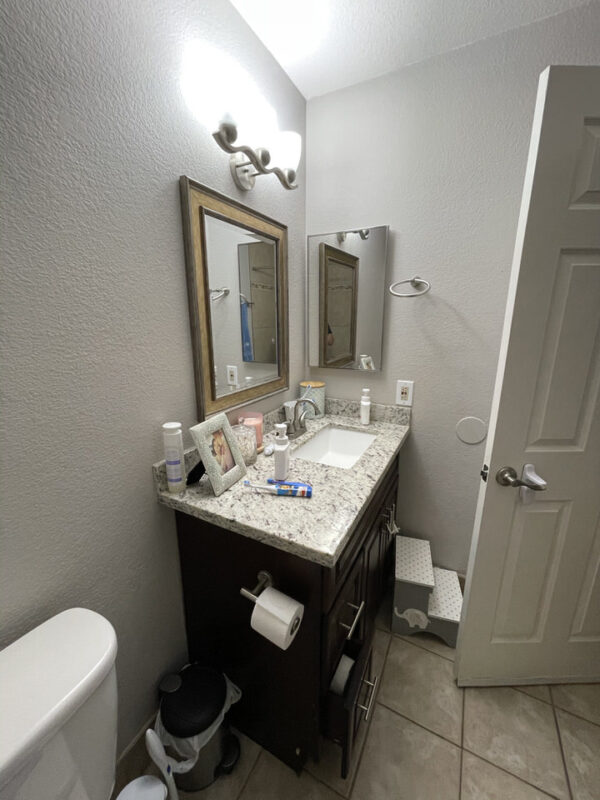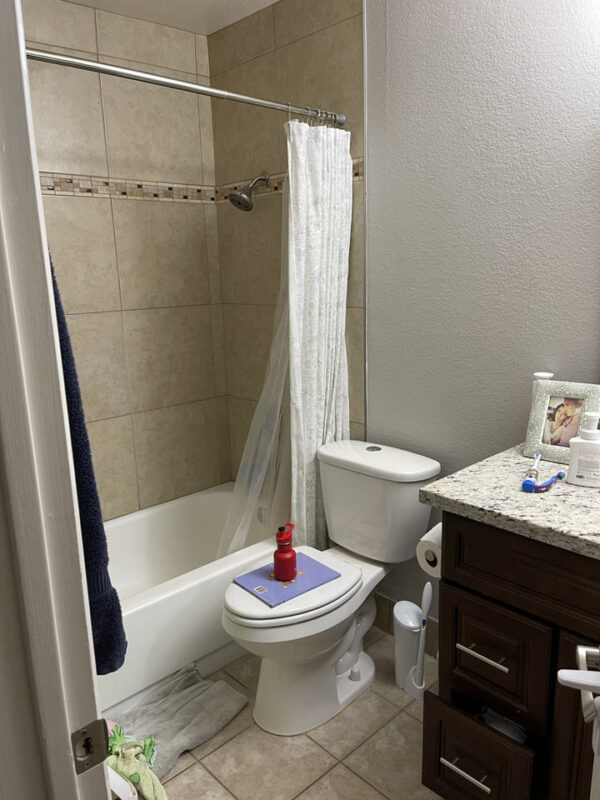 Let's kick off the Bathroom Refresh with the 3 vision boards provided by Nicole to gauge my preferences…(I wish I had more bathrooms so I could do all of these ideas)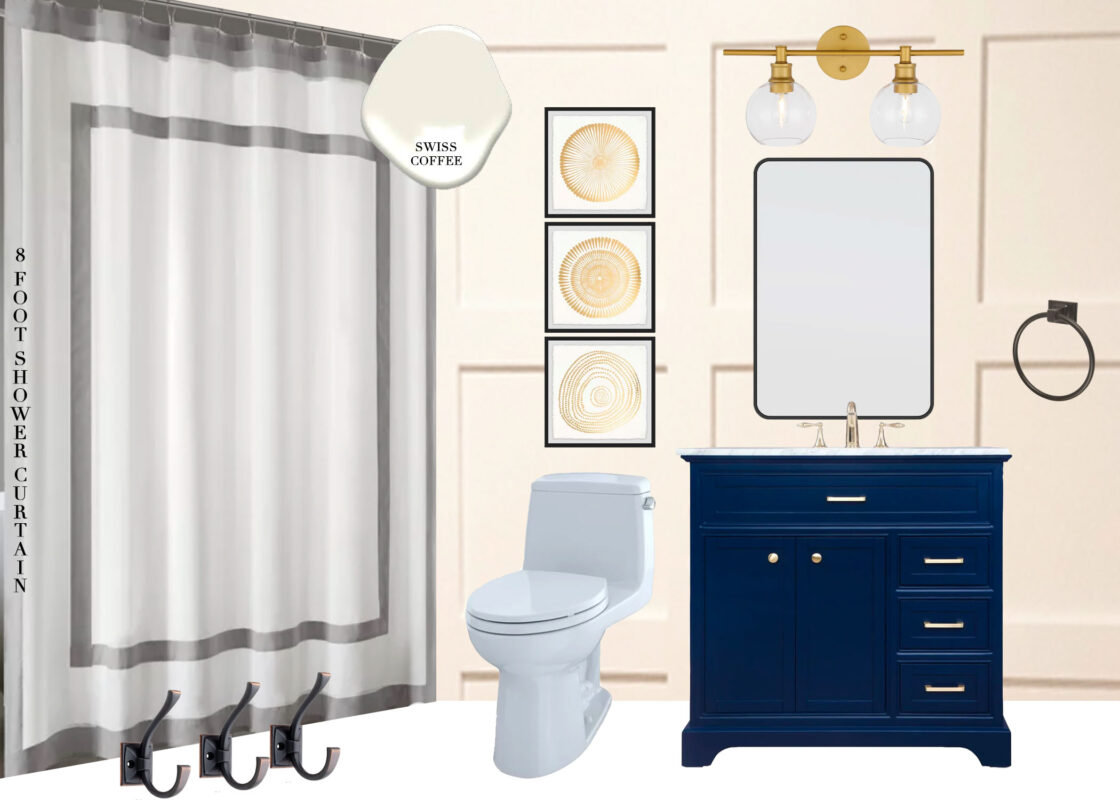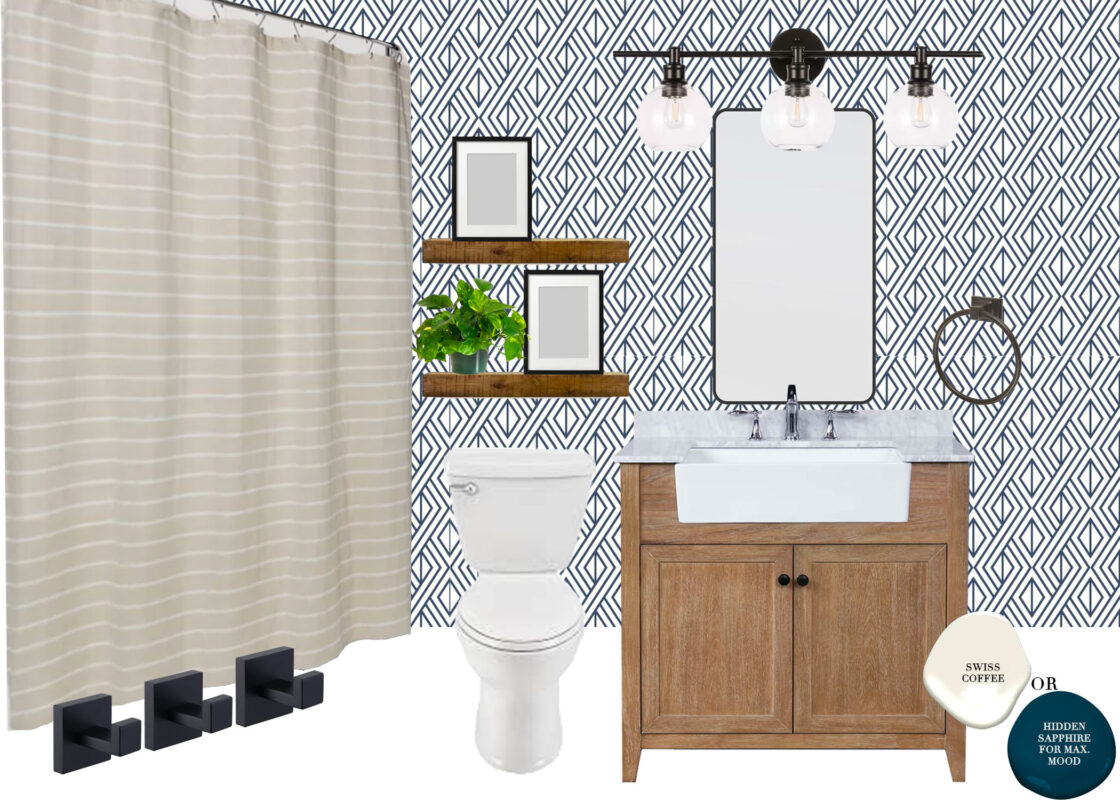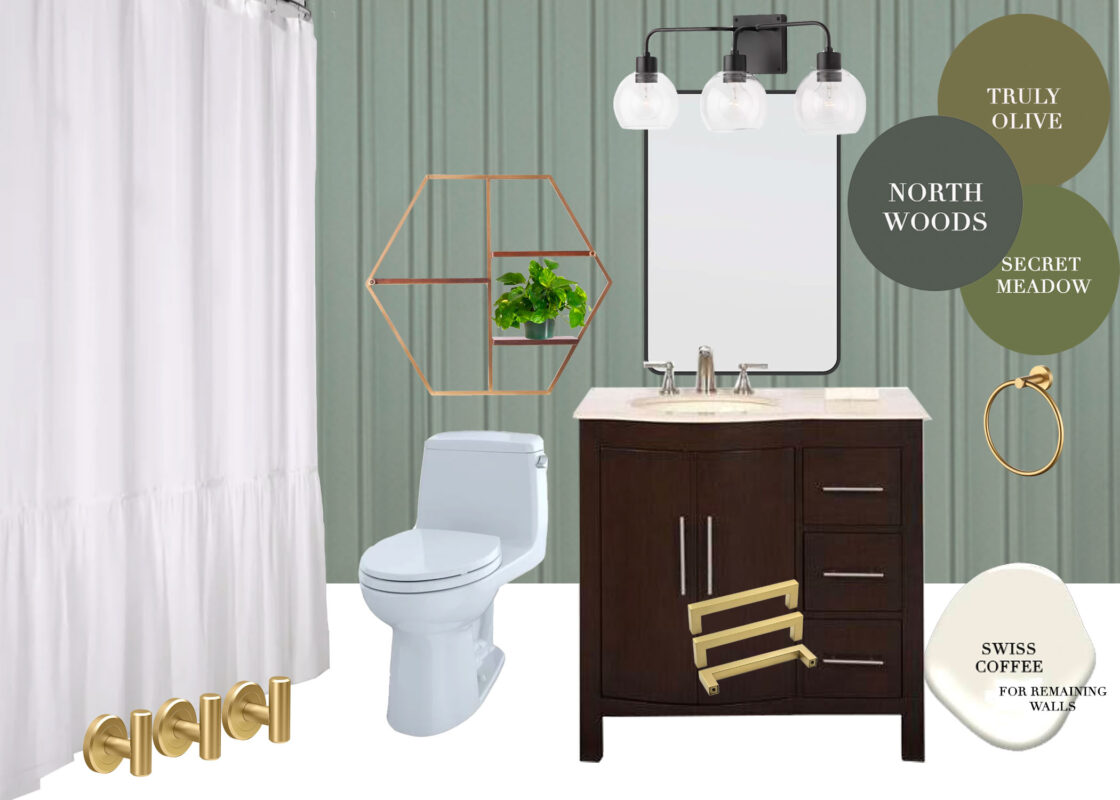 The Final Bathroom Refresh Vision Board
What we landed on after tweaking everything. Gosh I love me a good vision board. From here we got to work – We teamed up with Behr Paint to tackle this project and give our bathroom a much needed refresh.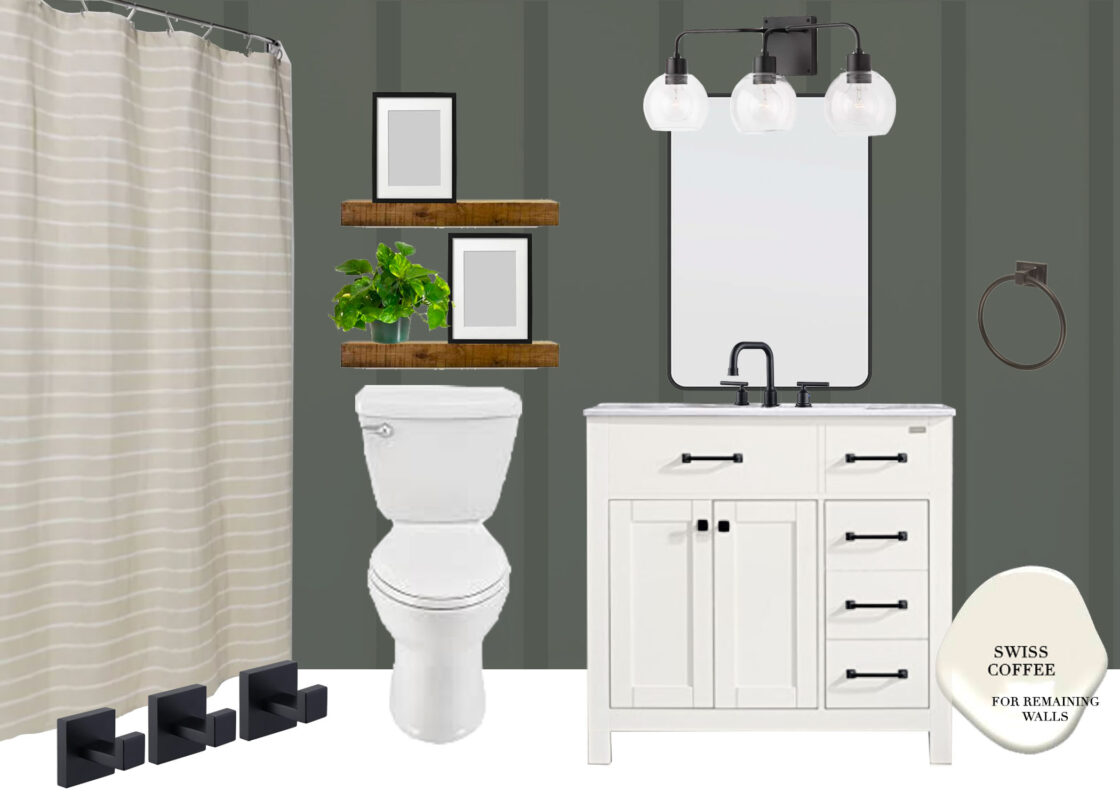 Here are the bathroom upgrades we did: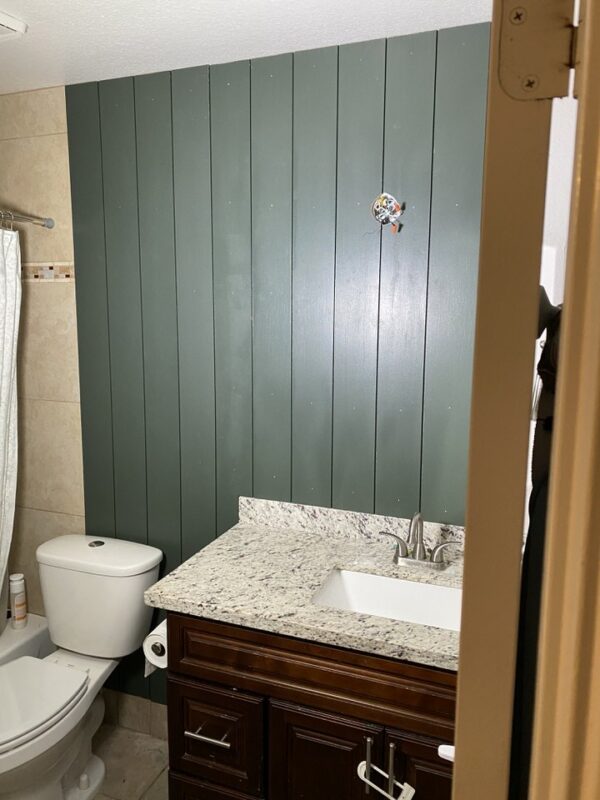 Prior to painting, we primed using BEHR® Kitchen, Bath & Trim Stain-Blocking Primer & Sealer. Not only is this our guest bathroom but it's the kiddo's bathroom as well so a durable primer is a must to make sure it can hold up against our wild little ones.
Once our surfaces were coated in BEHR® Kitchen, Bath & Trim Stain-Blocking Primer & Sealer Taylor busted out our not-so-secret-weapon – the Wagner Paint Sprayer. A major game-changer when taking on any painting projects. Aside from it cutting the time way down, the surfaces end up way smoother with our Wagner Spraytech.
Check out our reel from start to finish –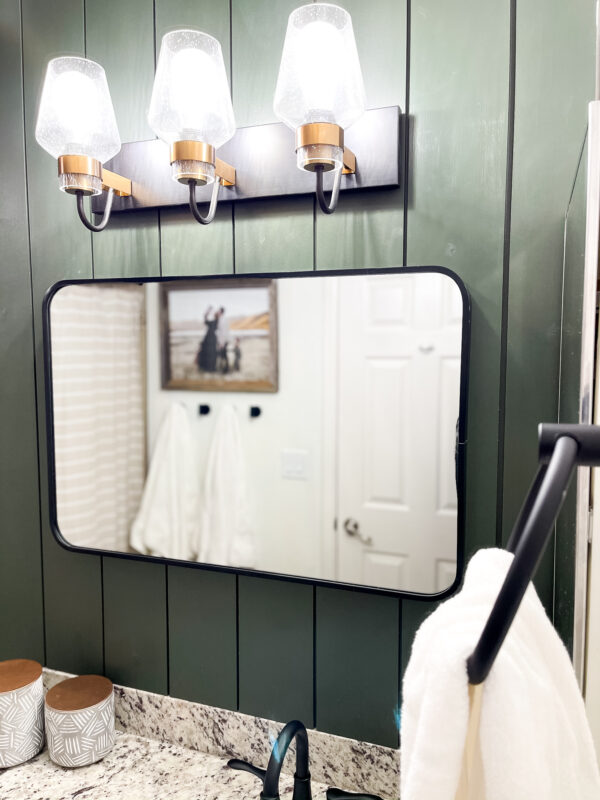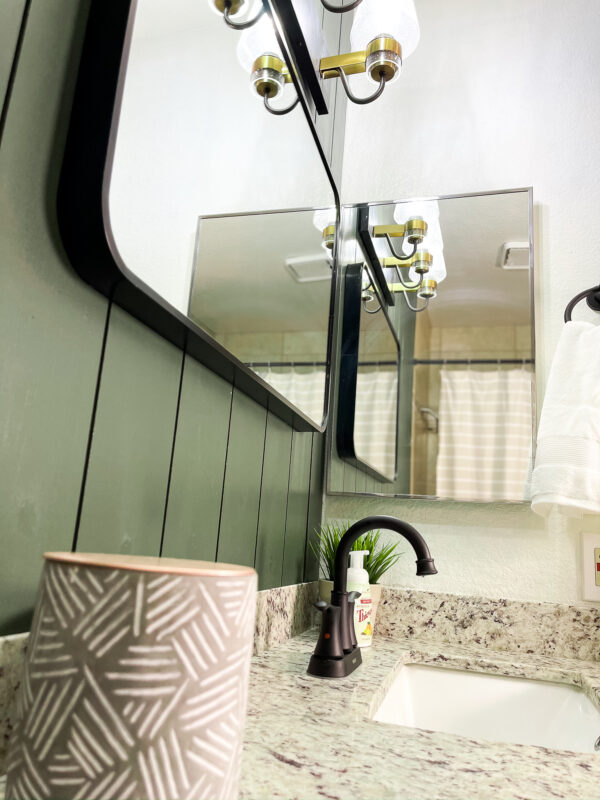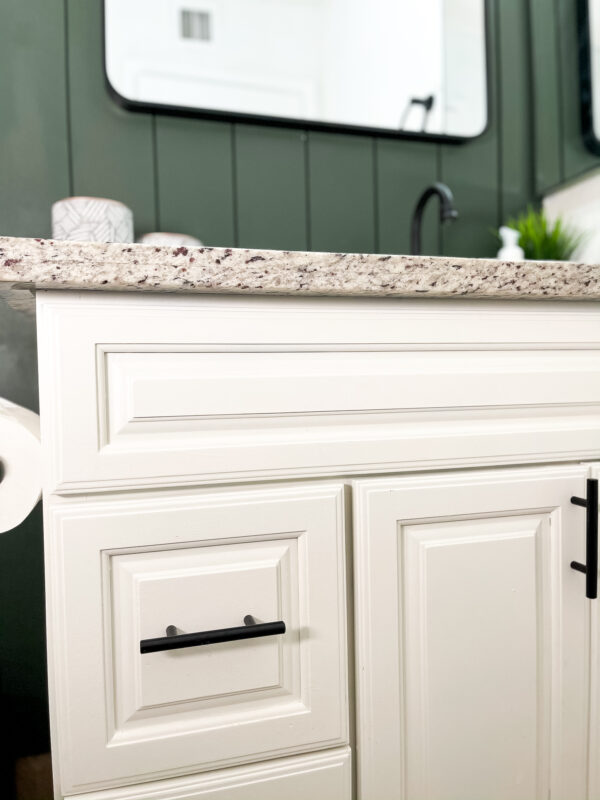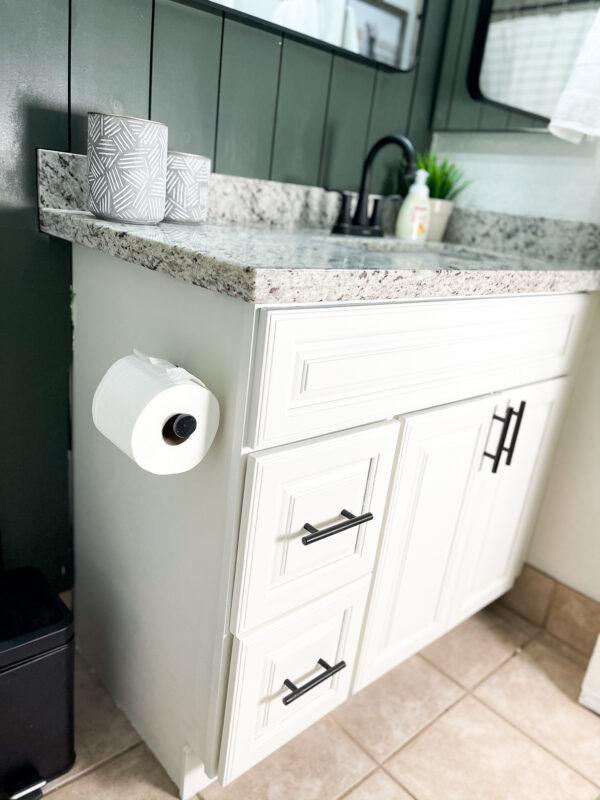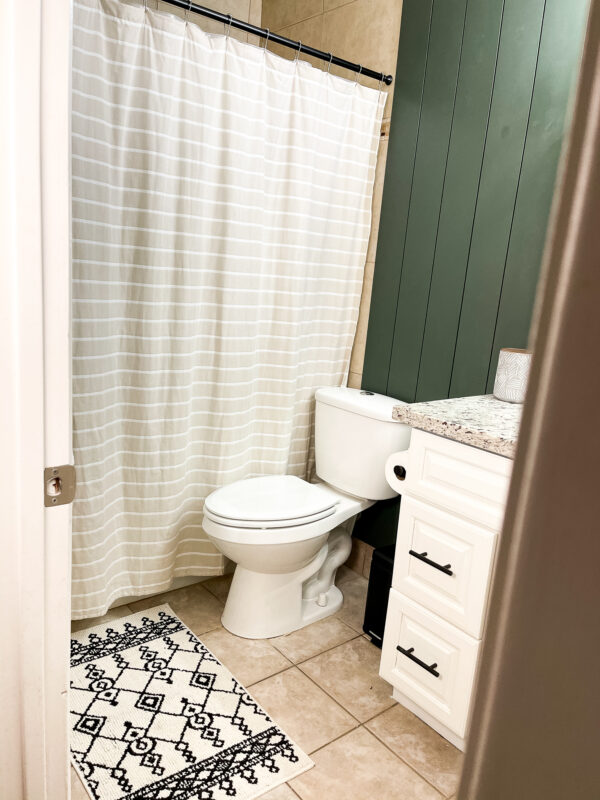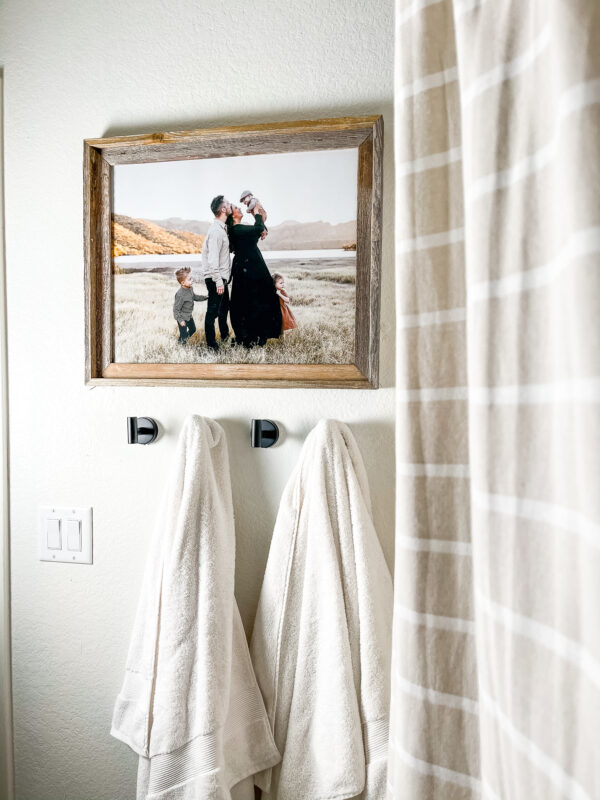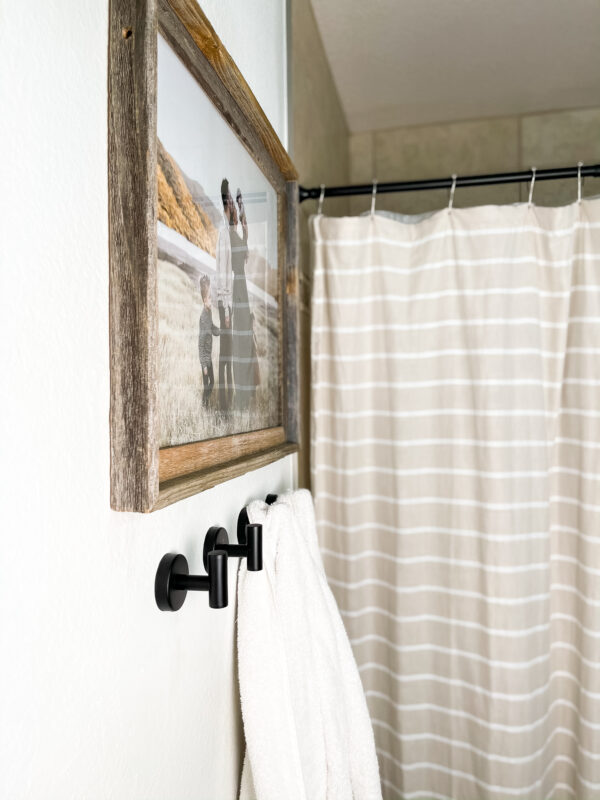 This project was so much fun and showed me how much of a transformation can be made in a space with very simple swaps and projects.
If you found some inspiration from our Bathroom Refresh be sure to share it, save it, Pin it!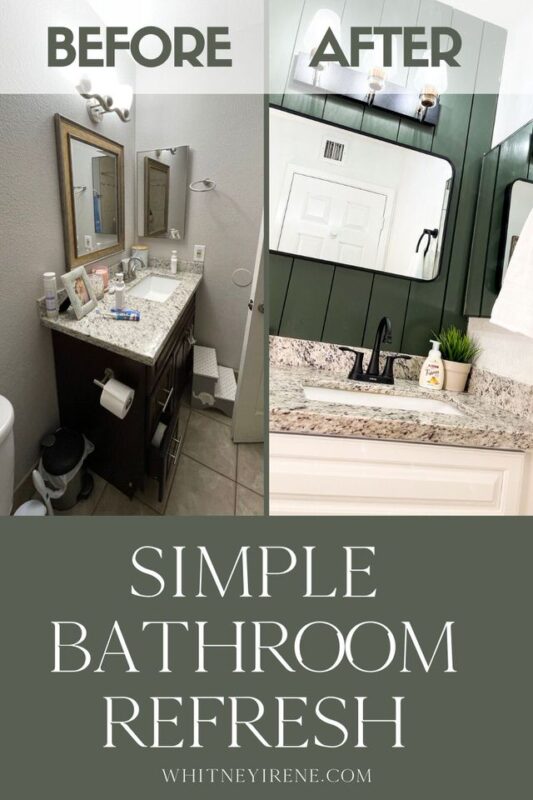 XO
Whitney